UPDATED: APRIL 27, 2023 | 3 MIN READ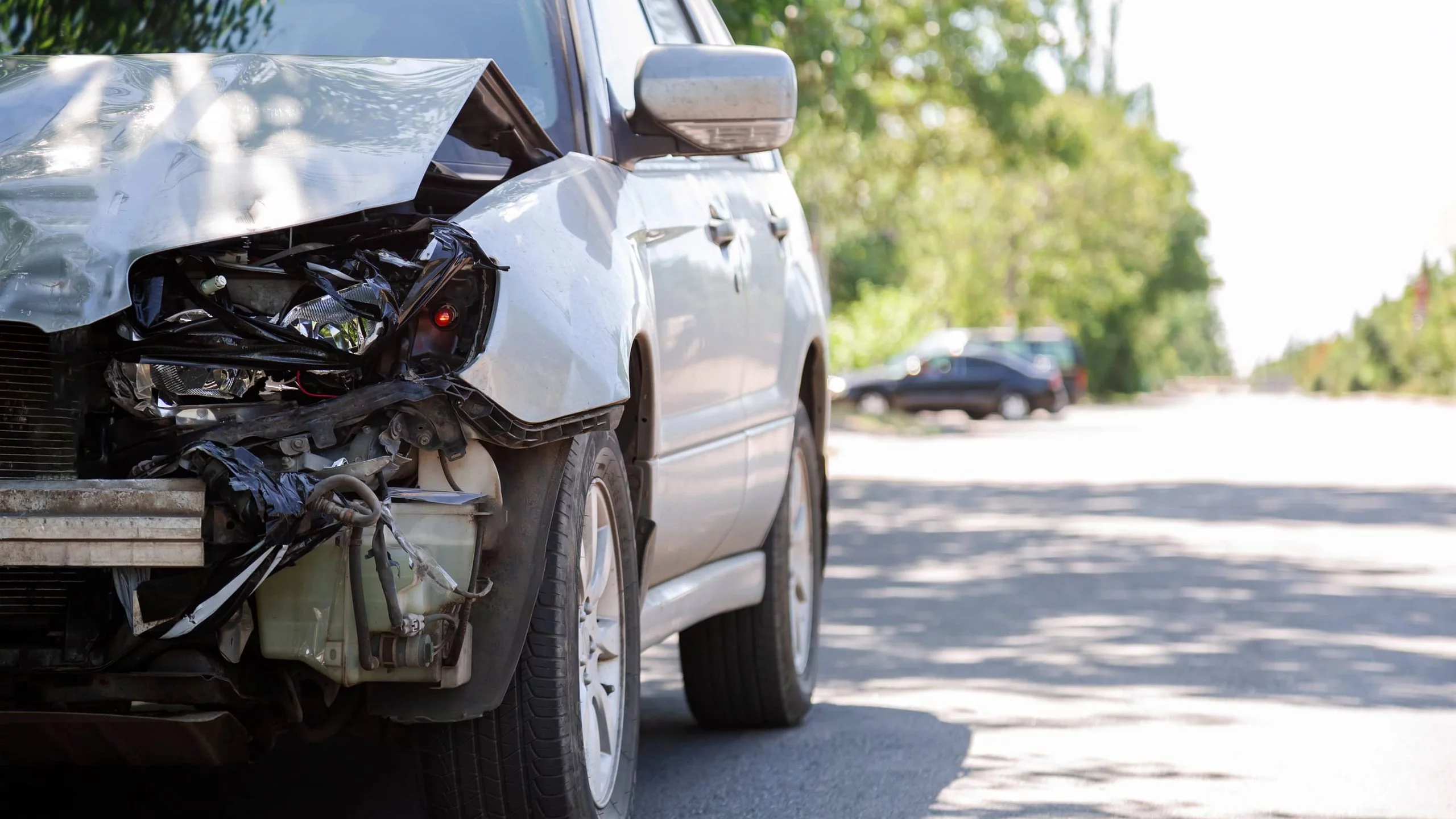 Having an accident with your automobile is scary and stressful. If you're the victim of a hit-and-run, it can certainly raise a lot of uncertainty. With the other person fleeing the accident scene, you are left feeling helpless and unsure of what to do next in the aftermath.
Unfortunately, hit-and-run accidents happen more often than most people realize. According to the AAA Foundation for Traffic Safety, a hit-and-run accident occurs every minute. That means it's far more common, and you should be prepared to handle a hit-and-run situation.
Safety for yourself and anyone involved in a hit-and-run accident should be your top priority. Call 911 first, and when you can verify that there are no injuries needing emergency help or care, your next course of action should be to look into filing a hit-and-run accident claim.
Below you can find expert advice on handling a hit-and-run accident when it occurs. There are many essential steps in ensuring the safety of any passengers and how your car insurance will be affected.
What Exactly is a Hit and Run Accident?
A hit and run is a severe offense, and for most states under law, there are two main types of categories for leaving the scene of an accident:
Hit and Run Accident – non-injury-related
Hit and Run Accident – injury related
When someone knowingly causes an automobile accident and leaves the scene without providing information about themselves or insurance for claims purposes, it's a hit-and-run accident. It is labeled a misdemeanor in most state jurisdictions unless someone is charged, then it becomes a felony.
If you witness someone fleeing an accident or are the other victim, you must stay and gather information for the police. As with any vehicular accident, most people document the damage and any injuries as much as possible by taking videos, pictures, etc.
It can be very challenging to do this when the other driver has left the scene, so you must act quickly.
What Should You Do When Involved in a Hit and Run Accident?
First, survey the scene and look for any signs of immediate need. Then, call the police right away and an ambulance if necessary so that someone can get to the location quickly.
Next, address any injuries to see how severe they are, and provide medical care with a first aid kit if there is one, or ask for medical assistance from someone in their home nearby.
Start documenting everything that you can. If you are quick enough to think of it, you might even get a picture of the other driver's car before it's entirely out of sight, which will be most helpful.
The police will need to file an accident claim, so you and any witnesses of the accident need to give the officers all of the information you know.
Before the police arrive, you should also inform your insurance company that you will be filing a hit-and-run accident claim. Your insurance will need a copy of the accident report from the police, which will be helpful for your claim.
When documenting and gathering information, you should try to locate the following:
Your insurance policy and vehicle information (license plate number, make, model, etc.)
The fleeing driver's vehicle information, if you can collect it
The location, date, time, and initial cause of the accident
A description of the damage that occurred to the fleeing vehicle and driver
What direction the other driver was going
Photos, videos, and a description of the damage to your vehicle
Talk to other witnesses at the scene, such as someone in their home who may have seen the accident. Gather their names and contact information and allow them to speak to the police to provide a statement regarding what they saw occur.
Witnesses to a hit-and-run accident can be very helpful, especially in hit-and-run cases where you weren't in your vehicle, such as someone hitting your parked car in a lot.
Police will usually survey for any security or video footage within the area to help them determine what happened.
Will Insurance Cover a Hit and Run Accident?
Your automobile insurance policy should be able to cover some expenses regarding a hit-and-run accident.
If you are not the driver who fled the scene, likely, you are not at fault, but your insurance may still have to provide coverage, especially if the police can't locate the other driver.
Coverage will vary depending on your location and what you have paid for in your policy. In addition, your deductible or policy limit applies as well. Specific coverage will help with your hit-and-run accident claim.
Collision Coverage
Your collision coverage will pay for replacing your vehicle if it is determined to be totaled or pay for repairs to the damage. You will have to pay for the deductible even if you are not at fault in the accident.
If the other driver is located, you may be able to recover the deductible and additional repair costs from their insurance company.
Uninsured Motor Coverage
Uninsured motorist coverage will help pay lost wages, damages, and medical expenses if the driver at fault does not have insurance or is not located.
Unfortunately, uninsured motorist coverage is not available in every state, and in some places, hit-and-run accidents are not always covered.
Whether or not you were at fault, you should still file a claim. Always let your insurance company know what happened.
FAQs
Do I need a lawyer if I've been involved in a hit-and-run accident?
Though it might not be entirely necessary, contacting an experienced lawyer could help your chances of obtaining the proper compensation.
At the scene, you should still collect as much information as possible. Continue to file a hit-and-run accident claim with your own insurance company. Police reports and documentation will help to prove that you are not at fault.
What steps do I take to identify the other driver?
Take note of any details regarding the driver. Including what the person may look like and what type of car they are driving. Color, make, model and license plate are all important.
It can be challenging to think of doing this when involved in an accident. Don't be hard on yourself if you didn't get all the information needed. There may be other witnesses in the area that can provide more data.
What compensation am I entitled to as a hit-and-run victim?
You can obtain costs that cover many things after being hit and run, such as:
property damage
medical expenses
wages if you've missed work
child care
physical therapy
Any other pain and suffering you might have experienced due to the accident can also be compensated.
How to navigate your auto insurance after a hit and run
If you are the victim of a hit-and-run accident, staying calm and taking steps to protect yourself and your case is essential. File a police report as soon as possible, even if the other driver has already left the scene.
Get the contact information for any witnesses and take pictures of the damage to your car. Most importantly, don't sign documents or make statements until you consult an attorney.
By following these simple steps, you can help ensure you receive the compensation you deserve.