UPDATED: APRIL 27, 2023 | 1 MIN READ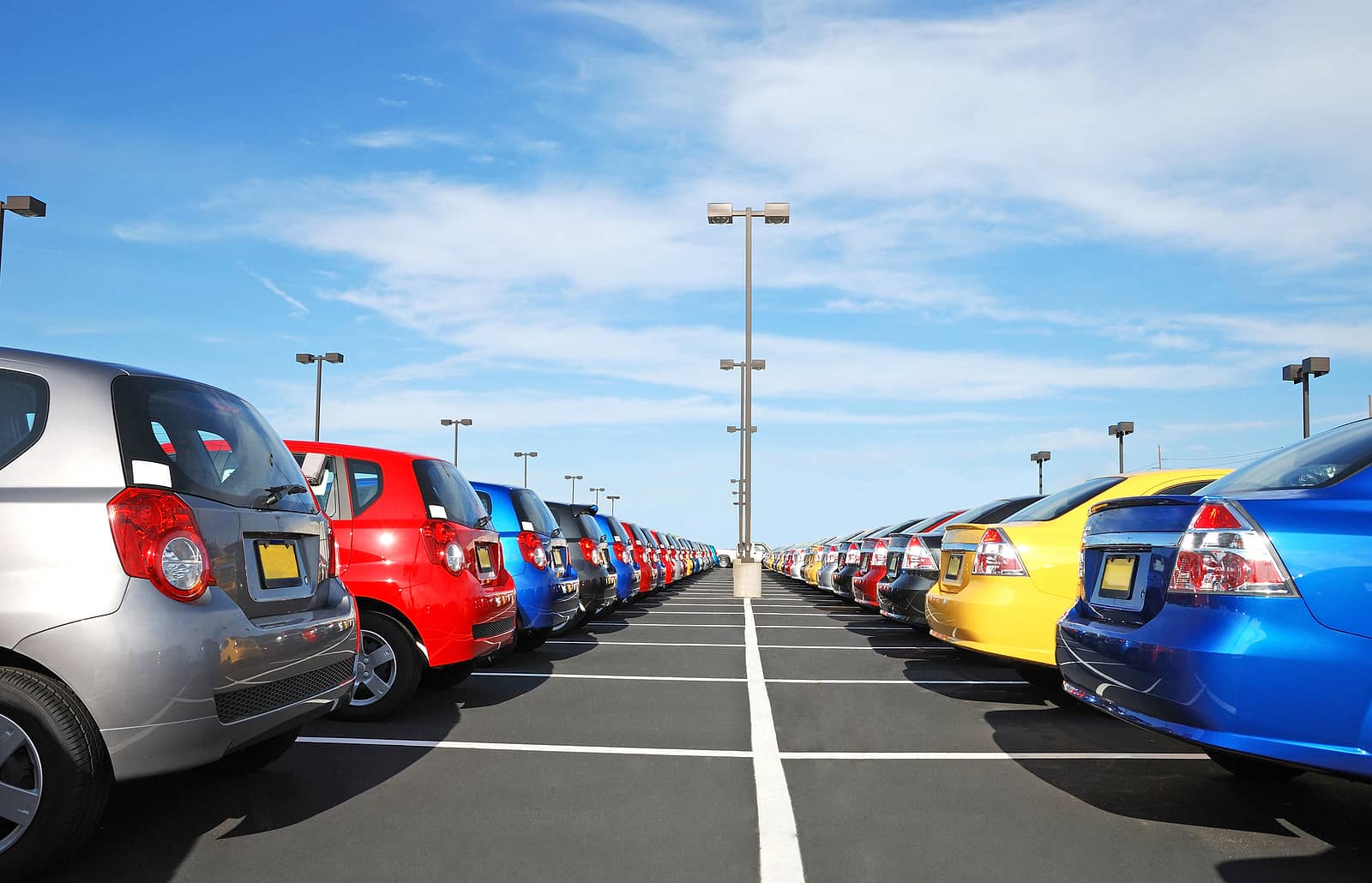 Buying a new car is exciting. Unfortunately, it's so easy to get caught up in test-driving cars and envision yourself driving the shiniest model off the lot that you accidentally skip some of the process's less exciting (but necessary) steps. This new car buying guide is designed to help you find and purchase the new car that's right for you.
How to Buy a Brand-New Car
Buying a new car involves research, planning, and negotiation, but it doesn't need to be overwhelming. Here are some new car-buying strategies to get you started.
Set a budget.
The last thing you want is to purchase a vehicle you can't afford. Before looking at cars, consider how much you want to spend and, if applicable, how much of a monthly payment you can afford.
Research new vehicles and features.
Start your research by determining what type of vehicle you want – car, truck, SUV, or van. Then, look for specific models in your price range. It's a good idea to look through car reviews online and check several dealerships in your area to see who has the best price. Also, check out the manufacturer's websites to learn more about features and see vehicle photos.
Consider trading in your old car.
Most dealerships let you trade in your current vehicle instead of paying a down payment on your new one. Before visiting the dealership, research the current trade-in value of your car. This way, you know whether the dealer offers you a fair amount.
Get pre-approved for your car loan.
Getting pre-approved for a new car loan before going to the dealership gives you options. Often, financing from your bank or credit union results in a lower interest rate, which means lower monthly payments. Of course, that's not always the case, so comparing the dealership's financing with the quote you've received is important.
Test drive different vehicles.
Test drive several different vehicles before making a final decision to ensure you're purchasing the right one for you. Be sure to take the car on main roads, back roads, and the highway to see how it handles different situations.
Finalize the paperwork.
Once you've chosen the vehicle you want to purchase and negotiated a price, you need to finalize the loan or lease paperwork. You also need to add your new vehicle to your car insurance policy.
New Car Buying Strategies
Negotiating a deal on a new car can bring about no small amount of anxiety. These new car-buying strategies will simplify the process and help you avoid new car-buying scams.  
Check the pricing on the dealer's website.
Sometimes the online price and the price at the dealership differ. So before going to the dealership, check the pricing on the car you want and see if any online specials are going on. If the price at the dealership is higher, you can use the online price as a beginning negotiation point.
Check out the deals on new cars in your area.
When dealers want to move inventory, they often offer specials, such as cashback rebates, $0 down financing, or financing with a 0% APR. These types of deals can save you a significant amount of money. You can also find incentives like this by reviewing the manufacturer's website. Dealerships will honor the manufacturer's current deals.
Don't be afraid to negotiate the price of your new car.
Manufacturers pay dealers a holdback incentive for each new car they sell. Typically, the holdback incentive is 2% to 3% of the invoice or MSRP price. Because of this, dealerships have some wiggle room on the price of new cars. They can negotiate a bit and still make a decent profit.
3 Things You Should Know Before You Visit the Dealer
It's important to walk into the dealership prepared. While you don't need to know everything, knowing these three things is important.
Know what type of vehicle you want.
Don't start your car buying experience in a dealership. Savvy shoppers research their vehicles and check out the features and costs ahead of time. When you walk through the dealership's doors, you should know what vehicle you want and have a couple of backup options in mind.
Know how much you can afford.
Getting caught up in the excitement of buying a new vehicle is very easy. To avoid buyer's remorse, know what you can afford before going to the car dealership. Ideally, you should know the max amount you want to spend and the max payment amount you can afford. 
Be prepared to set up car insurance.
Before you go to the dealership to purchase a vehicle, call your car insurance agent to get an insurance estimate. With the car's make, model, and year, your agent can give you an idea of how much your car insurance rates will be. Your insurance company can also tell you how your new car insurance rates compare with an older model of the same vehicle.
You should also consider comparing insurance rates and coverage amounts between different insurers whenever you purchase a new car. This way, you know you're getting the best deal possible.
New Car Buying Guide PDF
Download this new car guide before heading to the dealership so you don't forget an important step.
New-Car-Buying-Checklist

New Car Buying Guide FAQs
Is it better to buy a new or used car?
Whether you purchase a new or used car depends primarily on your personal preferences. New cars typically have more bells and whistles, but used cars are cheaper.
How does buying a new car affect my car insurance rates?
Your vehicle's age is one of many factors used to determine your car insurance rates. Typically, newer vehicles cost more to insure than older vehicles because repairs and replacement costs are higher.
What are three main things to consider when buying a new car?
When purchasing a new car you should consider:
Cost of ownership, including monthly car payments, maintenance, repair costs, and car insurance rates
Vehicle quality
Vehicle reliability
What insurance discounts are available when you buy a new car?
Some insurance companies offer a new car discount to policyholders who purchase brand new vehicles. There are also discounts for safety features that your new car will probably qualify for.
What's the best month to get a good deal on a brand new car?
May, November, and December are the best months to purchase a new vehicle. Look for deals for Memorial Day weekend, Black Friday, and year-end.
New Car Buying Guide – The Bottom Line
Buying a new car is exciting, and this new car buying guide makes the process much easier. After deciding what type of car you want to buy, compare car insurance rates to get the best deal possible.