UPDATED: JULY 06, 2023 | 2 MIN READ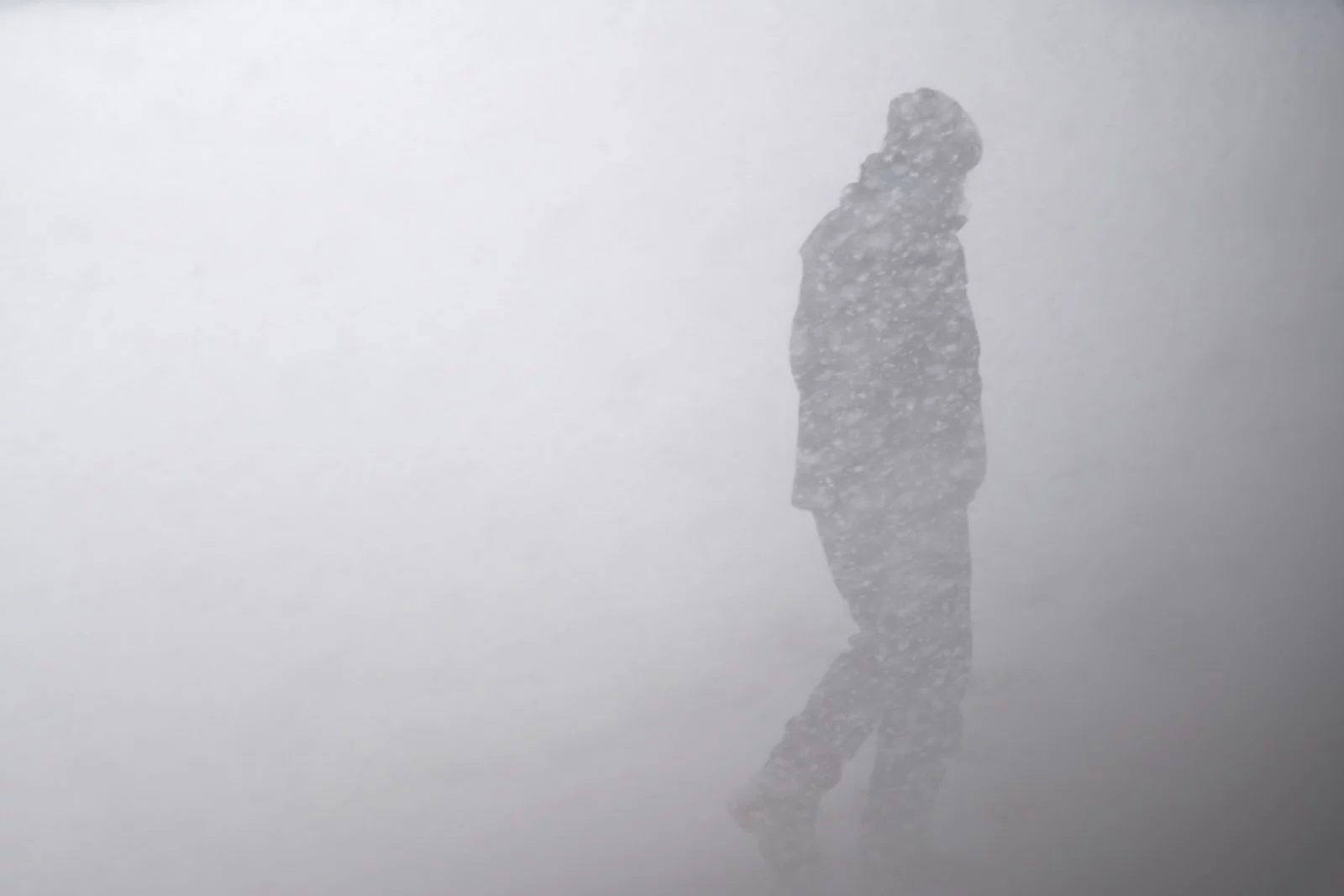 When a winter storm is approaching, it's not time to start thinking about blizzard preparation. If you're not prepared for heavy snow, it's likely to become uncomfortable and even dangerous.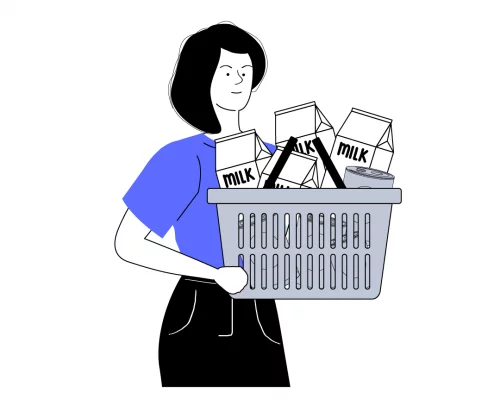 Winter storms and extreme colds are risky for you and your home. There is the risk of frostbite and hyperthermia, not to mention power outages and damage to your home. Cold weather often makes it difficult to get medical services in an emergency.
Planning for a snowstorm means more than having an emergency kit. Preparing for a winter storm is the best way to protect your family and home.
How to Prepare for a Winter Storm
Winter weather is often dangerous and challenging. The high winds, extreme cold, and freezing rain cause automobile accidents and power outages. Knowing how to prepare for cold weather means getting your home ready before the storm. We have some great tips you get you started.
Monitor the weather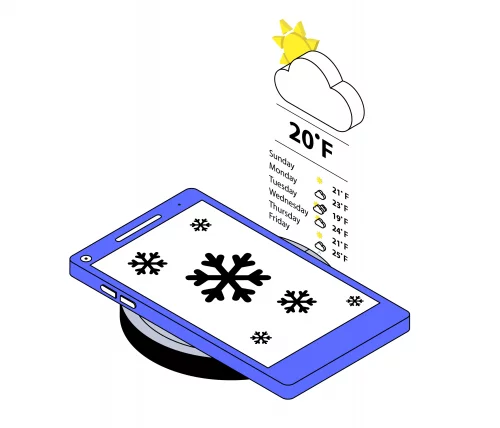 One step ahead in a winter storm means staying on top of winter storm warnings. It's important to listen to emergency alerts and local news or use a portable radio tuned in to NOAA (National Oceanic and Atmospheric Administration). Be aware of fast-moving weather systems and freezing weather.
Blizzard preparation your car
Winter weather often happens quickly, and preparing your vehicle means having a full gas tank and ensuring your car runs well.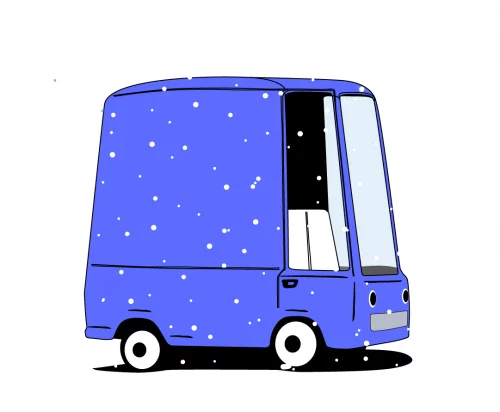 Have an emergency kit in the trunk of your vehicle, including gloves, work boots, warm clothing, and extra blankets to protect against cold air.
Have extra batteries, jumper cables, a first aid kit, an ice scraper; non-perishable food, like granola bars; a snow brush, and a flashlight.
Get winter tires.
Check to make sure the thread on your tires is still good.
Inspect your car battery as extreme weather cause faster deterioration of your battery. The voltage of your battery should be 12.6 volts or higher.
Add new antifreeze to the car.
Get winter windshield wipers and windshield wiper fluid that doesn't freeze.
Prepare your home
Doing blizzard preparation in advance is the best way to have an emergency plan for a snowstorm.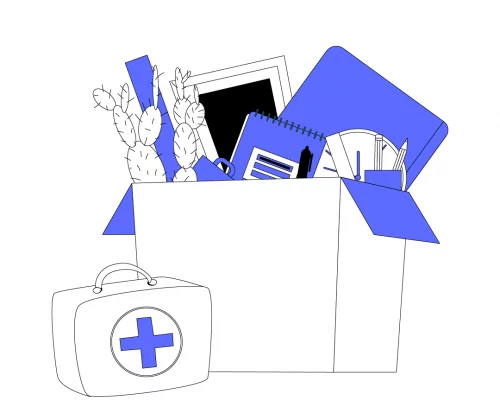 Install weatherstripping and caulk windows and doors.
Stock bags of sand or ice melt to prevent ice from forming.
Keep a snow shovel close to the house to combat heavy snowfall.
Check your smoke alarms, furnace, carbon monoxide detector, and fire extinguishers.
If you don't have carbon monoxide and smoke detectors, you should install them.
Drain your hoses, and shut off the water to accesses that aren't insulated.
You should maintain a warm temperature to help prevent pipes from freezing.
Wrap exposed pipes to prevent them from freezing.
Allow your faucets to drip when it's extremely cold to prevent the pipes from freezing.
Do a property maintenance sweep. Cut any overhanging branches that might be near your roof. Clean out your eavestroughs to allow drainage from snow or rain
Make an emergency plan with your family
Emergency preparedness ahead of time is the best way to keep your family safe during a winter storm.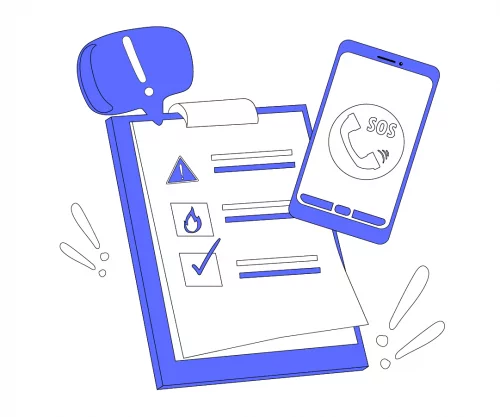 If your family gets split up on the road, plan how to contact one another.
Create a contact card for all family members, and keep it in your wallet or purse.
Check emergency plans for your child's school or daycare.
Program emergency contacts in your cellphone as "ICE" (In Case of Emergency). Emergency personnel often check your phone for these listings if you're in an accident.
It's a good idea to download the FEMA Emergency Supply List to ensure you have everything you need.
FAQs
Five things to do for blizzard preparation: Stock up on groceries and supplies, prepare for power outages, prep your car, charge your cellphones, and seal doors and windows.
Create an emergency kit that includes: a cellphone, charger, extra batteries, snow shovel, extra blankets, hats, mittens, can opener, windshield scraper, battery-powered weather radio, flashlight, 3-day supply of food and water, and granola bars.
Three safety precautions to take are to wear mittens, a hat, and waterproof boots to protect your extremities. Bundle up to preserve body heat during extreme weather, and watch for signs of frostbite and hypothermia.
The best way to stay warm during a blizzard is to wear layers, use extra blankets, stay confined, use battery-powered space heaters, and avoid exposing your home to cold air. Don't use gas stoves, camp stoves, or DIY terracotta pot heaters.
The best safety tip during a severe storm is to stay inside as much as possible. If you have to go out, dress in layers, and cover any exposed skin with mittens, scarves, hats, and waterproof items.
Do the following to your home for blizzard preparation or extreme cold: Stock up on food, water, and supplies, purchase an emergency sump pump, clean your chimneys, consider portable power, check your smoke and carbon monoxide detectors, and install a freeze alarm.
The six benefits of blizzard preparation are that it allows you to do things you might have put off, like winterizing your vehicle, getting snow tires, checking to make sure you have the proper home and auto insurance, keeping up on cutting down branches, cleaning out eavestroughs, and adequately sealing doors, and windows.
The difference between a blizzard and a snowstorm is the strength of the wind, not the amount of snow. A blizzard is characterized by strong winds causing blow snow and low visibility.
Finding Winter Storm Protection For Your Home
Purchasing cheap homeowners insurance through a reputable home insurance company is simple and easy. Ensuring you have the right coverage in case a severe winter storm happens is essential.
If you're ready to get insurance quotes for your home, it's as simple as comparing rates as amounts vary by company. We have a helpful tool to find the best home insurance.