UPDATED: APRIL 19, 2023 | 1 MIN READ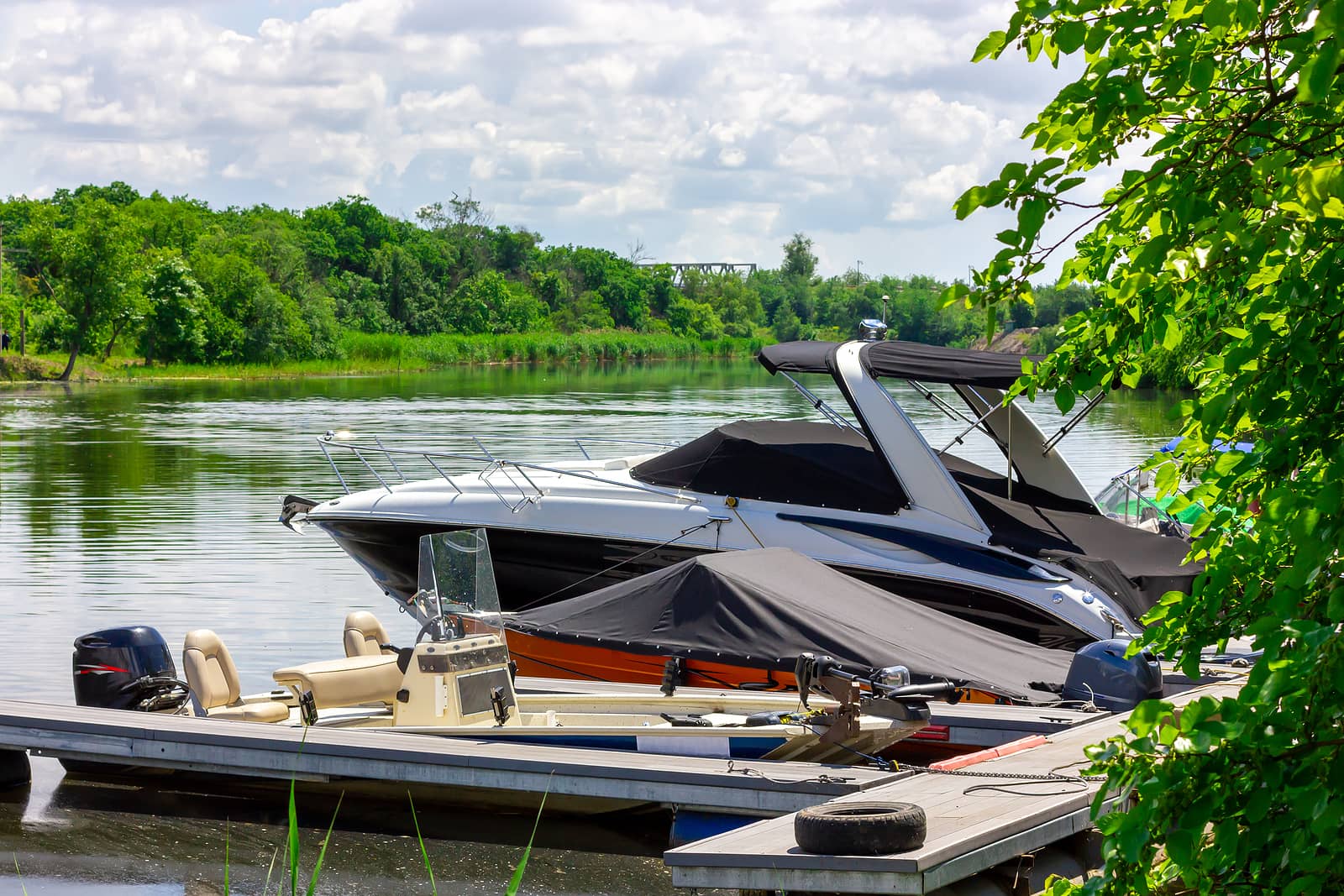 Homeowner's insurance policies and what they cover can be confusing. Quite often, what you think is covered is not (or only partially) and what you don't think is covered is. When it comes to watercraft and boat insurance, it can be even more confusing. Hopefully, after reading this, you will better understand what is and isn't covered under your homeowner's insurance policy.
Table Of Contents
Does Your Home Insurance Liability Cover Boating Accidents?
Whether or not your homeowner's liability will cover a boating accident depends on the size of the boat and its engine. In addition, it is probably not going to cover an actual collision accident. You may need to purchase additional boat insurance for the best coverage.
Size of boat
Most homeowner's insurance policies will cover injury to someone on your boat or damage to stationary property you hit as long as the vessel is under 26 feet in length. The liability portion of your homeowner's insurance policy doesn't cover jet skis, but a separate policy gives you coverage.
Personal Watercraft
Your homeowner's insurance doesn't cover personal watercraft, like Jet skis or Waverunners. You will need to buy separate coverage to ensure you do not have to pay for damages or injuries involving your personal watercraft.
Size of engine
If you have an inboard motor, the homeowner's policy will cover an accident if the motor is less than 50 horsepower. However, if it is an outboard motor, the horsepower must be under 25 for liability coverage.
Does Home Insurance Cover Watercraft Damage?
Most homeowner's policies cover up to $1,000 of damage to a boat or watercraft. Some policies do cover a bit more than that, but not much more. They cover things like
Fire
Hail
Theft
Vandalism
Engine damage
Injuries to someone on the boat
If your boat receives $5,000 worth of damage due to a hailstorm, your insurer will give you $1,000 toward the repairs. The rest comes out of your pocket if you don't have additional coverage or a special watercraft endorsement on your regular policy.
You should talk with your agent to ensure what is and isn't covered under a regular homeowner's policy. Every company and policy can be different. In many cases, purchasing a separate policy for your boat and other watercraft would be better to ensure you are properly protected.
Boat insurance deductible
Keep in mind that your homeowner's policy has a deductible amount. If this amount is more than $1,000, it does not make sense to file a claim as it may affect your policy overall.
Can You Get a Watercraft Endorsement On Your Home Insurance Policy?
It is possible to add a watercraft endorsement to your homeowner's policy. The endorsement will add to your insurance premiums, offering more protection than the homeowner's policy.
What's a watercraft endorsement, and what does it cover?
A watercraft endorsement is purchased to cover damages and injuries done to or by your boat. It is added to your regular homeowner's insurance policy. This endorsement will also provide coverage if you use a boat you do not own. It is not as comprehensive as a separate insurance policy but can help when your homeowner's policy does not provide enough protection.
What Is Boat Insurance, and Do You Need It?
Boat insurance is the complete form of coverage for watercraft. It provides liability protection if anyone is injured or you damage someone's property and coverage for damage to your vessel. You should consider boat insurance if you have an expensive or newer boat.
Boat coverage
Here are a few things boat insurance covers that a watercraft endorsement and your homeowner's policy usually do not:
A blown engine
Damage to the trailer
Damage to the cover
Damage to communication devices
Of course, you can make sure the policy covers everything you need it to cover. Remember that this policy will pay more for damages to your boat, to another boat you hit, and for injuries to anyone on your boat. It offers better protection and keeps more money in your pocket.
Personal watercraft
Unlike your homeowner's policy, even with a watercraft endorsement, a boat policy will cover personal watercraft. These include:
Boats under 18' long
Jet skis
Sea-doos
Waverunners
However, water skis being pulled behind a boat are not included. You are not covered if someone falls and is injured while water skiing.
FAQs
Does home insurance cover my boat falling off the trailer?
A homeowner's policy will cover your boat when it falls from the trailer. However, it will only cover a small amount. Usually, the coverage for boats is only $1,000.
Can I claim my boat's motor on my home insurance policy?
Home insurance policies cover up to $1,000 for damage to the boat's motor. For better coverage, a boat insurance policy is required.
What causes a boat to be totaled?
A boat is considered totaled for insurance purposes if it is damaged beyond repair or if the cost to repair it would be more than its value.
Does my homeowner's insurance cover a boating accident?
Your homeowner's policy will cover a boating accident that does not include a collision with another watercraft. However, if you hit something stationary, you should be covered.
Does my home insurance cover people who are injured on my boat?
Your homeowner's insurance covers liability for people injured on your boat. However, the amount may be limited to a portion of your homeowner's liability amount. You may want to up the liability coverage to ensure you are covered should someone be insured on your boat.
Getting Boat Insurance
If you have a small boat that is not worth much money, your homeowner's insurance policy may be enough to damage the vessel. This policy may also provide enough coverage if someone is injured on the boat. However, if you have a bigger or more powerful boat, you should look into boat insurance. Get quotes for home insurance policies and boat insurance today.