UPDATED: APRIL 19, 2023 | 1 MIN READ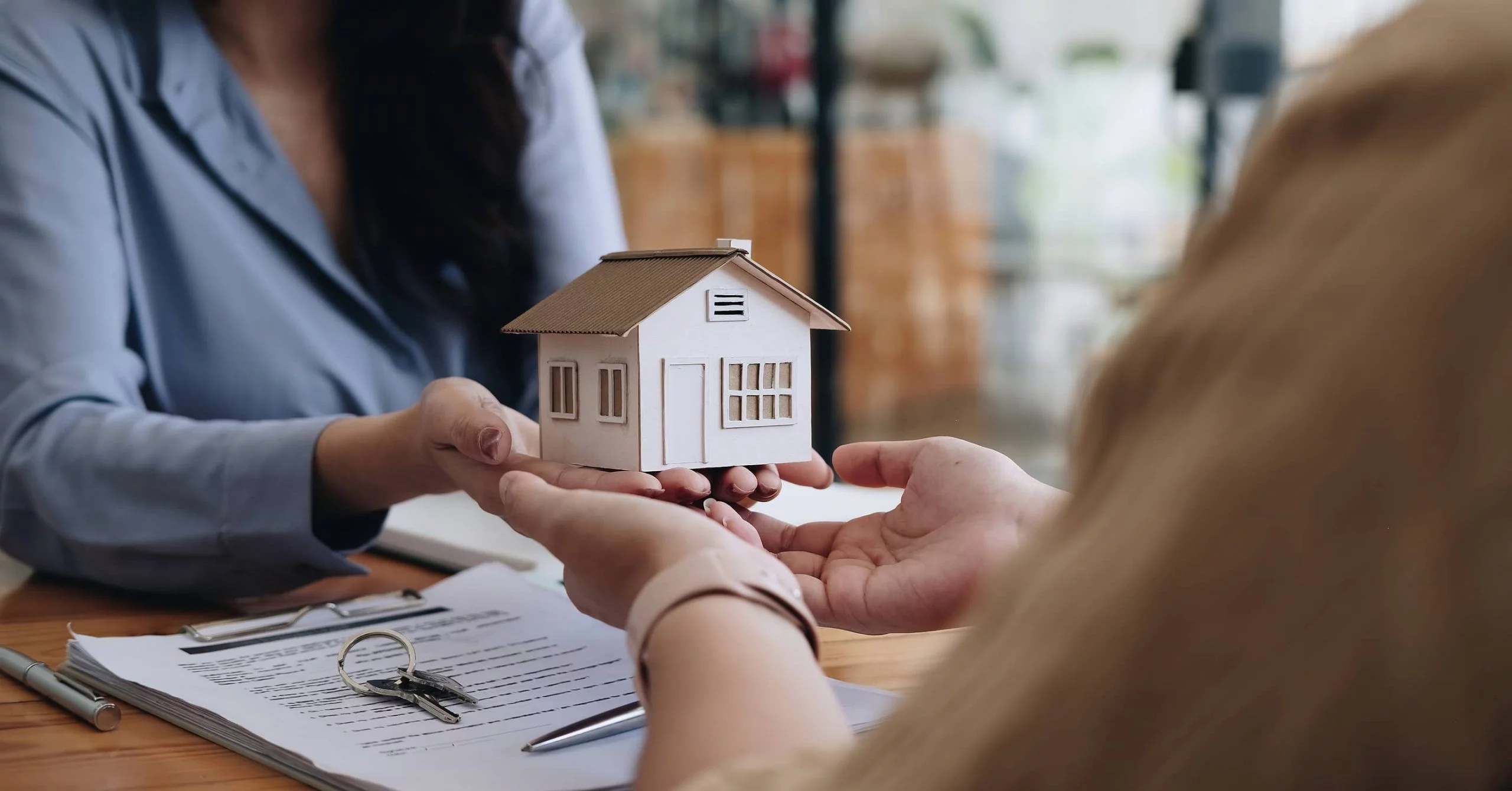 When shopping for home insurance, the options can seem overwhelming and unlimited. Using an agent is one of the most common avenues to purchase insurance, and many people find them beneficial. You can buy homeowners insurance without an agent, but they can be helpful, especially when you've done your research.
Home Insurance Agents: Who Are They
The phrase "insurance agent" often conjures images of a single businessman in a small office in the center of town.
While that may have been true in the past, the insurance industry has changed with the times, and agents can be reached over the phone, online, and in person.
When shopping for home insurance, there are two types of insurance agents that you would typically encounter, which we've detailed below:
Exclusive (Captive) Agent
Exclusive agents sell the products to one insurance company–usually large national carriers. On rare occasions, they are employees of the companies they represent, but more likely. They are independent contractors who are paid a commission.
Their commission is a percentage of the policy's total price and future renewals. Exclusive agents usually receive administrative and marketing support in addition to training from the company they represent.
Independent Agent
Independent agents sell policies for multiple insurance companies–typically smaller, less well-known carriers. They aren't the employees of any company they represent; all of their income is based on commissions.
Unlike captive agents, independent agents can shop around and present clients with multiple insurance options at different price points. These individuals do their marketing and, in recent years, have developed a significant online presence.
What Home Insurance Agent Can Offer
Price Comparisons
As mentioned earlier, independent agents have access to pricing information for many carriers–including ones you've probably never heard of.
Even if you ultimately decide not to buy insurance through an agent, it's helpful to have a full picture of all the options available.
Personalized Service
Insurance agents often live or work in the same community as their clients. This knowledge of your environment can inform they've advised you about which policies and carriers to consider.
They may also be able to provide reviews from previous clients about their opinions on working with certain companies.
Advocacy
Insurance agents aren't just people who sell you products; you never hear from them again. They will often be the first person you reach out to when considering filing a claim with your insurer.
They should work on your behalf to get your claim processed as quickly as possible. They may advise you against filing a claim if they think doing so might not be in your best interest.
Discounts and Bunding
Most insurance agents sell more than one kind of product. They can recommend multi-policy discounts and may know about less-publicized discounts that could benefit you.
Other Options for Buying Homeowners Insurance
You can always contact an insurance company online or on the phone and get a quote from a salesperson. This may be a useful option if you think your policy will be simple and aren't too price sensitive.
If you want to shop around and do price comparisons, contacting individual companies directly is not an efficient way. It would make more sense to use an agent in that case.
Some national insurance companies also solicited potential customers with offers directly via email or direct mail. These offers make it possible to get home insurance without a salesperson or insurance agent. Again, however, these policies may not be personalized enough for every homeowner.
Should I work with an insurance agent?
Home insurance agents exist to simplify the process of finding a policy that meets your needs. While you can do all the work yourself, sometimes it can be a more troublesome process than it's worth.
When shopping for a homeowners insurance policy, you should use all avenues available to you to make an informed decision. This may mean working with an agent and doing your research.
What to Discuss With Your Home Insurance Agent
Factors that determine policy price
Every insurance company uses a different formula to price their home insurance policies. They should have some insight into this process and can steer you away from companies with factors that are unfavorable to you.
How easy is it to file a claim
They have first-hand knowledge about how easy (or not) it is to file a claim with a company. They may partially base their recommendations to you on this experience.
The Number of Insurers in Your Area
The growth or decline of the number of home insurers available in your area can signify how much a policy may cost. An independent agent may be willing to provide you with this information.
Why You Don't Want To Purchase Home Insurance Without An Agent
You can buy homeowners insurance without an agent, but they can be helpful, especially when you've done your research.
Agents have access to multiple carriers and products, which may give you more options than if you were to try and purchase a policy on your own.
They also act as a sounding board, providing advice and support through the claims process. If you're comfortable doing your research and want to save money on premiums, buying online is certainly an option.
However, if you're not sure where to start or would like some guidance along the way, working with an agent could be the right choice for you.