UPDATED: APRIL 27, 2023 | 2 MIN READ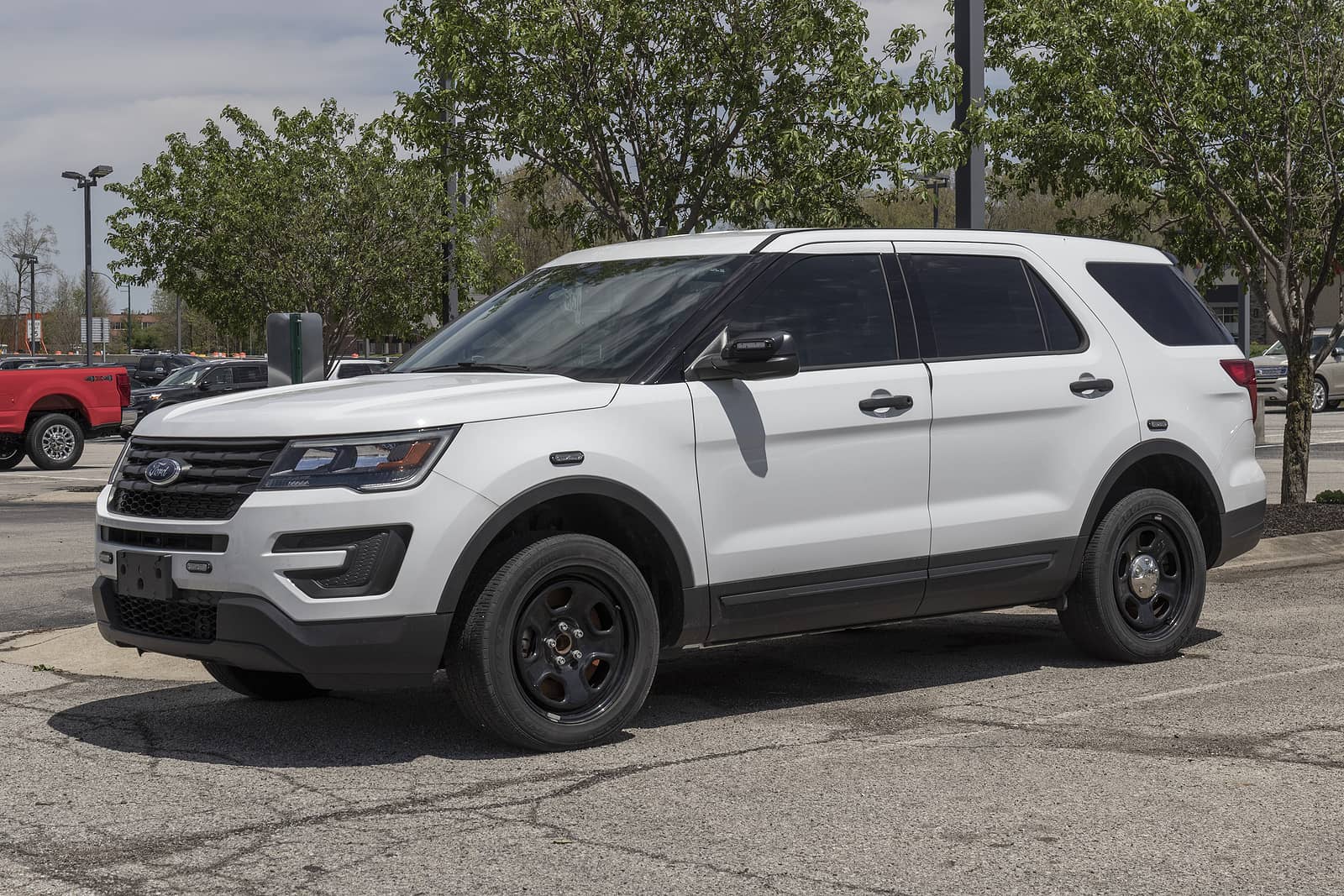 SUVs are popular because they provide a happy medium between a car and a truck. SUVs and crossover vehicles comprise over 50% of the market. If you're looking for a brand new SUV and wondering which is your safest option, check out this list of 2023 safest SUVs.
Ford Explorer
The Insurance Institute for Highway Safety named the Ford Explorer one of 2023's safest SUVs. It's a spacious, family-friendly vehicle considered one of the safest SUVs on the road.
Explorer Safety Features
The Explorer is a vehicle built to make life simpler. It has a 360-degree camera that lets you see all sides of the vehicle. Self-sealing tires are a huge plus, too. They allow your tires to self-seal when you experience a puncture. The Explorer also received high marks in all IIHS crash tests.
However, it's important to note that the vehicle received a Poor rating for seat belt reminders and only an Acceptable rating for LATCH child restraints.
2023 Tesla Model Y
Tesla's Model Y is considered a luxury SUV. It has good ratings for crashworthiness and crash avoidance. And many safety features make you feel like you're in a solid vehicle.
Model Y Safety Features
The Tesla Model Y has seat-mounted front, knee, and curtain airbags. It also has 360-degree visibility up to 820 feet, which helps eliminate blind spots. Adaptive cruise and active lane control also help with crash avoidance.
The luxury SUV does have a few areas for improvement, though. The LATCH restraints for child safety seats are located deep in the seat, making them difficult to reach. This could be bothersome for parents who regularly take car seats in and out of their cars. Also, the headlights only received an Acceptable rating from the IIHS.
Ford Bronco Sport
One of the safest SUVs is the Ford Bronco Sport, as it passed all crash tests with Good to Superior ratings for roof strength, structure damage, and passenger injury. So, if you are looking for an incredible SUV that looks cool and keeps you safe, this is a great option.
Bronco Sport Safety Features
The Ford Bronco is considered one of the safest SUVs on the road as it has Ford's Co-Pilot360 safety suite on all models. This has automatic high beams, a pre-collision assist system, blind-spot alerts, and lane-keeping alerts. In addition, you can maintain a safe following distance from other vehicles with the adaptive cruise control, which adjusts your speed automatically.
Nissan Murano
The Nissan Murano has earned a five-star rating in front and side crashes. In addition, it earned a four-star rating in rollovers. Good collision and crash prevention ratings make it one of the 2023 safest SUVs. Aside from a seat belt alert rating, there are no adverse remarks on the vehicle that only received an "acceptable" rating.
Murano Safety Features
It has great safety features, including child seat anchors and tethers, with a "good" rating. All three seats in the second row of the Nissan Murano can hold a child seat. If a family vehicle is what you are looking for, this is the safest SUV on the road.
Hyundai Palisade
The Hyundai Palisade is an excellent choice for the safest SUV because it has side and front crashworthiness and crash prevention. Moreover, it has such high regard that even the headlights don't have any negative remarks.
Palisade Safety Features
The seat belt reminders keep passengers safe with three child seat placements. If you have a large family, this SUV suits your lifestyle. Its five-star rating makes it one of the safest 2023 SUVs on the market.
BMW X3
The BMW X3 is considered the safest SUV on the road because it has the best crash rating. It is a powerful luxury vehicle regarded as a practical choice because it's a 5-passenger compact SUV. There are beefy engines available for it and several expensive features.
X3 Safety Features
There are many great car safety features with the BMW X3 that will make you feel like you own the safest SUV. The features available are a rearview camera, blind-spot monitoring, forward collision warning, automatic braking, 360-degree surround-view system. It's a vehicle that has earned a reputation as the safest SUV because of its consistently good base trim experience.
Buick Enclave
Buick Enclave is a midsize SUV that has some luxury qualities. For example, the third-row seating allows you to fit up to eight passengers in the vehicle. It earned a 5-star rating from the NHTSA, with five stars for frontal and side crashes and four stars in rollover crash testing.
Enclave Safety Features
Many great safety features make it the safest SUV on the road. Some will come standard, while others only come with the expensive upper trim levels. For example, lane departure warnings, front collision warnings, and rear cross-traffic alerts are great safety features, but they don't come standard.
FAQs
What's the safest SUV?
Many SUVs are considered the safest SUV on the road, but the Ford Bronco Sport and the Chevrolet Trailblazer received a 2023 IIHA Top Safety Pick+ award in the small SUV section.
Which 2023 SUV has the most safety features?
The 2023 Tesla Model Y is a luxury SUV that is considered the safest by NHTSA and IIHS. It holds good ratings for crash avoidance and crashworthiness. It has knee, curtain, seat-mounted, and front airbags.
Which SUV is safest in a crash?
The Acura RDX is a luxury SUV with collision mitigation braking, blind-spot monitoring, lane keep assist, and adaptive cruise control. The RDX scored five stars in the frontal crash and side crash tests.
What SUV has the least amount of problems?
Vehicles such as the Lexus RX 350 and the Chevrolet Trax are dependable. That's based on the severity of unscheduled repairs and maintenance and the vehicle's driving history.
Which SUV is the best value for money?
The Honda CR-V is a favorite among car buyers because it's affordable at $26,800. It has the latest technology to make it the safest SUV, with blind-spot monitoring, rain-sensing windshield wipers, and collision-mitigation braking.
Finding the Right SUV
Finding the safest SUV for your family is important. Look for an SUV with enough space for your family and anything you want to haul, all the safety features you need, and any convenience features you want. Also, remember, purchasing the safest SUV is only the start. Make sure you have good car insurance to protect your new purchase.