UPDATED: AUGUST 24, 2023 | 2 MIN READ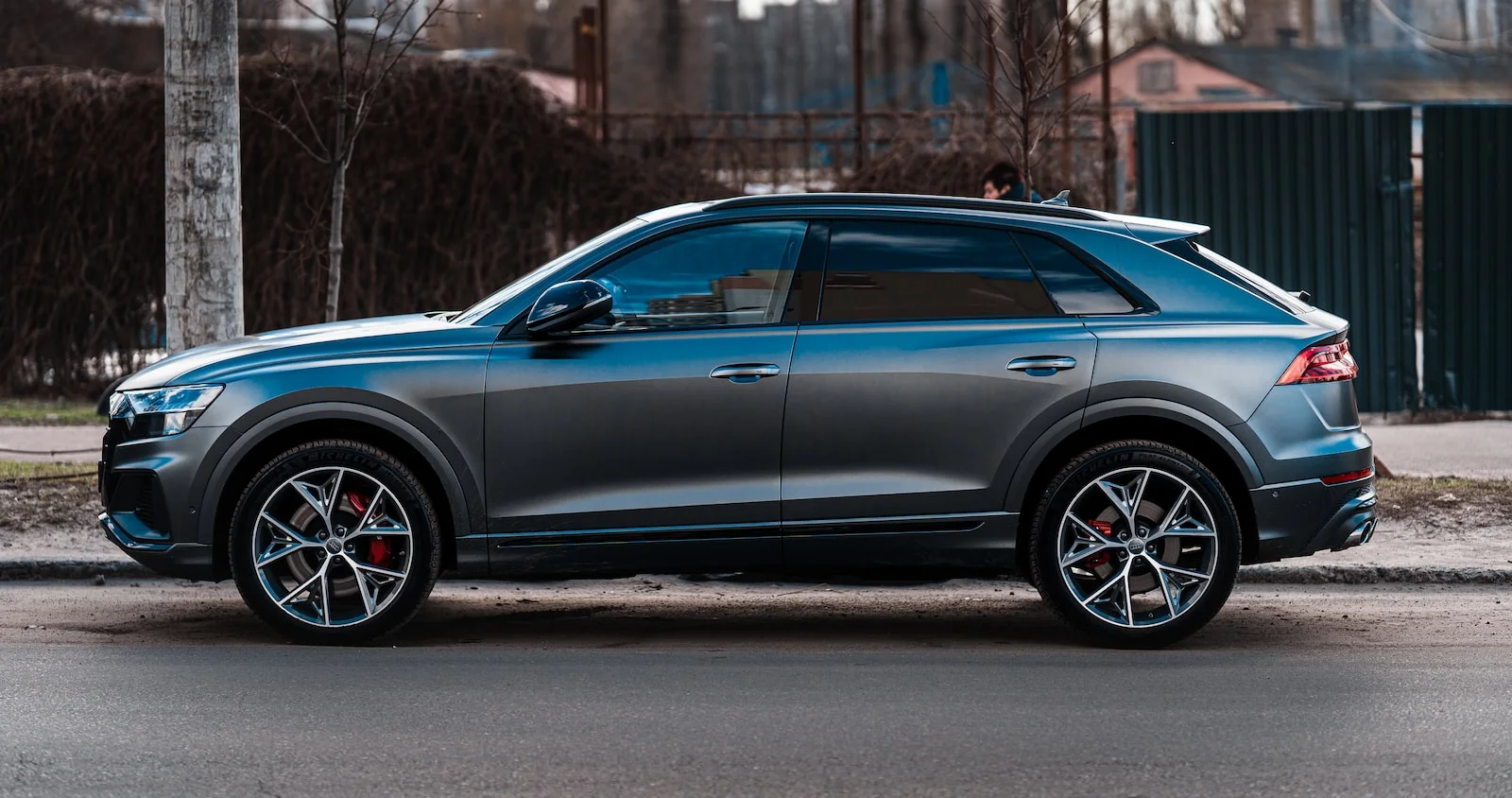 As the car industry continues to offer new top-of-the-line cars, the sports utility vehicle (SUV) is a common sight on the nation's roads. With so many SUVs on the market, how do you know the best SUV for fuel economy or gas mileage? Check out our list to help you decide.
Top 5 SUVs with the best gas mileage
SUVs are some of the hottest cars on the market and often outsell sedans two to one. As we break down the SUVs with the best gas mileage, it helps to know what class the vehicle falls within. SUV is an all-encompassing term for multiple vehicles, and SUVs have the following vehicle classes:
Subcompact: The smallest size SUVs, with a driving style similar to Sedans and other small cars, but lacking the extra seats compacts offer
Compact: Bigger than subcompact SUVs, affordable, and most feature two rows of seats
Mid-size: Larger than both subcompact and compact SUVs, this car class typically features three rows of seats and plenty of cargo space
Crossover: Crossover SUVs are bigger and offer more space than cars, but they don't have the massive profile of a large SUV, which makes them practical for urban environments or areas with limited parking
Large size: Also known as full-size, these vehicles pack a ton of cargo space and are suitable for towing campers or boats but have higher fuel needs than other SUVs
Hybrid: The hybrid SUV market typically comes with all-wheel drive, offers good cargo space, and are, so far, SUVs with small to medium builds, using both gas and electricity to power the vehicle
Electric: All-electric SUVs, or EVs, are now available on the market, often sold outside their gas counterparts, with some car manufacturers offering an SUV in both electric and gas-powered versions
Hyundai Venue | 31 mpg
The subcompact Hyundai Venue is a smaller SUV for the budget-conscious as the cheapest crossover SUV on the market. Designed for the urban driver, its combined fuel economy of 31 mpg (29 mpg city/ 33 mpg highway) makes it a winner among affordable gas-powered SUVs.
Toyota Corolla Cross | 32 mpg
Another subcompact SUV, the Toyota Corolla Cross, is the crossover version of the reliable family sedan, the Toyota Corolla. This new version carries a 2.0-liter I-4 engine that reaches 60 mph in less than 10 seconds. Its 32 mpg (31 mpg city/33 mpg highway) mileage is perfect for a couple or small family who want a dependable car for day-to-day driving.
Chevy Trailblazer | 31 mpg
The smallest Chevy SUV, the Trailblazer, has a good 31 mpg rating (29 mpg city/31 mpg highway). The SUV is roomier than other vehicles in its class, but the pickup is sluggish, with a 1.2-liter engine. It features high safety ratings but lacks some safety controls, such as blind spot monitoring, that come standard with similar SUVs.
Volkswagen Taos | 32 mpg
Though not as sporty or sleek as other VW vehicles, Volkswagen Taos has an estimated 32 mpg (28 city/36 highway) for front-wheel drive, though Car and Driver reached 40 mpg on a test drive. The all-wheel drive model does well, with 28 mpg (25 mpg city/32 mpg highway).
The VW Taos hit the market in 2022, and the 2023 edition has more standard safety features, which may notch it above the Trailblazer. It's perfect for anyone who craves space and fuel economy but can't tow much.
Toyota Venza | 40 mpg
Toyota Venza has some of the most robust fuel economy on the market. All trim versions offer a 2.5-liter 4-cylinder engine, with a 40 mpg city/37 mpg highway or a combined 39-40 mpg.
Some car experts think its acceleration can be sluggish, but overall, it has a high performance regarding gas usage. The fuel rating stands above others in its class. For under $50,000, the Toyota Venza offers plenty for commuters and suburban drivers alike.
Top 3 hybrid SUVs with the best gas mileage
Eco-conscious drivers and those who want to save on gas costs can opt for a hybrid SUV. Hybrid vehicles switch from gas to electric depending on the current road conditions and your speed. Here are the best options for a hybrid SUV.
Toyota Rav4 Hybrid | 41 mpg
The Toyota Rav4 is a beloved car model, and the hybrid Rav4 kicks the performance up a bit. The crossover SUV can hit 60 mph in 6 seconds, leaving other cars in the dust. Onboard is an 18.1-kWh battery offering 42 miles for electric-only power.
Compared to the traditional Rav4, it's a significant step up in efficiency, with 40 mpg (41 mpg city/38 mpg highway), blowing away the gas-powered Rav4's low 14 mpg fuel rating. If you're in the market for a Rav4, the hybrid version will definitely please.
Kia Sportage Hybrid | 44 mpg
The Kia Sportage Hybrid doesn't compromise on performance or delivering gas mileage. The front-wheel drive hybrid model boasts 227 horsepower with its 1.6-liter engine with 43-44 mpg (42 mpg city/44 mpg highway), a considerable increase for the 28 mpg on the Sportage gas edition. Mileage varies by trim options, but all Sportage Hybrid editions get over 35 mpg across the board.
Honda CR-V Hybrid | 40 mpg
Honda's CR-V has long been a crowd favorite, but the Hybrid model offers more to love. In addition to its plush design, affordable price, and cargo space offerings, It has the fastest torque of any CR-V model at 247 lb-ft, impressive for a midsize SUV. Once you get on the road, you won't need to fuel up for a while, as it offers 40-43 mpg city and 34-36 highway mileage, depending on the model and trim.
Top 3 mileage electric SUVs
The electric SUV market grows as more manufacturers offer brand-new EV models or EVs alongside their gas-powered counterparts.
Tesla Model Y | 330 miles per charge
Tesla's EV SUV, the Model Y, is a compact SUV that delivers an impressive 330 miles on a single charge, and a Supercharger station yields up to 162 miles after a quick 15-minute charge in the Long Range model. The Performance model is slightly less, with 303 miles on a charge.
Tesla vehicles are pricey, but their impressive range and lack of gasoline costs can help you save over time. Remember, however, that using a public charger isn't free, but often at 13 cents to 60 cents per kWh, depending on the charger type.
Hyundai Ioniq 5 | 303 miles per charge
The Hyundai Ioniq debuted in 2022, and the 2023 model delivers great performance. With a 58.0-kWh battery pack, you can get 220 miles, but opt for the 77.0-kWh battery, and you'll get up to 303 miles. Best of all, owners can get 68 miles in a 5-minute charge, comparable to pricier luxury EV SUVs.
The Ioniq might lack the roominess and Apple Carplay feature other vehicles have, but its range makes it an excellent EV SUV, especially for under $60,000.
Kia EV6 Wind | 310 miles per charge
The Kia EV6 Wind wins fans thanks to its sleek design and affordability, but it's what the engine offers that makes it one of the best electric SUVs. The Wind comes in your choice of two battery capacities, 58.0-kWh and 77.4-kWh. The 58.0-kWh battery gives you 232 miles on a charge, while the 77.4-kWh battery kicks it up to 310 miles.
Of course, the performance depends on the trim you purchase, as the GT model can drop to a lower range of 206 miles. Kia reports you can get up to 70 miles on a charge in less than 5 minutes, which is impressive.
FAQs
What SUV brand has the best gas mileage?
Car maker Toyota has several standouts among the SUVs with the best fuel economy. The Rav 4 Hybrid, Venza, and Corolla Cross all offer good gas mileage.
Do any SUVs get 40 mpg?
Yes. The 2023 Toyota Rav4 gets 40 mpg.
Is there an SUV that gets 30 mpg?
However, many SUVs, even older models, can get over 30 mpg. If you want to buy an SUV with 30 mpg or higher, you can choose the Nissan Rogue, which offers at least 30 mpg for its 2020-2023 models.
What SUV gets the best gas mileage that's not a hybrid?
The 2023 Nissan Kicks is the best non-hybrid option for mileage. The compact SUV features a fuel rating of 30 mpg city/37 mpg highway for a combined 33 mpg. The 2023 Volkswagen Taos is close behind, with 31 mpg.
Do hybrids really save on gas?
Yes. Hybrids have good fuel efficiency and help you save gas. They switch between electric power and gasoline as you drive, choosing the right option for your speed and driving conditions. A hybrid vehicle offers better fuel efficiency than a vehicle that only uses gas.
Find coverage for your SUV
Regardless of the SUV you choose, it's important to find good insurance coverage for it. Use our online tool to grab multiple quotes today.
Related content: