UPDATED: JULY 06, 2023 | 3 MIN READ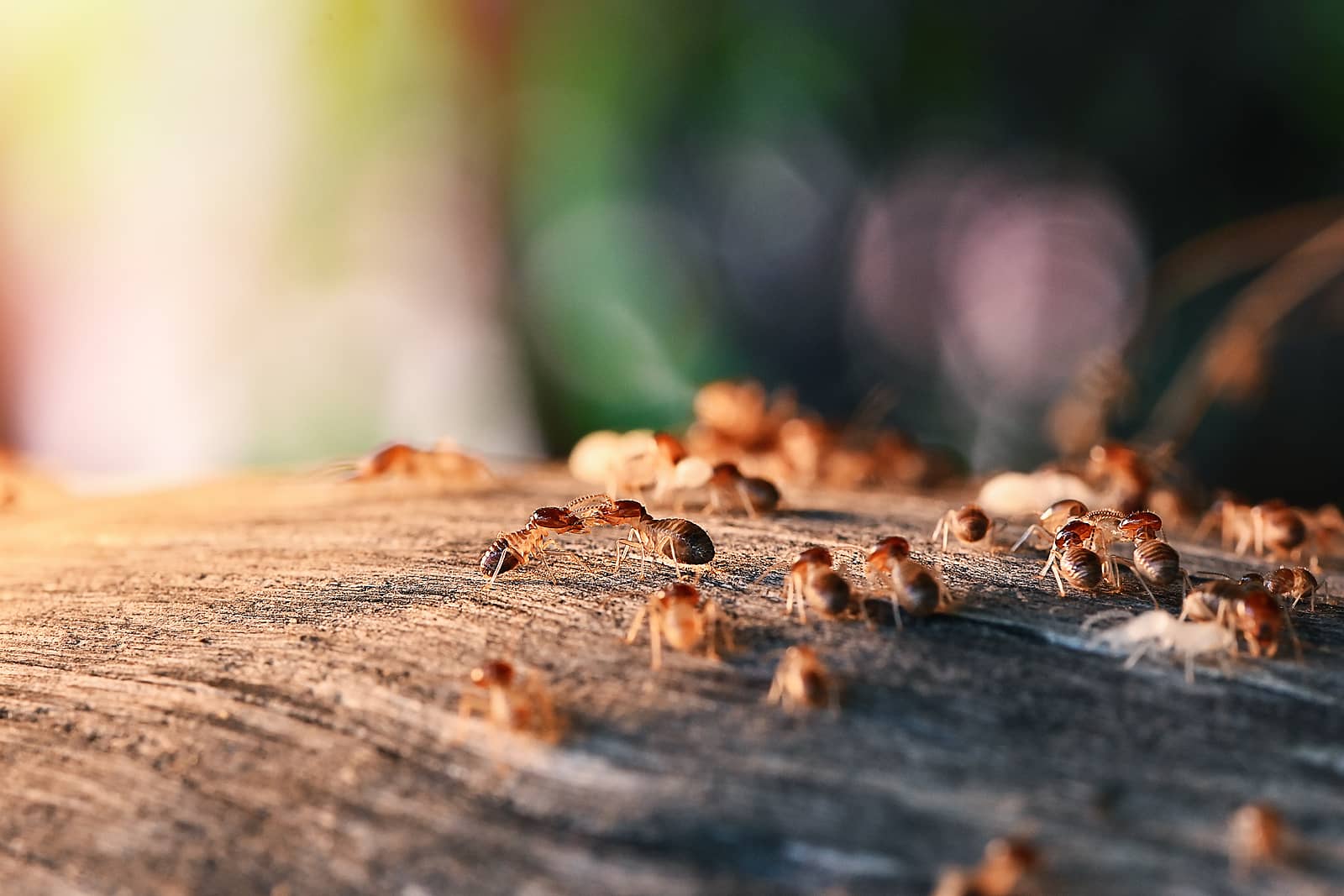 Termites are one of the most common pests in the United States. They can cause damage to houses, making it difficult for homeowners to sell their properties. Insurance companies often offer policies that cover termite damage. However, homeowners should know that these policies typically have exclusions and limitations.
Does Home Insurance Cover Termite Damage?
Home insurance covers various types of damage but does not usually cover termite damage. Termites can cause significant structural damage to your home, and if you're not careful, you could end up paying for the termite damage out-of-pocket.
Termites are one of the most common pests that infest homes in North America. They are responsible for more than $5 billion in yearly property damages.
The following is a list of some of the structural damages that termites can cause:
Damage to electrical outlets and wiring
Damage to door frames and doorways
Damage to window frames and window sills
Damage to floor joists
Damage to drywall or plaster
Collateral Damage
If part of your house collapses and causes damage to items in your home, your home insurance may cover damage to your personal property.
Your insurance company would not pay for your beam or walls to be fixed if they collapsed due to termite damage, but it would pay for all the broken collateral items during the incident.
That's because the insurance company considers this residual damage unpredictable and accidental.
Covered Perils
Your home insurance may cover you if you prove that your termite infestation resulted from an event covered under your insurance policy. You'd have to make an insurance claim for the event before termites occurred. You would also have to prove that you'd been doing your best to prevent termites.
FAQs
Can a termite-infested house be saved?
A professional can repair the damage caused by termites in a home. Before repairs can happen, the house needs to be inspected by a termite specialist. They will confirm that all termite activity and evidence of termites have been removed and there is no additional risk of termite infestation.
What kills termites instantly?
Termites are a common pest in the United States. They can cause severe damage to your home and are notoriously difficult to remove. One of the best ways to kill termites is by using boric acid; it dehydrates them and shuts down the nervous system. A pest control company can spray crevices and cracks in your ceilings, floors, and walls.
Does homeowners insurance cover termite damage?
In most cases, standard homeowners insurance policies don't cover the removal of infestations or termite damage. It's generally considered that pest infestations result from poor home maintenance or upkeep of the house, so they aren't covered under a home insurance policy.
However, you may be able to purchase an additional policy from a private insurer that will cover this type of damage. You can talk with your insurance company about the availability of this insurance coverage in your area.
Can termites completely destroy a house?
Termites are social insects that live in colonies and feed on cellulose materials such as wood, paper, and other organic material. Termites have been known to cause severe damage to homes. They eat away at a building's structure from the inside out.
Termite infestations can be difficult to exterminate. They are so small and can hide in hard-to-reach places like walls, floors, and ceilings.
What is the best way to get rid of termites?
Termites are a pest that causes damage to homes and buildings. The removal method will depend on the type of termite infestation and its severity. The best way to get rid of termites is to call a professional pest control company.
They will come out and inspect your home for any signs of termite infestation. If they find any, they devise a plan to eliminate them.
What is the cost to remove termites and repair damage?
Removing termites and repairing damage is not cheap. Still, it's vital to use a professional pest control company to get rid of them before they can do any more damage.
There are several methods for getting rid of termites, including chemical treatments and physical removal. These treatments range from $200 to $2,500, depending on the severity of the infestation.
What are the signs of termites?
The first sign of a termite infestation is usually the presence of piles of dirt with termite tunnels and holes where termites live. Signs of termite activity can range from dead or dying trees, wood, or plants in the yard to hollow-sounding wood or pinpoint holes in your drywall.
Termite damage on walls can sometimes be confused with water damage with peeling paint and discolored drywall.
Can you prevent termites from entering your home?
There are many ways to prevent termites from invading your home, but there is no foolproof way to keep them out. However, there are a few ways you can help to protect your home. You should check for cracks in the foundation.
Fill them with cement or caulk, and repair any damage to the wood on the exterior of your home. Finally, you can regularly use a pest control company to inspect for termites inside and outside your home.
Do termites cause damage to the house?
Termites are often found in the soil but can also be found in wooden structures. Termites damage the house by eating away at the wood. This leads to an increase in moisture and, over time, structural damage to your home's foundation.
They do this by chewing through the surface of the wood and digesting it with their saliva. Termites can cause significant damage to your house if they aren't treated early enough or if you don't take preventive measures against them.
How do you know if you have termites?
There are some telltale signs of termite damage. One sign is the presence of sawdust on the floor, which they leave behind as they chew through the wood.
You may also find mud tubes on windowsills and other parts of your house and holes in drywall or plaster where they have been gnawing away at the walls.
The best way to know if you have termites is by hiring an exterminator or pest control company to conduct a termite inspection in your home and provide a professional opinion.
How to Get Homeowners Insurance That Will Cover Termites
Termites are a problem that many homeowners face. They can cause significant damage to your home if they are not taken care of promptly. Home insurance may cover some of the costs associated with termite damage. It's important to know what types of termite damage will be covered and which ones will not.
The best way to protect your home is to have an annual inspection. Keep on top of any routine maintenance that may be required. It would help to gather homeowners insurance quotes from various insurance providers to ensure you get the best rate.