UPDATED: JULY 06, 2023 | 1 MIN READ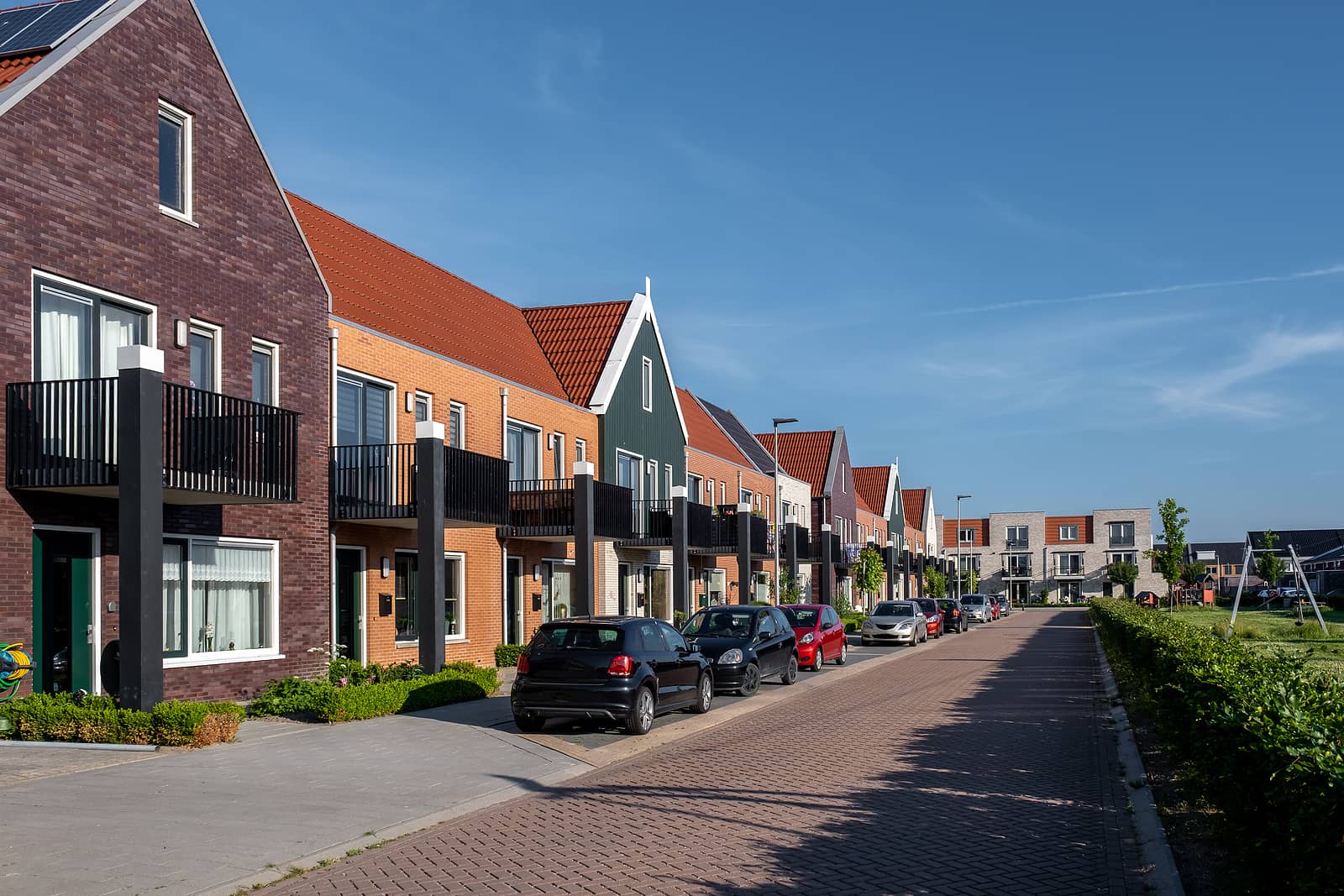 A homeowners insurance policy offers peace of mind if your home is damaged or destroyed in a covered event. But filing a homeowners insurance claim might cause your rates to increase. Let's review how your they might increase, how long the rate will last, and what you can do to keep your home insurance premium low.
Table of Contents
How Does Filing a Homeowner's Insurance Claim Affect Your Rates?
Insurers determine your premium by evaluating your risk and the chance you'll file a claim. If you file a claim, the insurance company will view you as more likely to do so again.
Claim history, claim type, and claim amount are all factors that affect your premiums. Other events like theft and frequent bad weather may also increase premiums.
What type of claims are more likely to increase your premium?
The more costly the claim, the greater your premium increase will be. Insurance companies are more likely to increase rates after non-weather related claims, including:
Theft
Fire
Water damage
Mold
Are there times when insurers aren't allowed to raise your rates after a claim?
The states regulate insurance companies, so depending on where you live, insurers may or may not increase rates or nonrenewal for the following situations:
Zero-dollar claims (claims that didn't result in reimbursement)
Basic claim inquiries
Single claims
Natural disaster claims
It's important to understand your state's consumer protection laws. Contact your state's Department of Insurance for a complete list of homeowners insurance customer protections.
How Much Will Home Insurance Increase After a Claim?
You can expect a rate increase of 9% to 20% for a single home insurance claim. Every claim is different and won't lead to the same rate increase.
High-risk claims
Claims from highly-preventable perils, like damage from a water backup or a kitchen fire, can cause your premiums to jump. Events out of your control, like a tree falling on your house during a storm, are less likely to occur and therefore won't cause the same increase.
High-risk areas
If your home is in a tornado or hurricane zone, you can expect to pay a higher premium each year. Whether you have a claims history or not, everyone in that area is at a higher risk to insure.
Why Do Home Insurance Premiums Increase After a Claim?
Homeowner's insurance is there to offer financial protection when disaster strikes. The insurance company must pay what it owes when you file a claim. Filing a claim increases your risk in the eyes of your provider. As your risk increases, so does your rate. Your premium increase also depends on the type of claim you're filing.
How long will a claim affect my homeowner's insurance rates?
A claim usually stays on your record for about five years. As a result, your premiums that reflect the increased risk will remain on your policy.
Insurance companies also take a look at claims made by previous owners of your home. You can access those claims from the Comprehensive Loss Underwriting Exchange (CLUE) database. To get a copy of the CLUE disclosure report, email consumer.documents@lexisnexis.com or call 888-497-0011.
How To Decide If You Want To File A Homeowner's Insurance Claim
Filing a claim can be beneficial, but there are some cases where you may want to skip it and pay out of pocket to avoid a premium increase and claim on your record.
When to file a claim
To determine if filing a claim is the best course for you, consider the following:
Your estimate is more than your deductible.
You have an endorsement for the damage.
The damage is extensive and covered.
When to not file a claim
There are several situations where filing a claim isn't recommended. If your situation falls into any of the below, it may be best to pay out of pocket:
Your policy excludes the damage.
The damage is minimal.
The damage is caused by wear and tear.
You have already filed several claims.
6 Ways To Save Money On Home Insurance
In addition to checking with your provider for discounts, there are four steps you can take to help lower your rates.
Increase Your Deductible
A low deductible means higher premiums. Raising your deductible will decrease your monthly premium if you have enough savings to cover minor damages.
Strengthen Your Home
Taking steps to protect your home against the elements could earn you a discount. Check with your provider regarding discounts for impact-resistant roofs, storm windows, and storm shutters for your home.
Bundle multiple policies
Consider bundling your home and car insurance with a single insurance company. It's less hassle and can save you more money.
Dispute Inaccurate Information
Your home's CLUE report is one of the many factors considered when calculating your rates. This report shows your past homeowner's insurance claims. Check your report for zero-dollar claims and other inaccuracies. It may be time-consuming, but it could be well worth the effort.
Maintain Your Credit
Depending on your state, many companies may use credit-based rating as a factor to determine your premium. Maintaining and building your credit score can help keep your insurance score higher, which may lead to a lower premium.
Compare Rates
Before buying or renewing your policy, shop for the best cheap home insurance. It's free and a guaranteed method in yielding the most savings.
FAQs
How many home insurance claims are too many?
There is no set amount of home insurance claims you can file. Some companies will raise your rates after one claim. Others will hike up your premiums after you make a second claim.
Can your home insurance drop you after a claim?
An insurer can drop you after a single claim or before you file any claims. Consider the factors above before filing a claim; in some cases, it may be best to pay out of pocket.
Can I keep my homeowner's insurance claim check and make the repairs myself?
Technically, any leftover home insurance claims money is yours as long as the payout was first used for its intended purpose.
What happens if my homeowner's insurance claim is too low?
If your claim is less than your deductible, it will be cost-prohibitive to file. Furthermore, you'll probably see a premium increase at renewal time. Before you file a claim, always get an estimate on repairs to ensure it's more than your deductible.
Can you profit from a homeowner's insurance claim?
It's best not to try and profit when you submit a claim. If you dupe your insurance for profit, it's considered insurance fraud.
Choosing a Homeowner's Insurance Policy
Whether you've filed a claim or not, if you're finding your premium too high, it may be time to explore other options. Take some time to compare home insurance quotes to determine how much lower your payments could be.