UPDATED: JULY 07, 2023 | 1 MIN READ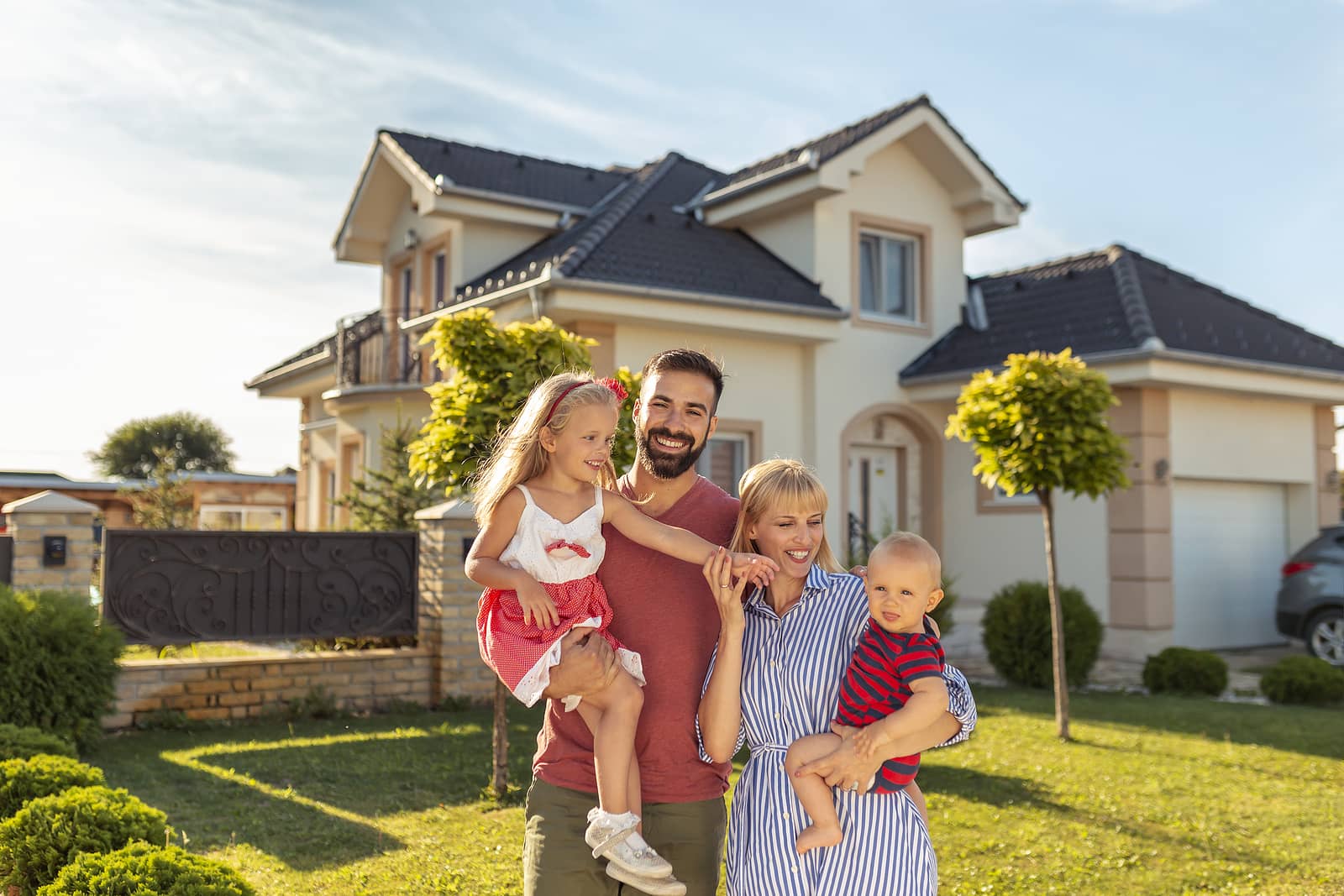 You pay your home insurance premiums to cover the costs of unexpected damages to your home. How do you file a home insurance claim when that happens?
Steps to filing a home insurance claim
You need to do a few things when filing a home insurance claim. First, document the damage. Ensure that you include as much detail as possible. Next, call your insurance agent to begin the claims process. Finally, take steps to prevent further damage while you wait for the adjuster.
Document the damage
It's a good idea to routinely video your home and belongings so that when you file a claim, you have documentation to present to the adjuster. Whatever the situation, take pictures and video of the damage.
It's helpful to video issues like standing water as it's hard to see in a photo. Remember to take pictures of your personal property, which will be part of the claim.
Take note of the date and time the damage occurred. Sometimes damage happens when you are not home, so you have to estimate.
Call your insurance company.
Call your agent immediately when discovering property damage or damaged items. Giving notification promptly to the insurance company is one of the policyholder's requirements, and a delay in the announcement to the insurance company could cause the rejection of your claim.
When you call the agent to report the claim, there will be several questions to set up a formal claim. After a claim number is assigned, the agent will turn in your information to an insurance adjuster. An insurance adjuster is an insurance company's representative who determines the extent of the damages and costs involved.
Prevent further damage
Temporary repairs may be necessary. These are the responsibilities listed on your policy. Failure to do so could result in claim denial.
Always save the damaged materials until the insurance adjustor can inspect them. These measures will increase your chance of being reimbursed for the repairs.
3 things you need to be aware of before filing your claim
Understanding the claims process is essential to ensure it goes as quickly as possible. Before you file a claim, you should be aware of these three things.
Do you have replacement cost or actual cash value?
Replacement cost coverage pays for the total replacement amount for your items at today's prices. In contrast, actual cash value coverage pays a depreciated amount for your items. This type of coverage is essential when you have to replace several years old things that have declined in value over time because you may have to cover the difference out of pocket.
What is your deductible?
Your deductible is the amount you must pay out of pocket before the insurance company reimburses you. Most home insurance policies have either a fixed amount, such as $1000.00, or a percentage of the coverage.
It can take weeks to resolve your claim
Filing an insurance claim can be overwhelming and frustrating. It can be weeks before you receive a final decision on your claim. In the case of a widespread catastrophe like hurricanes and other natural disasters, you can expect that timeframe to extend to months.
Most home insurance policies include insurance coverages for additional living expenses and loss of use if the home is uninhabitable. This coverage would pay for hotels and other necessities while the home undergoes necessary repairs.
How to document your belongings for a home insurance claim
It's essential to document your belongings regularly so you have a current inventory for your insurance company in the event of a disaster. Fortunately, cell phones make it easy to document things with video and pictures – and they record the date and time.
Remember to make sure you can see small items, like jewelry, when photographing them. To do this, place the object against a solid black background and make sure there's lots of light.
Negotiating with an insurance company after filing a claim
Be patient. Acquire two to three estimates for repairs to the home so that you will be aware of the estimated cost of repairs. Most contractors offer free repair estimates within a reasonable amount of time. Be available for the adjustor, which will speed up the claim process.
What to do if your insurance company denies your claim?
If the insurance company denies your claim, you may send an appeal letter to the insurance company explaining why you believe the denial is wrong and ask the insurance company to review and reverse its denial. You should send the letter as soon as possible after receiving the denial letter.
Consider contacting a mediation attorney to help you through the claims process and, hopefully, reach a fair settlement.
How to file a supplemental home insurance claim
Supplemental insurance claims are additional claims filed after the original claim has been closed. Even if a claim has been paid and completed, If you find more damage to your home during repairs, like water-damaged subflooring under tile, you can file a supplemental insurance claim.
The time you have to file a supplemental insurance claim varies by state. For example, home insurance policyholders in Florida often have three years to file an additional claim. However, in California, homeowners only have 60 days to file a supplement claim after the loss date.
Consequences of not filing a home insurance claim
Simply because there has been damage to your property doesn't automatically mean you should file a claim against your homeowners insurance policy. You should consider whether the repair costs are more than your deductible and if any premiums would increase after filing a claim.
When you file a claim with your insurance company, the company then reports it to the Comprehensive Loss Underwriting Exchange (CLUE). All insurance companies review this database, and your listed claim may increase premiums. If you file multiple claims, even ones with low payouts might cause a property insurer to non-renew your policy.
FAQs
Can you keep home insurance claim money?
The purpose of insurance is not to benefit financially from a transaction. Filing a claim and spending the money without repairing the items they covered can be seen as fraud, and the company could cancel your policy and report you to the authorities.
If you have a mortgage on the home, the insurance company will include your lender in the payout. Having the lender included on the check ensures that they know you are making the repairs and will check with you within a reasonable time limit to provide proof of the repairs.
How long do homeowners insurance claims stay on your record?
Homeowner insurance claims usually stay with you for five to seven years.
How long do claims stay on your clue report?
Homeowners insurance claims are reported on a clue report and stay with you for up to seven years.
Does filing a home insurance claim hurt you?
Multiple claims filed within seven years can make the insurers see you as high risk and may not want to insure your property. You could also see quite a rate increase when you renew your policy.
What are the steps of a home insurance claim?
When filing a home insurance claim, assess the damage and contact your insurance agent to file a claim. Document all damage with pictures and video. Then, meet with the claim adjuster and acquire two to three repair estimates.
Is there a downside to filing a homeowners insurance claim?
Some negatives to filing insurance claims include the following:
You could receive home insurance rate increases at renewal.
If you file too many claims, the insurance company may choose not to renew your policy.
You will lose claim-free discounts from your policy premium.
When should I make a homeowners insurance claim?
Before you file a home insurance claim, make sure you have assessed that the repair costs will exceed your deductible. Suppose the claim amount is less than your deductible. In that case, the insurance company will report your claim to CLUE without ever receiving compensation and remain on your claims history report for up to seven years.
How do I get the most out of my homeowners insurance claim?
To maximize your home insurance claim, make sure you're fully prepared by:
Maintaining a detailed home inventory
Keeping your insurance company's contact info readily available
Being available for your claims adjuster
What is the deductible on a homeowners insurance claim?
A deductible is the amount homeowners must pay before the insurance company pays the remaining expenses on a claim. The deductible is either a fixed dollar amount or a percentage of the home's insured amount.
What is the difference between a homeowners insurance claim and a renters insurance claim?
Homeowners insurance covers the owners who insure a home where they reside. This policy covers the structures, liability, and personal items. Renters insurance only covers liability and personal items in the homes they rent.
What is the average time it takes to get a homeowners insurance claim?
The initial call to your insurance agent begins the homeowners claim process. Depending on the nature of the claim, the period could be anywhere from fifteen to ninety days.
How to compare rates and purchase home insurance
Everyone benefits from home insurance, whether you own, lease, or rent—review rates online today to ensure excellent coverage and the best possible rates. Simply fill out our online rate form and compare the top companies in your area.