UPDATED: APRIL 19, 2023 | 2 MIN READ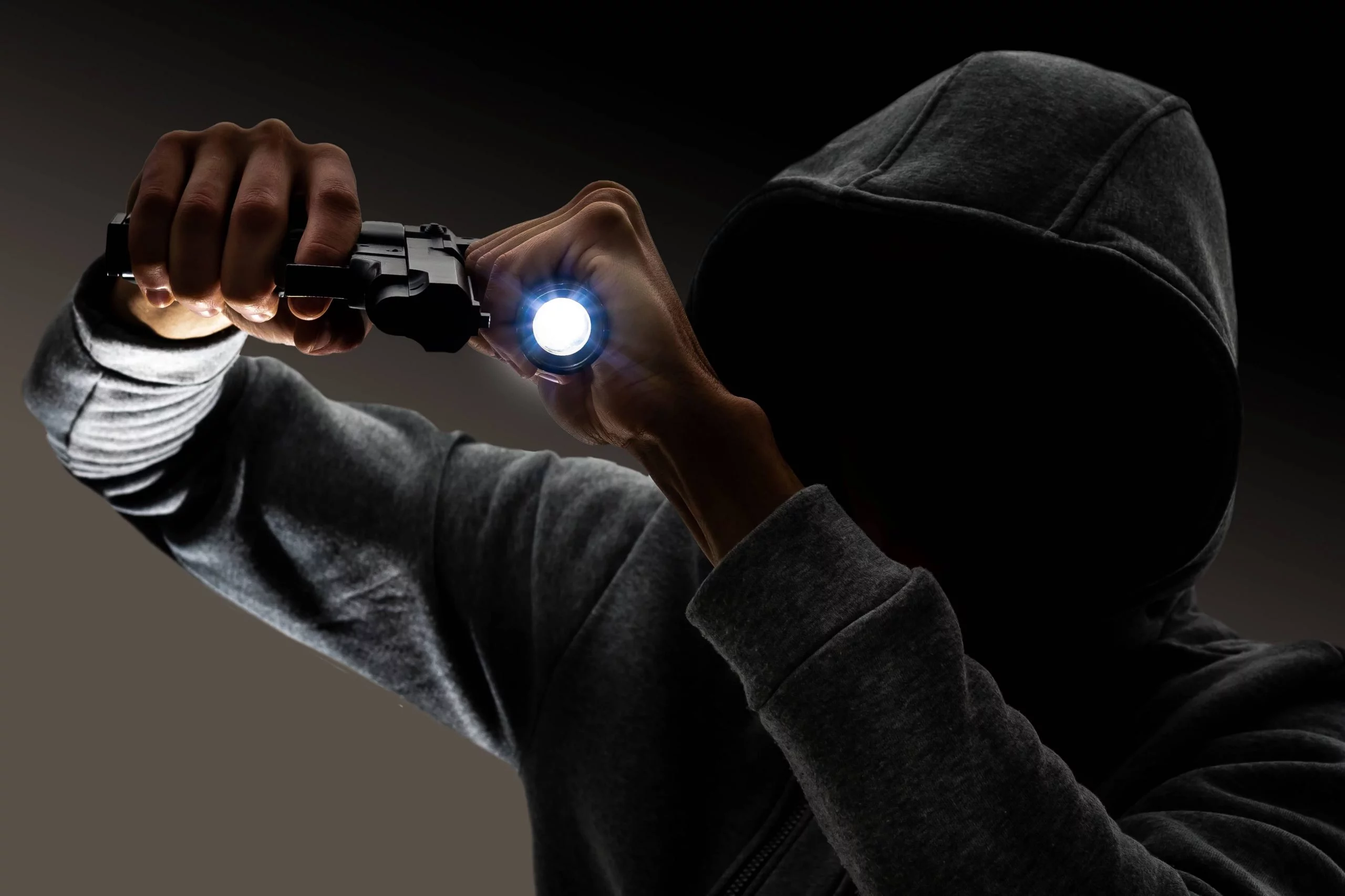 Statistics show that one in every four homes will be burglarized. If you're one of the unlucky homeowners who have experienced a burglary, then you know just how devastating it can be. Not only do you have to deal with the financial impact, but you also have to worry about the safety of your family and home.
Thankfully, there are a few things you can do to help minimize the damage. One of those things is ensuring you have the right insurance policy. Here are a few tips on choosing the right home insurance policy after a burglary.
Does Homeowners Insurance Cover Burglary?
Homeowners insurance usually has two policies that may help you recover some of the costs associated with a break-in. These policies are called dwelling coverage and personal property insurance. What do these two types of insurance policies typically cover?
Dwelling coverage:
Repairs needed to your home after a break-in
Replacement of damaged materials due to the break-in (i.e., broken windows, broken doors, and doorframes)
Cleanup required after a break-in
Personal property insurance:
Loss of personal items during a burglary
Damage of personal items during a burglary (i.e., a thief steps on something and breaks it)
Repair of vandalism to personal items during a robbery (i.e., a thief cuts up your mattress looking for money or pries open a safe)
How Much Coverage Is There for Break-Ins?
Items covered by dwelling insurance
Items reimbursed under your dwelling coverage policy are replaced with the same quality materials. In other words, if a thief broke down your solid wood front door, your insurance company would reimburse you for the cost of a similar wood door rather than cheaper fiberglass or a more expensive steel door.
Items covered by personal property insurance
Cash reimbursement for stolen or irreparably damaged items covered under your property insurance is different. These items are typically figured at depreciation amounts. For example, if you bought your computer for $300 two years ago, but that same computer would only sell for $200 today, your insurance company would reimburse you for today's price, not the price you paid at the time of purchase.
Stolen or damaged items
Your insurance for stolen or damaged items has limits as well. These limits are often 50% to 70% of your homeowners insurance or the amount needed to rebuild your home. For example, if your home is valued at $200,000, you probably won't be reimbursed for more than $100,000 of stolen property.
High-value items
Many individual items listed on your homeowners insurance will also have their limits. This includes a diamond ring, piece of artwork, piano, or other such valuable items that might be insured for a certain amount. Even though that ring or other belongings might be appraised for a higher value when stolen, you would only be reimbursed for the limit noted in your homeowners insurance.
Other Factors
As with all other forms of insurance, you might also have a deductible that you would need to meet or pay out of pocket before your insurance kicks in and pays the remaining balance.
These details are outlined in your homeowners insurance policy, so be sure you understand these limits, your deductible, and so on before a burglary occurs, to know what to expect if this should happen to you!
Before a Break-In: Preparing for the Unexpected
While knowing what to expect from insurance after a burglary is good, it's best to prepare for the unexpected. Taking an inventory of your personal property is an excellent idea for any homeowner.
Make a list of valuable items, including fine jewelry, artwork, antiques, fur coats, high-end leather clothing, or musical instruments.
Make a list of your high-end electronics, including computers, smartphones, tablets, video game consoles, cameras, televisions, and other entertainment accessories.
Guns, knives, and other weapons are often stolen during a burglary. Be sure you have a complete inventory of any such items in your home.
Note your major kitchen appliances, including the brand, size, and year of manufacture.
Make a list of all your furniture in each room. Especially antiques, high-end leather items, and other items that would be expensive to replace.
Make a list of any otherwise expensive items you might have stored away in your homes. This includes holiday decor, fine china, seasonal sporting goods, and lawn care equipment.
Note any vehicles not covered by their insurance policy, such as a moped, snowmobile, bicycle, or electric scooter.
Note your wardrobe items. Especially those that would be expensive to replace, such as leather handbags, designer suits and shoes, and other high-end pieces.
Be sure you note the make, model, brand, size, date of manufacture, time of purchase, special features, and other details about each item in your inventory. You also want to take pictures of all those items and keep those pics with your inventory and paperwork!
What To Do Right After Being Burglarized
Take an inventory of everything that's been stolen or damaged
Collect any paperwork on those items. This might include receipts for their purchase, appraisals, and photographs, as well as your inventory records
Contact the police and file a full report
Contact your insurance company and file a report
Take photos of any structural damage to your home
Take pictures of damaged personal items such as a mattress that was cut open, a safe that was pried open, and so on
Remember that you must cooperate with the police and your insurance adjuster during this time. An adjuster might need to come to your home to review the damage. Be sure you don't clean up or try to make repairs until they've completed their investigation!
When a Burglary Insurance Claim is Settled
Once your claim is settled, you'll receive reimbursement for stolen items minus your deductible and any depreciation or other such costs. Keep this information for your records to double-check that everything was included!
How To Get Burglary Insurance on Your Homeowners Policy
Burglary is a serious crime that can have long-lasting effects on homeowners. If you've been the victim of burglary, it's important to take action immediately. Get quotes from reputable home insurance companies so that you have one less thing to worry about in the event of a burglary.