UPDATED: JULY 06, 2023 | 2 MIN READ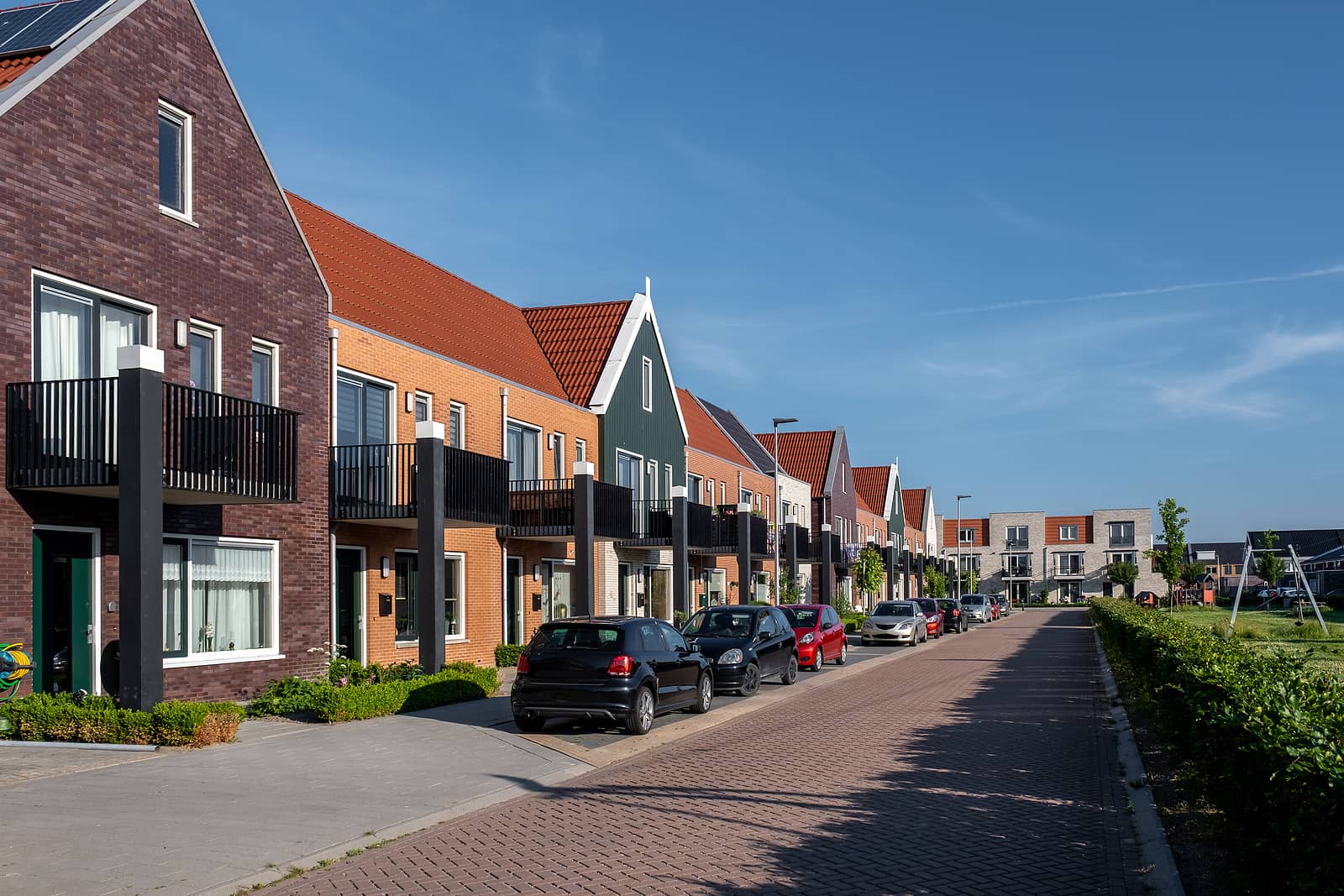 You might ask yourself, "what is dwelling coverage, and do I need it?" First, knowing what a dwelling is is essential before determining whether you need dwelling coverage.
A dwelling includes your home and anything attached to the structure itself, such as a garage, porch, or deck. A dwelling also includes any built-in appliances such as kitchen appliances built into the wall or an outdoor barbeque in the wall.
How Does Dwelling Coverage Work?
Your home insurance policy includes dwelling coverage. Your policy's limit is the dollar amount your insurance company will pay in a claim. Some insurance companies will offer limits at replacement cost value which means that it doesn't factor in the depreciation of the home but instead covers the full cost of replacement.
If you have a dwelling coverage limit of $200,000, that's the total amount you get paid to rebuild your home.
What exactly is a dwelling?
A dwelling is a home that you live in. It also includes things like a porch, deck, or garage attached to the structure.
What's covered under your home insurance policy's dwelling coverage?
Dwelling coverage covers the structure of your home when disaster strikes. This includes the structures that are attached to your home. Structures not attached, such as a guest home, are not covered. They may, however, be covered under different parts of your homeowner's insurance.
It covers many perils, including:
Fire
Theft
Lightning
Wind
Hail
Vandalism
Explosions
Sleet
Smoke
How much dwelling coverage do you need?
You want to ensure that you have enough dwelling coverage to rebuild your home to where it was before the damage occurred. Your estimate should be based on today's prices. To estimate the cost, use your local market's average cost to rebuild per square foot and multiply times your home's square footage.
You might want to add additional costs for appliances, cabinets, and any special upgrades that you had in your home.
What's extended dwelling coverage?
Extended dwelling coverage is an additional amount of insurance that the insurance company offers. It compensates you for a total loss beyond the limit listed in your policy.
What Doesn't Dwelling Coverage Cover?
Dwelling coverage doesn't cover all types of losses. For example, it doesn't cover flood-related damage. You need to purchase flood insurance separately. Due to excessive rainfall, dwelling coverage also doesn't include earthquakes or sewer backups. Below are common perils your home insurance policy might not cover.
Flooding
Home insurance policies don't cover flooding. According to the Insurance Information Institute, 90% of natural disasters involve flooding. This makes it a high risk for insurers. You should purchase a separate flood insurance policy if you live in a high-risk area.
Earthquakes
If you live in an earthquake-prone area, you should add earthquake insurance to your policy. Damage due to an earthquake adds up quickly, and the effects of the damage could last for days after the earthquake. Your HO-3 will cover fire damage due to an earthquake but no structural damage.
Sewer backup and sump pump damage
Dwelling coverage also doesn't cover sewer backup. However, some companies allow you to add sewer and sump pump coverage as an additional rider. These backups typically happen during heavy rainfalls or storms.
Maintenance damage
If you have repairs to your home and the workers damage something, your insurance policy doesn't cover the costs to fix the damage. Instead, the company you hired is responsible. That's why it's important to make sure anyone you hire is licensed, bonded, and insured.
Service line damage
Adding service line coverage protects your home against losses relating to various service lines running through your home. Talk to an agent about the different coverage options available to you.
Infestation
Dwelling coverage doesn't include infestations such as rodents or termites. As a homeowner, these are costs you pay out-of-pocket.
Vacancy
If your home is sitting vacant for any period of time, you might not have the coverage you think you have. If your home is vacant for more than 30-60 days, you won't be covered for certain claims. Speak to an agent about how best to protect your home.
Do You Need Dwelling Coverage For Your Condo?
HO-6 policies protect condo owners. This covers your property and liability needs. Your association's master policy should cover the structure itself. You need dwelling coverage for the interior of your condo. if your Condo is a vacation or second home, then consider insurance for unoccupied homes.
Do You Need Dwelling Coverage If You're a Renter?
No. Your landlord will have homeowner's insurance covering the home's structure. You should consider getting renter's insurance to cover the contents of your home.
FAQs
What is not covered under dwelling coverage?
Dwelling coverage doesn't cover flooding, sewer backups, and earthquakes.
How important is dwelling coverage?
It's very important. If a natural disaster destroys your home, dwelling coverage pays to replace it.
What is the 80% rule in insurance?
To receive full coverage, insurance companies require the homeowner's purchase replacement cost coverage worth at least 80% of the home's replacement cost.
How do I know how much homeowner's insurance I need?
It's always best to talk to an agent to determine how much insurance you need, but you want to make sure you have enough to cover the cost of rebuilding your home, and replacing its contents.
How do you calculate replacement costs?
Your estimate should be based on today's prices. To estimate the cost, use your local market's average cost to rebuild per square foot and multiply times your home's square footage.
Dwelling coverage is extremely important, but it's only one of several coverages on your home insurance policy. Get new quotes today to review your coverage and ensure you have the best homeowner's insurance rates.