UPDATED: JULY 06, 2023 | 3 MIN READ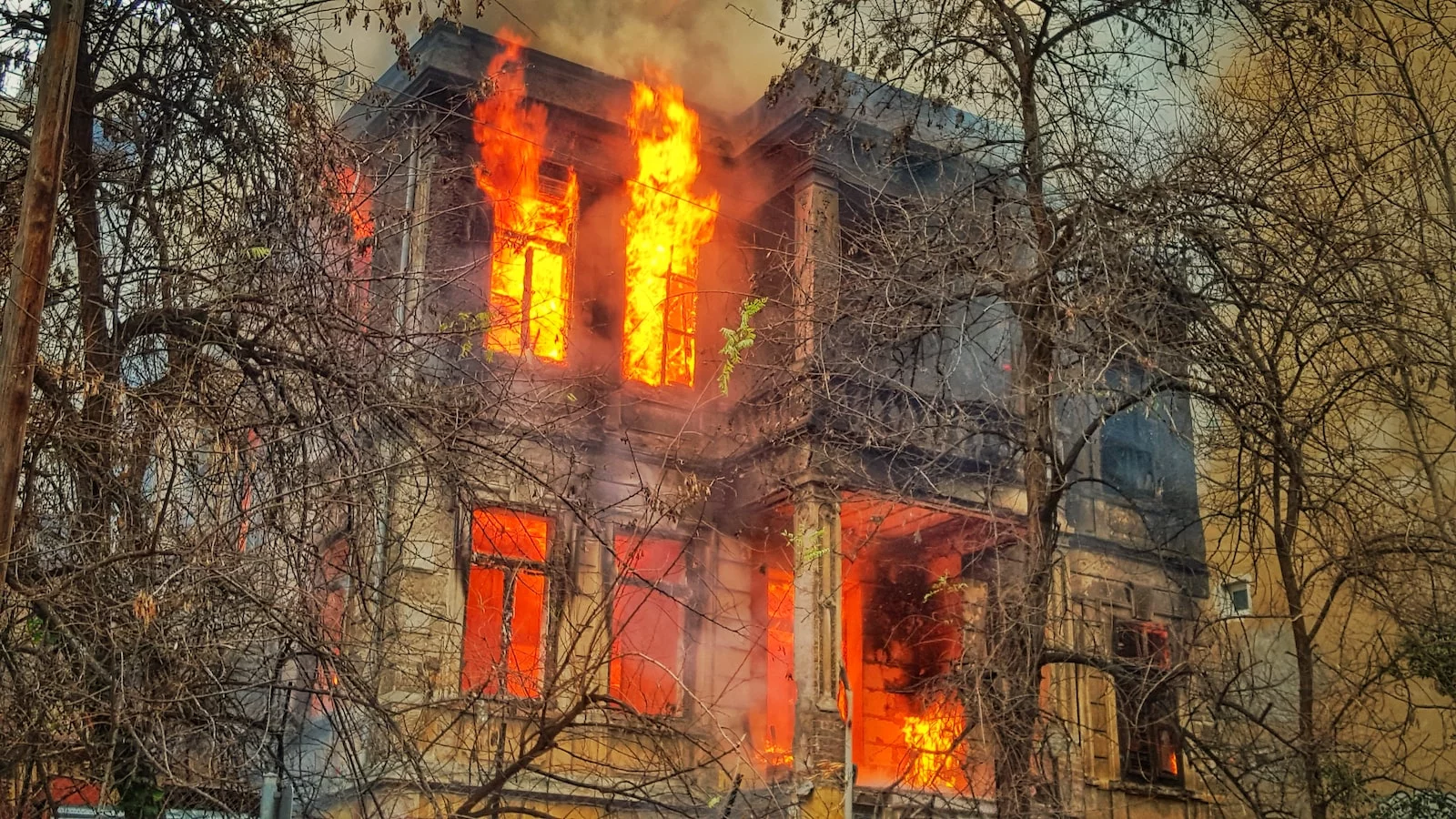 House fires can ignite in an instant with devastating effects. And not only do house fires endanger everyone in the home, but even small fires that are quickly extinguished can also cause thousands of dollars in property damage. Fortunately, many of the most common causes of house fires can be avoided.
How common are house fires?
Per the National Fire Protection Association (NFPA), United States fire departments in 2015-2019 responded to an estimated average of 346,800 home structure fires per year. These fires caused an average of 2,620 deaths, 11,070 injuries, and $7.3 billion in property damage.
While these alarming statistics, most of these house fires are preventable. Let's review the most common causes of house fires and the preventive steps you can take to protect your loved ones and your property.
What are the most common causes of house fires?
Some of the most common causes of house fires may seem obvious, but others may surprise you. However, knowing the top house fire risks can keep you informed, mindful, and safe.
Cooking
Over the five years of 2015–2019, cooking-related incidents were the leading cause of home fires and home fire injuries.
Many are caused by overheated grease on a stove or in an oven. As grease gets hot, it becomes increasingly flammable and can spontaneously combust (even without direct contact with flames).
Portable cooking appliances, such as toasters and electric griddles, can also be a source of accidental fires. The outdoor cooking season presents elevated risks, as unattended barbecue grills on wooden decks and near exterior walls can ignite a flame.
Heating equipment
According to the NFPA, home space, and baseboard heaters are the second leading cause of home fires and home fire injuries and the third leading cause of home fire deaths and property damage from 2015 to 2019.
Heaters that use kerosene can be especially dangerous, as they can ignite if left unattended. Electrical and water heaters can also be risky if the electrical wiring is faulty or the appliance is near draperies or other combustible fabrics. 
Electrical wiring
The NFPA reports that electrical distribution and lighting equipment was the leading cause of home fire property damage and the third cause of home fires and home fire injuries.
These accidental fires can occur because of loose connections that spark and ignite, short circuits or overloaded circuits that overheat wires.
Smoking
Smoking is not only bad for your health but can also present a risk to your property. From 2015-2019, the National Fire Protection Association (NFPA) reports smoking materials (cigarettes, cigars, etc.) as the heat source in an annual average of 16,300 home fires that caused an annual average of 600 deaths, 1,030 injuries, and $511 million in property damage.
While smoking materials only account for 5% of home fires, it's the leading cause of home structure fire deaths.
Candles
According to the 2015-2019 NFPA report, candles started an average of 7,400 home fires annually, resulting in 90 deaths, 670 injuries, and $291 million in direct property damage. The injury rate is also roughly three times the overall home fire injury rate.
The winter holidays can be a prime time for candle-related fires, as they're frequently used for dinners and celebrations.
Other common causes of house fires
Chemical fires resulting from improperly stored chemicals containing volatile vapors (gasoline and other petroleum liquids) and Christmas trees are also common causes of residential fires.
What can be done at home to prevent fires?
Most house fires for homeowners can be prevented, so it's best to be proactive with best practices when there's heat and electricity involved.
Stay in the kitchen when cooking
Play it safe in the kitchen, and never leave the room unattended if you're cooking with oil or foods that produce grease. Also, be sure to clean your cookware to prevent grease buildup thoroughly.
In case of a small grease fire, turn off the heat and smother the flame with a metal lid. Sprinkling baking soda or salt on the fire can also put it out. Never dump water over a grease fire, as the hot grease can explode.
It's also important to never leave kitchen appliances unsupervised. Ensure they're cool to the touch before putting them away, and keep them clean, as crumbs and food residue may build up and ignite.
Be mindful of space heaters and candles
Keep space heaters and candles away from drapes and flammable materials. Never leave the room with a candle burning, and turn off all space heaters before leaving your home. Regularly inspecting space heater cords for any signs of wear and tear or fraying is also a good idea.
If you prefer to light candles for special events and won't be able to keep a close eye, consider battery-powered flameless luminaries for a similar effect.
Leave electrical work to the professionals
Electrical systems usually include built-in protective features. However, older wiring systems can be susceptible to overloading and short circuits. Contact a professional electrician if you live in an older home or if your electrical system could use repairs or upgrades.
Take smoke breaks outside
House fires involving smoking materials are the leading cause of home structure fire deaths, likely because the fires tend to ignite if someone falls asleep smoking. If you must smoke, go outside or smoke over a sink (never in bed) using an ashtray to help reduce the risk of fire.
What should you have in your house for fire safety?
In addition to safer practices when cooking and using heat appliances, the right fire safety tools can also help reduce the possibility of injury or fire damage to your home.
Keep your home as safe as possible with the following fire safety essentials:
Smoke Detectors: Make sure you have one on every level of your home, outside sleeping areas, and inside every bedroom. Test them every month and replace the batteries every six months.
Fire Extinguishers: Keep one on every level of your home, kitchen, and garage. Remember that fire extinguishers should only be used on small fires.
Fire Escape Ladders: A ladder is ideal for safe evacuation if you live in an apartment or your home has multiple levels. Keep one inside each bedroom on the upper levels.
House Fires for Homeowners FAQ
Where do most house fires most often start?
According to the Red Cross, home fires are more likely to start in the kitchen.
Who is affected by home fires?
House fires can affect any home at any time. However, the Red Cross reports that children under five and adults over age 65 face the highest death risk.
Do I need the training to use the fire extinguisher at home?
Yes. Learning to safely and properly use a fire extinguisher is a great step to keeping your home safe. Contact your local fire department for the most factual, up-to-date training.
Be prepared for the most common house fires
The statistics of house fires for homeowners may be scary, but it's important to remember that most house fires are completely preventable. Take a moment to understand the most common causes and educate yourself on proper fire safety to protect your loved ones and property.
Review quotes for home insurance from the top carriers in your area.