UPDATED: MARCH 13, 2023 | 2 MIN READ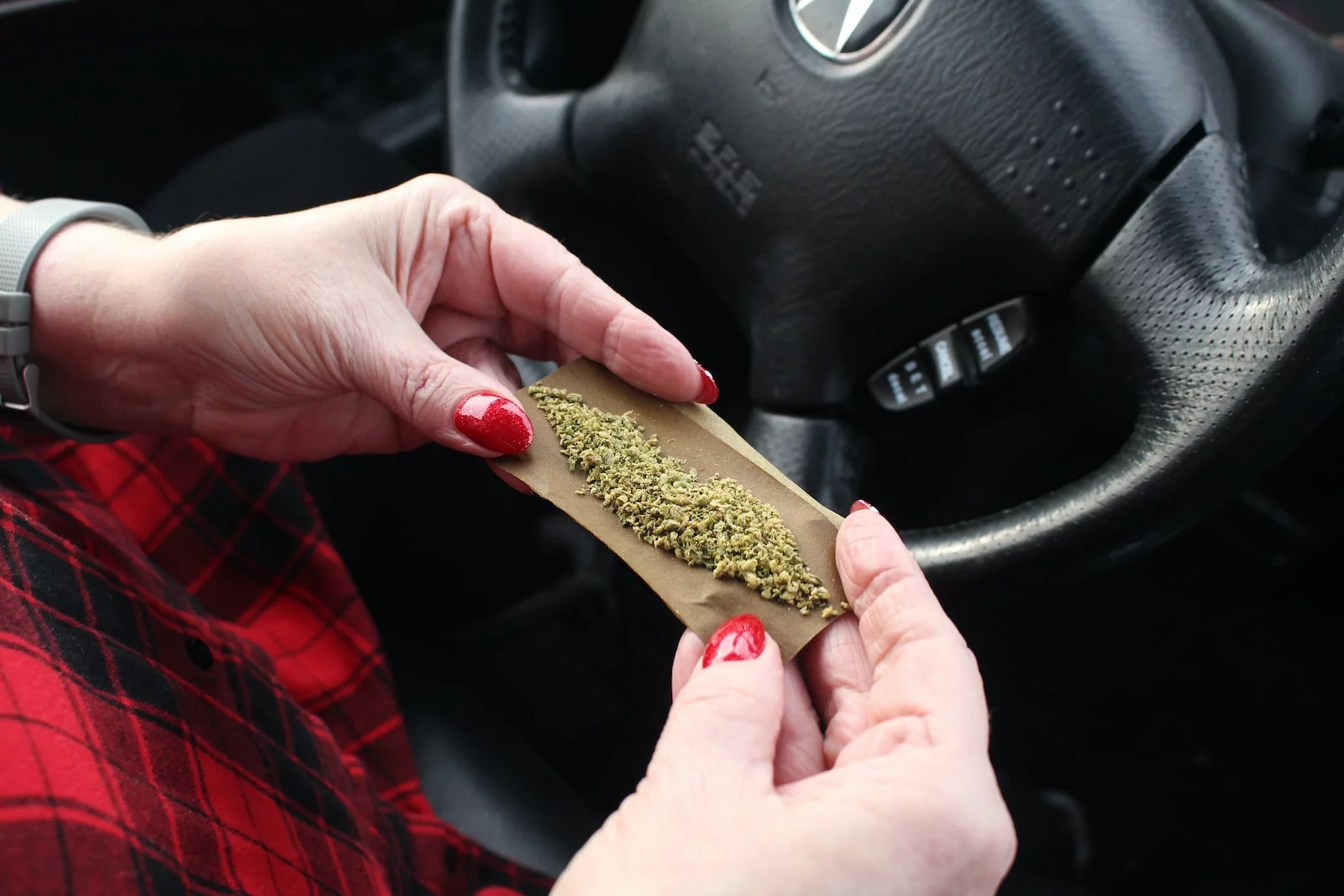 When you need to carry SR-22 coverage, it can be overwhelmingly stressful. Not only does it mean you'll have additional hoops to jump through, but you'll also be paying even more for your car insurance. Below we'll look at how SR-22 insurance works for Nebraska residents, how much you can expect to pay, and how you can obtain your SR-22 coverage.
Nebraska SR-22 insurance: What you need to know
Residents in the state of Nebraska will undoubtedly pay more for SR-22 insurance coverage than they would a standard insurance policy. An SR-22 certificate is geared towards high-risk drivers and indicates proof that your liability insurance coverage is sufficient to meet Nevada's requirements. Drivers will pay a small filing fee, and their insurer will file the SR-22 documents with the Nebraska Department of Motor Vehicles.
At this point, you can expect your insurance rates to increase dramatically. In fact, on average, Nebraska drivers with a DUI who carry SR-22 coverage pay about $835 each year. Drivers in Nebraska with clean driving records will pay, on average, around $450 annually.
The most affordable car insurance company in Nebraska for SR-22 insurance is USAA insurance, but keep in mind that this insurance is for current and former military members and spouses. The most expensive car insurance company for SR-22 coverage is MetLife, which charges, on average, $2,035 each year.
How much does SR-22 insurance cost in Nebraska
| | | |
| --- | --- | --- |
| Company | Avg. cost per month with SR-22 & DUI | Avg. cost increase after DUI |
| GEICO | $354 | 87% |
| Nationwide | $309 | 61% |
| USAA | $170 | 60% |
| State Farm | $277 | 95% |
| Farmers | $348 | 40% |
When are you required to get SR-22 certificate in Nebraska?
Motorists are required to get SR-22 certificates for many different reasons. The most common traffic offenses that lead drivers to an SR-22 filing requirement include the following:
Driving under the influence (DUI conviction)
Multiple traffic violations in a short timeframe
Reckless driving
Driving without a valid driver's license
Driving without adequate insurance coverage
How long do you have to carry an SR-22 in Nebraska?
Thankfully, drivers won't be required to carry SR-22 insurance on file for their driving lives. However, SR-22s are generally required between three to five years, with the longest being three years. Keep in mind these requirements will vary depending on your specific situation.
How a DUI impacts your car insurance rates in Nebraska
DUIs dramatically increase insurance rates for drivers in Nebraska. The average increase in insurance premiums in Nebraska with an SR-22 certificate is $368 more each year. Although this seems incredibly expensive, these rates are still 199% less than the national average price increase after obtaining SR-22 insurance.
Driving without insurance
Driving without insurance is a severe issue in Nebraska. Not only do you risk leaving yourself and others in terrible financial positions, but you could even face severe consequences with the state, including license suspension, license plate revocation, and much more.
Driving without active insurance coverage in Nebraska is considered a Class II misdemeanor. If you're pulled over and found to lack insurance, your license and registration will automatically suspend, and the officer will confiscate your vehicle's license plates.
Non-owner SR-22 insurance policy in Nebraska
For drivers without vehicles of their own, a non-owner SR-22 car insurance policy may be the best option to get back on the road following a severe driving infraction, such as a DUI or DWI. You still need insurance coverage if you use a rental car or borrow a family member's or friend's car. Non-owner auto insurance will be the perfect solution and can be used as proof of coverage when it's time to reinstate your driver's license. The average cost of a non-owner insurance policy in Nebraska will cost you around $577 annually.
How to get SR-22 insurance in Nebraska
SR-22 insurance coverage isn't available for motorists with every single insurance company. And while there may be a lot of companies to choose from, not all are created equal.
Prices will vary from plan to plan, and you'll likely need to collect multiple quotes from multiple insurers to find the most affordable coverage. And when you do find a company that provides this proof of financial responsibility coverage, you'll need to be sure you follow the necessary steps to obtain coverage.
You aren't responsible for filing this form yourself. Instead, you'll submit a request to an insurance company licensed in Nebraska and need to pay the filing fee. The insurer will submit your form to the state's DMV at that point, and you'll receive an SR-22 certificate. Keep in mind that once you find an insurance company that offers SR-22 coverage and files the form, you'll see a drastic increase in premium costs.
Other insurance forms in Nebraska
Property damage liability insurance: This coverage helps cover damage costs to another individual's property, including cars, homes, and other structures by this coverage. Basic property damage liability requirements in Nebraska include $25,000 in liability coverage.
Bodily injury liability insurance: This covers costs associated with injuries or death to another motorist or pedestrian if it's an at-fault accident. Basic bodily injury liability requirements in Nebraska include $25,000 per person and $50,000 per accident.
Uninsured motorist coverage: This coverage helps cover medical costs if you're involved in a car accident, and the other driver is at-fault and doesn't have insurance. These liability limits in Nebraska include a $25,000 limit per person and $50,000 per accident.
Underinsured motorist coverage: This coverage helps cover medical expenses if you're involved in a car accident, and the other driver doesn't carry adequate car insurance coverage. Coverage limits in Nebraska include a $25,000 limit per person and $50,000 per accident.
Personal injury protection (PIP) coverage: This coverage helps cover medical bills or funeral costs if you or your passengers are injured or die in a car accident. There are no required limits in Nebraska, so this is optional coverage.
Comprehensive coverage: This coverage covers repair or replacement costs if severe storms, theft, or vandalism damage your car. This is an optional coverage in Nebraska. However, most lenders require this insurance coverage if you finance or lease your vehicle.
Collision coverage: This coverage helps cover repair and replacement expenses if your car's been damaged in a car accident. This is an optional coverage in Nebraska, But like comprehensive coverage, most lenders require this coverage if you lease or finance your car.
FAQs
How long do you have to carry SR-22 insurance in Nebraska?
In Nebraska, SR-22 certificates must be on file for a minimum of three years from the date it becomes effective. You'll need to continue paying your monthly insurance premiums and ensure you don't let your coverage lapse, or you could create far more issues.
Do I need an SR-22 in Nebraska?
You'll need SR-22 coverage if Nebraska's department of motor vehicles informs you of the requirement due to your driving record. You may also be court-ordered directly by a judge to obtain an SR-22 certificate.
Does SR-22 insurance in Nebraska cover DUI accidents?
SR-22 insurance is not actual insurance coverage but a proof of financial responsibility certificate in the aftermath of an accident in which you were charged with a DUI, DWI, or other moving violations. The form indicates you are continually paying for the minimum required coverage you need in Nebraska.
What is the cost of SR-22 in Nebraska?
The average cost of SR-22s in Nebraska is around $835 annually. Drivers who aren't required to have an SR-22 form and can have a standard auto insurance policy pay only $459 per year on average.
Compare SR-22 insurance in Nebraska
Don't let the stress of needing SR-22 coverage bring you down. While the process seems overwhelming initially, it can easily be navigated with an excellent insurance agent by your side. Give our team a call if you need help with affordable SR-22 options in Nebraska. We can help review multiple insurers to be sure you get the best insurance rates. No time to call today? That's okay! Complete our online insurance quote form and get a quote in minutes!