UPDATED: JULY 06, 2023 | 3 MIN READ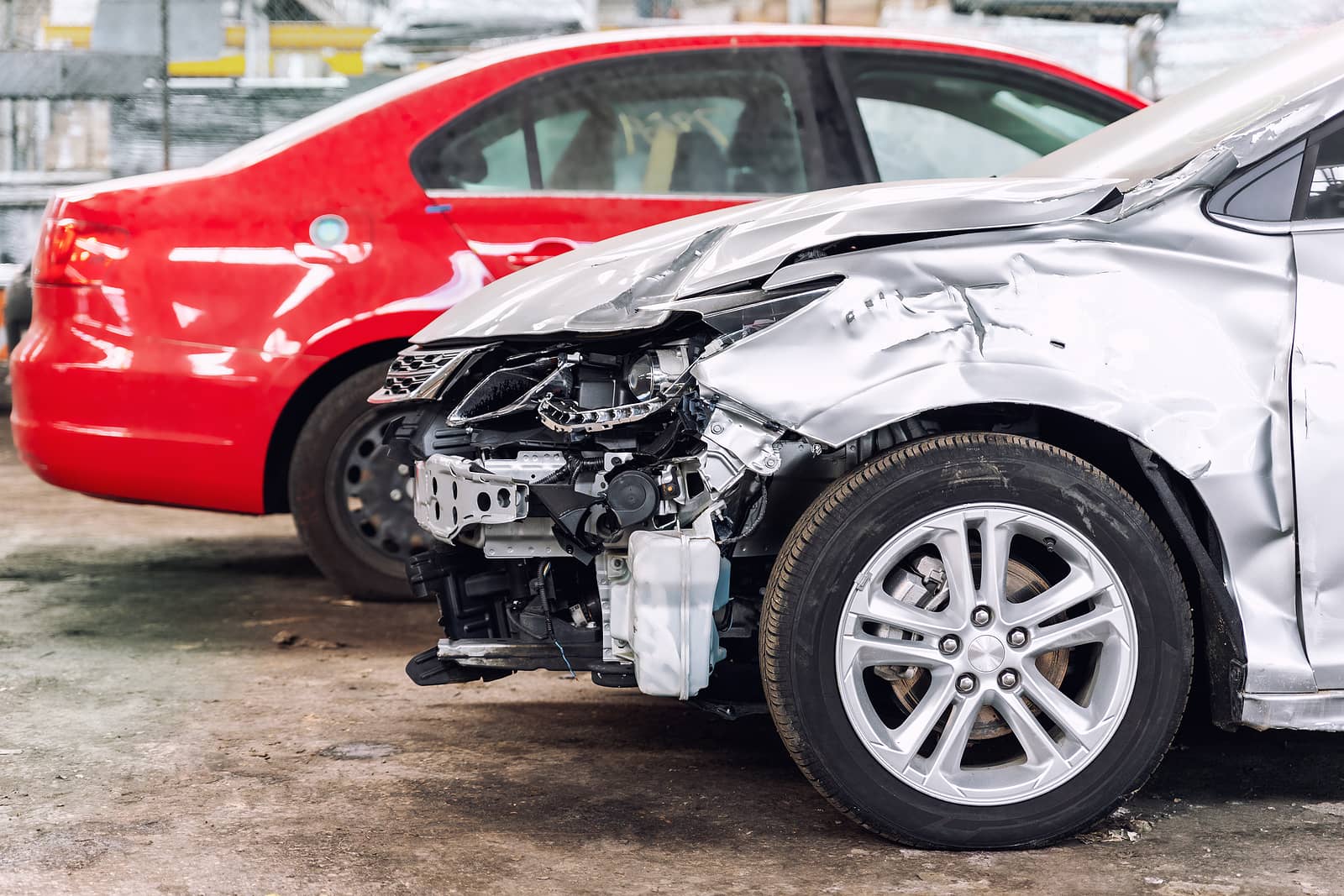 Personal injury protection auto insurance is known as "no-fault insurance." It pays for your medical bills and any rehabilitative costs that you or your passengers may have suffered in a car accident. PIP auto insurance can also extend to when you're a passenger injured in someone else's car.
PIP car insurance is different from bodily injury liability as liability insurance pays for the medical bills of drivers and passengers when you are at fault for the accident.
What is Personal Injury Protection?
Personal injury protection car insurance is more than just regular car insurance. It allows coverage for medical expenses and can sometimes cover work-loss coverage for you and your passengers. It can also protect you if you are hit by a car while walking or riding a bicycle.
How does PIP insurance work?
With Personal Injury Protection auto insurance, drivers are compensated by their carrier for rehabilitation costs, funeral costs, lost wages, and medical bills caused by a car accident. The coverage extends to both the driver and the passengers of the vehicle.
Do I have to carry personal injury protection insurance?
It depends on the state that you live in. PIP auto insurance is required in 12 states. Fortunately, it's easy to switch car insurance companies so you have the coverage you need.
What does my personal injury protection insurance cover?
PIP car insurance is there to protect you if you or your passengers are injured in a car accident. This coverage is available regardless of who is at fault. PIP auto insurance covers:
Medical expenses: hospital stays, ambulance services, dental care, X-rays, nursing, medication, rehabilitation, chiropractic services, and optical treatment.
Funeral expenses: funerals, burials, and creations.
Lost income: If you are your passengers are unable to work due to injuries; PIP car insurance will help recover the wages.
Survivor's loss: Loss of income and replacement services are paid to the widow and surviving dependents.
Childcare expenses: Injuries that prevent caring for your children, PIP car insurance will cover daycare or babysitter expenses.
Household services: PIP will cover house cleaning expenses if you are unable to due to injury.
How Much PIP Coverage Do I Need?
Depending on your state, you can sometimes customize your PIP deductibles and limits.
Start by determining the coverage you already have. Some of these things might already be covered if you have health insurance. This will help you to decide how much coverage you need. Depending on the state, you might be able to choose:
Individuals covered by PIP car insurance
Limit of coverage
Deductible amount
Priority of coverage with health coverage
What are the personal injury protection insurance requirements for my state?
Twelve states require personal injury protection car insurance: Delaware, Florida, Hawaii, Kansas, Massachusetts, Michigan, Minnesota, New Jersey, New York, North Dakota, Oregon, Pennsylvania, and Utah.
An additional seven states and the District of Columbia offer PIP as an add-on coverage. It's optional in Arkansas, Texas, Virginia, Maryland, Kentucky, South Dakota, and Washington.
Each state has different minimum PIP requirements. Of course, the more coverage you have, the higher your premium. The table below shows the minimum coverage amounts by state.
State
Minimum PIP Coverage Required
Delaware
$15,000
Florida
$10,000
Hawaii
$10,000
Kansas
$4,500
Massachusetts
$8,000
Michigan
Varies
Minnesota
$40,000
New Jersey
$15,000
New York
$50,000
North Dakota
$30,000
Oregon
$15,000
Utah
$3,000
Do I still need PIP insurance if I have health insurance?
If you happen to live in one of the 12 states requiring it, you must have PIP auto insurance. However, even with health insurance, many cheap PIP insurance options will give you many benefits that health insurance won't, such as funeral costs or lost wages.
Some states, such as Michigan and New Jersey, have provisions that allow for your PIP coverage to work with your health insurance policy.
How Much Does PIP Insurance Cost?
On average, PIP insurance costs between $50 and $200 every six months. The coverage cost varies depending on your driving record, your state, your vehicle, your age, and how much coverage you need.
Finding cheap PIP car insurance
The best way to find cheap car insurance is to shop around. Not all insurers are created equal, and you might find a better deal with a new insurer. In addition, many things can affect your car insurance costs, such as driving record, claims history, credit history, state, and age.
FAQs
Is PIP the same as bodily injury?
The difference between PIP car insurance and bodily injury is PIP provides coverage for you and your passengers while bodily injury pays for any injuries to other people involved in an accident if you're at fault.
Do I need PIP insurance if I have Medicare?
If you are in one of the 12 states that require it, then you do.
What's the difference between PIP and PDL coverage?
PIP covers your expenses if you are injured in a car accident regardless of if you are at fault. Property Damage Liability (PDL) pays for the damage to other's people's property.
Do I need PIP in Texas?
It is mandatory in Texas, but drivers can opt out of the insurance. It is automatically offered as part of your liability insurance.
What are the PIP requirements in Florida?
Florida requires drivers to have Personal Injury Protection car insurance.
Finding Insurance With Personal Injury Protection Coverage
If personal injury protection coverage is mandatory in your state, you need to find a policy that includes it. Fortunately, that's easy to do. Get a few auto insurance quotes today to find the best coverage at the lowest price.