UPDATED: MARCH 14, 2023 | 3 MIN READ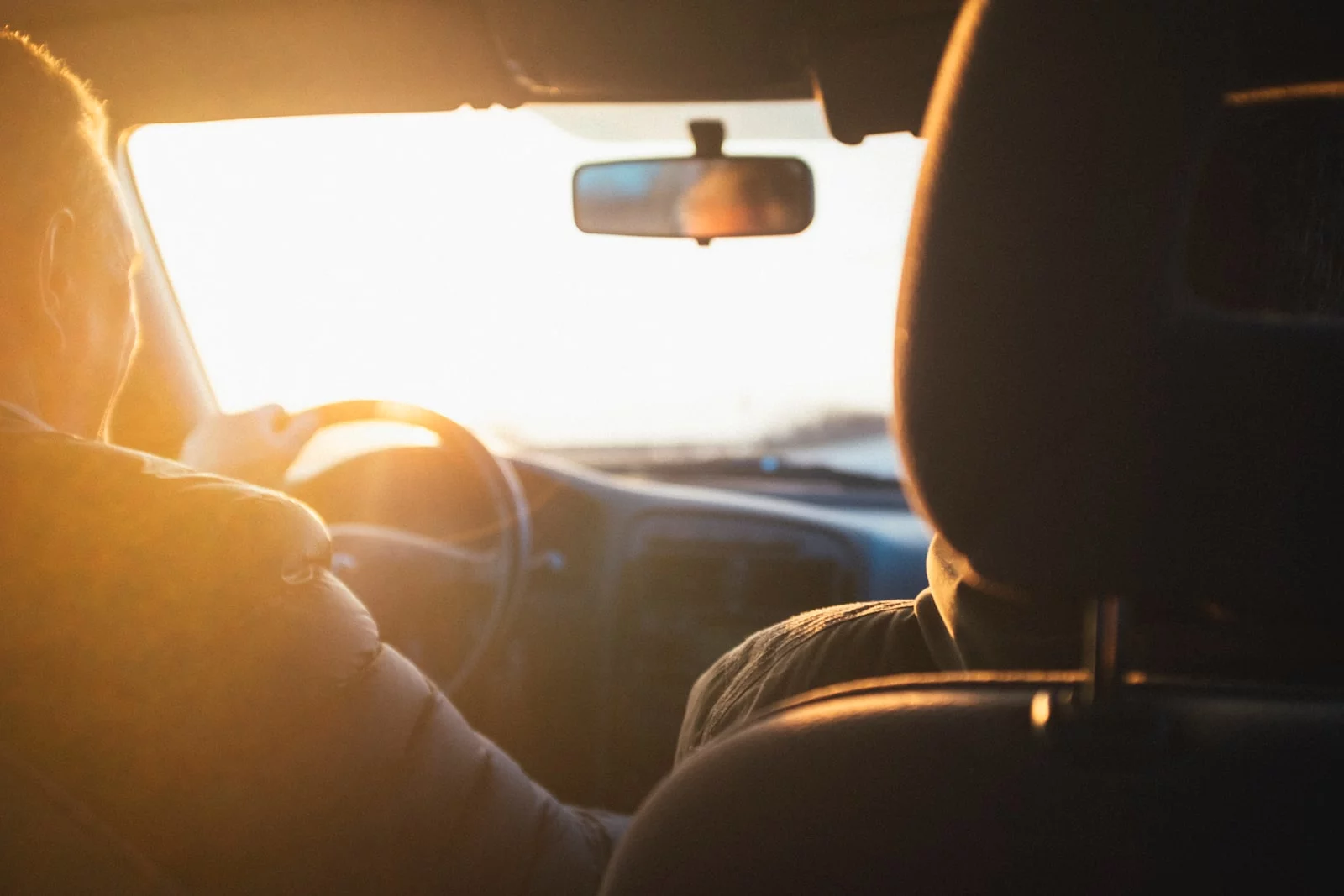 You're legally required to have car insurance in Rhode Island. There are significant consequences if you're caught driving uninsured. It's important to understand car insurance laws in Rhode Island if you plan to live there.
Penalties for driving without insurance in Rhode Island
Depending on what state you live in, there are certain penalties you face when driving without insurance. In Rhode Island, that includes suspension of license and registration and fines. You avoid this by meeting the minimum requirement for auto insurance.
Rhode Island requires drivers to have at least $25,000 in bodily injury liability coverage, up to $50,000 per accident, and $25,000 in liability coverage for property damage of liability coverage.
| Type of Offense | License and/or Registration Suspended? | Jail Time | SR-22 Requirements | Maximum Fines |
| --- | --- | --- | --- | --- |
| No Proof of Insurance (Can Prove Coverage) | No | No | No | Dismissed with proof |
| 1st Offense With No Coverage | Yes, both | No | Yes | $100 – $500 |
| Repeat Offense (No Coverage) | Yes, both | No | Yes | $500 |
License and/or registration suspensions for the type of offense
If it's your first-time offense, you likely won't face major consequences if you provide proof that you have insurance. Repeat offenses earn you a license and registration suspension, and you must get SR-22 insurance.
Jail time for each type of offense
In the state of Rhode Island, there is no jail time, regardless of how many times you get caught driving without a license. However, your license is suspended, and if you're caught driving without a license, you might end up with jail time.
SR-22 requirements
You don't require an SR-22 certificate if it's your first offense. If it's a repeated offense, you're required to get SR-22 insurance as you're considered a high-risk driver. Your insurance provider must file an SR-22 with the Rhode Island DMV. 
Fines and fees for each type of offense
If you have coverage but aren't able to show proof of coverage, you'll get a fine. That fine is dismissed once you're able to prove coverage through your Rhode Island car insurance company. If it's a repeat offense, you'll likely pay fines between $100-$500.
Appealing fines
You have the right to appeal any traffic violation through the Traffic Tribunal or Municipal Court to the Appeals Panel of the Traffic Tribunal. You must appeal it within ten days of the judgment.
Rhode Island auto insurance minimum requirements for insurance
Rhode Island drivers must carry at least 25/50/25 personal liability insurance, including bodily injury liability coverage and property damage coverage. If you're responsible for an accident, your coverage pays the other driver's medical expenses up to your insurance policy limit. The following is the breakdown of the minimum amount of coverage:
$25,000 bodily injury liability coverage per person
$50,000 bodily injury liability coverage per accident
$25,000 in property damage coverage per accident
When you contact an insurance company for a minimum coverage policy in Rhode Island, they're going to offer you uninsured/underinsured coverage. You're allowed to decline as long as you have the minimum requirements.
Avoiding license suspension after an accident
If you're in a car accident in Rhode Island without insurance, some penalties apply, regardless of fault. Driving uninsured makes getting help for the damages challenging if you're not at fault.
There are life-changing consequences if you're the one at fault. The financial responsibility of having to pay for damages out-of-pocket is devasting.
Scenarios when you can still get insurance in Rhode Island
You don't need a perfect driving record to get car insurance in Rhode Island. It's harder to obtain cheap car insurance with violations on your record, but it's still possible. Below are scenarios in which you're still able to get insurance.
Uninsured
If you have a record of driving uninsured, you'll be considered high-risk by insurers. You're still able to get insurance, but you're likely to pay about 11% more than the average premium in Rhode Island.
Insurance providers such as State Farm, Nationwide, USAA, and GEICO have the lowest rates for drivers in Rhode Island.
High-Risk
If traditional insurance companies have denied you coverage due to being a high-risk driver, you might qualify for Rhode Island's assigned risk program.
Either way, you're going to pay more for your insurance premium. On average, a driver with multiple speeding tickets pays 28% more on auto insurance premiums.
FAQs
What happens if you provide false insurance information?
Driving without insurance is already illegal, so providing false insurance information only gets you in more trouble. If you provide fake proof of insurance, you face serious legal consequences. In Rhode Island, you face hefty fines, license suspension, and even jail time.
How much is car insurance in Rhode Island?
​​The average cost of Rhode Island auto insurance is $749 yearly for minimum coverage and $2,018 yearly for full coverage. On average, car insurance in the state of Rhode Island is more expensive than in most states.
What is the best car insurance company in Rhode Island?
There are a few options for car insurance in Rhode Island, and the best insurance company is based on what the driver needs. Some of Rhode Island's best car insurance companies are Travelers, GEICO, USAA, and Amica. It's always best to shop around to get the best auto insurance quote.
What's the difference between SR-22 and regular insurance?
The difference between standard car insurance and SR-22 insurance is that SR-22 is for high-risk drivers with violations on their records. Regular insurance is for anyone that drives a car. SR-22 insurance is more expensive due to the violations that require it.
Can you get away with being an uninsured motorist?
It's illegal to drive in Rhode Island without a license. There are consequences to driving without a license, such as a license suspension, hefty fines, and jail time. Your DMV eventually discovers that you've been operating a motor vehicle without a license.
How to get Rhode Island insurance after you've been caught driving without it
Purchasing Rhode Island car insurance through a reputable auto insurance carrier isn't impossible, even if you're caught without a license. Ensuring you have the minimum coverage, such as bodily injury liability coverage and property damage, is important.
If you're ready to find car insurance in Rhode Island, compare rates by calling different insurance companies. We have a helpful tool to find the best car insurance.