UPDATED: SEPTEMBER 05, 2023 | 1 MIN READ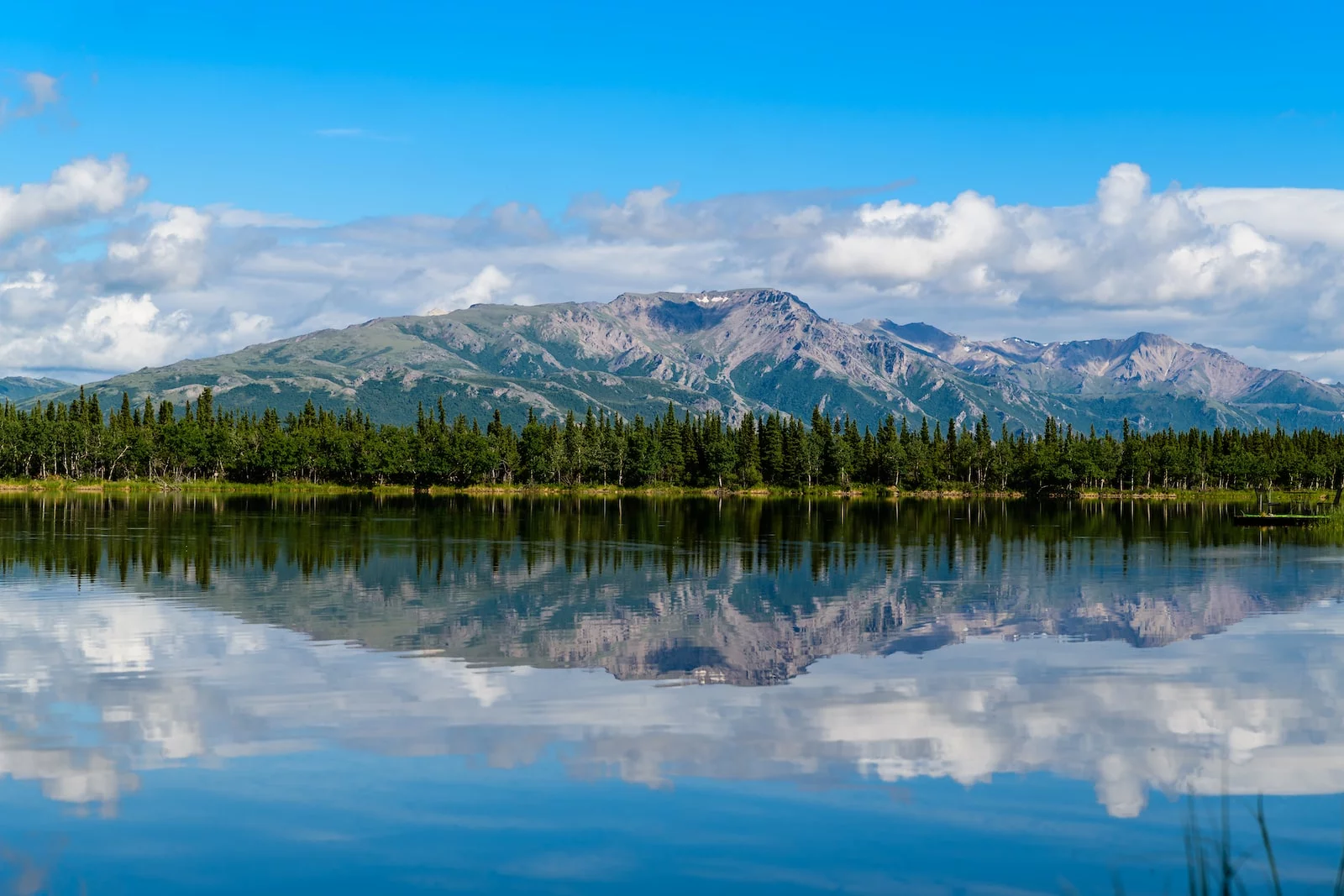 ​​Alaska health insurance is expensive as it has the nation's highest growth per-person health care spending from 2010-2014. Health insurance in Alaska comes from many sources, some federal and some not. There are a few different options for insurance in Alaska, and below, we look at them.
Open enrollment for health insurance in Alaska
The annual open enrollment for health insurance occurs between November 1 and January 15.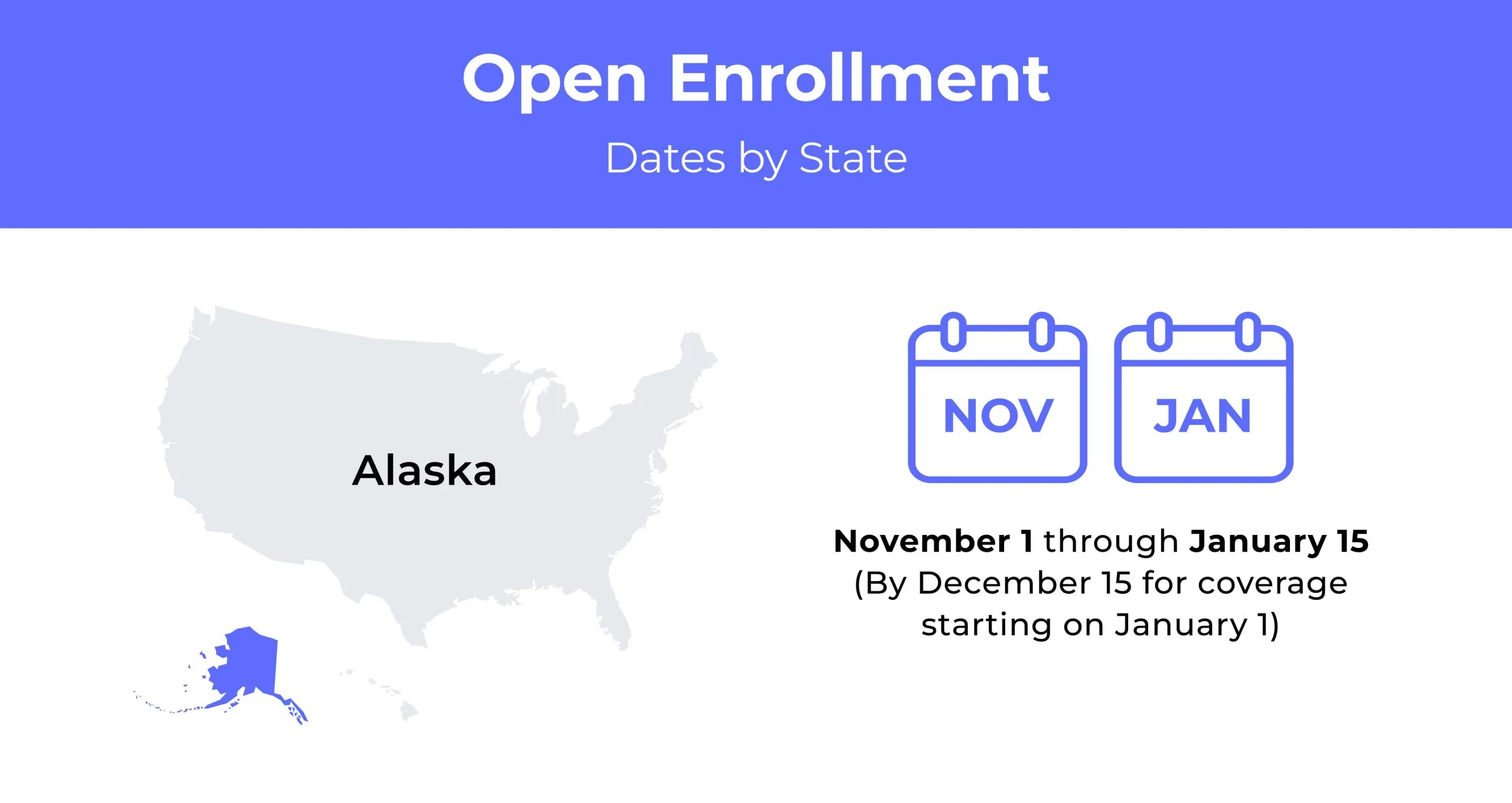 Alaska health insurance demographics
A few things come into play to determine your health insurance. Demographics tell your insurer where you live and whether you qualify for specific healthcare options.
Average household income: The average household income is $77,790.
Median age range: The median age range in Alaska is 32.4.
Education: Only 30% of residents over 25 have a bachelor's degree or higher.
What type of Marketplace does Alaska have?
​​The Alaska health insurance Marketplace is federally run and is an excellent option for private plans if you don't qualify for Medicare or Medicaid. The cost in Alaska varies, but there are options for low premiums and out-of-pocket costs, depending on what works better for you.
How many people are insured through the Marketplace?
There are currently 737,000 residents in Alaska. In 2018, 18,313 Alaskans enrolled in an Affordable Care Act plan.
Did Alaska implement the ACA's Medicaid expansion?
The Alaska expansion under the Affordable Care Act made Medicaid eligibility available as of 2015. Since then, enrollment in Medicaid has grown to 68,384.
When can you purchase ACA insurance in Alaska?
There are two main carriers within the Alaska health insurance exchange. A qualifying event is required to make changes or enroll outside the Open Enrollment Period.
Types of ACA plans In Alaska
There are our types of Affordable Care Act (ACA) plans:
EPO: Exclusive Provider Organization Plans
PPO: Preferred Provider Organization Plans
POS: Point-Of-Service Plans
HMO: Health Maintenance Organization Plans
What carriers offer ACA health insurance in Alaska?
Two carriers offer exchange plans for Alaska health insurance:
Moda
Premera Blue Cross Blue Shield
Moda entered the exchange in 2020 in Alaska and expanded its coverage to include Fairbanks North Star Borough, Prince of Wales Hyder County, and Ketchikan Gateway County.
How much does health insurance cost in Alaska?
Health insurance in Alaska is expensive. The only way is to opt for a higher out-of-pocket plan for a lower premium. You will likely have a higher premium with a plan with low out-of-pocket costs.
Cheapest health insurance by metal tier In Alaska
Your individual health plan costs depend on the type of plan you choose. The more coverage you get, the higher the cost.
| Metal Tier | Monthly Premium | Deductible | Maximum Out-of-Pocket |
| --- | --- | --- | --- |
| Bronze Expanded | $420 | $6,500 | $8,000 |
| Silver | $653 | $4,500 | $7,350 |
| Gold | $600 | $1,500 | $6,000 |
Cheapest health insurance by county
Cost can also vary from county to county. People in Juneau expect to pay more than Anchorage, Fairbanks, Kenai Peninsula, or the Matanuska-Sustina area for individual health insurance and family plans.
| County Name | Individual, Age 40 | Couple, Age 40 | Couple, Age 40 & Child |
| --- | --- | --- | --- |
| Anchorage | $660 | $1,310 | $1,700 |
| Fairbanks North Star | $660 | $1,310 | $1,700 |
| Juneau | $720 | $1,440 | $1,870 |
| Kenai Peninsula | $660 | $1,310 | $1,700 |
| Matanuska-Sustina | $660 | $1,310 | $1,700 |
For those aging off their parent's health insurance plan, check out our article on student health insurance in Alaska.
Are subsidies available in Alaska?
Residents in Alaska might qualify for subsidies through Alaska's Health Insurance Marketplace. It's run through the federal government, and you apply through healthcare.gov.
Can you purchase off-exchange insurance coverage in Alaska?
Yes. Purchasing health insurance in Alaska is possible outside of the Marketplace. Contact an agent to determine what plans are available to you.
Can you purchase short-term health insurance in Alaska?
Short-term Alaska health insurance is great if you only need insurance short-term. You apply for it anytime, and the plans range from three months to 364 days.
Health insurance options for low-income people in Alaska
There are great Alaska health insurance plan types for low-income people. Both Medicare and Medicaid are excellent options for getting the coverage you need.
What Medicare options are available in Alaska?
Medicare is for people 65 and above. You might also qualify if you're disabled or have an illness. Medicare does require you to pay for some of the coverage, but it still is cheaper than a private plan.
Medicare Supplement plans are available in Alaska to help offset some of your medical expenses. You can also get Medicare Part D, which covers prescription drugs.
Medicaid In Alaska
Medicaid is the cheapest option available for health insurance in Alaska. You will automatically qualify for the program if your income falls below 138% of the federal poverty line.
Cheapest health insurance plans in Alaska
There are a few great options available for cheap insurance in Alaska. Whether you are looking for HSA options, low out-of-pocket expenses, or low premiums, we have some excellent choices.
Cheapest health plan in Alaska with low out-of-pocket maximums
Insurance plans in Alaska with low out-of-pocket costs are for people with above-average expenses. It saves you more money in the long run. If you have low out-of-pocket expenses, your insurance provider begins covering your costs sooner. Low out-of-pocket expenses, on average, are no more than $4,250.
Cheapest health plan in Alaska with high out-of-pocket maximums
If you don't have a lot of medical expenses, you might opt for a high out-of-pocket plan to lower your premiums. That way, you only pay more if there is a medical emergency. For someone young and in good health, this is the most cost-effective way to have insurance in Alaska. High out-of-pocket plans have an $8,250 threshold.
Cheapest health plan in Alaska with an HSA option
A Health Savings Account (HSA) is for people who don't visit the doctor regularly because they only come with a high-deductible health plan.
They are cheaper than regular plans, and you can use them as a pre-tax contribution, becoming a future nest egg. They cost, on average, $441 per month for a 40-year-old.
Cheapest HMO/PPO/POS health plans in Alaska
In Alaska, all plans on the exchange are PPO (preferred provider organization plans). Alaska's cheapest PPO Silver plan is the Premera Blue Cross Preferred Silver 3000 HSA by Premera Blue Cross Blue Shield of Alaska. The cost averages about $675 a month.
FAQs
Is healthcare free in Alaska?
Medicaid in Alaska covers low-income pregnant women, families, children, and adults without dependent children between 19 and 64.
How expensive is healthcare in Alaska?
Alaska has the highest spending on private health insurance per enrollee, on average, $5,958. It's 31% above the national average.
Does Alaska have health insurance?
On average, residents of Alaska pay $280 per person for medical individual health insurance. Premiums are lower if you're in good health, and different plans vary in cost.
How do Alaskans get health insurance?
Residents of Alaska are required to have health insurance by the federal Affordable Care Act. Residents can purchase from private insurance carriers through the federal exchange.
Who qualifies for Medicaid in Alaska?
Low-income residents qualify for Medicaid if their income falls below 138% of the federal poverty line.
How to find cheap health insurance in Alaska
The best way to purchase affordable individual and family health insurance in Alaska is to compare plans from several companies. Use our online quoting tool to get the quotes you need to find the best rates.