UPDATED: APRIL 27, 2023 | 2 MIN READ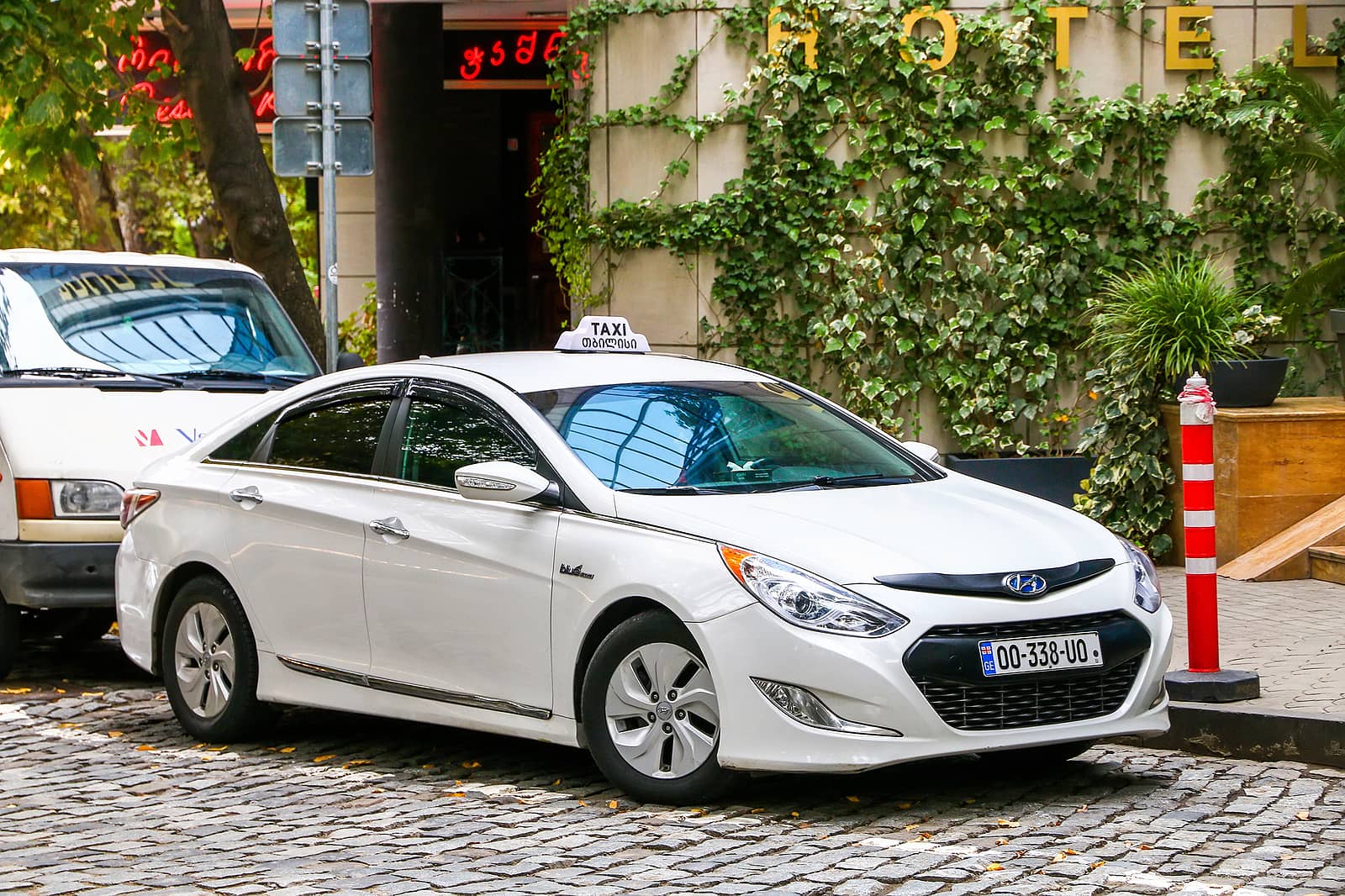 If you want a car that's easy to get in and out of, SUVs are some of the most accessible vehicles on the market. They are also great for disabled people because they are higher off the ground and allow them to enter the vehicle. Cars are also popular because they provide great access for exiting and entering. Let's look at the five easiest cars to get in and out of.
5 Cars That Are Easy to Get In and Out of
Deciding on a car can be stressful, but we've done all the work for you. We've made a list of the best cars that are easy to get in and out of to aid your shopping journey. These are the top 5 vehicles that are easily accessible.
Hyundai Sonata
The Hyundai Sonata is considered one of the best mid-size cars because its roomy interior makes it easy to get in and out of. In addition, the seating is comfortable and easy to access. Though the cargo area is the best in the class, it has a small opening.
Subaru Forester
An SUV was voted the best compact vehicle, which is great for those who want extra space or offroading. It's an easy car to get in and out of, but it isn't too high or too big. In addition, it comes with car safety features such as a rearview camera, pre-collision braking, and blind spot detection.
Volkswagen Passat
If you are looking for something for the family, a car that's easy to get in and out of, then the Volkswagen Passat is the best. It's a larger model that's very comfortable. The passengers have a taller backseat and an infotainment system. The vehicle's front and rear are roomy, and the handling is quite good.
Jeep Renegade
Some people prefer the feel of sports utility vehicles because they are safer and add the option to do offroad sports. A backup camera and lumbar support give you a more comfortable ride. It's an affordable model for people who like sporty Jeeps, allowing accessibility features for people with disabilities.
Kia Soul
The Kia Soul is perfect for a sportier look in a compact car that's easy to get in and out of. The doors are large, making it easy to get in, and they have 52 inches of interior height. Drivers are provided with lower ground clearance. The vehicle has plenty of space to store equipment or even a wheelchair.
Car Safety Features
Car safety features, including the electronic system and physical components, are very important when choosing a vehicle. These car safety features help you avoid accidents, be a better driver, inform drivers of your actions, and get help on the road. Let's look at some of the best car safety features available.
Automatic Emergency Braking (AEB)
Car accidents could be a thing of the past with this great car safety feature. Of course, automatic emergency braking is the best thing to help you prevent a crash; it's a car safety feature that no one should be without.
With AEB, "brakes are automatically applied to prevent a collision or reduce collision speed when the system detects an imminent collision with a vehicle directly in front."
Also, many insurance companies have discounts for cars with ABS systems. In most cases, these discounts only apply to the policy's comprehensive coverage.
Lane Assist
A great car safety feature is lane assist technology. It's not self-driving, but it's pretty darn close. Lane assist prevents you from veering into another lane, especially at night when it can be hard to see. If you end up in another lane, the technology gently bounces the car back into your lane unless you have the turn signal on.
Panoramic Camera Rearview Mirror
One of the most dangerous situations is a car full of kids. The noise and the distractions cause accidents if you're not careful. Also, visibility is difficult if four children are piled in the back seat.
The panoramic HD camera rearview is a great car safety feature; you don't want to live without it. It provides a clear panoramic view from the back of the car to the mirror, so you know what's happening around you.
FAQs
What's the easiest vehicle to get in and out of?
The Chrysler 300 is one of the most accessible cars to get in and out of because of its size and design. The vehicle's downside is that it lacks head space for passengers.
What's the easiest SUV to get in and out of?
The Subaru Forester is the easiest SUV to get in and out of. The Lexus RX and the Toyota Rav 4 are great options for excellent driving experiences.
What's the safest SUV for seniors?
Even for senior drivers, the Subaru Forester is the best SUV to get in and out of. The SUV meets the Top Safety Pick Plus standards from the Insurance Institute for Highway Safety. The Mazda CX-5 and Mazda CX-3 are also great options.
What's the most comfortable car for seniors?
The Citroen C4 Cactus has maximum comfort for seniors, and the distinctive rubber patches on the doors help stop parking dents. Even on rough roads, seniors will have a comfortable ride, and the seats are rated as the best car seats for back issues. In addition, upright driving and light steering gives you the perfect driving experience.
What's the best car for a disabled person?
The Volkswagen Passat is a great option for disabled people as there are many front and back rooms, so it's a car that's easy to get in and out of.
The Bottom Line On Cars That Are Easy To Get In and Out Of
Feeling safe and comfortable is important for any driver, and you want to ensure you have great car safety features. The list of easy cars to get in and out of will help you on your purchasing journey. Having the best car safety features won't lower your insurance, so finding the best car insurance will help you get started.