UPDATED: APRIL 27, 2023 | 2 MIN READ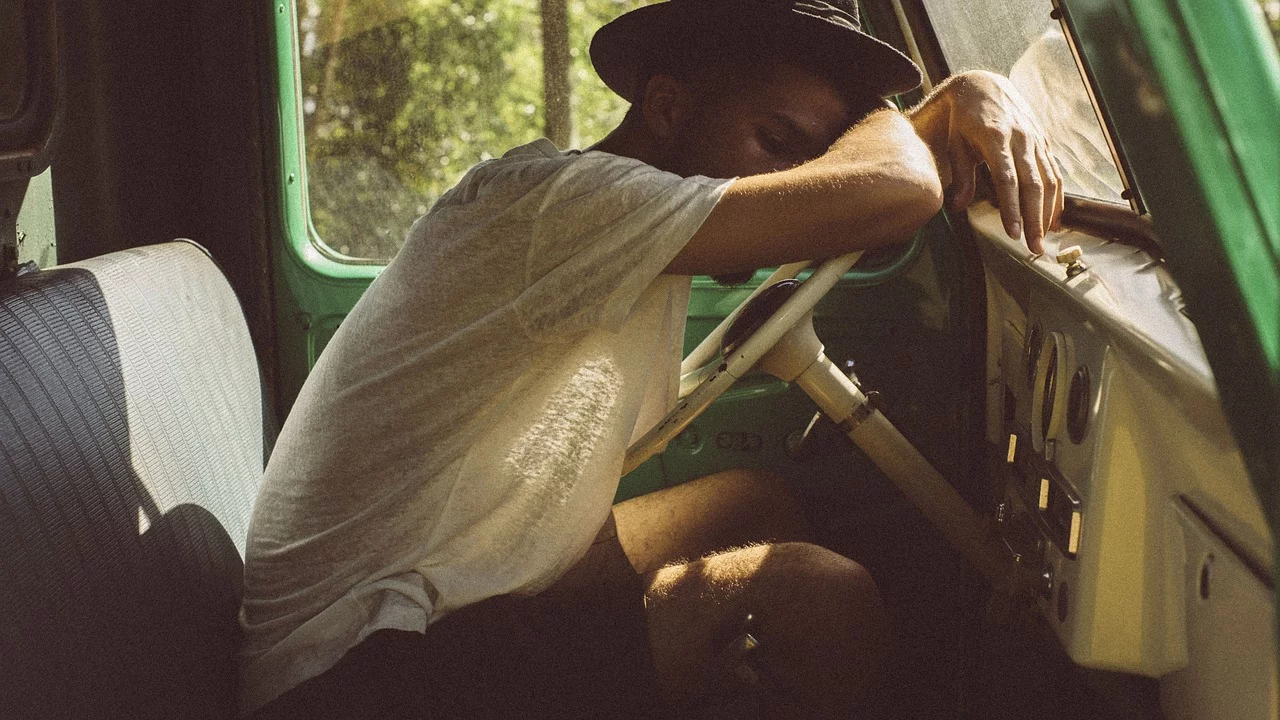 Drowsy driving is a surprisingly common and dangerous cause of motor vehicle accidents, both fatal and non-fatal. Drivers may feel extreme fatigue because of insufficient sleep, work, or health problems. You may be surprised that drowsy driving happens far more than you're probably aware of. Below we'll look at some startling statistics regarding drowsy driving, how it happens, and what it can mean for your insurance coverage.
Drowsy Driving Defined
Drowsy driving is driving that occurs while the driver is tired. Driving while fatigued can cause serious accidents, even accidents that can result in death. There are several different reasons why someone may drive while drowsy.
Some of those reasons may include the following contributing factors:
Late night shifts
Parents of young children
Financial and job stressors
Sleep disorders
Certain medications
Some of the most severe effects of driving while drowsy include the following:
Delayed Reactions
When driving while drowsy, your reaction times can be delayed. This can prevent you from making quick reactions to avoid accidents.
Having a hard time focusing – When you're tired, you naturally lose focus. This makes driving while sleepy very dangerous.
The Inability to Properly Judge while Driving
When your brain is tired, you'll naturally begin to lack judgment. When you start making poor judgment calls, you'll find that your decision-making is affected. You may misjudge traffic signs, lights, speed limits, and distance.
Falling Asleep at the Wheel
If you fall asleep behind the wheel, there's no doubt that you're dealing with the worst effect of drowsy driving. This can cause an accident with another vehicle, or you could drive off the road and hit several objects.
According to the CDC, lack of sleep can have the same effects as having a blood alcohol concentration (BAC) and leads to significant impairment. If you're up for more than 18 hours straight, it's similar to a BAC level of 0.05%.
If you're up for more than 24 hours in a row, it's like having a BAC of 0.10%, above the legal BAC level (0.08%) within all states in the United States. So essentially, driving while drowsy is eerily similar to drunk driving. Studies also find that teens and those in their early 20s are more susceptible to driving tired. Males are more likely to be involved in drowsy driving accidents.
Drowsy driving statistics
Driving while drowsy can have a significant impact on you, as well as other drivers on the road. Below we'll look at drowsy driving statistics within the United States.
1 out of 25 drivers on the road is a drowsy driver.
A driver's risk of a car accident is 11.5 times higher if they've only gotten 4 hours of sleep.
More than 35% of adult drivers don't get a minimum of 7 hours of sleep each night.
More than 70% of fatal car accidents involve a male driver.
Being deprived of sleep, only mildly, is equivalent to a 0.1% BAC level.
Signs That You May be Driving While Drowsy
When you're tired, it becomes hard to focus. You want to be aware of your surroundings and potential signs of getting too exhausted. Some of those signs include the following:
Constant yawning
Feeling it necessary to roll down your windows to stay alert
Endless blinking
Missing exits or turns
Weaving within traffic
Drowsy Driving and Your Insurance
Just because you fall asleep behind the wheel doesn't mean you've necessarily committed a violation. In most cases, drivers who fall asleep behind the wheel receive a traffic ticket rather than a criminal charge. However, receiving a traffic ticket can impact your insurance rates, primarily if the ticket is categorized as a reckless driving incident.
The average motorist with a reckless driving mark on their record can see insurance rates increase by more than $500 on a six-month insurance policy. Reckless driving accounts for the fifth most expensive ticket charge affecting car insurance rates.
This is why ensuring that you get adequate sleep every night is essential. Not only can driving while drowsy be a crash risk, but it can also be costly.
Stay Awake While You Drive
Staying awake while driving may not seem like the easiest thing to do at the moment, but there are some steps you can take to help you stay awake.
Always take your time to get to your destination
Try to avoid rushing
Get a good night's sleep
Try drinking caffeinated beverages
Eat healthy foods before you need to drive
Make sure to drive during hours when you're usually awake
Try to take a short 20-minute nap, if necessary, before driving
A quick snack may work as a pick-me-up while on the road
FAQs
What is the percentage of drowsy drivers?
Drowsy drivers make up many drivers on the road, surprisingly. More than 40% of adult drivers admit to falling asleep while driving.
How many accidents per year are caused by drowsy driving?
Per the National Highway Traffic Safety Administration (NHTSA), nearly 100,000 accidents are caused yearly by drowsy driving. And of those 100,000 motor vehicle crashes, about 800 fatalities and more than 50,000 injuries occur.
What age group is most likely to drive drowsy?
Young adults between 18 – 24 are the most likely to drive while tired. This can be attributed to lack of sleep, job and school stress, and an active social schedule.
What percent of car accidents are caused by sleep deprivation?
Sleep deprivation accounts for a significant amount of car accidents throughout the country each year. More than 7 percent of all car crashes are related to drowsy driving.
What percentage of all car accidents are caused by drowsy drivers?
A whopping 2.4 percent of fatal crashes are related to drowsy driving. And an overall percentage of more than 7 percent of car accidents are because of drowsy driving.
What percentage of drowsy drivers are men?
More than 32 percent of drowsy drivers are adult men behind the wheel. Adult women account for more than 22 percent of tired drivers.
What is the average time for a drowsy driver to fall asleep?
The average time for drowsy drivers to fall asleep is when people experience a drop in the circadian rhythm. This is usually in the late afternoons or between midnight – 6 AM.
Protect Yourself from Drowsy Driving Accidents with High-Quality Car Insurance
Driving while drowsy can quickly sneak up on you. Protect yourself against these drowsy-driving crashes by taking proper precautions. Recognize when you're getting too tired to drive and ensure you get enough sleep.
Our dedicated team helps you with affordable insurance rates and the most comprehensive all-inclusive insurance out there. Call our team today, or complete our online quote form to compare rates from the top carriers in your area.