UPDATED: JUNE 14, 2023 | 3 MIN READ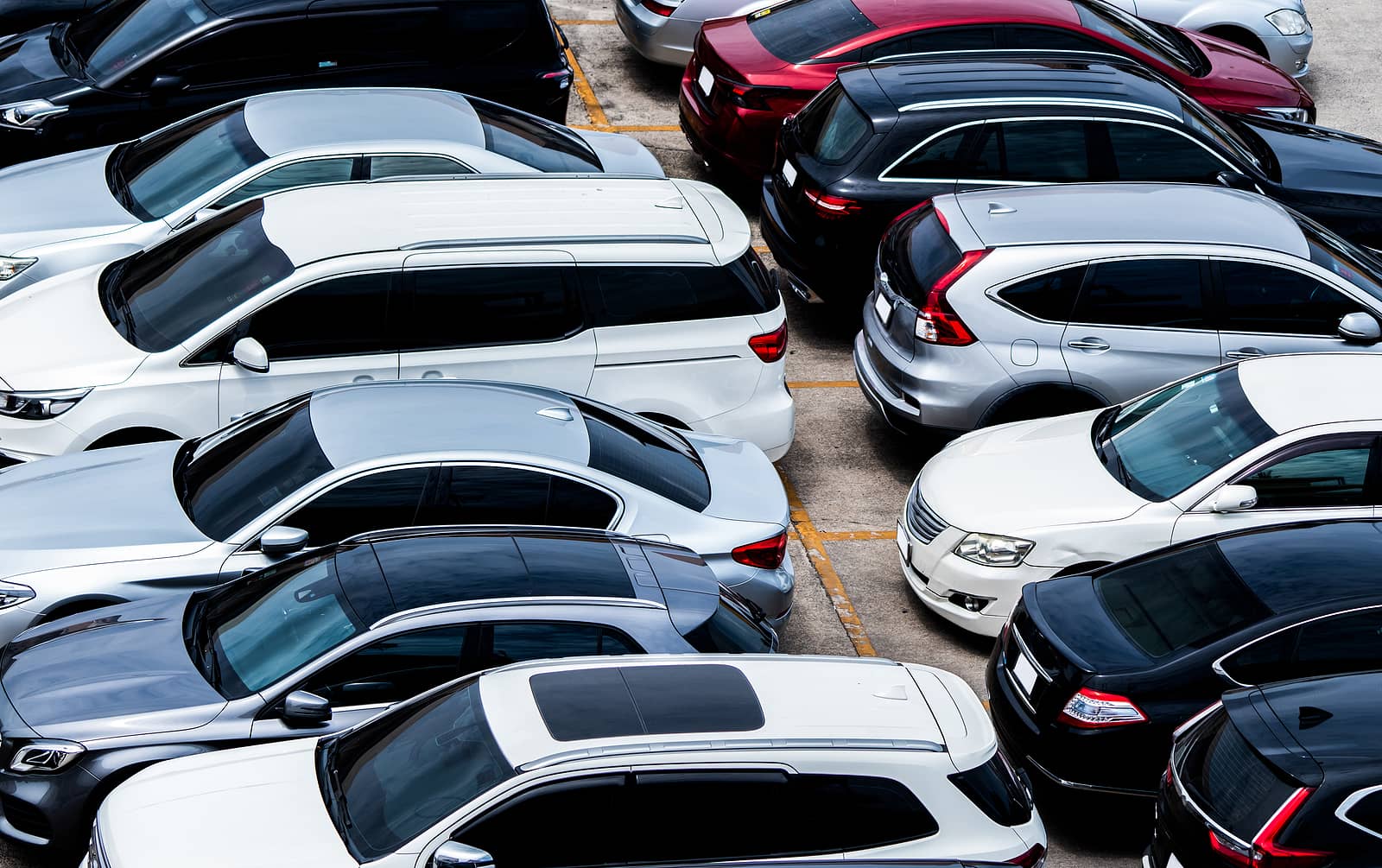 Many things impact your car insurance rates, such as how long you've had your license, your age, and even your gender. But did you know that the age of your vehicle can affect your car insurance rates too?
When does a new car cost more to insure?
A new car can cost more to insure because it may have a higher market value than older cars. The insurance companies must consider how much they'll have to pay if you get into an accident and total your vehicle.
New cars also tend to have more high-tech equipment, raising insurance costs. This equipment, such as smart keys and tracking devices, can cost a lot to repair if needed.
Also, when you purchase a new car, you're eligible to add gap insurance to your policy. This increases your car insurance rates, but it covers the difference between the amount you paid for the car and its actual cash value – this is great, considering cars depreciate as soon as you drive them off the lot.
When does a new car cost less to insure?
Sometimes, new cars can get you a discount on your insurance rates. Newer cars may have additional safety features that can help to prevent the driver from being in an accident. Insurers sometimes offer a 'new car' discount, so if you've just bought a new car, ask if you're eligible.
How does an older vehicle affect car insurance rates?
If an older car is all your budget can afford, there are some things you should avoid when choosing one and some things to note.
When does an old car cost more to insure?
Older cars, such as classic cars, typically cost more to insure as they can be more expensive to replace. Some parts can be more difficult to find, which drives up the cost of repairing or replacing the car.
Cars more likely to be stolen tend to be older, with fewer safety features. For example, in 2020, the top most commonly stolen car was 14 years old, according to the National Insurance Crime Bureau.
Top 10 Stolen Vehicles in 2020
#
Vehicle Make & Model
Thefts
Increase from 2019
Most Common Model Year Stolen
1
Ford Full Size Pick-up
44,014
13.00%
2006
2
Chevrolet Full Size Pick-up
40,968
25.70%
2004
3
Honda Civic
34,144
2.80%
2000
4
Honda Accord
30,814
0.20%
1997
5
Toyota Camry
16,915
8.00%
2019
6
Nissan Altima
14,668
9.80%
2020
7
GMC Full Size Pick-up
13,016
16.60%
2005
8
Toyota Corolla
12,515
3.10%
2020
9
Honda CR-V
12,309
21.90%
2000
10
Dodge Full Size Pick-up
11,991
6.20%
2001
When does an old car cost less to insure?
Because both new and older cars can cost you more to insure, you may wonder where the sweet spot is. Which car can cost you less?
A 5-year-old car typically costs around 27% less than a brand new of the same car. Your car insurance rates will also be significantly cheaper if you drive an older car with low value only to carry liability coverage.
What other factors will impact your car insurance rates?
As well as the age of your car, many other things influence the rates insurance companies offer.
Reasons your car may impact your insurance.
Your car's safety features, such as airbags or anti-lock brakes, can reduce your premium. Speak to your insurance company if your car has any additional safety features, as they may be willing to knock a few dollars off your policy cost.
Modifications to your car may increase the premium, cosmetic, or functional, such as those for disabled drivers. While insurance companies are not allowed to refuse insurance based on disability, they typically look at all modifications through the same lens.
Another thing to consider is if your car was manufactured abroad. Parts needing replacing will need to be shipped over from abroad, and this can cause car insurance rates to increase.
Finally, the Insurance Information Institute warns that the more damage your car can cause, the higher the liability insurance may be. Insurance companies will determine their risk by looking at historical data from other drivers' accidents.
What modifications can impact my car insurance rates?
Most of the time, standard car insurance policies will not cover customizations or modifications to a car. Typically, insurers will pay for restorations to the car or for the car to be replaced on a like-for-like basis, but this assumes that the vehicle is 'factory standard.'
Modifications that may increase your car insurance rates include those involving:
Anti-roll or anti-sway bars
Carpeting or insulation
Changes to the body, engine, exhaust, or suspension
Custom grilles
Custom paint jobs
Custom wheels
Furniture
Stereo systems
Wi-fi
Whereas modifications that may decrease your car insurance rates include those involving improving the safety or security of the car, such as:
Accident sensors
Airbags
Anti-theft devices
Blindspot detectors
Rearview cameras
Seat belts
It's important to speak to your insurance company to let them know as soon as possible about any customizations you get done to your car to ensure your policy covers you fully.
Driver related considerations
Some drive-related considerations impact your car insurance rates.
These include:
Age
Gender
Marital status
Number of years driving
Previous claims
Credit score
You can also increase your deductible to lower your car insurance rates. This can lead to cheaper monthly payments but does mean that you'll be paying more out of pocket should you need to make a claim.
FAQs
Does the color of your car affect your insurance rate?
Typically, no. Having said that, if your car has a custom color, it could increase the premium slightly, as your insurers may consider this an extra modification to the car.
Does fancy vehicle tech impact your car insurance premium?
Insurance companies consider the cost of repairing and replacing a car that's damaged beyond repair. Therefore, a car with many bells and whistles will increase your premium, as the insurer will need to factor in the higher cost to them should you make a claim.
Do after-market vehicle modifications affect your car insurance rates?
After-market vehicle modifications often increase your car insurance rates. This is because it costs more to repair and replace after-market car parts.
The Bottom Line
There are many things to consider when buying a car, including the cost of insurance. To make the buying process easier, compare car insurance rates online.
Related content: