UPDATED: APRIL 27, 2023 | 2 MIN READ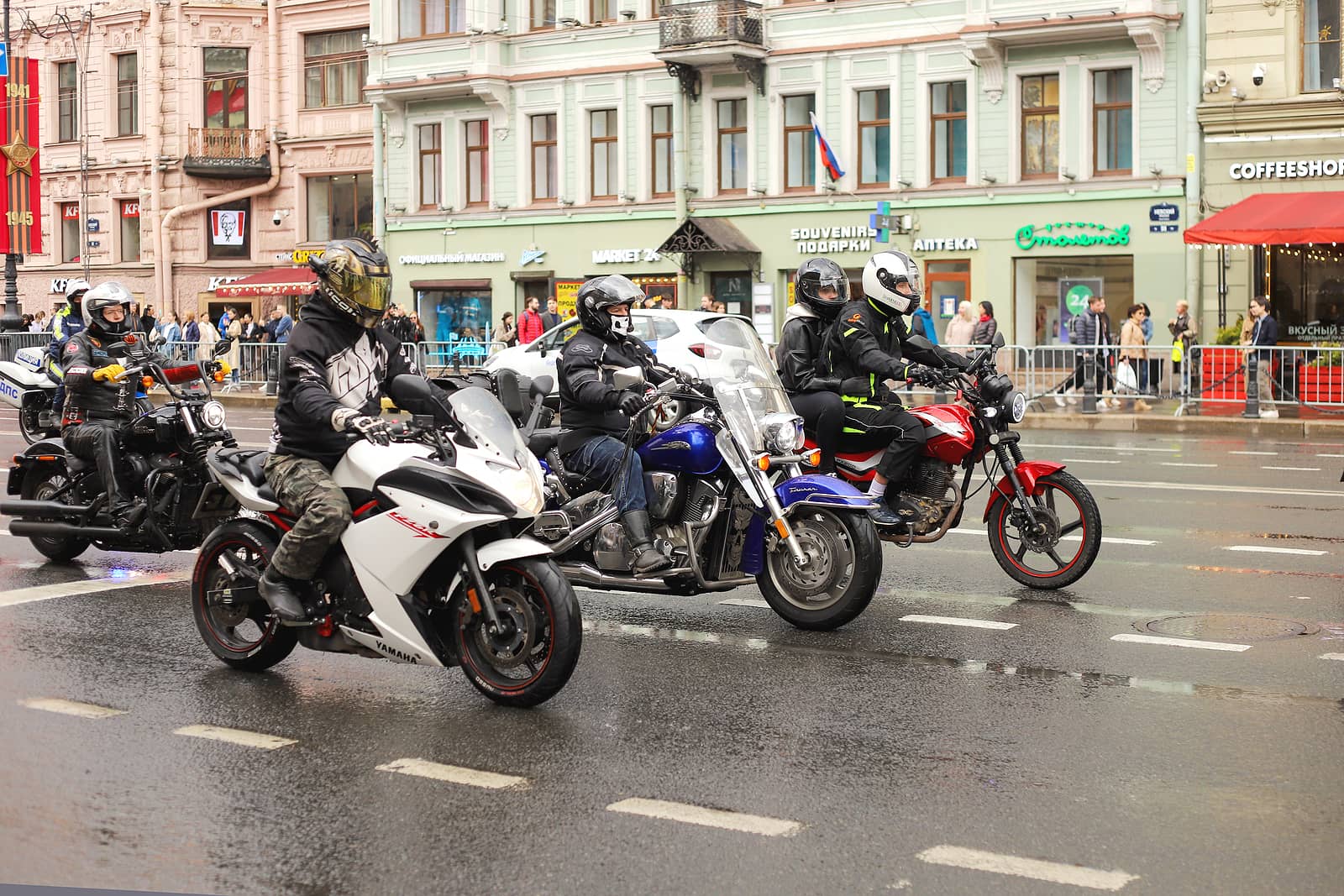 If you own a motorcycle, you know that motorcycle insurance covers you and your bike in case of an accident. However, you may not know that motorcycle insurance is required, even if you already have auto insurance for another vehicle. Read on to see a motorcycle insurance policy, what coverage is necessary, and where you can find the most affordable motorcycle insurance.
What Is a Motorcycle Insurance Policy?
A motorcycle insurance policy helps cover costs for injuries and damage to property when you're in an accident. Depending on your coverage, it may also cover bike damages or the cost of replacement if your motorcycle is stolen, vandalized, or damaged by a natural disaster.
There are different coverage types, and the coverage limits vary by state. If you have questions about what is required, you should speak to a motorcycle insurance company agent to determine what coverage is needed in your location.
What does a basic motorcycle insurance policy cover?
A standard motorcycle insurance policy covers bodily injury and property damage liability required in most states. In addition, there are optional coverages you can add to your policy, such as collision and comprehensive insurance.
When you purchase motorcycle liability insurance, you may see it written in numbers like 25/50/25. The breakdown of the numbers is this:
$25,000 bodily injury coverage for one person in the accident
$50,000 bodily injury coverage for multiple people in one accident
$25,000 for property damage in an accident
Does a motorcycle insurance policy cover passengers?
Your motorcycle insurance policy can cover passenger injuries and medical needs in an accident. However, the coverage for passengers is optional, so you should ensure you have it before taking a passenger on your motorcycle. Another essential factor to consider is whether your passenger must be wearing a helmet to be covered.
Does motorcycle insurance cover motorcycle gear?
Motorcycle insurance policies offer some coverage for helmets and motorcycle gear. Usually, though, it's not enough protection for most riders.
An example would be having $500 worth of protection for gear. Many motorcycle helmets alone can cost that much.
Full-Coverage Motorcycle Insurance Policies
A full-coverage motorcycle insurance policy covers repairs or replacement of the motorbike if it is damaged or stolen and damage you may cause in an accident. A full-coverage policy is the best way to protect your bike, but your premiums cost more.
How much does full-coverage motorcycle insurance cost?
Additional coverage makes your premium much more expensive. The rates for full-coverage motorcycle insurance can vary and depend on numerous factors.
Typically, a full-coverage motorcycle insurance policy is approximately ten times more expensive than the required liability insurance for most states.
What does a full-coverage motorcycle insurance policy cover?
A full-coverage motorcycle insurance policy includes liability with additional coverage (comprehensive and collision) and any other requirements by your state. It typically contains all of the following:
Bodily injury liability
Property damage liability
Collision coverage
Comprehensive coverage
Personal injury protection
Uninsured motorist coverage
Your motorcycle gear may or may not be covered by full-coverage motorcycle insurance.
Should you get full coverage motorcycle insurance?
Comprehensive insurance coverage is most helpful for seasonal motorcycle riders. It covers your bike, even when it is stored. So if you don't get your bike out often, comprehensive coverage protects your motorcycle from damage.
Whether you get a full-coverage motorcycle insurance policy is ultimately your decision. However, it would be a good idea to factor in how often you ride and the likelihood that you need to use insurance. You should also consider the condition of your bike.
The more it's worth, the more important it is to keep it fully covered. (Also, be sure to grab this motorcycle inspection checklist to keep your bike in great shape.)
Getting Affordable Motorcycle Insurance
Riders in the market for the most affordable motorcycle insurance would benefit from comparing online motorcycle insurance quotes to locate the cheapest premium for their needs.
Different factors go into the cost of your motorcycle insurance, such as age, driving history, motorcycle make and model, location, and how often you use your motorcycle.
What discounts are available for motorcycle insurance policies?
Discounts offered for motorcycle insurance policies vary by company, but it's possible to find cheap motorcycle insurance. Some of the most common discounts that are offered and may get you a cheaper rate:
Clean driving record
Completion of a motorcycle training course or safety class
Insuring more than one motorcycle
Anti-theft device discount
Bundling with another policy, such as homeowners insurance
Mature rider discount (typically for those 55 and older or longtime riders)
You can ask about any additional discounts or price breaks when inquiring about a motorcycle insurance policy.
Insurance on Stolen or Destroyed Motorcycles
One of the more crucial aspects of motorcycle insurance is understanding when your policy is the payout if your bike ends up stolen or destroyed. There are three types of settlements offered:
Cash Value – the value of your bike minus depreciation and your deductible
Stated Amount – the amount you selected when you initially bought your motorcycle insurance policy.
Agreed Value – an amount that you and the insurance company agree upon when purchasing your policy. The amount is fixed, and no deductible is taken.
Motorcycle Insurance Policy FAQs
Do I need motorcycle insurance while my bike is in storage?
If your motorcycle isn't on the road, you aren't required to carry insurance for it. But that doesn't mean you should cancel your policy. Instead, you can drop coverage and change limits when your bike is in storage to save money.
Why is full-coverage motorcycle insurance more expensive?
When you add more coverages to your motorcycle, your premium, as a result, becomes more expensive. However, if your bike is worth a lot or is a classic, you should strongly consider a full-coverage motorcycle insurance policy.
Do I have to carry motorcycle insurance?
You must carry liability motorcycle insurance on your bike that covers any costs related to property and bodily damage suffered by others in an accident if you're at fault. Other coverages necessary may vary depending on your location.
What kind of motorcycle insurance discounts can I get?
Discounts for motorcycle insurance depend on multiple factors. You should speak to an insurance company agent to help discover what discounts are available to you. Some typical discounts may include a safe rider with a clean driving record and if you take a motorcycle driving course.
Should I cancel my motorcycle coverage in the winter?
You're more likely to pay fees or penalties if you cancel your motorcycle insurance during winter. Many insurance companies can offer adjustments in your coverage and limits when your bike is in storage. But, if you lease or finance your motorcycle, it is likely the lender requires you to keep your bike insured.
How to Obtain a Motorcycle Insurance Policy
If you own a motorcycle and don't yet have a motorcycle insurance policy, you need to customize one to provide the best protection while on the road. Check and compare online motorcycle insurance quotes today to help you navigate the best coverage for you and your bike.