UPDATED: APRIL 19, 2023 | 3 MIN READ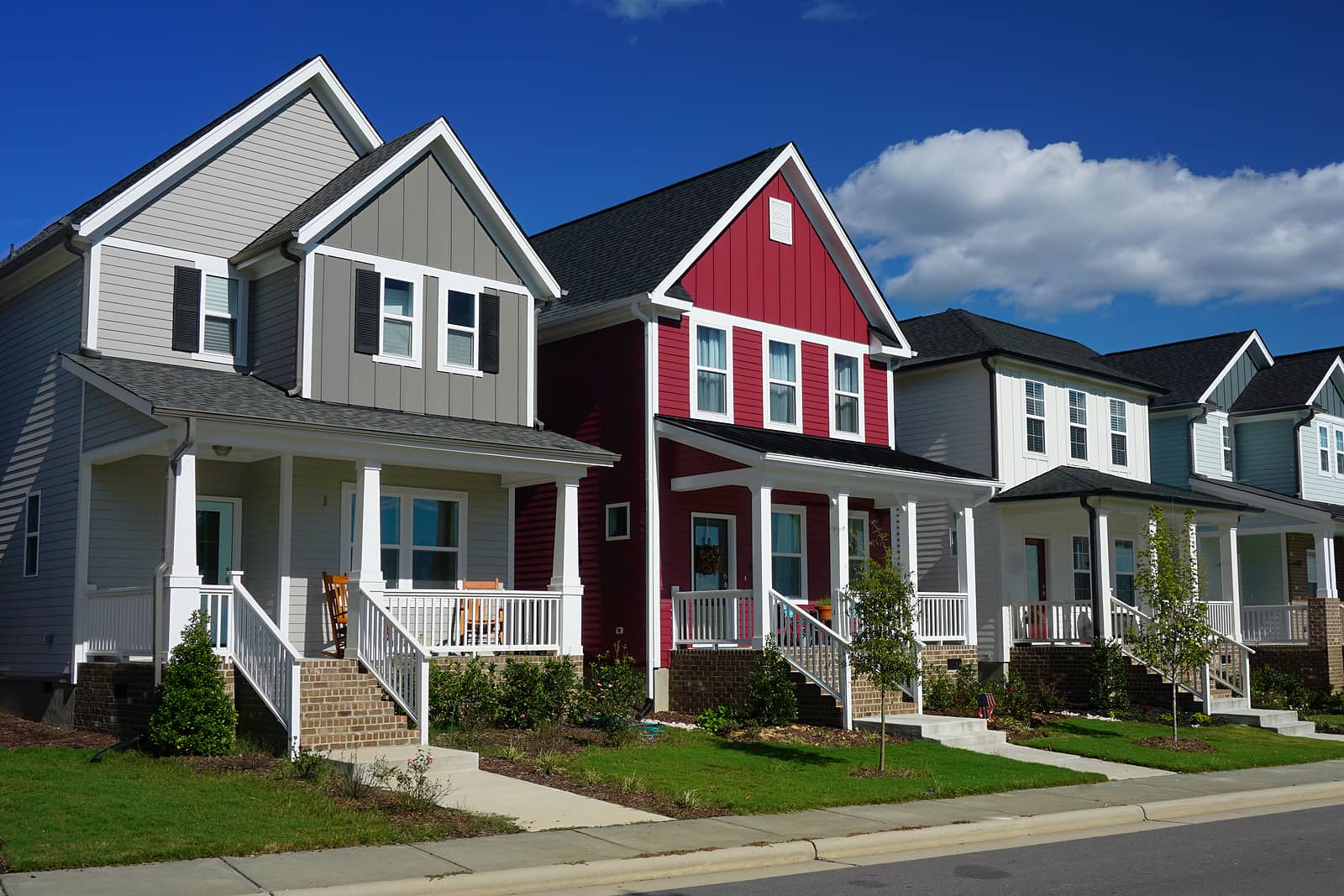 A home insurance policy protects your house, your belongings, and your family from a variety of different losses. But many people find their home insurance difficult to understand. This article fixes that problem by reviewing exactly what is and isn't covered by a home insurance policy.
What Is Home Insurance?
A home insurance policy pays for replacement, rebuilding, or repairs needed when your home or belongings are damaged, stolen, or destroyed. It can also protect you from being sued if someone is injured on your property. There are four main functions of a home insurance policy:
Repair your house, structures, and yard
Cover personal liability if someone is injured on your property
Repair or replace stolen or damaged personal belongings
Cover expenses to live elsewhere if your home is inhabitable
Why do you need home insurance?
A home insurance policy is necessary to protect you, your family, your home, and your belongings. Without it, you would have to pay out-of-pocket for any expenses incurred if you have a loss. Depending on the type of loss, paying out-of-pocket gets costly – and for some, is enough for complete financial ruin.
Types of home insurance policies
Not all home insurance coverage is created equal. Keep in mind that the least costly insurance isn't always the best when you're shopping around. Cheap homeowners insurance gives you the least amount of coverage.
Several forms of homeowners insurance are designated HO-1 through HO-8, with varying levels of protection. There are three levels of coverage:
Replacement Cost: The actual cash value of your home and belongings without depreciation. You have the opportunity of rebuilding your home at its original value.
Actual Cash Value: This is the cost of the house plus the value of your belongings minus depreciation costs.
Guaranteed Replacement Cost: This comprehensive coverage repairs or rebuilds your home, even if it extends your policy limit.
How does a home insurance policy work?
A home insurance policy provides coverage for your home, other structures on your property, and your personal property in case of a covered loss. Typically covered losses include hail, lightning, fire, tornado, or hurricane. Home insurance policies also typically cover damage or loss from theft or vandalism.
Additionally, the liability portion of your homeowners insurance policy protects you against lawsuits if someone gets injured on your property or their property is damaged, and you're at fault.
When you have a loss, you file a claim. Your insurer determines whether the claim is valid. Once the claim is approved, the insurer pays for any damages less your home insurance deductible, which is your out-of-pocket expense.
What Does a Home Insurance Policy Cover?
The most common type of home insurance policy is an HO-3, which has six coverages, each with its coverage limit.
Dwelling Coverage
Covers the structure of your home from the walls to the floor to the roof. Built-in appliances like furnaces are typically included in this portion of your policy. Anything attached to the house, like an attached garage or porch, is also included under your dwelling coverage.
Others Structures Coverage
It covers structures on your property that aren't attached to your home. This could include a detached garage, fence, shed, or barn.
Personal Property Coverage
These are your personal belongings, such as furniture, clothing, jewelry, and appliances that aren't built into the home. These items are typically covered anywhere globally, not just in your home. For example, if your bike is taken outside the store, it's still covered through your home insurance policy.
Loss of Use Coverage
This is considered "additional living expenses," including hotel stays, meals, and other expenses you incur if you are forced to leave your home due to a covered loss.
Liability Coverage
This covers you if you are sued because someone was injured on your property. It also includes damages to another's property that are your fault. It covers everyone in your household, including your children and pets.
Medical Payments Coverage
This covers if you cause injury to someone outside of your home. It doesn't require you to be sued, nor do you have to be at fault to get a medical coverage payout.
What Doesn't a Home Insurance Policy Cover?
Many things home insurance covers, but it doesn't cover everything. You should see a Named Perils section and an Excluded Perils section in your policy. Everything listed under the Named Perils section is covered, but anything listed under Excluded Perils isn't.
Don't be surprised if you see common risks for your area under the Excluded Perils section. It's very common for people living in hurricane and tornado zones to need extra coverage. Also, no homeowner's policy covers flood damage.
How Much Home Insurance Do You Need?
You always want to make sure that you have enough coverage on your home insurance policy to cover anything that happens to your home.
Covering your house
You want to ensure you have enough to cover the rebuilding of your home from the ground up. It's a good idea to estimate the rebuilding cost and multiply the square footage of your home by construction costs per square foot. Your insurance company can help you figure out the costs.
Keep in mind your dwelling coverage limits are less than what it costs you to buy your home. This is because it's based on rebuilding your home with the same quality of materials used previously.
The value of your house's land isn't included in your dwelling coverage because your insurance company doesn't need to replace it.
Covering your personal property
You should have at least 50% of your dwelling coverage to cover your personal belongings. Sometimes your insurer will automatically set the limit, so it's best to check your policy or speak with an agent.
Getting enough liability coverage
Your liability coverage should cover your net worth in case you are sued. This will include investment accounts, savings, and other assets. It won't include credit cards, auto loans, or other debts.
What type of home insurance policy endorsements do you need?
Endorsements give you additional coverage, extending your home insurance policy limits. The type of home endorsements you need depends on the risks in your area and the value of your belongings.
If you own high-value items, such as artwork, jewelry, or expensive electronics, you might want a scheduled endorsement to increase the coverage limits on your home insurance policy. Scheduled items and their appraisal value are listed individually on your policy, ensuring those items are completely covered.
Endorsements are also available for specific perils, such as hurricane or tornado endorsements. Review your current policy to see if you need one.
Home insurance doesn't cover Flood damage, so it's common for people to get an endorsement for it. If you live in a flood zone and your mortgage is federally backed, FEMA requires you to carry flood insurance – it's not an option.
FAQs
Does my home insurance policy cover structural damage?
No. Your home insurance policy does not cover the collapse of a structure weakened by flooding. You need flood insurance to cover this type of loss.
Does a home insurance policy cover ceiling collapse?
Your home insurance policy might cover ceiling collapse. But it might not. It depends on the reason your ceiling collapsed. Check your policy to see what type of perils are covered. Or call your insurance company to see exactly what's covered.
Does a home insurance policy cover cracks in the ceiling?
Your home insurance policy will not cover cracks in your ceiling as they are considered regular wear and tear of your home.
Does my home insurance policy cover a leaking shower?
If your leaking shower results from a natural disaster or a pipe burst, it could be covered under your home insurance policy. However, if it's the result of issues with your plumbing, it will not be covered.
Does a home insurance policy cover a slab leak?
Your home insurance policy does not cover continuous or repeated slab leaks, which occur over time.
How to Get an Affordable Home Insurance Policy
It's important to ensure that your home and belongings are covered by insurance in case something terrible happens. Get multiple quotes before you buy to ensure you have the best home insurance coverage possible for the best rates.