UPDATED: AUGUST 11, 2023 | 1 MIN READ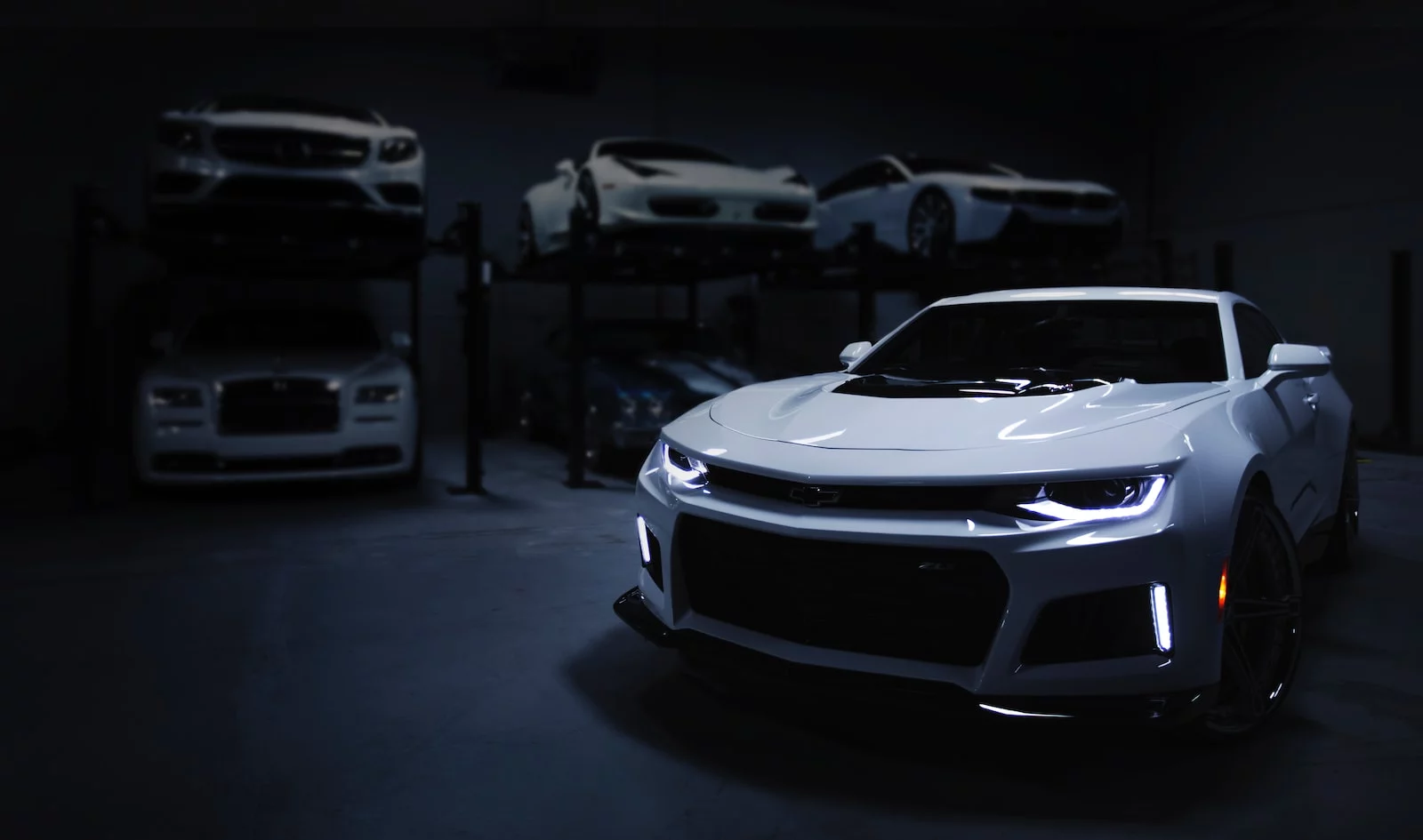 Buying a car is challenging with record-high inflation, increasing interest rates, and support shortages. New and used car prices have skyrocketed since the pandemic, and now with rising gas prices, buyers have limited choices for affordable vehicles. Let's examine why car prices are high and how you can find the best deals on new and used cars without going over budget.
Why Are Car Prices Rising?
Per Kelley Blue Book, the average price of a new car reached an all-time high of $48,301 in August—up nearly 11% from last year. Rising prices result from global supply chain issues, including a microchip shortage, rising material costs, and inflation.
Supply chain issues
Since the early stages of the COVID-19 pandemic, car manufacturers have experienced chip shortages and rising raw material costs. These shortages caused manufacturers to prioritize their most expensive vehicles. High demand and low supply have also put more pressure on the used car market.
Inflation
In 2022, the federal government has repeatedly increased rates to tame inflation. As a result, interest rates on auto loans have jumped across the board. While auto loan rates may appear slightly higher when you buy, they can significantly affect your monthly payments.
How To Buy A Car In 2022
If you're considering buying a new car, it may be best to hold off. A Cox Automotive report states that about 1.09 million new and unsold vehicles are available. This is nowhere close to the number of cars before the pandemic: 2.55 million in July 2020, and 3.69 million the year before.
It's going to take a while for manufacturers to produce more cars. However, if you need to purchase now, run through our new car buying checklist and strategically shop for a new vehicle so you can still find the best deal possible.
Track car prices
Do solid research on the car you like and similar vehicles sold in your area. Many websites offer free tools to track prices and comparable offers. If the dealership pushes back on your price point, mention your research on local and similar prices. If they don't give you any leeway, take your research to another dealership.
Leverage used vehicles
Kelley Blue Book reports many consumers veering away from SUVs, pickup trucks, and other fuel-efficient vehicles due to rising gas prices. Finding savings on smaller cars can be more difficult.
If you're in the market for a pre-owned vehicle, track down vehicles sitting on the dealership's car lot for more than 60 days. Generally, the longer the car sits there, the more incentivized the dealership becomes to sell it.
Trade in your current car
Soaring car prices may mean getting a better price for your trade-in. Dealerships keep a balance of the vehicles on the lot, but if the dealership you're buying from doesn't need your trade-in, another dealership will. Research your vehicle's Kelley Blue Book value and call several dealerships to see what they'll offer for it.
Come to the dealership with financing or cash
Car dealerships make large profits by pairing their vehicles with loans. When you come to the dealership with financing, you'll have much more negotiating leverage. If you have good credit, you'll find that many auto loan lenders offer a reasonable annual percentage rate (APR).
What Will Make Car Prices Get Back to Normal?
The pandemic caused ongoing supply-chain disruptions and a shortage of semiconductor chips. While the effects of the chip shortage will linger, consumers can expect used-vehicle pricing to moderate as the Federal Reserve raises rates to curb inflation. Overall, the auto industry will keep experiencing dynamic pricing stemming from the pandemic, and the road to recovery may not be rapid or linear.
To get car prices back to normal, companies need to rebuild inventory. Once wholesale demand competes with retail demand, consumers will see new vehicle prices change.
What will 2023 look like for car buyers?
Used cars may be more affordable in 2023, but don't expect to see the prices for new vehicles drop until the chip shortage and car production are addressed. If you're buying a new vehicle in 2023, research and come to the dealership prepared.
New and Used Car Pricing FAQs
Will car prices drop in 2022?
Used car prices peaked in early 2022 and have decreased a bit. Unfortunately, new car prices aren't likely to drop soon due to inflation.
When can we expect car prices to go down?
Consumers can expect a change in car prices once production ramps up. Additionally, new and used vehicle prices may get better once gas prices level out and the costs of raw materials go down.
Will new car prices decrease in 2023?
Car prices may go down in 2023, but consumers shouldn't expect a dramatic decrease. We will continue to experience high prices until car companies can produce more cars.
How long does it take for car prices to go down?
It's difficult to predict when car prices will drop. Pricing depends on many circumstances beyond the consumer's control. Generally speaking, you can expect decreased pricing in 2023, but it will not be consistent with pre-pandemic pricing.
Will car prices go down in the future?
Car prices should go down eventually, but pricing depends on many other factors outside rebuilding inventory. For example, natural disasters will also play a part in new and used car pricing.
What will happen to car prices if we have a recession?
If a recession weakens car demand, it may drive prices down slightly, but it won't be a massive decrease. For car buying, a recession in 2022 will not be the same as in 2008 and 2020 due to low car inventory.
Where will car prices be in 2050?
Car prices in 2050 depend on many factors: market supply, demand, and advances in technology. Consumers can expect advancements in electric cars, so it's difficult to determine pricing at this point.
New and Used Car Prices: A Recap
While experts can make their estimates, it's hard to tell when car prices will drop because so much depends on circumstances outside our control. Many predict that car prices will start to fall at the end of 2022 and will steadily decrease in 2023.
However, we're still seeing record-high car prices. If you can't wait to buy a new or used car, make sure you're prepared for your next purchase. This includes making sure you have the right auto insurance. Get a few car insurance quotes today to ensure you get the lowest rates in your area.