UPDATED: JULY 05, 2023 | 1 MIN READ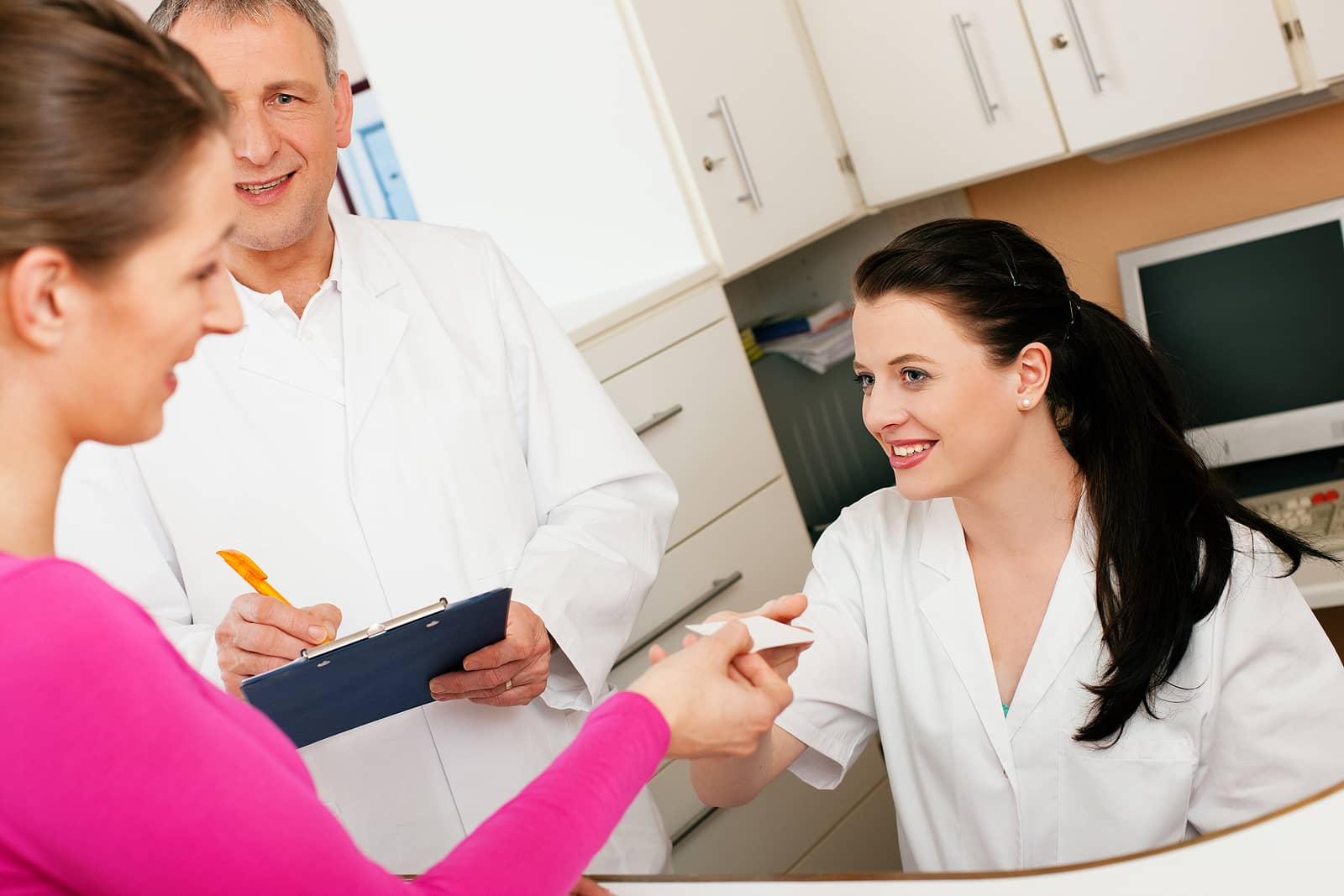 As of April 2022, everyone in the U.S. with a pre-existing condition is protected by the Affordable Care Act (ACA). However, some health insurance plans and conditions have an exemption from the law.
Learn more about what's typically covered under an average health insurance plan, what's considered a pre-existing condition, and whether you should consider changing health insurance companies.
Why is choosing the right insurance plan important?
The ACA prohibits insurers from denying coverage based on pre-existing conditions. This makes finding health insurance for pre-existing conditions easier, but the price of coverage for people can still be very high.
Insurers can charge more for a policy if an applicant has health problems and can deny coverage altogether if you have certain medical conditions.
It's essential to pick a plan to help you avoid excessive medical costs. You'll be visiting the doctor more than people who don't have pre-existing conditions. Monthly prescription drug costs to manage your pre-existing condition can add up.
Healthcare costs are one of the most significant expenses many households face. When shopping for a health insurance provider, you must make an excellent choice to avoid medical debt. Especially 
This article will answer all your questions about pre-existing conditions and how to find health insurance if you have one. Whether choosing a plan through your employer or on your own, we'll help you figure out how to manage your healthcare costs.
What is a pre-existing condition?
Before diving into your best insurance options, let's ensure we know what a pre-existing condition is.
A pre-existing condition is a health problem you had before the date your new coverage starts. This includes long-term illnesses, injuries, or health issues, such as:
Asthma
Diabetes
Cancer
HIV (human immunodeficiency virus)/AIDS (acquired immunodeficiency syndrome)
Congestive heart failure
Epilepsy
Pregnancy
Obesity
Mental disorders
Sleep apnea
Blood pressure issues
Broken bones
This isn't an all-inclusive list. Generally, if you have a chronic or long-term health condition, you have a pre-existing one.
If you have any of these long-term conditions, you will probably visit the doctor more often and get monthly prescriptions filled. That's why choosing an insurance plan that will benefit you financially is important.
Pre-existing conditions: What are the best insurance options?
When you have a pre-existing condition, look for a high-deductible health plan; what is a high deductible?
If you're considering health insurance coverage, it's important to understand that there are two types of plans.
One is the standard health plan, which has better premiums and lower deductibles than other plans. The other is a high deductible health plan, or HDHP for short.
When you have a pre-existing condition, look for an HDHP. High deductible plans provide much greater coverage than the standard health plan because you only have to pay a percentage of your medical bills before your insurance kicks in.
With a high deductible, instead of paying all your medical bills at once when they come up, like with the standard health plan, you have to pay out-of-pocket expenses first. Then your insurance will kick in if you reach specific financial thresholds (generally around $3,000) before paying more.
For example, if someone has an HDHP with $5,000 in annual expenses (such as $100 per month), they should be able to start paying some of those claims off through their HSA and not have any out-of-pocket expenses until reaching that $5,000 threshold.
At this point, they would have spent $500 on medical expenses, and their insurance would kick in.
This can save thousands of dollars yearly over a standard health plan by helping them avoid hefty out-of-pocket expenses.
Can supplemental plans help pay for your premiums?
Supplemental plans are additional insurance plans that can help cover the costs your primary plan doesn't cover.
For example, you may already have an employer-based health plan but want a supplemental policy to help pay for some of your prescriptions or doctor visits—many purchase supplemental coverage to help them avoid high out-of-pocket deductibles and copays. 
Private insurers sell these plans and come in many forms, including short-term health insurance, which is designed to be a temporary solution until you're eligible for significant medical benefits.
Supplemental insurance costs vary depending on the coverage type, but they can be as low as $10 monthly.
Look at claims data 
The only way to compare health insurance providers is to look at claims data. Claims data helps you compare costs on the same procedures and prescriptions.
You can do this in two ways, but both require an in-depth knowledge of the medical procedures and prescriptions you anticipate using when covered by that plan. 
When considering health insurance with pre-existing conditions, list procedures and prescriptions, you commonly deal with. 
Then, look at the costs of procedures on the same plans (for example, surgery might cost $3,000 on one plan and only $2,500 on another). You should also consider the type of surgery covered. Is it only necessary surgery, or does the plan cover procedures like weight loss surgery?
Next, look at the monthly costs of medications; some medications are more expensive than others. While this method takes time and understanding of the medical field, it's the best way to save money where healthcare is concerned.
Some health providers don't cover routine vision or dental
Some health providers — like Medicare — don't cover routine annual vision or dental care. If you're unsure, ask your insurance provider (or a representative from a health insurance marketplace) what is and isn't covered.
If you need supplemental plans to cover routine dental or vision care, ensure the coverage is as comprehensive as possible. You should also compare vision and dental plan services before choosing one to get the best value for your money.
Health insurance with pre-existing conditions: Lots of factors to consider beyond cost
Health insurance is one of the most significant expenses many households face. You have much to consider besides cost when shopping for a health insurance provider.
The company you choose will be your partner in addressing the uncertainties of healthcare, so it's vital to pick the right one.
The best way to ensure you understand your policy is to review all its details before signing up. Look at what you're getting and what exclusions there are – make sure nothing catches you off guard if and when it comes time for treatment.
Also, look at how they handle pre-existing conditions; some providers won't cover these or may exclude certain treatments related to your condition from coverage entirely.
FAQs
What's a pre-existing condition?
A pre-existing condition is a health issue you have before getting health insurance. Common pre-existing conditions include asthma, diabetes, cancer, and pregnancy.
Can I get health insurance for a pre-existing condition?
Yes. Health insurance companies can't deny you coverage because of a pre-existing condition. However, you might have to pay a higher premium.
Is pregnancy considered a pre-existing condition?
Yes. Health insurance companies consider pregnancy a pre-existing health condition, but they can't deny coverage if you're pregnant.
Finding health insurance with pre-existing conditions
Choosing an affordable health insurance provider with good coverage can require research and legwork. But it's worth it when you don't have to worry much about your medical bills if something happens! Get multiple health insurance quotes today to ensure you get the best coverage for the best price.