UPDATED: SEPTEMBER 18, 2023 | 3 MIN READ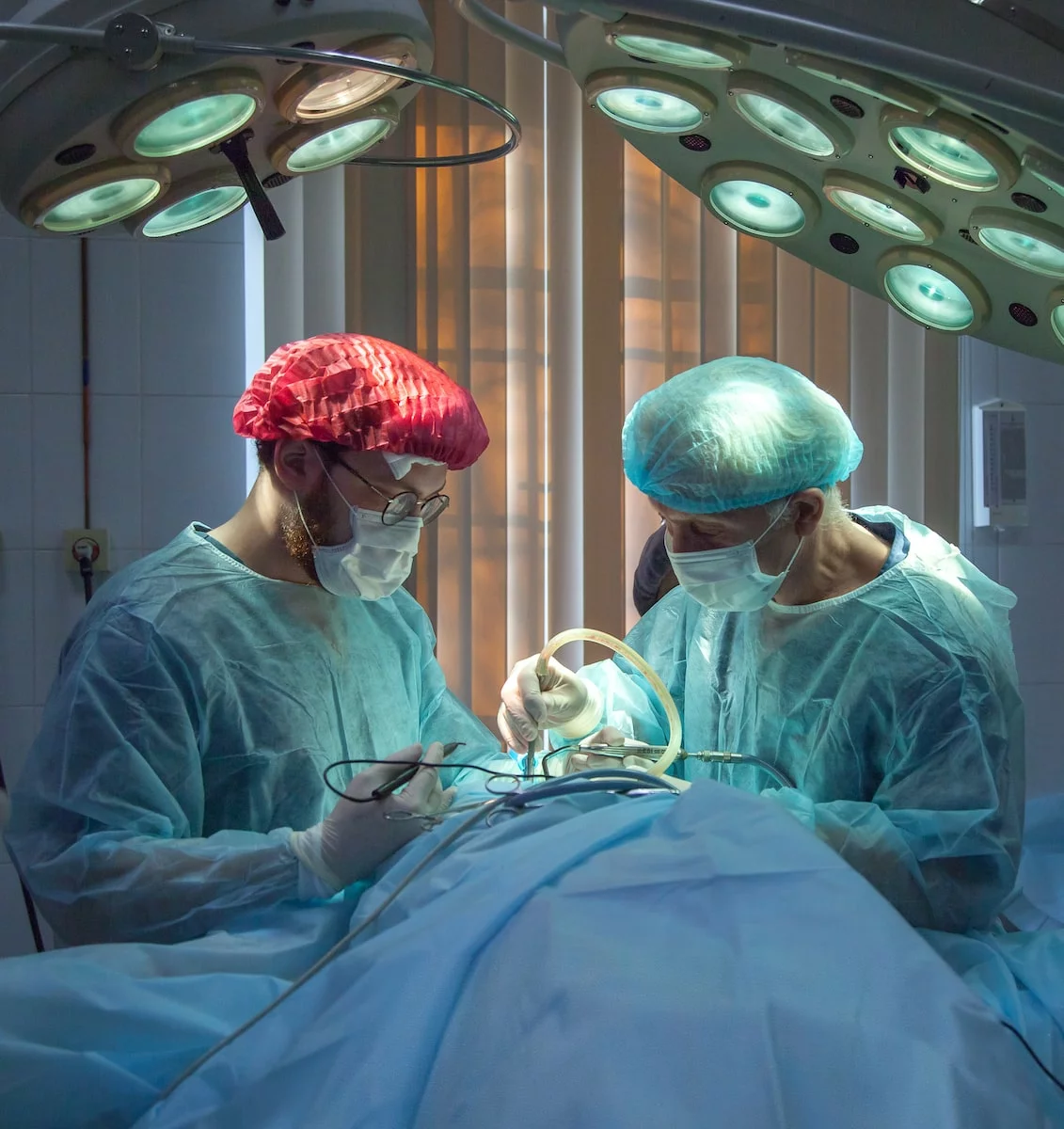 Losing weight is never easy, especially if you have a lot of weight to lose. Sometimes exercise and diet aren't enough, and you must consider other options. Bariatric surgery is one option available, and your insurance might cover it. We have all the information about insurance costs and whether your insurance company will cover them.
What insurance companies that cover weight loss surgery
There is bariatric surgery insurance available from many companies. It's a matter of calling around and getting a quote. Below are some great companies that offer coverage:
Aetna
Aetna covers most bariatric surgeries, but it's essential to check your policy as they vary. Most Aetna HMO, and QPOS plans exclude coverage for weight loss surgeries unless Atena approves the surgery. Therefore, contacting Atena is essential to determine whether your policy will cover the specific weight loss surgery you want.
Blue Cross/Blue Shield
While most Blue Cross insurance policies cover bariatric surgery, not all do. In addition, you have to meet specific requirements to be eligible for the surgery. Your policy should cover weight loss surgery unless your state expressly excludes it.
Humana
Humana covers weight loss surgery if you fit specific criteria as other insurance companies expect.
For approval for bariatric surgery, you have to jump through some hoops.
UnitedHealthcare
Many of UnitedHealthcare's policies exclude weight loss surgery coverage. Yet, some plans do include it, especially if you're in a state that mandates it. Contact your insurer to discuss what is in your policy.
Cigna
Most Cigna policies cover weight loss surgery, but some benefit plans exclude it. Contact Cigna to find out if your plan covers it. As with most insurance plans, you must fall under specific requirements to get approved for the surgery.
How much does weight loss surgery cost?
Weight loss surgery is expensive, especially if you don't have bariatric surgery insurance. It costs between $20,000-25,000, according to the National Institute of Diabetes and Digestive and Kidney Diseases.
The price varies for a few reasons:
The hospital you choose
The type of surgery you're having
Your surgeon's fee
Which health insurance covers bariatric surgery?
It's essential to read your policy and ask your insurer questions about your coverage for bariatric surgery. As of 2016, most states cover bariatric surgery as they recognize that obese people are more likely to get serious health conditions.
Does employer-sponsored health insurance cover bariatric surgery?
Insurance companies in 23 states must cover weight loss surgery for family health insurance, individual insurance, and small group plans. It's best to talk to an insurer to find out what your policy covers.
Does Medicare pay for weight loss surgery?
Medicare covers some bariatric surgeries, such as gastric bypass and lap banding. It's always best to check your policy or speak to an agent to determine what's covered.
Does Medicaid pay for bariatric surgery?
If you are over 15, have a BMI over 35, pass a psychological exam, participate in a medically supervised weight loss program, and change your lifestyle, Medicaid covers weight loss surgery.
Types of bariatric surgery
Bariatric surgery helps you to lose weight. Obese people get surgery because they have struggled to lose weight through other methods. There are a few different types of bariatric surgery to consider.
Roux-en-Y gastric bypass
Gastric bypass reduces the amount of food you eat at one time. As a result, it reduces the number of nutrients and calories you can absorb, which helps you to lose weight. The surgeon separates part of the stomach to create a small pouch, holding less food, making you feel full faster.
Adjustable gastric banding
Lap banding is a more straightforward surgery that involves tightening a band to help you feel fuller sooner. The band is adjustable, which helps you lose weight faster. Weight loss surgery leads to up to 50% weight loss. Following a nutritional program after this type of surgery is vital to success.
Gastric sleeve
Sleeve gastrectomy is a complex weight loss surgery consisting of partial stomach removal. You will likely lose between 50-100 pounds if you combine exercise and nutrition. The sleeve can dilate over time, which means you are at risk of gaining the weight back.
Requirements for weight loss surgery
You need specific requirements to qualify for your bariatric surgery covered by insurance. Unfortunately, not everyone qualifies for the surgery. Below are the requirements you need for your costs to be covered.
Medical guidelines
The medical guidelines for bariatric surgery are based on body mass index (BMI). To qualify for surgery, you have to have a BMI of 40 or higher. The surgery is also available for people who meet these three conditions:
At least one obesity-related medical condition
Six months of supervised weight-loss attempts
Medical concerns
They administer a required medical exam to diagnose any unknown obesity-related conditions. Testing will occur for problems that could make bariatric surgery more complicated. Tests may include:
If you have the following condition, weight loss surgery is unlikely to occur:
Other conditions that would increase the risk of using anesthesia
Behavior and mental health
It's essential to change your lifestyle to lose weight after bariatric surgery. Being in good mental health is also necessary for the demands of your treatment plan. Your doctor checks your mental health to ensure you're ready for weight loss surgery. They talk to you about the following:
Pre-surgery expectations
A treatment plan is essential for the success of your bariatric surgery. Your treatment plan includes:
Losing some weight before surgery
Psychotherapy depends on your mental health
FAQs
What insurance companies cover VSG weight loss surgery
Most insurance companies cover VSG surgery. Gastric sleeve surgery is a type of bariatric surgery that helps people lose weight. It is also known as sleeve gastrectomy or vertical sleeve gastrectomy (VSG). This surgery aims to reduce the amount of food you can eat, resulting in weight loss.
What's the safest weight loss surgery?
Gastric banding is the simplest and safest weight loss surgery.
What automatically disqualifies you from weight loss surgery?
Not having a BMI high enough; at least 35 BMI is required.
How do I get approved for weight loss surgery?
Contact your doctor first to see if you fall within the requirements for weight loss surgery. Next, contact your insurer to see if your type of plan covers the surgery.
How long does it take insurance to approve weight loss surgery?
It takes two to four weeks for the insurance company to approve or deny your claim.
Finding insurance that covers weight loss surgery
It's not hard to find bariatric surgery insurance. All you have to do is call around and speak to an agent. Shop around to ensure you get the best health insurance deal.
Related Content