UPDATED: APRIL 19, 2023 | 2 MIN READ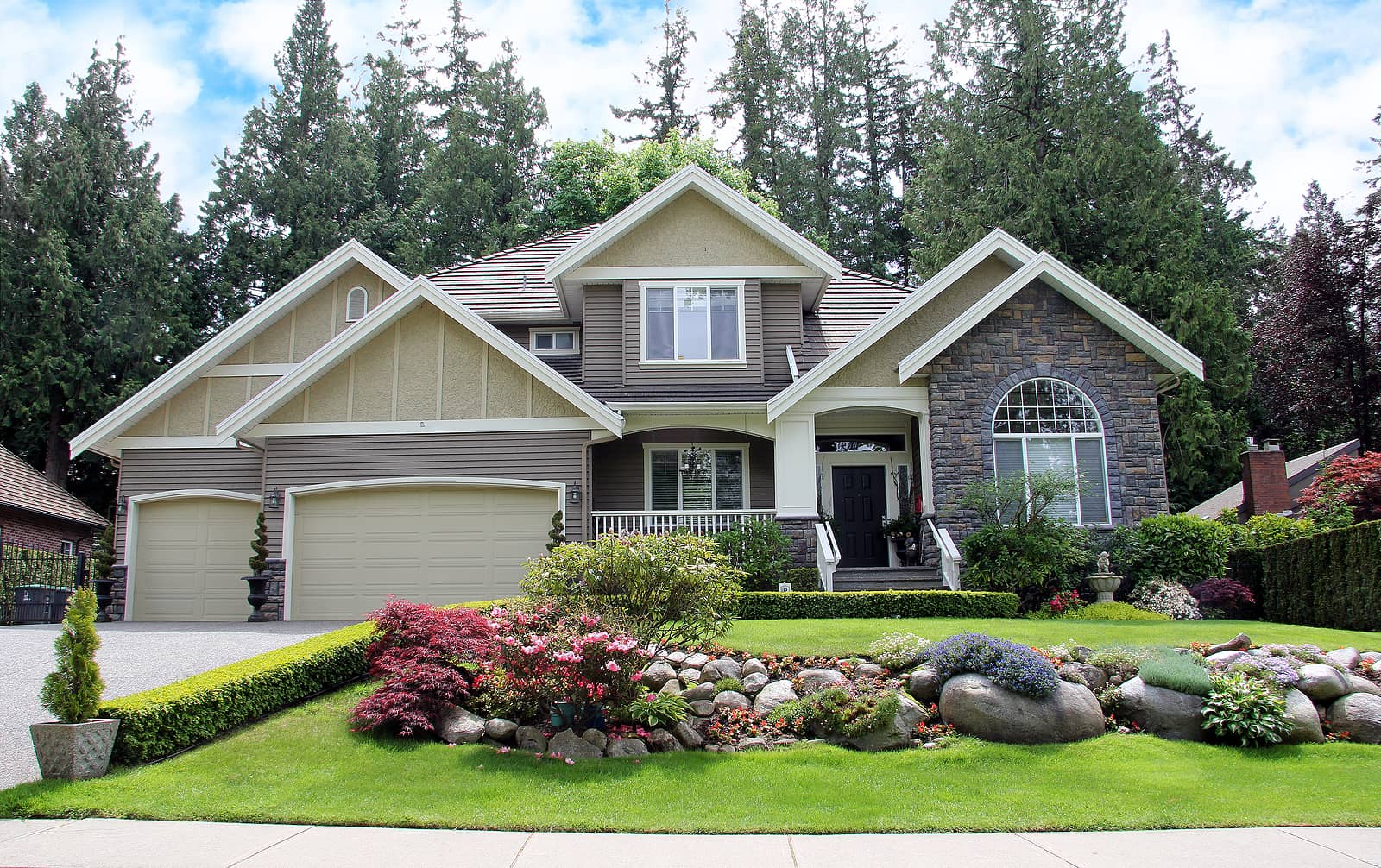 Having a visually pleasing front yard is almost as important as what the inside of your home looks like. Although many people think it costs thousands of dollars or hours of hard work, their front yard looks presentable. As you will find out in this article, that's certainly not the case. Keep reading for cheap simple front yard landscaping ideas.
3 Cheap Simple Front Yard Landscaping Ideas
Most homeowners want to make their yards visually appealing but don't know how or where to start. Making sure your front yard is not overgrown with weeds and dead plants is crucial for people trying to sell their homes.
Many homeowners think it takes a professional to fix their front yard. Still, with these quick and easy tips, the average homeowner can feel like a landscaping pro by following the information in this article.
1. Start With the Front Porch
Start simple. Most homeowners like to spend time outdoors in the summer, especially on their front porches. Even if your porch isn't that big, you can still do minor upgrades to make a huge difference. Adding these features to your porch will help increase your front yard curb appeal, including:
Seating (chairs, benches, swings)
Healthy plants
Well-lit lighting
Decorative flags
Remember, keeping your stairs clear and having a solid handrail is also important. The safer your property is, the less likely you'll ever need to file a liability home insurance claim.
2. Make Your Home Look More Expensive
It shouldn't cost a fortune to redo your front yard, especially if you're trying to add value to your home. Most remodeling tasks can be done by yourself, with little help or background experience. Here are some ways to make your front yard curb appeal look significantly more appealing:
Maintain your greenery
Simple things like mowing your lawn and watering your plants will keep your yard looking healthy, clean, and green. No one wants to buy a house that looks like a plant cemetery.
Paint your house
This doesn't have to be a huge job. Simply adding a splash of color to your house by painting your front door, or repainting over old railing posts, can instantly make your house look more inviting.
Powerwash cement
Making sure your walkways and driveways are clear of animal waste and other unwanted debris is a great way to make your yard look more attractive.
Add home decor
Adding a seasonal wreath, or replacing your old rusty house numbers to a more modern design, can help renew the look of your home. Plus, you can add a bit of home decor to make your house look more inviting.
3. Ask Neighbors For Help
Chances are, one or two of your neighbors owes you a favor. And if not, they're probably happy to help you out. That's what neighbors are for! So don't be afraid to ask for help if you need it.
For example, no one wants to buy expensive equipment — especially if you don't need that equipment long-term. And not everyone has the money to hire professionals. If you're trying to save money, don't hesitate to ask your neighbor if you can borrow their hedge trimmer or other expensive equipment.
More inexpensive cheap simple front yard landscaping ideas
There are plenty of options to improve the scenery of your front yard that won't break your bank. Add art features such as:
Fountains
Bird feeders
Windchimes
These small additions can help increase the value of your home by making it look more appealing to the eye. Even simple things such as yard symmetry can significantly impact the beauty of your home.
Simple customizations, such as upgrading your mailbox and setting plants around it, can be easy on the wallet and help make your home look more unique.
Have more time and money on your hands?
If you are someone who likes a project and has some free time to work on your yard, then here are some options to improve your front yard curb appeal:
Tile your front porch
Repair your driveway
Build a walkway made of stone or brick
Replace dead plants
Repaint your siding
If you can hire someone else to do these projects, it would be worth the investment to impress potential buyers or make your home more pleasant for you to live in.
FAQs
What's the cheapest way to increase your front yard curb appeal?
The most affordable way to increase curb appeal is by maintaining your lawn. Keep your grass and plants alive, and take action if any of your plants or trees are dead. Plus. Ask neighbors for help is also a great way to save money on yard projects.
What features make up a house's curb appeal?
Multiple features go into what makes up a home's curb appeal, including:
Walkways
Your front porch
Siding
The driveway
Plants
The yard
Mailbox
Home Decor
Seating options
How can I make my house look bigger on the street?
Trimming down excess trees, weeds, and shrubs may allow more of your house to be seen, making it look bigger.
How do you add character to the outside of the house?
Simple additions, such as hanging a seasonal wreath on your front door or even repainting the color of your front door, can add character to the outside of your home.
How can I make my house look more expensive outside?
You can make your house look more expensive on the outside by adding art features to your yards, such as fountains or sculptures. Repainting railings, garage doors, and siding can make your home look newer, adding value to it.
Increasing Your Home's Curb Appeal: The Bottom Line
Whether you want to prepare your house for selling or you want to make your house more appealing for you to enjoy, increasing your front yard curb appeal is key.