UPDATED: APRIL 19, 2023 | 1 MIN READ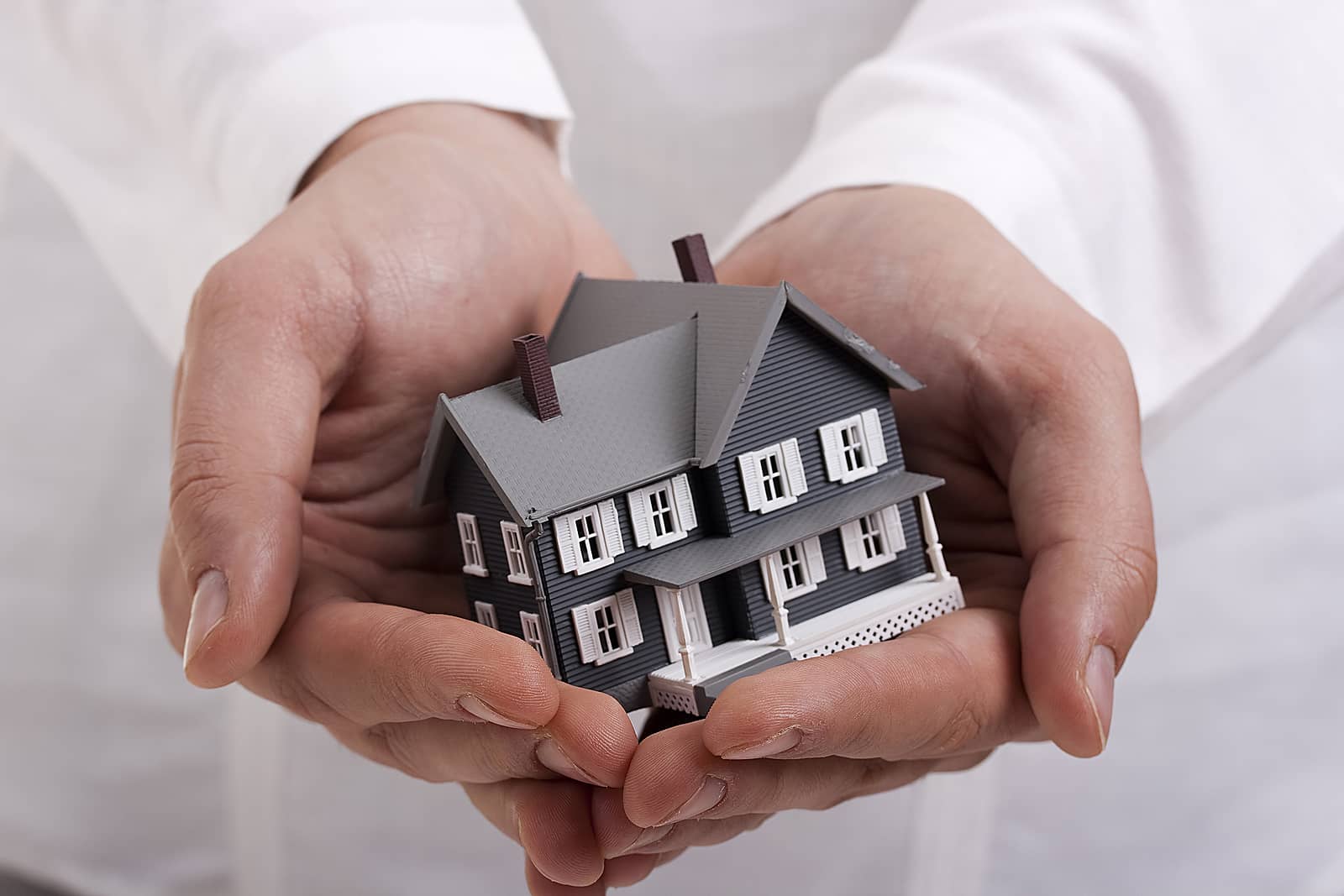 A homeowner typically requires their mortgage lender to have homeowners insurance. Many lenders require a certain amount of coverage. While you need to carry at least the minimum amount required by your lender, you might consider added coverage for your protection.
Homeowners lucky enough not to have a mortgage should consider carefully how much insurance to buy! You never want to pay for repairs out of your pocket after a fire or other disaster.
To ensure you carry proper homeowners insurance for your house, consider what this insurance covers and the various policies available.
What Does Homeowner's Insurance Cover?
Homeowners insurance does more than just pay for damage to a house after a fire. There are typically four major provisions in a homeowners insurance policy; note what each of them includes so you can better understand how much to buy for your home:
Extended dwelling coverage pays for the cost of rebuilding or repairing your home after a fire, tornado, or another disaster.
Personal property coverage pays for items damaged during a disaster.
Liability coverage pays for injuries or damage that happens on your property. Liability insurance might also pay for damage caused to someone else's property by you, your children, or your pets.
An additional living expenses policy reimburses the cost of a hotel room and other similar expenses you might face while your home is being rebuilt.
How to Choose Dwelling Coverage Insurance
When deciding how much dwelling coverage to purchase, keep these tips in mind:
Use an online home insurance calculator to note the average dwelling coverage insurance for comparable homes in your neighborhood.
Be sure you include the cost of rebuilding the garage, deck, sunroom, and other spaces attached to your home.
Also include the cost of replacing high-end materials in your homes, such as marble kitchen countertops, a real stone fireplace, mahogany floors, antique leaded glass, or a crystal chandelier.
Add the cost of rebuilding or replacing hard-to-find materials, such as arched windows and plaster ceiling medallions.
How to Calculate Personal Property Insurance
When calculating the amount of personal property insurance you need, ask yourself how much it would cost to replace everything you own. This amount is easy to underestimate, as many homeowners underestimate how much "stuff" they have!
To help you calculate your needed coverage properly:
Go from room to room and inventory everything in each space, noting their basic or estimated values. You don't need to make a detailed list of everything in your wardrobe, for instance, but consider all your suits, jeans, accessories, and so on, and the amount of money it would take to replace all those items. Do the same for furniture in each room, kitchenware, area rugs, and linens.
Add the cost of specialty or high-end items such as musical instruments, fine jewelry, furs, antiques, or artwork. Ask your insurance agent if you would need a separate policy for these items, as they're not always covered under standard personal property insurance.
Major home appliances are covered under your property insurance, so note the value of your home's kitchen appliances, water heater, air filter or purifier, furnace, air conditioner, and any built-in electric fireplaces or other similar features.
What About Liability Insurance?
Liability insurance protects you if someone gets hurt on your property, including dog bites, being injured from your children roughhousing, slipping on an icy walkway, and other such accidents.
Because people are often prone to sue when they're injured on someone else's property and because you don't want to lose your home in such a lawsuit, consider purchasing more than the minimum liability required by your lender, even up to $300,000 to $500,000 if possible.
Do You Need Additional Living Expenses?
Additional living expenses or ALE reimburses you for the costs you incur when you can't stay in your home after a disaster. These costs might include your hotel bill, food, and meals beyond your average grocery costs.
While it's an excellent idea to consider adding ALE coverage to your homeowners policy, you might keep this coverage minimal if you have family and friends who could accommodate you in an emergency. You'll then keep your monthly insurance expenses to a minimum while still having some ALE coverage.
Additional Tips for Buying Homeowner's Insurance
Check for Exclusions
When buying homeowners insurance, carefully note any types of disasters not covered under each policy. For example, some policies don't cover damage caused by outside flooding unless you buy a separate flood insurance policy.
Check for Limitations
Note any reimbursement limitations for each type of coverage. Suppose your fine jewelry and furs are insured up to a certain dollar value. In that case, you might consider storing them in a fireproof safe or even keeping them in a nearby secured storage facility or safe deposit box.
Consider Building Code Insurance
If your home is old, consider adding building code insurance to your coverage. Building code insurance covers the added cost of repairing your home according to current building codes that were not in force when your house was constructed. As it might cost more money to bring your home up to current codes while it's being repaired, it can be good to have this additional coverage in place.
How To Get Homeowners Insurance You Need
You've now got a good idea of the standard homeowners insurance coverage, how to adjust it for your needs, and what extra protections are worth considering. With this knowledge, you can get quotes to find the best policy for you and your family.
Remember, it's important to have enough coverage to rebuild your home in case of disaster, but also important not to overspend on premiums. By finding a balance between the two, you'll be sure that your family is taken care of in case the unexpected happens.