UPDATED: APRIL 27, 2023 | 3 MIN READ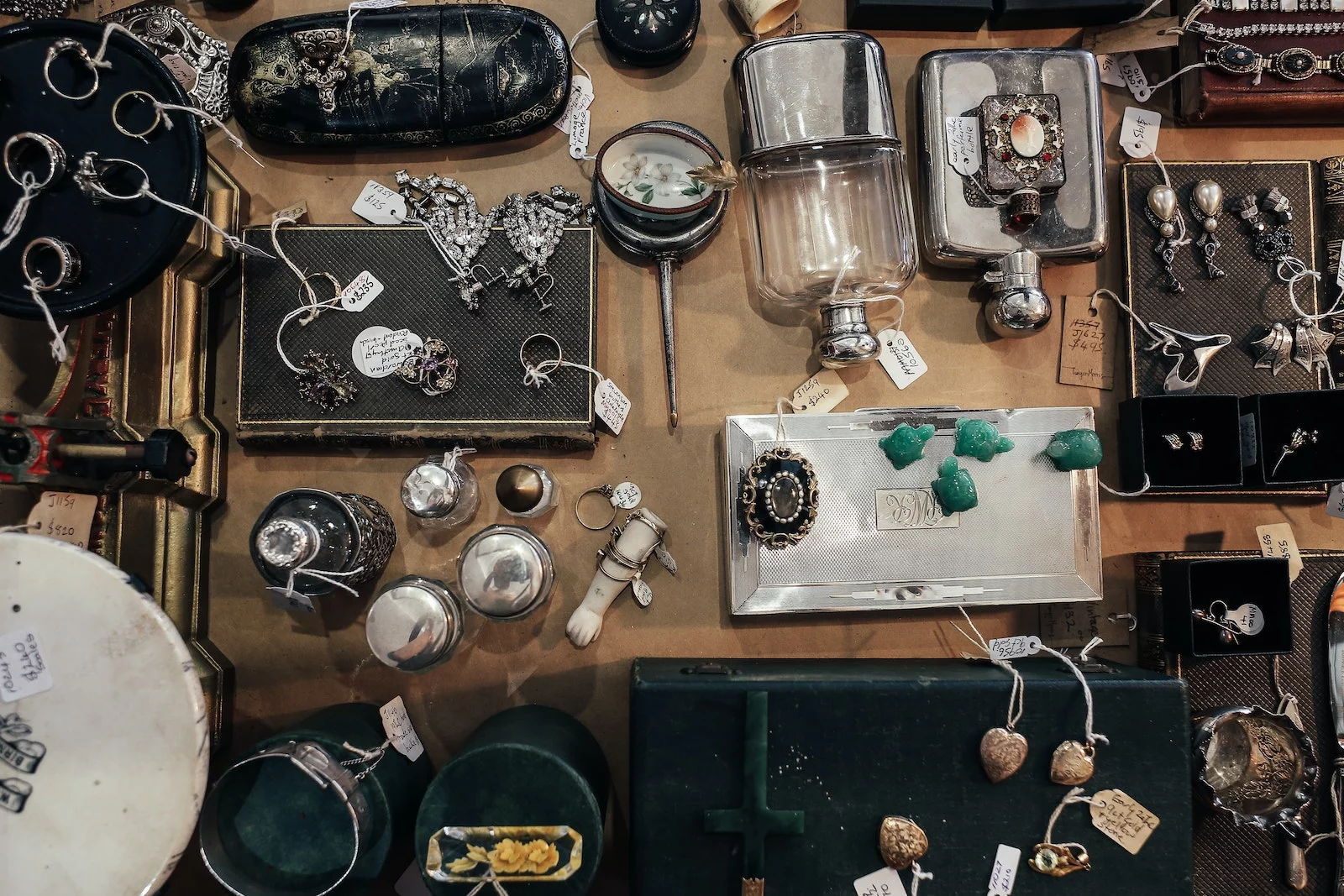 Many homeowners consider jewelry to be one of their most valuable items. The problem with jewelry is that it's small and fragile. It can be easily stolen, making it challenging when you want jewelry insurance coverage with your homeowners policy. Below we discuss insurance on jewelry, whether it's included in your policy, and how you file an insurance claim on jewelry.
Homeowners insurance coverage for jewelry
Your homeowners insurance policy does cover jewelry to an extent. Jewelry insurance coverage is provided when your jewelry is lost, damaged, or stolen. For example, suppose your jewelry is damaged beyond repair in a fire or other natural disaster. In that case, your policy covers the maximum limit within your policy of the value.
Lost jewelry
There are exceptions for when jewelry insurance is covered, and it has to be clearly specified and written within your homeowners policy. For instance, if you lose your ring by misplacing it or damaging it accidentally by you, your insurance does not cover it.
Stolen jewelry
You can file a claim for any stolen jewelry if your home is burglarized. Your homeowners policy covers jewelry for part of its value – up to the maximum limit within your policy. However, depending on the value of the jewelry, you may receive a different amount to replace the jewelry.
What type of losses does your jewelry insurance coverage include?
The following are the more common situations within a homeowners policy when jewelry insurance coverage applies:
Windstorm
Hailstorm
Damage from falling objects
Theft/Vandalism
Fire or smoke damage
Damage from vehicles
Snow, ice, or sleet damage
Plumbing or heating damage
Volcanic eruptions or explosions
Lightning or electrical damage
Frozen pipes
If the peril is not explicitly listed as one of the above, insurance on jewelry is likely not covered by your homeowners policy. Flood insurance would be a disaster where you'd need a separate policy to cover any damage caused by a flood.
For covered instances in which your jewelry is damaged, homeowners or renters insurance could pay for repair from a jeweler or replacement.
How Much Jewelry Insurance Coverage Is Included With Your Home Insurance Policy?
Your homeowners insurance policy provides you with a standard amount of coverage. For instance, if you have $400,000 worth of coverage, not all of that can apply to insurance on jewelry. Many policies allow property coverage. That's only 50% of the total.
Jewelry is considered a higher-value property, and the coverage limits for insuring jewelry are more specifically clarified within your policy. The typical coverage for jewelry is usually between $1,000 and $2,000. This may be enough coverage if you own a limited amount of valuable jewelry.
Jewelry limits on home insurance policies
Suppose, for example, you have just one piece of jewelry worth $10,000 in value. Unfortunately, your jewelry coverage with your homeowners policy only offers a little protection for that one valuable piece. It only covers the first $1,000 to $2,000, leaving you to pay a substantial out-of-pocket amount to replace it.
What does it mean to schedule jewelry on your insurance policy?
A scheduled jewelry rider is additional insurance that lists certain jewelry items on your policy with a description and a specific amount of insurance on the jewelry. These could include a family heirloom worth a lot of money.
You must have one scheduled item for unscheduled jewelry coverage on your policy. Unscheduled jewelry is items valued at less than $1,000 each insured but not listed on the declaration page on your policy.
Adding a scheduled jewelry rider on your home insurance policy?
Suppose you have valuables that exceed the standard coverage for insurance on jewelry. In that case, you should get a scheduled jewelry add-on for your policy.
It helps raise payout limits on your high-value items, giving you more protection insuring jewelry. It also allows you to cover more types of loss, such as misplacement or accidental damage to your jewelry.
How to file a jewelry insurance claim
Suppose your jewelry becomes lost, damaged, or stolen. In that case, you should first report it to the police, particularly in the case of theft. Include as much information as possible, and then immediately notify your home insurance company to begin your claim. Some helpful tips when filing your claim to insure jewelry:
Take pictures of the jewelry to show the extent of the damage.
If you have a deductible on your policy, ensure that you can cover that amount so that you are provided your payout on your jewelry.
If you have separate or additional coverage for your jewelry, notify that insurer and your homeowners insurance.
Jewelry protection tips
Insurance on jewelry helps protect in the event of theft or loss. Here are a few tips to help keep your jewelry safe:
Keep pictures of your most valuable possessions to help document your loss and speed up the claims process.
Update the value of your jewelry since items can increase or decrease their value. Speak to your home insurance agent to ensure the amount on your jewelry rider reflects the proper value.
Store your jewelry in a secure or fireproof box within your home to prevent theft or loss. If the items are not ones, you wear or hold them to pass down to a child, consider opening a safety deposit box for safekeeping.
FAQs
What are the jewelry insurance coverage limits on standard home insurance policies?
Standard homeowners policies insure jewelry from around $1,000 to $2,000. The insurer only covers the amount specified within the policy for any piece of jewelry.
Does homeowners insurance cover jewelry that's stolen?
If stolen, jewelry and other personal belongings are covered under personal property coverage on a homeowners standard policy. If you are unsure of the specific perils your insurance covers, contact your insurance agent to get clarification.
What type of insurance covers jewelry?
If you want more coverage for your jewelry than what is provided with your homeowners insurance policy, consider additional coverage with a jewelry rider. You can provide a scheduled list of the items you wish to be covered with their value and have unscheduled items that are also covered.
How do I file an insurance claim for my lost engagement ring?
You must be prepared if you lose a valued item, such as an engagement ring or wedding ring. Know your policy and if your insurance provides enough cash value to cover the replacement cost. Then, contact your insurance company to file a claim, and give as much information, documentation, and pictures of the jewelry if possible to help with the process.
What do you do if you lose a diamond ring?
Let your insurance company know immediately about a lost diamond ring. With a specialized jewelry policy, you have replacement coverage, and homeowners insurance standard policies provide a specified value for replacement. Of course, you can always cancel the claim if you find the missing ring.
How to protect your valuables and jewelry
Jewelry insurance is not a complicated process, but it's vital to know whether your valuables are covered if they become lost, stolen, or damaged. While your homeowners policy may cover your jewelry to a maximum amount, the best protection for your valuables is by avoiding an incident in the first place.
Prepare yourself if you need to file a claim for insuring jewelry. By filling out our online rate form, you can compare homeowners insurance quote that includes a jewelry insurance policy or rider.