UPDATED: MAY 08, 2023 | 1 MIN READ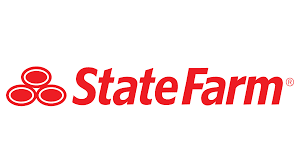 About State Farm
State Farm is the largest property and casualty insurance provider in the United States. It is also the largest automobile insurance provider and ranked 33rd on the Fortune 500.
They rely on "captive" agents, meaning insurance agents who work for State Farm can only sell State Farm insurance and products.
They have, in recent years, expanded into financial services, such as insurance for banks and corporations. However, the automobile insurance sector remains their biggest customer-volume business book.
What started as a small mutual insurance company cobbled together by a retired farmer in 1922 has blossomed into an international juggernaut headquartered in Bloomington, Illinois, and run by Michael Tipsord, the President, CEO, and Chairman of State Farm. He has been at the helm since 2015.
Satisfaction ratings
BBB Rating: A
Consumer Reports Rating: Very Good
JD Power Rating: 3 / 5
State Farm Auto Insurance Pros and Cons
PROS
Extended medical payment options that go above and beyond other carriers.

Coverage available for unique, classic, or antique vehicles (not offered elsewhere).

Bundling options for multi-policy holders.
CONS
Higher than average rate of customer complaints to state commissioners.

Rates change every six months.

Replacement parts for auto repairs do not have to be authentic brand parts.

More expensive than other insurers.
State Farm car insurance review
According to its reviewers, State Farm Insurance offers competitive pricing and impressive customer service. AgileRates editors awarded it a 3.7/5 based on reviews, quotes, and ratings from organizations such as A.M Best who gave State Farm an outstanding A++ rating for financial stability; however, the company also generates more complaints than average with an NAIC score of 1.44 — indicative that some customers are not satisfied despite their industry-wide accolades!
Policies offered by State Farm auto insurance
Here are some of the types of coverages offered by State Farm:
Glass Coverage: Included as part of comprehensive (or "other than collision") coverage, State Farm gives the option to have glass breakage as an included coverage.
Medical Expenses: Unlike most, State Farm goes above and beyond to offer coverage in even the worst-case scenario, such as when funeral costs are necessary.
Responsible Liability: While all companies offer state minimums, State Farm also correctly advises their customers to think higher, as the state minimums are usually not enough coverage in today's pricey automobile accident-prone world.
Upgrades and addons
Here are some of the upgrades and extra features you can add to your policy:
Road service: You have to select this coverage to opt-in and have it included on your policy, but if you do, State Farm will cover the bill for any towing or labor services you need.
Rental Car Reimbursements: This coverage will extend to meals, lodging, and transportation too if you happen to be far from home when the accident debilitating your vehicle happens to strike.
Available discounts through State Farm auto insurance
You can earn discounts with the following State Farm programs:
Anti-Theft: Although standard in most vehicles nowadays, anti-theft systems have varying degrees of complexity and effectiveness. State Farm will give you a discount for more active measures.
Defensive Driving: Depending on your state, your local Bureau or Department of Motor Vehicles may offer defensive driving courses. State Farm will give you a percentage off your policy if you take one.
Multi-Car: If you choose to insure more than one vehicle with them, State Farm will discount BOTH vehicles!
Student Away: If you have a young driver they're away at college for most of the year, you might qualify for serious savings.
Vehicle Safety: Every vehicle has different safety measures. Still, if yours has some newer, more impressive, and effective ones, they could net you some cash savings on auto premiums.
Special programs
These special programs and benefits are available from State Farm:
Steer Clear Safe Driver: Drivers under the age of 25 can elect to participate in this course given by State Farm, and if they pass, they can earn an additional discount on their policy.
Drive Safe and Save: If you download the State Farm app or have an OnStar-enabled vehicle, you can sign up for this course. State Farm will look at your driving information over time and calculate a discount based on how safely you drive.
What you need to apply
Have this information on hand to get a fast, accurate quote:
Personal ID: Of course, your name and address are given. State Farm wants to know who they're insuring, and the details on your driving record will help determine the right rate for you.
Address: Where you live affects insurance costs. Driving in big, crowded cities is more dangerous than in the countryside. State Farm needs to know where you are to determine the risk in your driving.
VIN: This is listed on your vehicle in several places and in the handbook. This 16-digit number is unique to your car and yours alone. It tells the insurance company all of the features of your vehicle.
Email: To keep all of this information for you, State Farm wants an email address to be able to correspond with. If you stop mid-quote, they'll save it and remind you. They'll also send you updates and advertisements for other insurance products you might need.
FAQs
Is State Farm known for denying claims?
State Farm is not known for denying claims. The company is committed to providing customers with the best possible service and helping them recover from losses as quickly as possible.
Is State Farm actually good?
Yes, State Farm is generally a reliable and trustworthy insurance company. Many people have positive experiences with them, and they are consistently ranked highly in customer satisfaction surveys.
Is it better to use Allstate or State Farm?
That said, State Farm typically has cheaper rates, more discounts, and more transparency than Allstate. However, it's best to research and compare the two to find the best option. Factors such as coverage options, customer service, and rates should be taken into account when making a decision.
Compare State Farm auto insurance policies
It's easy to compare car insurance quotes online. You can see how State Farm Auto Insurance stacks up against the competition in just minutes. Plus, we provide all the information you need to make an informed decision about your coverage.
Whether you are looking for discounts or want to know what type of protection is right for you, our review provides the answers. Ready to get started? Enter your zip code here and compare auto insurance rates today.