UPDATED: MARCH 14, 2023 | 1 MIN READ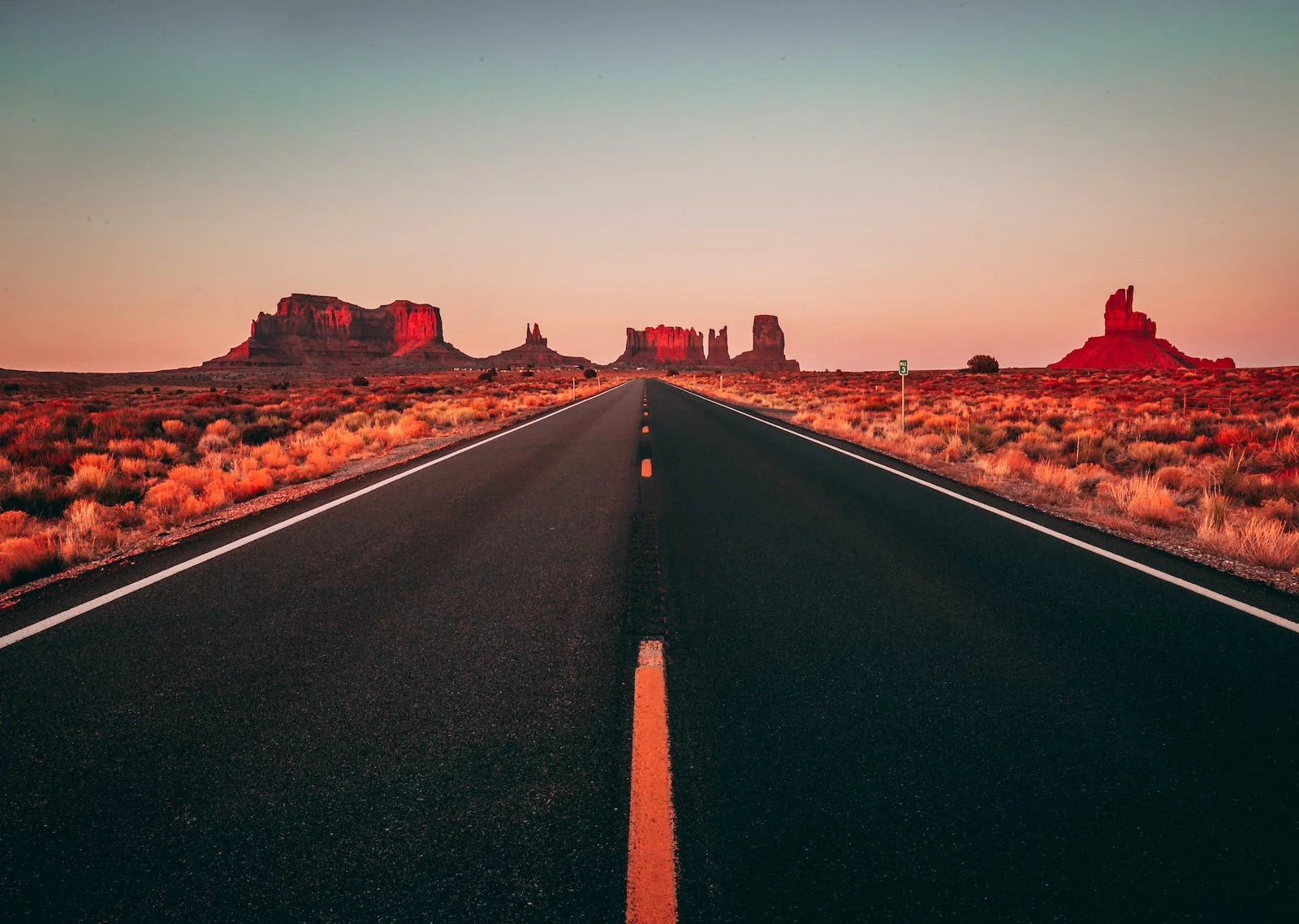 Arizona drivers need car insurance to operate a motor vehicle. It's not just for cars; you must have mopeds, golf carts, and motorcycle insurance. Car insurance laws require motorists to have liability coverage of at least 25/50/15.
We'll walk you through everything you need to know about Arizona car insurance laws.
Arizona car insurance minimum requirements
Arizona requires proof of insurance before registering a vehicle. You must have the minimum amount of liability coverage and carry proof of insurance while driving. It's required for you to show proof of financial responsibility.
The minimum amount of coverage in Arizona is as follows:
$15,000 property damage coverage per accident
$25,000 bodily injury liability per person
$50,000 bodily injury liability per accident
Liability coverage in Arizona
It's required in Arizona to have liability coverage. Arizona drivers must carry at least $25,000 in bodily injury liability per person, $50,000 in bodily injury per accident, and $15,000 in property damage liability per accident.
Per person means a single passenger in an accident. Per accident means that more than one person is involved in a car accident. There is no guarantee that the minimum coverage provides enough financial protection.
If you cause an accident and expenses exceed $100,000, you must pay the rest out-of-pocket.
State-mandated auto insurance limits you should know
The state-mandated limit is the lowest amount of minimum coverage required to carry to drive legally. You're able to increase the limits if you need more insurance coverage, but it does raise your insurance premium.
Arizona requires drivers to have a minimum of 25/50/15 liability coverage. It's called the split limit, and has three coverage types: per person, per accident, and property damage.
Per person is the amount your insurer pays to cover a single person injured in a car accident.
Per accident is the limit your insurer pays if more than one person is injured. The limit is the total amount your insurer pays.
Property damage per accident is the total amount your insurance company pays to cover the damages to the other driver's property.
Unique car insurance cancellation laws by state
There are a few reasons your insurer might cancel your car insurance coverage if you don't pay your premium or obtain the insurance through fraudulent misrepresentation.
In Arizona, if you work for an auto insurance company that provides you with insurance, you might be dropped from their insurance if you're fired.
Are Arizona's minimum requirements providing enough coverage?
Arizona's minimum coverage limits are low. For this reason, getting coverage above the state-mandated limits is recommended. When minimum coverage limits are low, likely, it doesn't cover the costs involved in a car accident. You don't want to pay out-of-pocket expenses after an accident.
Arizona's property damage liability limit falls short of covering, for example, a luxury vehicle.
Penalties for driving without proof of insurance in Arizona
It's mandatory in Arizona to carry the minimum auto insurance coverage. If you have coverage below the 25/50/15 liability limit or you're unable to provide proof of insurance during a traffic stop, you face the following penalties:
Suspension of driver's license for up to a year
Fines up to $1,000
Suspension of registration for up to a year
$35 reinstatement fee
Carrying SR-22 insurance for two years
Revocation of license plates up to a year
If you show your insurance information within 30 days, it prevents the suspension of your registration, license, and plates.
Insurance providers are notified if you have to file an SR-22 form with the Arizona department of transportation, and you're considered a high-risk driver. That increases your insurance premiums significantly for several years.
Arizona's optional car insurance coverage
Arizona car insurance laws only require you to have liability insurance. Many great add-ons to your insurance policy provide you with extra coverage.
Medical payments: medical bills and funeral costs add up quickly. This covers you for a specified amount for you and your passengers.
Collision coverage: this covers your vehicle if you are in a collision with an object or another driver.
Comprehensive coverage: protects your vehicles against non-collision damages such as weather damage, theft, or hitting an animal. You're fully covered if you have both comprehensive and collision.
Uninsured motorist coverage: it covers you if you're hit by a motorist that doesn't have liability coverage.
Roadside assistance: this coverage helps you if you have a breakdown. It covers flat tires, battery jumps, towing, and refueling.
Why it's important to follow Arizona car insurance laws and requirements
No one wants to be in an at-fault accident, but if you are, you want liability coverage. It covers damages up to your insurance policy limit. It's always a good idea to increase your limits; in Arizona, it's possible to do so for a reasonably low premium. Shop around and see what's available to you.
How much does the minimum car insurance cost in Arizona?
The cost of car insurance in Arizona depends on many factors. Rates vary depending on your driving record, age, credit score, driving experience, and where you live. Living in an area with high crime rates makes you likely to pay a higher auto insurance premium.
We've compared several car insurance providers and found that GEICO has the cheapest car insurance in Arizona at $366 yearly.
Cheapest minimum liability car insurance in Arizona
| Company | Monthly |
| --- | --- |
| GEICO | $31 |
| USAA | $32 |
| Progressive | $42 |
| CSAA | $45 |
| Country Financial | $48 |
Minimum car insurance requirement in Arizona when leasing a car
Arizona doesn't determine car insurance requirements for leased vehicles. But the minimum amount of coverage might not be enough for leasing companies.
Most leasing companies require you to carry full coverage that includes comprehensive, and collision insurance. They prefer a coverage limit of 100/300/50 as the minimum to protect their assets. It's best to contact your leasing company for clarification on what they require.
In Arizona, there are 11.8% of drivers don't have insurance. Uninsured motorist protection covers you against uninsured drivers.
FAQs
What is "basic" car insurance in Arizona?
You must have liability insurance with 25/50/15 coverage limits. Arizona's car insurance laws protect you from costs of up to $50,000 from all medical expenses to third parties. If multiple people were injured, your coverage protects you for $25,000 per person, and up to $15,000 in property damage.
How can I lower my car insurance premium?
You're able to lower car insurance premiums in Arizona in several ways. Take advantage of discounts, as most insurance providers offer discounts for being claims-free, having an anti-theft system, bundling policies, and taking a defensive driving course.
Do you need car insurance to register a car in Arizona?
If you want to register a car in Arizona, you must have proof of insurance. You must present an ID with your registration application.
Is Arizona a no-fault state and what does this mean?
Arizona is an at-fault state. If you cause an accident, you're financially responsible for the other party's expenses. That includes the cost of medical expenses and expenses from damages to your vehicle.
Does Arizona allow for diminished value compensation after an accident?
Arizona allows you to get compensation for the difference in your vehicle's market value before, and after an accident. The claim must be filed within two years of the accident, as there is a statute of limitations for diminished value claims.
Get Coverage That Meets Arizona's Car Insurance Requirements
Purchasing cheap auto insurance in Arizona has never been easier. You must ensure you have the minimum coverage in Arizona to protect you.
If you're ready to purchase Arizona auto insurance, shopping around is the best way to find cheap rates. We have a helpful tool to find the most affordable car insurance.