UPDATED: MARCH 14, 2023 | 1 MIN READ
In 2022, Arizona residents will pay an average of $1,743 per year for auto insurance. This is about 1.6% less than the national average of $1,771. There are many factors that will affect your rates: your credit score, vehicle make/model, and more. Here's what you need to know before buying car insurance in Arizona.
Best Arizona Car Insurance Companies
Arizona residents pay less for auto insurance than the national average cost. This is only an estimate; it's important to shop around and compare costs to guarantee you have the best rates. Based on customer scores, the best auto insurance companies are GEICO and State Farm.
Cheapest Arizona Car Insurance Company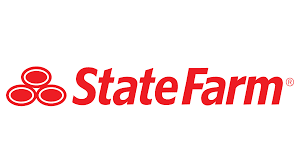 When determining rates, car insurance companies take various factors into consideration. Your coverage will also determine your cost. Minimum coverage is cheaper, but it only pays for injuries to others in the event of an accident.
State Farm offers the cheapest rates: $653 for limited coverage and $1,431 for full coverage.
Company With the Best Customer Service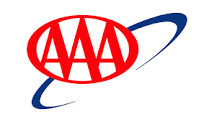 Consumers looking for top customer service should check into AAA. The company carries a high J.D. Power customer service score. It's also known to provide excellent coverage options and a range of discounts and services to its customers.
Company With the Best Discounts

The auto insurance company offering the best discounts in Arizona is Progressive. The average annual rate is $1,472, lower than the state's average.
Progressive offers an impressive list of discounts:
Payment/billing discounts (Automatic payment, pay in full, and paperless billing)
Online discounts (online quote and sign online)
Continuous insurance discounts
Student discounts (Distant student, good student, and teen driver)
Homeowner discounts
Multi-policy and multi-car discounts
Safe driver and snapshot program discounts
Local and Regional Car Insurance Carriers In Arizona
ACCC Insurance
ACCC Insurance is a specialty insurance carrier that sells non-standard car policies for Arizona drivers. That means the company provides coverage for motorists who have difficulty finding insurance because they have a high-risk profile. 
Arizona drivers who have blemishes on their driving record, such as tickets for DUI or reckless operation violations, have a better opportunity to find coverage with ACCC Insurance. [ACCC went into receivership on October 21st, 2020.
The company was acquired by Embark General, which continues its tradition of offering non-standard automobile coverage for Arizona drivers.]
GAINSCO Insurance
GAINSCO Insurance is a subsidiary of State Farm specializing in non-standard auto insurance for Arizona drivers with high-risk profiles. GAINSCO policies are designed to meet the needs of the individual driver.
Your premium with GAINSCO is based on the last three to five years of your driving history. GAINSCO's agents strive to help Arizona's high-risk drivers obtain the insurance they need, even if their license has been canceled or suspended.
Personal Express Insurance
Personal Express Insurance offers Arizona drivers insurance options that are tailored to their budgets and needs. The standard coverages include bodily injury liability, property damage liability, uninsured motorist, personal injury liability, and collision coverage.
Arizona motorists can also add more coverage, including roadside assistance, reimbursement of rental cars, gap insurance, and mechanical breakdown coverage. If you have a good driving record, have installed anti-theft devices on your car, own a hybrid vehicle, or have multiple policies with Personal Express, you may qualify for even more savings.
Arizona insurance demographics
When determining premium rates, car insurance companies in Arizona will consider many factors. You'll pay more for your auto insurance if you're a younger driver or if you live in an area with high crime rates. The demographics below may also affect auto insurance rates in Arizona:
Average Car Value: According to KTLA, the average price of a used car in Arizona in 2022 is $32,422.
Crime Rates: In Arizona, your chances of becoming a victim of violent crime are 1 in 199. In 2020, the state reported 35,980 acts of violent crime and 165,323 acts of property crime.
Median Household Income: Arizona's median household income is $61,529. This is about 5.6% less than the U.S. median household income of $64,994.
Median Age Range: Arizona's median age range is 25-34 years old, at 13.8% of the state's population. The largest age group in Arizona is 35-54 years old, at 24.2%.
Education: Almost 90% of Arizona state residents are high school graduates. Around 30% are college graduates, and over 5% are attending college.
Common risk factors in Arizona
Fires, severe storms, flood damage, and property crime are the most common risks in Arizona. Each of these can impact your insurance premiums.
Are there auto insurance laws in Arizona?
Like most states, Arizona requires coverage for every motor vehicle on the road.
What are the minimum car insurance requirements in Arizona?
Under Arizona's mandatory liability insurance laws, the minimum levels of responsibility are:
$25,000 bodily injury liability for one person and $50,000 for 2+ people
$15,000 property damage coverage
Am I required to carry uninsured motorist coverage in Arizona?
Uninsured motorist coverage isn't required in Arizona. Insurance companies must offer at least $25,000 in uninsured motorist bodily injury coverage per person (up to $50,000 per accident).
Arizona SR22 policies
If you've had your driver's license suspended or revoked in Arizona, you'll have to buy an SR22. This isn't auto insurance; it's a certificate your insurance company provides to you upon request. You'll take this certificate to the DMV to prove that you have minimum liability coverage to reinstate your license.
What happens if my vehicle isn't properly insured in Arizona?
Without proper insurance, you could lose your driver's license and vehicle registration. Reinstating these privileges can also be costly. You'll have to pay fees and file future proof of financial responsibility with the DMV.
Does Arizona accept digital insurance cards?
Arizona allows you to show proof of insurance on a wireless device. Check to see if your auto insurance offers an app that stores your coverage information. You may also consider taking a clear, up-to-date photo of your insurance card.
How much does car insurance in Arizona cost?
On average, Arizona residents pay $1,743 per year for auto insurance. Your auto insurance rates will depend on your city and the cost of medical care in that city.
Average cost of car insurance by city
Out of the five cities below, Tucson offers the cheapest car insurance in Arizona. The priciest city in Arizona for auto insurance is Phoenix, at 18% over the state's average cost. Scottsdale and Mesa are consistent with Arizona's annual average.
| City | Average Arizona Car Insurance Cost | Difference From Arizona Average |
| --- | --- | --- |
| Chandler | $1,687 | -3% |
| Mesa | $1,748 | 0% |
| Phoenix | $2,064 | 18% |
| Scottsdale | $1,752 | 0% |
| Tucson | $1,666 | -4% |
Average cost of car insurance by company
Those shopping for cheap car insurance in AZ should look to GEICO. The average full-coverage annual premium is only $420. The most expensive full coverage in Arizona is Nationwide at $715.
| Car Insurance Company | Average Full-Coverage Premium (Annually) |
| --- | --- |
| Allstate | $560 |
| GEICO | $420 |
| Nationwide | $715 |
| Progressive | $645 |
| State Farm | $565 |
Average cost of car insurance by age
As with most states, obtaining your own insurance at 18 is costly. In Arizona, the average full-coverage premium for an 18-year-old is $4,824. Twenty-year-olds can enjoy lower premiums at an average of $3,388. The cheapest premiums in the state are generally extended to 60-year-old consumers.
| Age | Average Full-Coverage Premium (Annually) |
| --- | --- |
| Age 16 | $2,711 |
| Age 18 | $4,824 |
| Age 20 | $3,388 |
| Age 25 | $1,953 |
| Age 30 | $1,770 |
| Age 40 | $1,547 |
| Age 50 | $1,500 |
| Age 60 | $1,440 |
| Age 70 | $1,601 |
Average cost of car insurance by gender
Usually, male drivers pay more for car insurance because they're statistically likely to engage in risky driving. However, the Arizona rates for male and female drivers at age 40 show male drivers paying about 2.6% less than female drivers. At other ages, males tend to pay more.
| Gender | Average Full-Coverage Premium (Annually) |
| --- | --- |
| Male | $1,530 |
| Female | $1,570 |
Average Cost of Car Insurance For Drivers With Bad Credit
Insurance companies see a statistical link between credit and the likelihood of filing. The average cost of car insurance in Arizona for drivers with bad credit varies. GEICO offers the cheapest annual rate at $1,755. Drivers with bad credit will pay the highest premiums with State Farm and Allstate.
| Company | Annual Premiums For People With Bad Credit |
| --- | --- |
| Allstate | $3,540 |
| GEICO | $1,755 |
| Nationwide | $2,290 |
| Progressive | $2,585 |
| State Farm | $6,035 |
Average cost of car insurance in Arizona by driving record
A speeding ticket, DWI conviction, or accident in Arizona will increase your rates. The average rate increases below will help you determine if your rates are still in the normal range.
| Driving Incident | Average Full-Coverage Premium (Annually) | % Increase In Average Full-Coverage Premium |
| --- | --- | --- |
| Clean Driving Record | $1,743 | 0% |
| Speeding Ticket | $2,216 | 27% |
| Accident | $2,504 | 44% |
| DUI/DWI | $3,379 | 94% |
What optional Arizona auto insurance coverages should you consider?
If you're looking for more coverage, these are great add-ons to consider in Arizona:
Roadside assistance
Medical payments
Uninsured motorist coverage
Keep in mind that mandatory insurance limits may not be enough to protect you, so it's a good idea to explore options for more comprehensive coverage.
What auto insurance discounts to look for in Arizona
Many auto insurance companies in Arizona make it easy to save on premiums. For example, you can get discounts by registering for paperless billing, bundling, or if your car has certain safety features. Also, ask about teen driver discounts, bundling discounts, and discounts for taking a state-approved defensive driving course.
FAQs
What's the average cost of car insurance in Arizona?
On average, Arizona residents pay $1,743 per year for auto insurance.
Can you find cheap car insurance in AZ?
It is possible to find cheap car insurance in AZ. In fact, Arizona car insurance is about 1.6% cheaper than the national average.
High-risk d
Is car insurance expensive in Arizona?
Arizona car insurance is about 1.6% less than the national average.
Is it mandatory to have car insurance in Arizona?
Arizona's insurance laws require every driver to carry a minimum amount of auto insurance. The state requires liability insurance with
What's considered full coverage in Arizona?
The state usually defines full coverage as a policy that provides more than the state's minimum liability amount. In Arizona, that's $25,000 in bodily injury coverage per person (up to $50,000 per accident) and $15,000 in property damage coverage. Full-coverage policies also include comprehensive and collision coverage.
How to find cheap car insurance in AZ
If you want the best car insurance in Arizona, you need to consider the type of coverage you want – cheaper might not mean the best. Once you choose a coverage type, use our online quote form to get several quotes. Then, decide which policy is right for you.