UPDATED: SEPTEMBER 14, 2022 | 3 MIN READ
​​Acquiring Idaho car insurance shouldn't be stressful, and we're here to help. In general, auto insurance in Idaho is inexpensive—less than the national average by 28.7%. Many different factors come into play to determine your insurance rate. We're here to walk you through the process and find you the cheapest Idaho auto insurance.
Best Idaho Car Insurance Companies
There are a few different car insurance companies that offer great rates. Finding one that fits your needs for coverage is possible. Below are the best options for cheap auto insurance in Idaho.
Cheapest Idaho Car Insurance Company

​​The cheapest car insurance company is Auto-Owners, with an average annual premium of $236 per year. That is only if you want minimum liability coverage. That's 45% cheaper than the state average.
Company With the Best Customer Service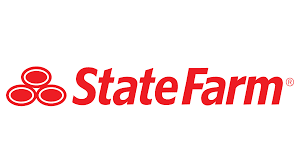 Idaho car insurance companies with the best customer service are as follows:
USAA: Ranked at the top of the list scored by J.D. Powers' 2021 U.S. Auto Insurance Study as 884 out of 1,000.
State Farm: They scored an 844 on J.D. Power's 2021 auto study.
PEMCO Insurance: Placed third in their region, scoring 835 in J.D. Power's 2021 auto study.
Company With the Best Premium-Reducing Programs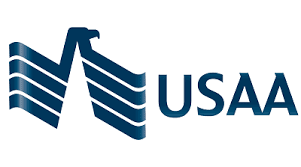 ​​USAA is the Idaho car insurance company that offers the most premium-reducing discounts, including a safe driver discount, new vehicle discount, and annual mileage discount. Fortunately, it's only available for military members and their families. Farm Bureau is the second insurance company with the most discounts, including safe driver, package discounts, mature drivers, multiple cars, and good student discounts.
Idaho Insurance Demographics
Certain demographics determine the types of discounts you qualify for.
Crime Rates: The 10-year average in Idaho is 17.56 crimes per 1,000 people. Compared to the national average of 25.61 crimes per 1,000 people.
Average Household Income: The average household income is $77,399. The Median household income is $58,915.
Median Age Range: The median age as of 2019 is 36.9 years.
Education: The educational attainment in Idaho is below the nation. Only 25% of Idaho's residents 25 and over have earned a bachelor's degree.
Common Risk Factors In Idaho
Common risk factors that increase car insurance rates are:
Speeding
Distracted driving
Reckless driving
At-fault accidents
Racing
Auto Insurance Laws In Idaho
If you're a resident of Idaho, you must have a minimum amount of auto insurance to drive legally. Idaho car insurance laws require you to acquire at least 25/50/15 liability insurance.
What are the minimum car insurance requirements in Idaho?
The minimum legal requirement is at least 25/50/15 liability insurance.
Am I required to carry uninsured motorist coverage in Idaho?
Uninsured motorist coverage isn't required in Idaho. You're able to reject the coverage in writing.
Idaho SR-22 and FR-44 policies
An SR-22 is a legal requirement for anyone with a DUI conviction, an at-fault collision, driving without insurance, or driving with a suspended license. It's not an insurance policy but a form issued by your insurance company to ensure you're insured. It's not always possible to find cheap SR-22 insurance.
Is Idaho a no-fault state?
​​Idaho isn't a no-fault state. In Idaho, you can sue another driver to recoup losses or pay for your pain and suffering if an accident occurs.
What happens if my vehicle isn't properly insured in Idaho?
Idaho residents must carry proof of liability insurance and present it to an officer if they're stopped. If you don't have it, you have 30 days to provide it or risk registration suspension—failure to provide insurance results in a $75 fine.
Does Idaho accept digital insurance cards?
Idaho does allow digital proof of insurance. 
How Much Does Car Insurance In Idaho Cost?
The cost of car insurance in Idaho depends on many different things, including where you live, your age, gender, credit score, driving record, and what company you choose. 
Average Cost of Car Insurance In Idaho By City
Many companies offer cheap car insurance in Idaho based on your city.
| City | Average Idaho Car Insurance Cost | Difference From Idaho Average |
| --- | --- | --- |
| Boise | $938 | -10% |
| Caldwell | $1,010 | -3% |
| Idaho Falls | $1,054 | 1% |
| Nampa | $1,000 | -4% |
| Meridian | $939 | -10% |
Average Cost of Car Insurance In Idaho By Company
Shopping around for car insurance is the best way to find the cheapest rate.
| Car Insurance Company | Average Full-Coverage Premium (Annually) |
| --- | --- |
| American National | $434 |
| USAA | $725 |
| State Farm | $853 |
| Farmers | $797 |
Average Cost of Car Insurance In Idaho By Age
Depending on your age, you might be able to get lower car insurance rates. Older drivers typically get cheaper auto insurance in Idaho than young drivers.
| Age | Average Full-Coverage Premium (Annually) |
| --- | --- |
| Age 16 | $1,705 |
| Age 18 | $3,586 |
| Age 20 | $2,648 |
| Age 25 | $1,460 |
| Age 30 | $1,220 |
| Age 40 | $1,163 |
| Age 50 | $1,036 |
| Age 60 | $1,009 |
| Age 70 | $1,122 |
Average Cost of Car Insurance In Idaho By Gender
Gender doesn't have as significant an impact on car insurance premiums, but it is considered.
| Gender | Average Full-Coverage Premium (Annually) |
| --- | --- |
| Male | $1,025 |
| Female | $995 |
Average Cost of Car Insurance In Idaho By Credit Score
Insurers consider a customer's credit score because they believe that someone with a superior credit score is usually a more dependable driver.
| | Poor | Average  | Good | Excellent |
| --- | --- | --- | --- | --- |
| National Average | $3,002 | $1,907 | $1,771 | $1,556 |
| Idaho | $1,935 | $1,585 | $1,300 | $900 |
Average Cost of Car Insurance In Idaho By Driving Record
If you're an at-risk driver, you'll likely pay more for car insurance in Idaho than a good driver.
| Driving Incident | Average Full-Coverage Premium (Annually) |
| --- | --- |
| Clean Driving Record | $1,045 |
| Speeding Ticket | $1,213 |
| Accident | $1,395 |
| DUI/DWI | $1,796 |
What Optional Idaho Auto Insurance Coverages Should You Consider?
These are a few of the optional coverages available to you:
Roadside Assistance
Glass Coverage
Rental Car Coverage
Medical Payments
What Auto Insurance Discounts To Look For In Idaho
There are many different discounts available depending on your age and driving record. Ask your insurer if you qualify for safe driving discounts or multiple vehicle discounts.
Idaho Car Insurance FAQs
How much does car insurance cost in Idaho?
The average cost of Idaho car insurance is $428 yearly.
Is car insurance cheap in Idaho?
Idaho car insurance is about 38% less expensive than the national average.
Is Idaho a no-fault state?
Idaho isn't a no-fault state.
What is sr22 Insurance Idaho?
​​SR-22 insurance is required for drivers who commit serious traffic violations such as a DUI.
How long does an SR-22 last in Idaho?
An SR-22 lasts between one and three years in Idaho. 
How To Find the Cheapest Idaho Car Insurance
Finding the cheapest Idaho car insurance is simple. Use our online auto insurance quote tool to be matched with a policy that fits your needs and budget.