UPDATED: FEBRUARY 08, 2023 | 1 MIN READ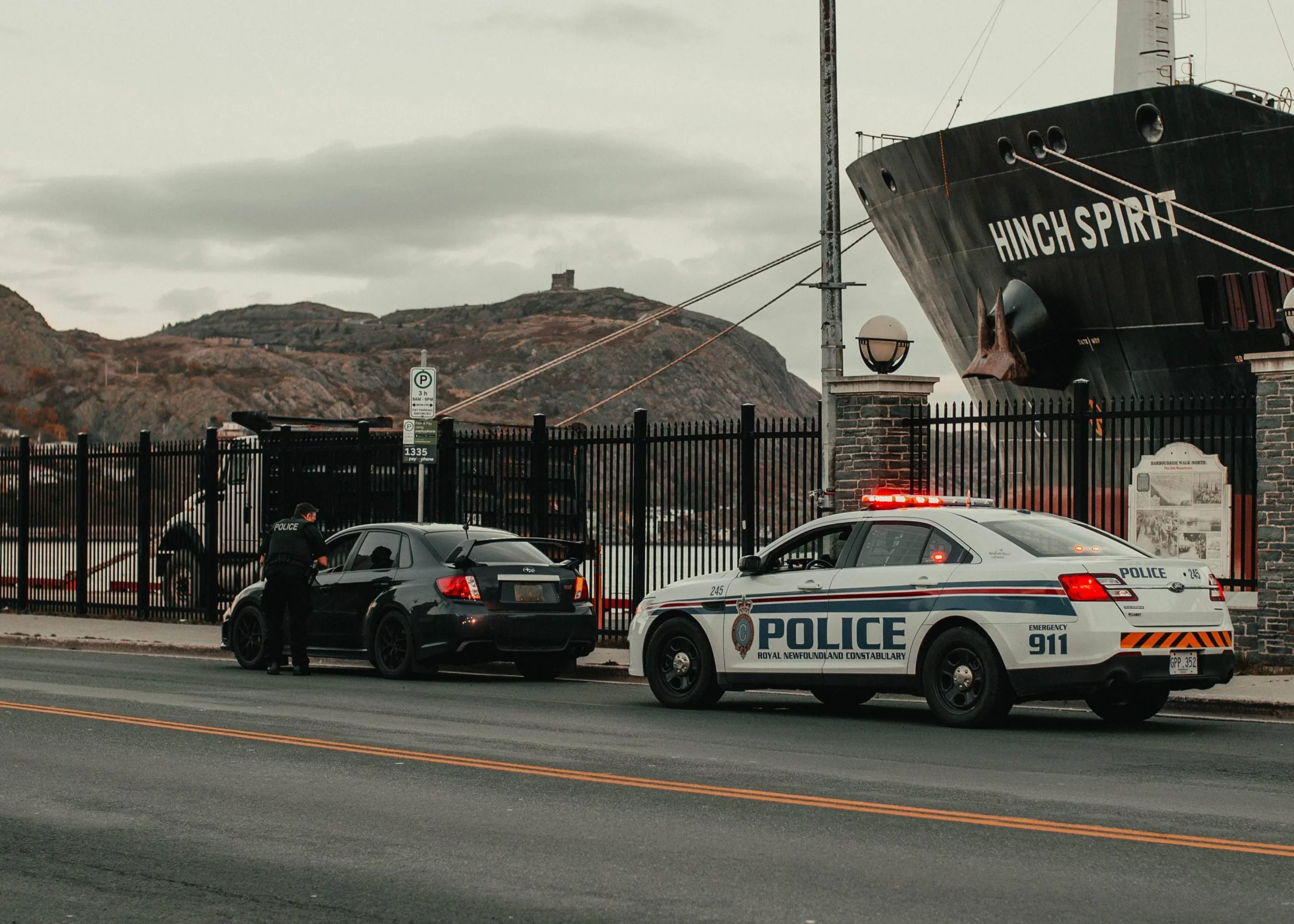 High-risk drivers in Idaho often pay higher car insurance rates, especially if deemed high-risk for Driving Under the Influence (DUI), racing, or reckless driving. Idaho drivers pay car insurance rates lower than the national average, but speeding tickets or car accidents often result in high rates.
Let's examine what a high-risk driver is and the average cost of car insurance for high-risk drivers in Idaho, plus how you can save on insurance premiums even with a poor driving record.
Definition of a High-Risk Driver in Idaho
High-risk driver's licenses don't carry a sticker as a high-risk indication. Your driving record, or lack thereof, indicates your high-risk status. Car insurance companies base premiums on your driving history and look at the last three to five years of your driving record.
Insurance providers use the term for inexperienced drivers, drivers with poor driving records, and DUI convictions. The word "high-risk" means the insurance company takes a higher risk with these drivers than with an experienced driver without these blemishes. A high-risk driver has an increased risk of accidents, tickets, and traffic violations.
Characteristics of high-risk drivers
A high-risk driver is a motorist with one or more of the following:
History of driving without insurance
Multiple speeding tickets or other violations
Repeat at-fault car accidents
DUI conviction
Driving While Intoxicated (DWI) conviction
Street racing or stunt driving charges
Unlicensed driver
Drivers with previous SR-22 requirements
Insurance carriers may also consider drivers, especially young drivers, of certain exotic vehicles or sports cars high-risk.
How long are you a high-risk Idaho driver?
The high-risk driver label doesn't stick around forever. If drivers maintain a clean driving record after their initial violations, their insurance company may offer lower premium rates after a few years.
Drivers can also improve their credit scores and make insurance payments on time for better rates. Idaho's teen drivers gradually gain more experience on the road, and with careful driving, their car insurance rates drop by 12% by age 18. A high-risk driver may also lower their risk with a defensive driving course.
Insurance Rates for High-Risk Idaho Drivers
For a full-coverage insurance policy, Idaho car insurance premiums fall below the national average of $1,771 at $1,065 annually. However, high-risk drivers typically pay much higher rates, mainly if their driving record includes a DUI or other serious violations.
High-risk Idaho motorists may still find cheap car insurance despite an unsatisfactory driving record. Here are the best auto insurance companies for drivers with a troublesome driving history. Insurance providers base premiums on drivers' age, location, gender, and vehicle make/model.
Insurance rates for Idaho high-risk drivers with a DUI
A DUI in Idaho can increase annual car insurance rates by $495. State Farm offers the cheapest average Idaho auto insurance rates after a DUI for full and minimum coverage.
Insurance rates for Idaho drivers with speeding tickets
Speeding tickets may increase insurance rates for drivers in Idaho by 23% to 27%. State Farm features the lowest premium rates for drivers with speeding tickets or citations at $833 annually.
Insurance rates after an at-fault accident
At-fault drivers in Idaho can expect an increase of $400 to $600 more on their annual premium. State Farm again offers the lowest average car insurance rates at $918 after an at-fault accident.
Consequences for High-Risk Drivers in Idaho
Idaho requires all motorists to carry the state minimum liability insurance of:
$50,000 for injury/death to more than one person
$25,000 for injury/death to one person
$15,000 for damage to property
Idaho uses an online insurance verification system (OIVS), and drivers without state-required liability coverage face various consequences. Other high-risk drivers in Idaho face penalties as well.
License suspension and points
Idaho suspends the driver's licenses of motorists with certain vehicle violations. The Idaho DMV also adds points to drivers with violations in Idaho, Canada, and most states as part of the Driver License Compact; exceptions include Michigan, Wisconsin, Georgia, Massachusetts, and Tennessee.
Drivers with 12 to 17 points in 12 months face a 30-day suspension, while 18 to 23 points in 24 months yield a 90-day suspension.
SR-22 insurance
Idaho requires SR-22 insurance from drivers with a DUI conviction and other violations. The SR-22 insurance documents a driver holds the state minimum car insurance. Drivers with an SR-22 in Idaho pay an average annual premium of $615.
Idaho requires an SR-22 for a minimum of three years for DUIs, though severe violations may require more time. Driving while uninsured in Idaho results in an SR-22 of one year for the first offense and three for subsequent offenses.
FAQs
How long does an accident stay on your record in Idaho?
A car accident stays on your driving record for a lifetime. The points accumulated from the accident remain on your record for a limited time.
Who are the highest-risk drivers in Idaho?
Idaho features some of the most dangerous roads in the United States, and the state's car crash rate spiked in 2021. Of Idaho's fatal crashes, 30% involved drinking, making DUI drivers the highest-risk drivers. The Idaho police arrest over 10,000 drivers for a DUI annually.
How much does a DUI in Idaho cost?
The fines for a DUI in Idaho range from $500 to $1000 for a driver's first-time offense. The Idaho DMV also charges a license reinstatement fee of $25 to $285, depending on the circumstances of your DUI. An in-state conviction or withheld judgment for DUI is a $285 fine.
After a DUI, your car insurance premium increases by 65% on average, plus you may need an SR-22 insurance form. As of 2019, Idaho requires first-time DUI offenders refusing a roadside test to install an ignition interlock device in their vehicle.
What is the maximum amount of time an accident can stay on your record in Idaho?
An Idaho driving record covers three years. However, the Idaho DMV can make an all-year record available upon request. Your insurance company can see your car accident history for at least three years or even longer.
Most insurance providers check the last three to five years of a driver's record. The points for a car accident stay on your record for at least three years after your conviction date.
What are the penalties for driving without insurance in Idaho?
Uninsured drivers face penalties of $75 for the first offense and $1,000 for subsequent offenses. Subsequent offenses for driving without insurance may also carry 6-month jail sentences.
The DMV suspends uninsured motorists' driver's licenses until the driver shows proof of insurance and charges a reinstatement fee of $85. A first-time uninsured driver needs an SR-22 form for a year, while a repeat offender typically requires SR-22 for three years.
Buying Insurance as a High-Risk Driver in Idaho
High-risk drivers in Idaho face stiff penalties for DUI and other violations. In addition to fines and fees, they add points to their driver's licenses and pay higher insurance rates. One of the best ways to save on your Idaho car insurance after a violation is by comparing rates from various insurance providers. Get car insurance quotes to see how you can save.