UPDATED: MARCH 14, 2023 | 1 MIN READ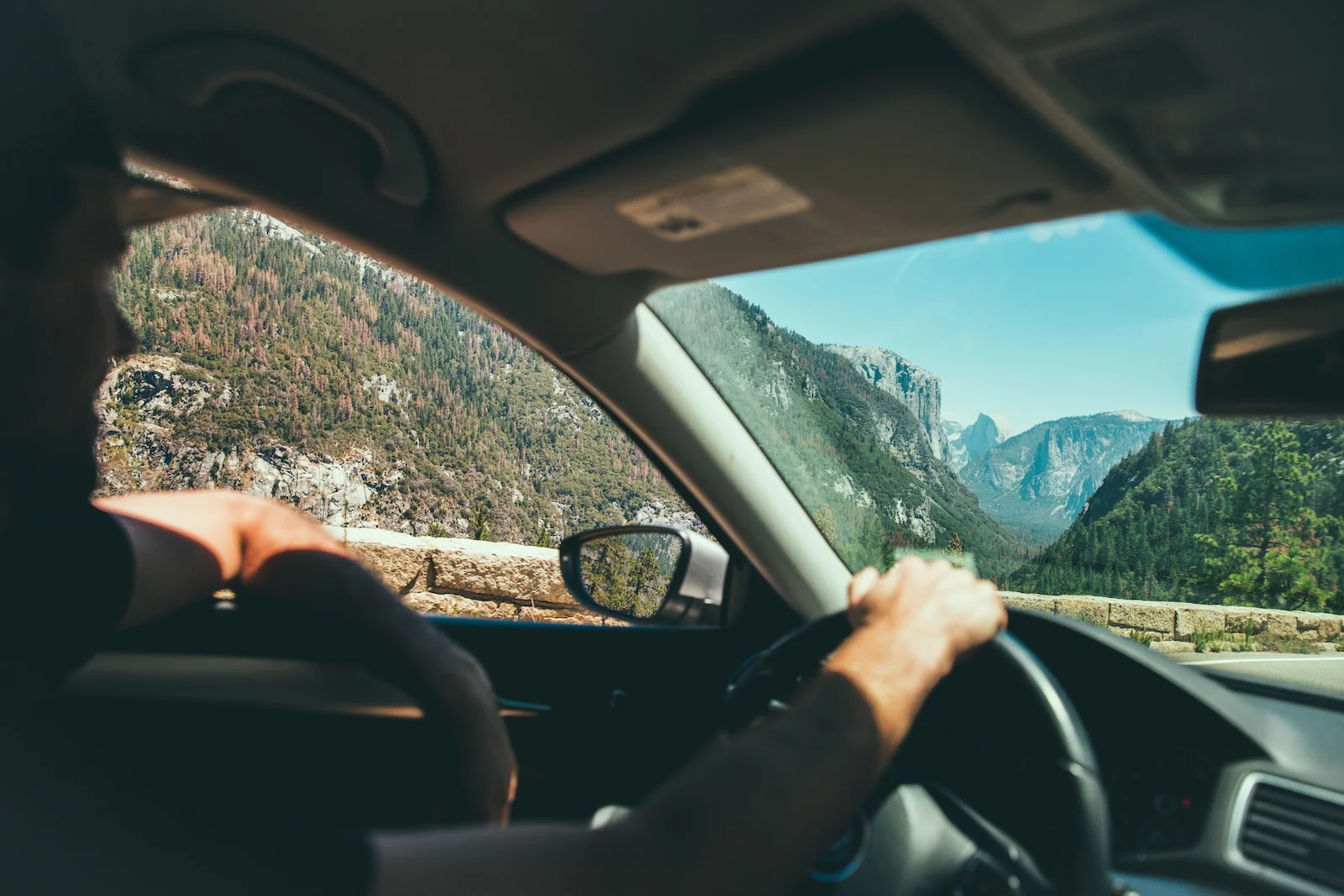 Idaho requires SR-22 insurance from drivers with certain motor vehicle violations or poor driving records. SR-22 costs more than traditional car insurance, and Idaho could require SR-22 insurance for more than a year.
This article breaks down SR-22 insurance in Idaho, including its definition, what it costs, and how to purchase it.
Idaho Drivers and SR-22 Requirements
SR-22 insurance is a certificate or form, not a separate insurance policy. When you have an SR-22, your insurance company files the form electronically on your behalf with the Idaho Department of Motor Vehicles (DMV), and it goes on your driving record. The following moving violations often trigger the SR-22 insurance requirement:
Driving without Idaho's minimum insurance
Driving without an auto insurance policy
Driving with a suspended license
Driving While Intoxicated (DWI)
Hit-and-run (leaving the scene of an accident)
At-fault accidents
Reckless driving
History of repeat traffic violations
Refusal of a breathalyzer
Excessive driver's license points
The SR-22 form is proof of financial responsibility and states you carry the minimum car insurance Idaho requires. If you have a license suspension, you need an SR-22 for reinstatement. The cost for filing the SR-22 form is $15 to $25, which the driver pays. You also will have a reinstatement fee of $25 to $285 based on the offense(s).
After the insurance company files the SR-22 certificate, it remains on file for at least one year. If you have a second offense, the SR-22 stays on for at least three years. If the SR-22 insurance lapses or you miss payments, your time clock for mandatory SR-22 starts over.
When the state of Idaho mandates SR-22 insurance, your annual premiums increase. Insurance companies consider individuals with serious traffic violations high-risk and charge higher rates to compensate for it. A DUI SR-22 can raise your car insurance rates by 11%.
What are Idaho's minimum car insurance requirements?
Per the Insurance Information Institute (III), 13.2% of Idaho's drivers lack insurance. Driving without insurance is a common reason for an SR-22 filing. The minimum liability insurance requirements for Idaho drivers are:
$25,000 bodily injury liability coverage per person
$50,000 bodily injury liability coverage per accident
$15,000 property damage liability coverage per accident
Failure to meet the minimum liability requirements may result in an SR-22, particularly if you commit other driving violations.
Idaho also requires $25,000 per person and $50,000 per accident in uninsured/underinsured motorist coverage unless the driver explicitly rejects it in writing.
What are SR-22 non-owner policies?
If you don't have a vehicle but need to drive, SR-22 insurance is available in a non-owner policy. This SR-22 form satisfies the state's car insurance requirement and applies when you borrow a friend or family member's car. Non-owner SR-22 insurance is cheaper than traditional SR-22 insurance.
Non-owner insurance with an SR-22 costs an annual average of $271 with State Farm, but your insurance premium may vary. State Farm offers the lowest average SR-22 insurance costs, and GEICO offers the highest rates.
Cheapest Idaho SR-22 insurance
The average national cost for SR-22 insurance is between $167 monthly and around $2,000 yearly. In Idaho, the average price for SR-22 coverage is $615 a year. Your rates for SR-22 insurance will vary by driver age, gender, location, and carrier.
State Farm has the cheapest SR-22 insurance rates for Idaho drivers, with an annual premium of $313. USAA, an insurer strictly for military members and their families, isn't far behind at $363 a year. Allstate and MetLife, however, feature SR-22 insurance costs of over $530 annually.
The best SR-22 insurance company in Idaho
Idaho drivers have multiple options when they shop for SR-22 insurance. National carriers, including State Farm, USAA, Travelers, and Progressive, carry SR-22 insurance, and regional carriers may also.
State Farm, USAA, The Hartford, and American Family Insurance are top-rated for customer service by SR-22 customers in Idaho. Each has a JD Power customer satisfaction ranking of over 800/1000. The Hartford is the highest-scoring insurance company overall for the Northwest region, including Idaho.
How to save on SR-22 Insurance
SR-22 insurance in Idaho can be expensive, especially if you need it due to a DUI. If you need an SR-22 form, you should check with your current car insurance company. If they don't offer SR-22 forms or refuse to file them on your behalf, you must locate an auto insurance company that does.
Some SR-22 insurance providers can be pricy, especially if you have to switch to a new company for insurance coverage. High-risk drivers should shop around and request multiple insurance quotes whenever possible.
Your insurance company may offer you a bundle discount if you have a homeowners or renters insurance policy. An SR-22 will disqualify you from any good driver discounts, however.
FAQs
How much is SR-22 insurance a month in Idaho?
Idaho drivers pay an average of $62 to $112 a month. The exact amount depends on the insurance company, the reason for the SR-22, and other factors.
How long is SR-22 required in Idaho?
Idaho typically requires an SR-22 certificate for one year after the first offense and three years for each subsequent offense.
Does Idaho require SR-22 insurance?
Drivers need SR-22 insurance in Idaho if they drive with a suspended license, drive uninsured, engage in reckless driving, or have a DUI/DWI. You may also need SR-22 insurance if you have a history of at-fault accidents or refuse a breathalyzer test.
What are the requirements for SR-22 insurance in Idaho?
Idaho requires the SR-22 for one year for the driver's first offense, then three years for each additional offense.
How much is SR-22 a year in Idaho?
The filing fee for the SR-22 form in Idaho costs $15 to $25. An SR-22 may cost an average of $744 to $1,200 a year after insurance increases. If the Idaho DMV suspends your driver's license, you'll also have a reinstatement fee.
How do I get SR-22 insurance in Idaho?
Your car insurance company should offer SR-22 insurance, also known as the SR-22 form. You can request it from the company, and then they will submit it to the Idaho DMV.
If your insurance company refuses to cover you after your driving violation, you must find a new insurance company to file the SR-22 form.
Where can I find SR-22 car insurance in Idaho?
Your car insurance provider should offer SR-22 car insurance. Most regional and national carriers provide SR-22 insurance; if yours doesn't, you need to find an insurer to provide the service.
Get SR-22 Insurance in Idaho With Ease
If you need an SR-22 form in Idaho, don't delay or drive without it. A failure to purchase SR-22 insurance in Idaho may result in more traffic convictions and a loss of driving privileges. Luckily, it's never been easier to buy SR-22 insurance in Idaho.
Our online tool makes it simple to request and compare quotes from multiple car insurance companies. Even if you're happy with your current insurance company, you may find a way to save on SR-22 insurance. Get started and compare online insurance quotes now.