UPDATED: SEPTEMBER 05, 2023 | 1 MIN READ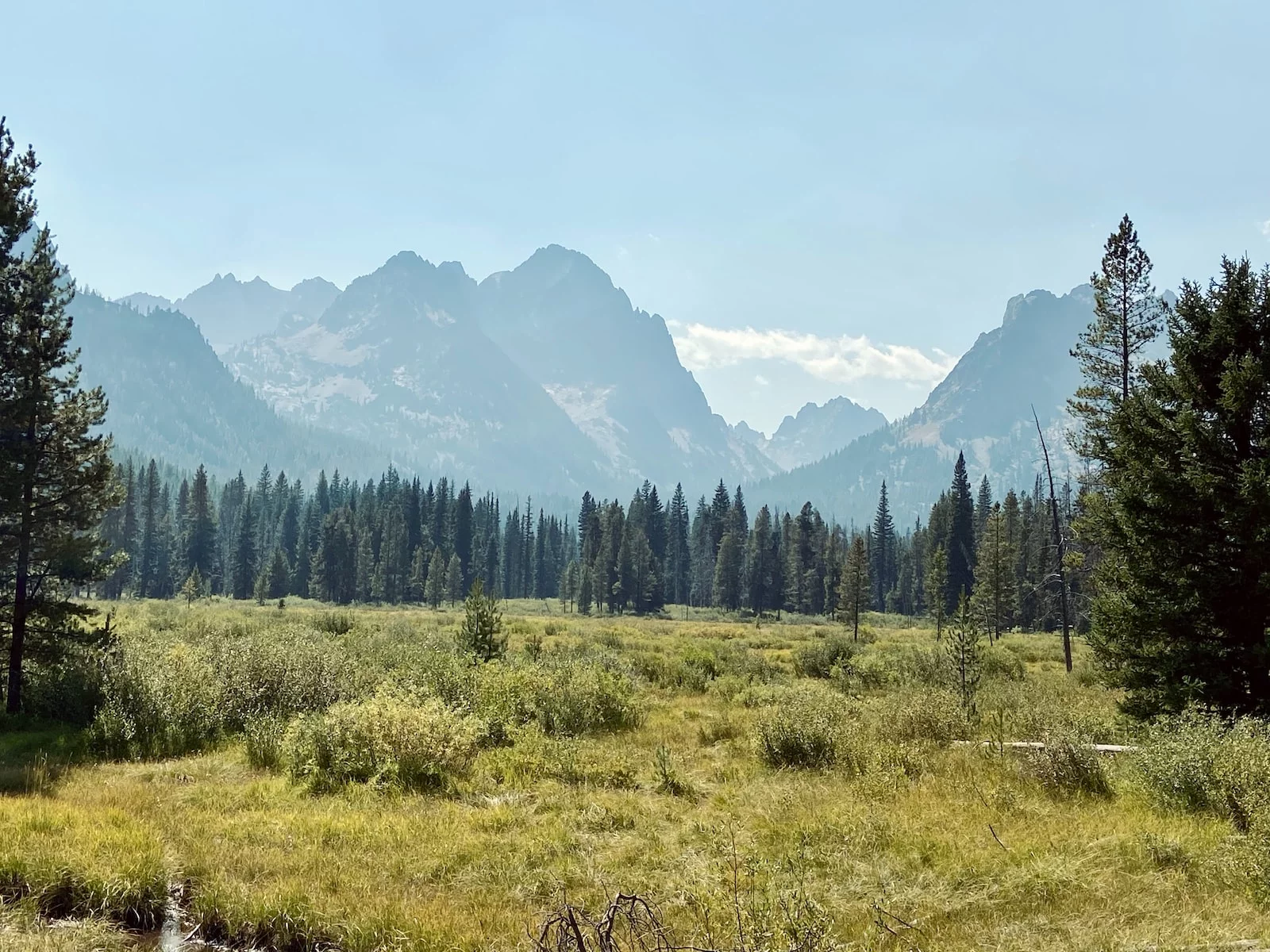 Like most people, you have difficulty finding the right health insurance plan. That's because there are so many out there that it can be overwhelming. However, it's not impossible to find the right one for you. This article will walk you through Idaho's different types of plans and how to find the right one for your needs.
Idaho Health Insurance Open Enrollment Dates
In Idaho, Open Enrollment for health insurance runs annually from October 15th to December 15th.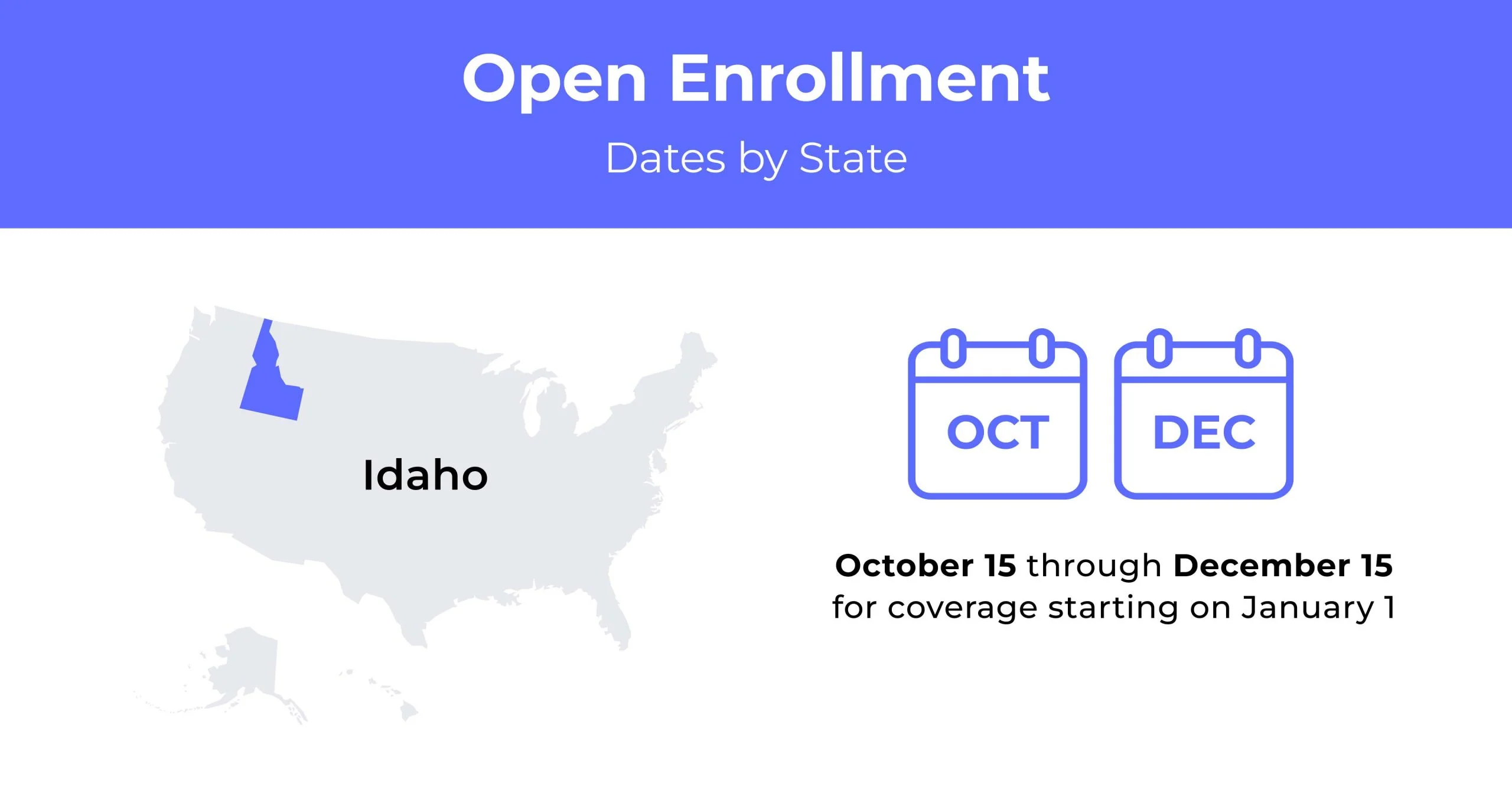 Idaho Health Insurance Demographics
Health insurance prices are dependent on many different factors. These include age, sex, and zip code, among others.
Average household income: The median household income in Idaho is $58,915. This is slightly less than the United States median household income of $64,994.
Median age range: The median age range of Idaho residents is 35-54, which is also the largest age group by far, at 24.1%.
Education: More than 91% of Idaho residents have graduated high school, with 28.7% having college degrees. The state has about 5.2% of residents working through college.
What type of Marketplace does Idaho have?
Idaho has a state-run health insurance exchange, and six different insurance providers offer coverage through that Marketplace. Your Health Idaho is the state insurance exchange where Idahoans can shop and compare plans and receive financial assistance if they qualify.
How many people are insured through the Idaho health insurance Marketplace?
The Idaho health insurance Marketplace has had a steady stream of people enrolling with them since created in 2014.
2014: 76,061 enrolled
2015: 97,079 enrolled
2016: 101,073 enrolled
2017: 100,082 enrolled
2018: 94,507 enrolled
2019: 94,430 enrolled
2020: 78,431 enrolled
2021: 68,832 enrolled
There are several reasons the enrollment declined in recent years, including budget cuts and Medicaid expansion.
Did Idaho implement the ACA's Medicaid expansion?
In November 2018, the people of Idaho voted to expand Medicaid and provide coverage to individuals with an annual household income up to 138% of the Federal Poverty Level (FPL). This will ensure that all Idahoans have access to healthcare.
When can you purchase ACA insurance in Idaho?
Residents of Idaho can apply to purchase Affordable Care Act (ACA) health insurance plans only during the annual Open Enrollment Period. This typically runs from November 1 – December 15 each year.
Residents who experience a 'qualifying life event' can also purchase health insurance up to 60 days after this event. A qualifying life event can include:
Marriage
Divorce
Birth
Adoption
Loss of employer-provided coverage
Types of ACA plans in Idaho
Idaho has three types of ACA health insurance plans: Bronze, Silver, and Gold.
Bronze: Bronze ACA Plans are the cheapest in Idaho's Marketplace. They cover 60% of your health care costs while you cover 40%. If you spend $1,000 on healthcare monthly, you will be responsible for $400, while your insurance company will cover $600. However, these plans also have the lowest monthly premiums and out-of-pocket expenses for deductibles and coinsurance.
Silver: Silver ACA Plans are the middle-of-the-road option in Idaho, costing $0 premium and boasting a $1,000 deductible. These plans have a medium level of monthly premiums but higher out-of-pocket expenses for deductibles and coinsurance.
Gold: Gold ACA Plans are the most expensive in Idaho and cover 80% of your health care costs, leaving you to pay 20% for any supplies or services not covered by insurance. These plans have the highest monthly premiums but provide the greatest level of coverage with the least out-of-pocket expenses.
What carriers offer ACA insurance in Idaho?
Six insurance providers are offering ACA health insurance coverage in Idaho. These six insurance companies are:
Blue Cross of Idaho
Molina
Mountain Health CO-OP
PacificSource
Regence BlueShield of Idaho
Select Health
How much does health insurance cost in Idaho?
The cost of health insurance in Idaho depends on how much you make, your age, and your plan type.
Cheapest health insurance by Metal Tier in Idaho
Insurance costs vary depending on the level of coverage you select. The chart below shows the cheapest individual health insurance option for each tier.
| Metal Tier | Monthly Premium | Deductible | Maximum Out-of-Pocket |
| --- | --- | --- | --- |
| Bronze | $310 | $7,300 | $8,550 |
| Silver | $426 | $3,000 | $8,700 |
| Gold | $450 | $2,100 | $8,550 |
Cheapest health insurance by county
Individual health insurance varies by location. However, Idaho residents don't see a large difference in costs throughout the state.
| County Name | Individual, Age 40 |
| --- | --- |
| Ada | $450 |
| Bonneville | $440 |
| Brannock | $440 |
| Canyon | $450 |
| Kootenai | $430 |
Are subsidies available in Idaho?
Health insurance subsidies are available in Idaho for people with low incomes.
Subsidies are available to help pay for health insurance. They are available for low-income people who buy their coverage or through the Marketplace.
The Affordable Care Act (ACA) provides financial help to qualifying individuals and families who need it most to make it more affordable to buy health insurance coverage in the Marketplace.
This includes those living in Idaho with incomes below 400% of the federal poverty level.
Can you purchase off-exchange insurance coverage in Idaho?
There are a few ways to buy off-exchange health insurance in Idaho. Some plans will be more expensive than on-exchange plans, but they may also offer coverage unavailable on the exchange. For example, if you have a pre-existing condition, you might be able to purchase an off-exchange plan that covers it.
Can you purchase short-term insurance in Idaho?
The Affordable Care Act, also known as Obamacare, has been a law since 2010. The act mandated that all Americans purchase health insurance or face a tax penalty.
However, the Trump administration has introduced new rules that allow people to purchase short-term health insurance plans for up to 12 months. These plans are not subject to the exact coverage requirements as plans from the Affordable Care Act.
Health coverage options for low-income people in Idaho
Health insurance is a very important topic for low-income people. It can help them in many ways, like reducing the risk of financial ruin due to medical expenses. It also provides peace of mind and protection from the high cost of medical care.
Different types of individual and family health plans are available for low-income people in Idaho. They include Medicare, Medicaid, and private health insurance plans that offer reduced rates for people with low-income levels.
What Medicare options are available In Idaho?
The Medicare Advantage program has four types of plans available for Idaho residents. These are:
Health maintenance organization (HMO)
Preferred provider organization (PPO)
Private fee-for-service (PFFS)
Special needs plan (SNP)
Medicaid in Idaho
Idaho has two types of Medicaid programs: traditional Medicaid and the Children's Health Insurance Program (CHIP). Traditional Medicaid is a state-run program that provides medical coverage to qualified low-income individuals and families. CHIP is a federal and state-funded program that offers medical coverage for children who are not eligible for traditional Medicaid but whose family income is too high for them to qualify for CHIP.
Cheapest health insurance plans in Idaho
The Affordable Care Act has enabled people to get affordable health insurance plans, but there are still some gaps in the coverage. Many different plans offer affordable coverage, so it is essential to compare them before deciding.
Cheapest health plan in Idaho with low out-of-pocket maximums
A Gold plan is a health insurance policy with the lowest out-of-pocket maximums. This means that you will have to pay the least when you go to see a doctor or fill a prescription.
The cheapest Gold plan in Idaho is the IDID Southwest Gold 2000 from Blue Cross of Idaho Health Service, Inc.
Cheapest insurance plan in Idaho with high out-of-pocket maximums
Bronze plans are the cheapest health insurance plan in Idaho. They offer high out-of-pocket maximums and low premiums. Younger people can afford higher premiums for a cheaper bronze plan because they are typically healthier, with higher incomes and fewer health problems.
The cheapest Bronze plan in Idaho is the IDID Southwest Bronze 7300 from Blue Cross of Idaho Health Service, Inc.
Cheapest insurance plan in Idaho with an HSA option
A health savings account is a type of savings account that is used to save money for healthcare expenses. It can also be called a pre-tax contribution. The funds in the HSA are not taxed, and they grow on a tax-free basis.
The pre-tax contribution can be used for deductibles, copays, coinsurance, and other out-of-pocket medical expenses. The funds can also be withdrawn to pay for qualified medical expenses without additional taxes or penalties.
The cheapest Bronze plan with an HSA option in Idaho is the IDID Southwest Bronze HSA 6250 from Blue Cross of Idaho Health Service, Inc.
Cheapest HMO/PPO/POS health insurance plans in Idaho
HMOs are generally cheaper than other plans but restrict your doctor's choices to those in the network. You can see any doctor with a PPO, but you have higher out-of-pocket costs. A POS plan is similar to an HMO but has a lower premium and higher out-of-pocket costs.
Idaho's cheapest HMO Silver plan is the Navigator Silver HSA 3500 from PacificSource Health Plans.
The cheapest PPO Silver plan in Idaho is the SLHP Silver 5000 from Regence BlueShield of Idaho, Inc.
Idaho's cheapest POS Silver plan is the Access Silver from Mountain Health CO-OP.
FAQs
Is health insurance expensive in Idaho?
The national average monthly cost of health insurance is $541. Idaho comes in just under that, averaging $516 per month.
Does Idaho have free health insurance?
Idaho Medicaid offers low-cost or free health insurance coverage to residents of Idaho with low income. More than 80 percent of currently enrolled Idahoans qualify for financial assistance; in 2020, one in three paid $0 monthly for coverage.
How expensive is health insurance in Idaho?
A 40-year-old adult with a Silver plan could expect to pay around $516 monthly for health insurance in Idaho.
What's the income limit for Medicaid in Idaho?
The Idaho Department of Health and Welfare says the U.S. poverty level determines Medicaid eligibility. The income limit for Medicaid is $1,563 for a single person and $3,192 for a family of four.
Is Blue Cross of Idaho the same as Blue Cross Blue Shield?
Blue Cross of Idaho is an independent licensee of the Blue Cross and Blue Shield Association.
Should students attending college in Idaho use the ACA Marketplace?
They can; however, many universities in Idaho provide health insurance options for their students.
How to buy affordable Idaho health insurance
Health insurance is a necessity for every individual and family. It's not just about medical care but also protection from financial losses in case of an accident or an illness. But how do you know which plan to choose when so many options exist?
The easiest way to find affordable health insurance plans in Idaho is to compare quotes from different providers. This will help you find the right plan for your needs at the best price possible.
There are a few things you need to look out for when comparing quotes:
The amount of coverage offered by the plan
Deductibles and out-of-pocket maximums
Copays for office visits and procedures
Network size (the number of doctors and hospitals where the plan covers care)
Use our online quoting tool to compare multiple health insurance plans and rates.