UPDATED: AUGUST 07, 2023 | 2 MIN READ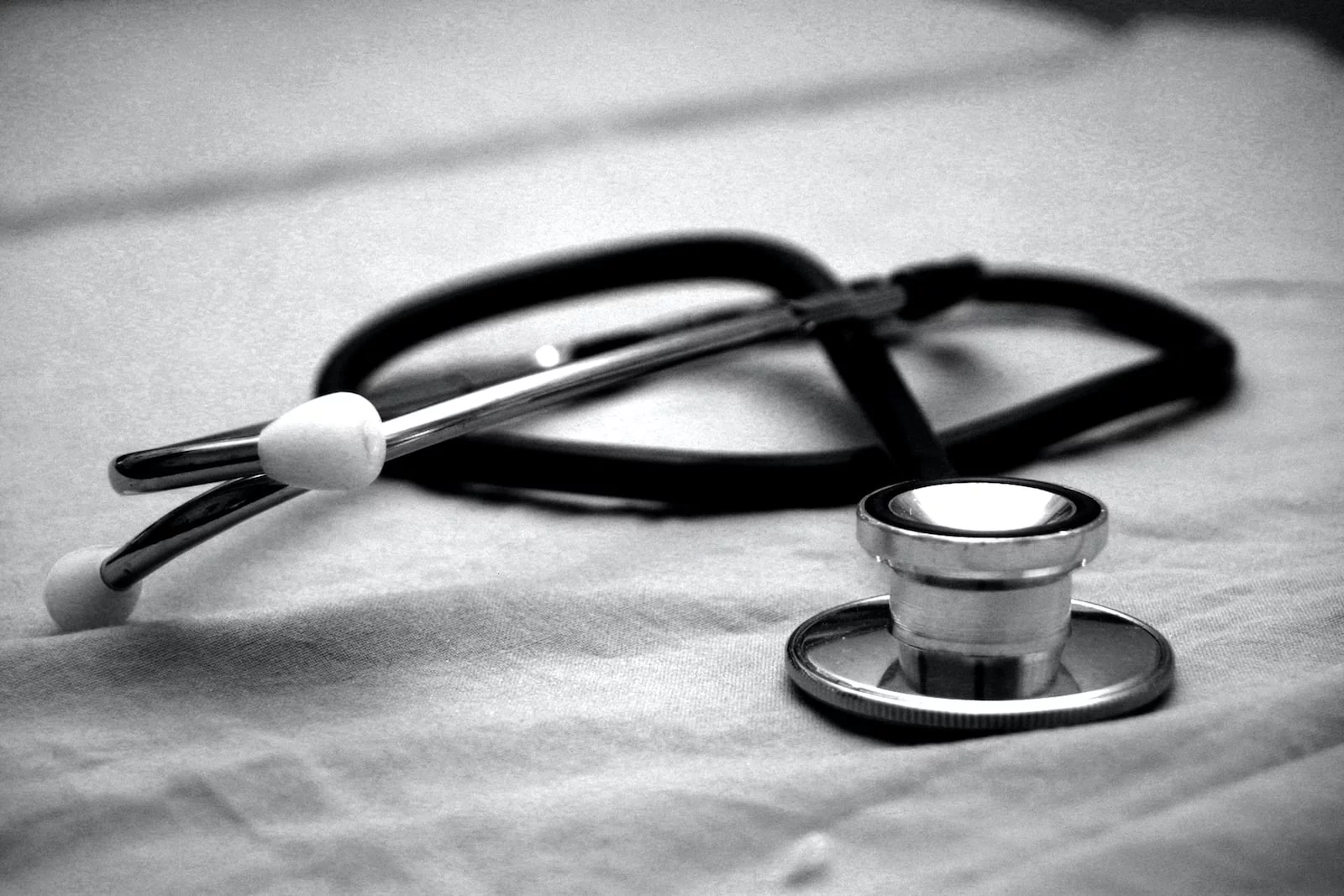 Forgetting health insurance can be easy for college students, especially if they're generally healthy and rarely require health services. But going without health care as a college student in Idaho is a bad idea. Skipping medical insurance leaves you covering the total cost of a medical emergency, but some universities require health insurance as a condition of enrollment. Fortunately, health insurance for Idaho college students isn't as complicated or expensive as one may think — learn about college student coverage options below.
What are the Idaho health insurance options available for students?
If you're attending college in Idaho and don't have health insurance, you're at risk of covering unexpected medical costs in an emergency. Fortunately, Idaho college students have many healthcare options:
University plans
Parent's plan
Marketplace plans on healthcare.gov
Medicaid
Short-term health plans
Idaho college students may also enroll in employer-sponsored, catastrophic, or private insurance plans, depending on their eligibility.
Benefits of student health insurance
While enrolling in health insurance may not be on the top of a college student's to-do list, the right coverage will keep them healthy and save them money in the long run. Even generally healthy people get sick, so it's best to have the right coverage to prevent a sky-high medical bill.
Rules for Idaho health insurance for students
Regardless of school enrollment, federal health law states that Idahoans can stay on their parent's plan until they turn 26. While health insurance isn't required by law in Idaho, some colleges may require it. For example, the University of Idaho requires full-time and international students to have health insurance coverage through personal insurance or the university's Student Health Insurance Program (SHIP).
Did the state implement the ACA's Medicaid expansion?
Idaho did implement the ACA Medicaid expansion. It took effect on January 2020. As of 2022, more than 121,000 Idaho residents were enrolled in expanded Medicaid.
Idaho ACA Open Enrollment dates
Idaho's open enrollment began on November 1, 2022, and will close on January 15, 2023. If you have a qualifying life event, you may apply for a healthcare plan outside the Open Enrollment window, usually within the last 60 days.
Are health insurance subsidies available?
If you meet eligibility requirements, you may qualify for subsidized coverage (insurance plans with premium tax credits) through the Marketplace.
What to consider when choosing Idaho student health insurance plans
Before you enroll in a student health insurance plan, you'll need to consider many factors: where you'll be attending school, whether you will remain on your parent's plan, and more. In addition to considering your health needs and budget, ask yourself the following questions before choosing your policy.
Are you going to school in-state or out-of-state?
If you're relocating to Idaho for college and already have health insurance, consider your current network providers. If you're attending school far away from home, doctors and hospitals in your new location may not be in-network.
Are you considered someone's dependent?
Many health insurance plans, like the Affordable Care Act (ACA) plans on Healthcare.gov, consider household income to determine eligibility. If you're considered a dependent on someone's taxes, insurance companies will look at your family's income, not your own.
Are you going to stay on your parent's health insurance plan or enroll on your own?
The ACA allows children to stay on their parent's plan until their 26th birthday. However, if the hospitals and doctors in your new location aren't in-network, your medical costs will be higher or not covered.
What student health plans offer the best coverage?
Like other types of health insurance, the best coverage will depend on your unique care needs and budget. As you compare costs across plans, remember that you may end up paying more than your monthly premium. Consider each plan's copayments, coinsurance, deductibles, and out-of-pocket costs before deciding.
What happens if you don't have student health insurance coverage?
For college students on tight budgets, it may be tempting to waive health insurance. However, you can never predict a medical emergency or illness. If you aren't enrolled in the right coverage, you risk paying for expensive medical bills out of your pocket.
How to get Idaho student health insurance coverage
Idaho college students have many options for health insurance coverage, with varying eligibility requirements and application processes. Whether you're staying on your parent's plan or searching for options on campus, learn more about your options before you make a final decision.
How to get coverage on your parent's health insurance plan
If you remain on your parent's plan until your 26th birthday, you may not need to take action. Check with your parents or insurance agent to ensure you have everything before starting school.
Getting health insurance from your school
Some Idaho colleges offer their health plans but may not cover off-campus services or coverage for part-time students. For example, the College of Idaho requires all full-time students to have health insurance, whether with a private plan or through Aetna Student Health, the university's health plan. Check with your university's admissions office to see if it offers a health plan for students.
Getting student health insurance coverage through the ACA
You may enroll in an ACA plan through the federal Marketplace at healthcare.gov if you meet eligibility requirements. Register for a new plan or make changes to an existing plan during Open Enrollment, or if you have a qualifying life event, you may enroll outside that window.
Getting student health insurance coverage from Medicaid
Medicaid in Idaho, provided by the Idaho Department of Health and Welfare, provides coverage for people with low income or disabilities. The Medicaid expansion covers individuals ages 19 to 64 under 138% of the FPL. You may still be eligible for the state's Children's Health Insurance Program (CHIP) if you don't qualify for Medicaid.
What are other student health insurance options available in Idaho?
Idaho students seeking alternative healthcare options can also explore catastrophic and short-term health insurance.
Catastrophic health plans may be an option if you're under 30, have a special hardship, or can't afford a traditional or ACA plan. They're cheaper than other plans, but they have a higher deductible.
Short-term health insurance may be a good fit if you only need coverage for a specific time. These low-cost plans offer temporary coverage for up to 12 months and can be renewed for up to 36 months. However, they don't cover pre-existing conditions or essential health benefits.
Cheapest student health insurance plans in Idaho
Shopping for cheap health insurance in Idaho depends on a few factors: how much you visit the doctor, whether you require prescription drugs, coverage options, and more.
Cheapest health insurance plan for students with low out-of-pocket maximums
If you have frequent doctor visits or take prescription drugs, you may be better off with a health plan with a low out-of-pocket maximum. Idaho's cheapest plan is the IDID Southwest Gold 2000 from Blue Cross of Idaho Health Service, Inc.
Cheapest student health insurance plan with high out-of-pocket maximums
You may benefit from a plan with a high out-of-pocket maximum if you're generally healthy. However, your costs will be higher if you require emergency care or non-routine doctor visits. The cheapest plan in Idaho is Blue Cross of Idaho Health Service, Inc.'s IDID Southwest Bronze 7300.
Cheapest student health insurance plan with an HSA option
Health insurance plans with Health Savings Plans (HSAs) are another good option for Idaho college students, as HSAs act as tax-free saving accounts for future medical costs. Idaho's best plans with HSA options are:
Bronze: The IDID Southwest Bronze HSA 6250 by Blue Cross of Idaho Health Service, Inc.
Silver: The SelectHealth Silver 3500 HSA Qualified by SelectHealth, Inc.
Cheapest HMO health insurance plans available for students
Health Maintenance Organization (HMO) plans in Idaho make up most of the plans in the state's private market. Idaho's cheapest HMO Silver plan is the Navigator Silver HSA 3500 from PacificSource Health Plans.
FAQs
Can students buy health insurance in Idaho?
Idaho college students have many options for healthcare, including private plans, ACA plans, short-term insurance, and more.
How much does student health insurance cost in Idaho?
What you pay for health insurance depends on your plan type and medical needs. Compare costs and explore your options before making your final decision.
What health insurance plans are available to students in Idaho?
Students in Idaho have many health insurance plan options. Consider your coverage needs, budget, and each plan's eligibility requirements before applying.
Finding student health insurance in Idaho
Students shopping for health insurance in Idaho have many options, and the costs vary by company and coverage. Take the time to explore those options and compare the costs with your medical needs. Then, you can decide on the best coverage for your budget.