UPDATED: JULY 12, 2023 | 3 MIN READ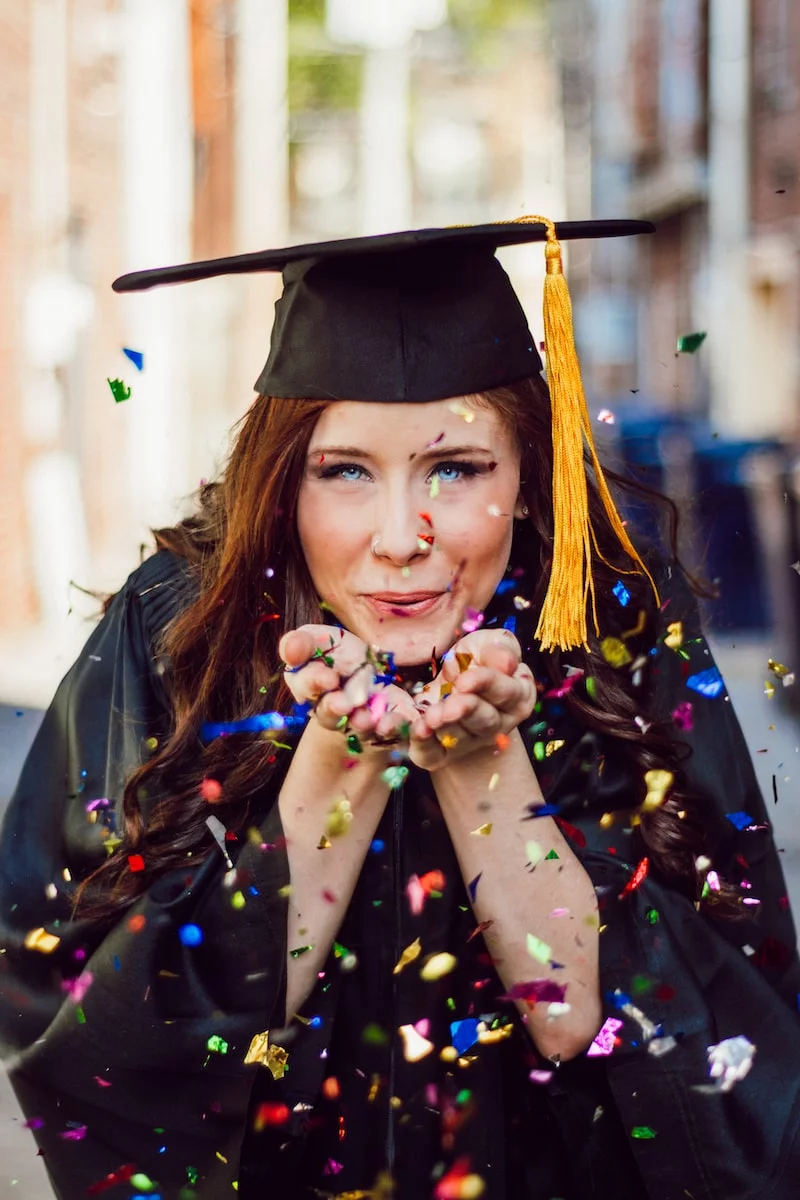 Suppose your college student is heading back to campus for the new semester. In that case, it's time to review your car insurance coverage—whether taking their car to campus or leaving it at home. As you revisit your car insurance policy for back-to-school auto insurance, let's review the key factors and possible discounts available.
Car Insurance for College Students: What To Consider
As your young driver starts a new school year, please update your insurance or help them enroll in their own policy. The best choice depends on where they're living while attending school and who owns the vehicle they'll be driving.
Where Will They Be Living?
If college students reside with their parents during the school year, their auto insurance policy shouldn't change. Suppose the young driver will live in campus housing or elsewhere and not take their car with them. In that case, they should qualify for a distant student discount. College students who take their vehicles to school with them need to make sure the permanent address on file matches their residence address.
Who Owns the Vehicle They're Driving?
If the car's title is in your college student's name, you need to purchase a separate car insurance policy. You can leave the vehicle on your policy if your name is on the title.
Do They have a Driver's License or Permit?
College students with driver's licenses may take their cars with them. However, the vehicle must stay at your house if your college student only has a driver's permit. You can still have car insurance with only a driver's permit.
Do You Have to List Your College Student on Your Car Insurance While They're at School?
Having college and high school students on a car insurance policy is pricey. Many parents consider reviewing their policy and coverage options once their young driver leaves home. Before you make any changes to your policy and coverage options, weigh the pros and cons. This ensures you make the wisest decision for your insurance needs and peace of mind.
When a Student Should be Removed from the Policy
Your child's primary residence is at home, so they must remain on your car insurance policy. You can remove your young driver once they've moved out permanently.
If the vehicle is titled under their name, you can exclude them from your policy to save money. However, if they drive one of your vehicles, your insurance policy doesn't cover them.
When a Student Should Remain on the Policy
If your students plan to bring their car to school while living in the dorm rooms or reside off-campus and commute to a nearby school, they should stay on the policy.
There are other scenarios to consider before taking them off the policy:
Coverage when driving a friend's car
An accident involving another person's vehicle (even if the student is a passenger, on foot, or on a bike
Coverage when they're visiting home and driving
An emergency that requires them to drive
Losing family premium deductions, such as using their good grades to qualify for good student discounts
Potentially breaking a record for uninterrupted coverage
Car Insurance Discounts for College Students
Car insurance for teen drivers and college students is pricey, so many insurance companies offer discounts. If you're shopping for car insurance, ask each company about their discounts for young drivers. You may find some to have better options than others for back-to-school auto insurance.
Standard Car Insurance Discounts for College Students
Good grade discount: many insurance companies offer this discount to unmarried, full-time students up to the age of 25
Resident student discount: if your student's school is at least 50-100 miles away and they have a car at school, they may be eligible for this discount as they're not frequently using their car
Anti-theft discount: many young drivers can save on their premium by taking the extra steps to keep the car safe from theft and vandalism (like installing a car alarm)
Defensive driver's course: take a defensive driver's course to get a discount on your car insurance policy
Multiple policy discount: bundle your auto insurance with your homeowners or renters insurance
FAQ
Can I stay on my parent's car insurance if I'm in college?
Staying on your parents' policy will depend on whether you're taking your car to college with you and whose name is on the title.
Can you insure a car for half the year?
Many insurers offer plans that allow policyholders to pay month to month. Check with your insurance company to see the payment plans offered.
Does Texas allow driver exclusions?
Because Texas is a "permissive driver state," your car insurance policy will cover said driver if you permit them to operate your vehicle. As of January 1, 2020, Texas prohibits named driver exclusion policies.
What is an SR-22?
An SR-22 form is a form filed with your state proving that you have the state's legally-mandated minimum amount of auto insurance.
What is a Good Driver Discount?
Many insurance companies offer this discount to drivers who have no at-fault accidents and no traffic offenses during a particular period. The discount is typically 20-25 percent.
Does my auto insurance cover rental cars?
If you carry comprehensive and liability coverage, it typically extends to your rental car. Check with your provider to be sure.
How much is the average cost of auto insurance for a teenager?
Coverage for teen and young drivers is expensive. In 2022, teenage car insurance averages $5,827 each year or $486 per month.
Does the state of Texas require car insurance?
Texas requires drivers to have 30/60/25 coverage: $30,000 for injuries per person, up to a total of $60,000 per accident, and $25,000 for property damage.
What is "no-fault" car insurance?
"No-fault" insurance, known as personal injury protection insurance, helps cover your and your passengers' expenses in case of a covered accident, regardless of who is at fault.
How much does auto insurance cost for a 16-year-old male?
In 2022, the average cost to insure a 16-year-old is $813 per month. Your actual rate will depend on your location, insurance company, and other factors.
Back to School Auto Insurance: A Review
Leaving the nest to attend college is a busy and exciting time for young drivers, and having proper coverage helps ensure they're protected. Knowing the factors to consider and familiarizing yourself with possible discounts can help save money and offer you peace of mind. Start with comparing rates as amounts vary by company and location.
You can use our helpful online rate form to find the best auto insurance options in your area.