UPDATED: JULY 06, 2023 | 2 MIN READ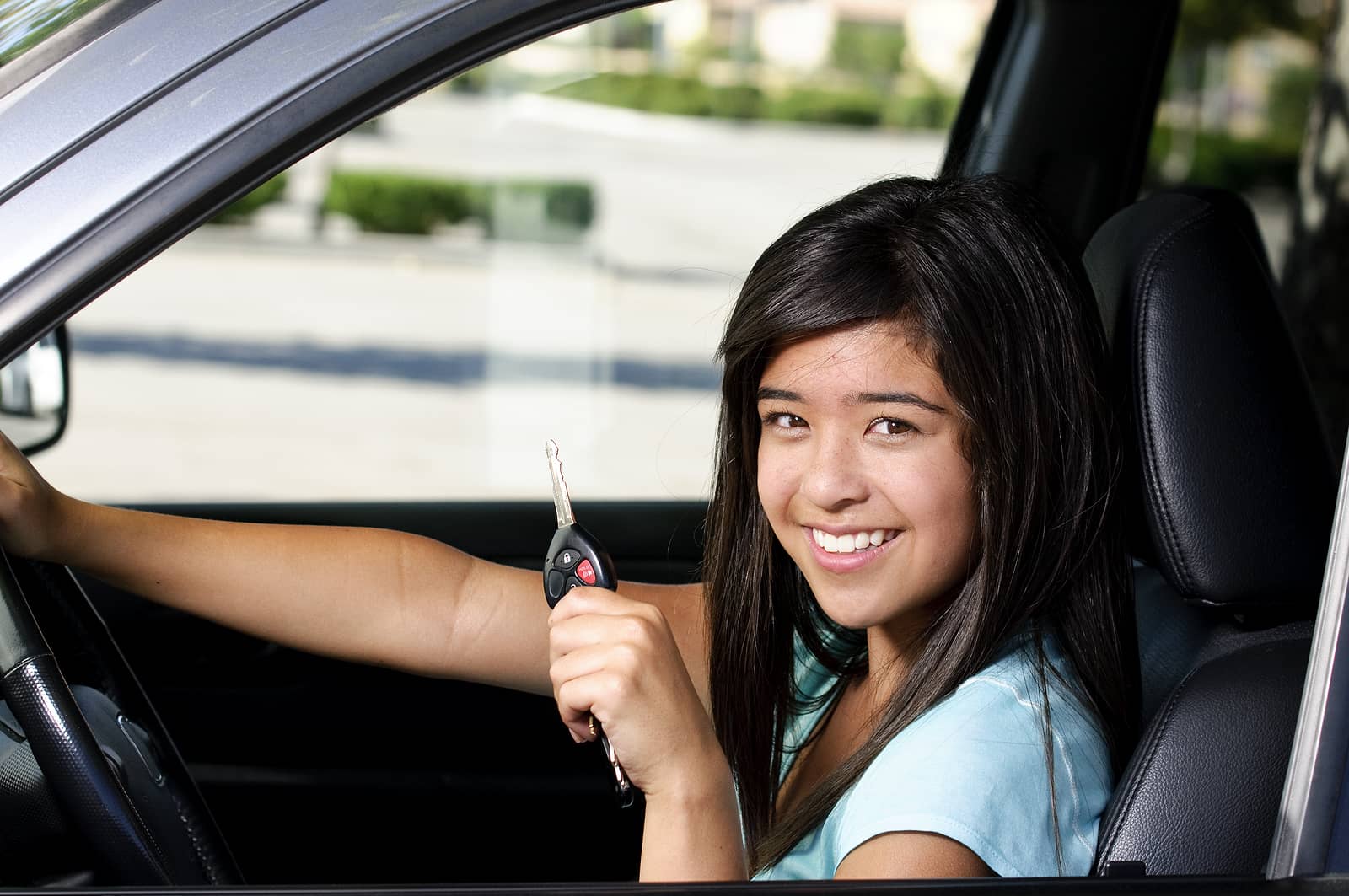 Driving and having a car can be costly, especially for teens. Not only do you have to consider the initial expense of a vehicle, but also the cost of your insurance premiums.
According to the Center for Disease Control and Prevention (CDC), teens are more likely than older drivers to underestimate or not be able to recognize dangerous situations. They are also more likely to be responsible for getting into serious crashes.
Because of this increased likelihood of accidents, insurance companies typically hike the insurance price for young drivers. That's why you need to find the best car insurance for kids before purchasing a policy or adding them to yours.
Benefits of adding your child to your insurance policy
It's likely (in fact, pretty much a guarantee) that your premiums will increase when you add your teen to your insurance policy. So, why do it?
Lower overall costs
Depending on your child's age, they may be able to get their insurance policy. However, this is often prohibitively expensive, so you may have to help them pay for it anyway. At least with them on your policy, you'll save money overall.
When teen drivers are added to their parent's car insurance policies, they reap the benefits of discounts such as multi-car and multi-policy (if applicable). Adding your teen to your policy will most likely be cheaper if you have good credit, a good driving history, and a clean claims record.
Simplicity
Everyone in the immediate family on the same policy can keep things nice and simple. Managing one policy can make things a lot more convenient when it comes to paying bills or making changes to coverage.
Flexibility
If you're in a multi-car household, insuring your teen on an existing policy ensures they're covered to drive any of the family vehicles.
Things to note when adding your teen to your car insurance
There are a few things you need to consider before going ahead and sorting out your teen's insurance coverage.
Assess your teen's level of maturity.
It's important to remember that by adding your teenager to your policy, you're taking on the liability if something goes wrong. It could impact your future premiums if they get into an accident.
You know your teen and their maturity levels, so it's worth considering that when considering adding them to your policy. If they are prone to stay out late while driving, they'll be more likely to have an accident.
Non-owner car insurance
You may be looking into getting your teen a non-owner policy. This is coverage for people without a car but may use rental vehicles or borrowed cars to drive. Unfortunately, most insurance companies won't offer this type of coverage if your teen has access to their family car.
How to minimize costs of car insurance for kids
Whether adding your kid to your car insurance or setting them up with their policy, it will likely be pricier. However, you can take advantage of some handy tips and tricks to get discounts that can lower costs.
Avoid flashy cars
It may not give the same amount of street cred as a sports car, but choosing a reliable motor with a high safety rating can lower the cost of your car insurance policy. This is because flashy sports cars can cost a lot more to repair, and unfortunately, insurers may assume that people with sports cars may intend to drive a lot faster than others.
Enroll in a safe driving course to reduce insurance costs
This doesn't just apply to teens. Everyone can benefit from attending a safe driving course or taking extra defensive driving classes. These classes show insurance companies that you're less likely to be involved in an accident and may offer you reduced rates on your policy in return.
Get in touch with the National Safety Council or AAA to discuss the process for enrolling on a course and lowering the cost of insuring your child.
Student away discount
Another discount you may be eligible for is the student 'away' discount. This is applicable if your teen is away from home for school and, therefore, not driving the car.
Look for a 'good student discount.
Scholarships are not only available to students who keep their grades up. Some insurance companies offer a discount for students who maintain a high GPA. Typically, students who achieve a 3.0 GPA or higher can look to expect an average discount of 7%.
FAQs
Read on for the answers to many commonly asked questions regarding car insurance for kids.
Is my child covered under my car insurance?
It depends on several factors. Some insurance companies offer automatic coverage for children until they have driver's licenses. Others may not, so it's best to speak to your insurance provider to see what they offer and shop around if they can't offer what you need.
Can my child be covered under my car insurance if they are not living at home?
Again, several factors come into play here. If you are the registered owner or co-owner of the vehicle, you may be able to keep your teen on your policy even if they don't live with you. Some insurance companies allow this until the child is 25, but it varies by company. It's important to check these details with your insurance company to ensure adequate coverage.
Is it cheaper to be under your parents' car insurance?
Most of the time, yes. Typically, the higher the average age of people on the insurance policy (to an extent, anyway), the cheaper the rates per person. This is because the insurance company's risk is expected to be lower, as older adults are generally less likely than teens to get into an accident.
Can you add an adult child to your auto insurance?
You can add adult children as named drivers to your car insurance.
The best way to ensure your teen driver is by using an insurance comparison website to find the ideal policy for your circumstances. Insuring your child doesn't have to cost the earth, and you can ensure you get the best deal available by shopping around.