UPDATED: AUGUST 08, 2023 | 3 MIN READ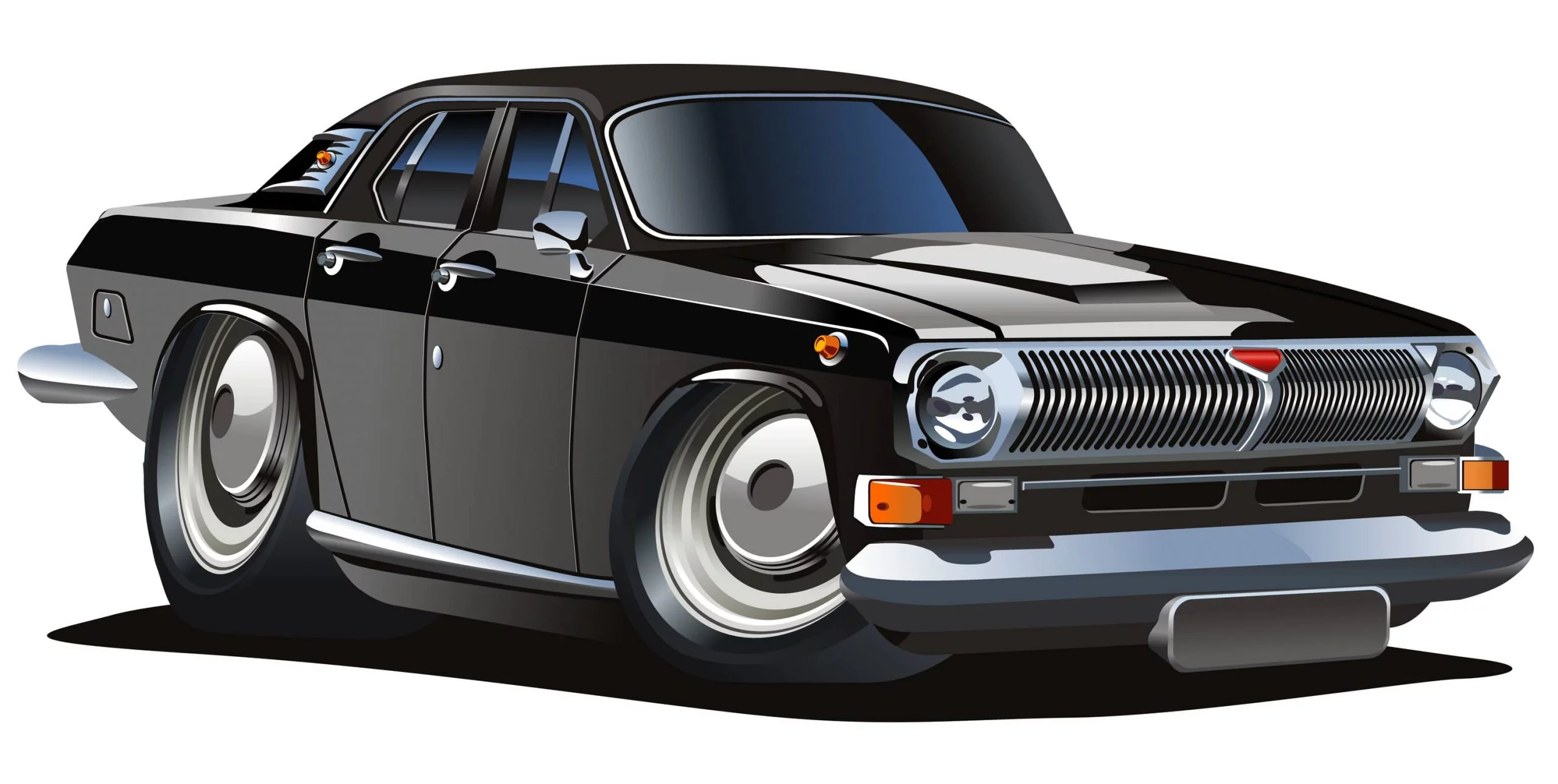 Classic car insurance is another animal entirely because, typically, if you own a classic car, you're probably not using it all the time. If your classic car is only used for pleasure on the weekend, you have the opportunity to save some money.
Specialist classic car insurance companies provide you with the proper coverage you need at great rates. We're here to walk you through everything you need about classic car insurance.
How Does Classic Car Insurance Work?
Classic car insurance isn't that much different from a standard auto policy. The benefit of having special classic car coverage is ensuring your classic car's value is covered.
When setting up a policy, you have to provide information about yourself and your classic car, choose a policy that fits your needs and budget, and receive actual cash value for your classic car.
Classic car insurance covers you not only for property damage but for bodily injury too. This coverage extends to taking your classic car to club activities, tours, parades, car shows, pleasure driving, and collector vehicle functions.
If you get into an accident, your insurer pays for the agreed value or repairs up to your policy's limits or replaces the vehicle if it's a total loss.
Classic Car Requirements
To qualify for classic car insurance, you must meet the insurer's requirements and agreed-value coverage. It doesn't matter how old the car is or the types of vehicles you drive, but for it to be insured, it requires the following:
Storage: your classic car must be stored in a pole barn, private garage, or storage unit. Considerations for driveways, carports, parking garages, and car-hauling trailers may be made.
Usage: A classic car isn't to be used daily
Regular-use vehicle: All drivers in your household must have a regular-use vehicle for daily driving. The classic car owner must also have a regular auto policy.
Driver Eligibility: Only drivers without major infractions may apply for classic car coverage
Are You Eligible for Classic Car Insurance?
To be eligible for getting special coverage for the classic car, you have to meet the following:
Low mileage per year
The car is classed as a classic car (generally over 25 years old)
A good driving record
Safe storage in a garage
Access to alternative vehicle
General good condition and proof of regular maintenance
The requirements may vary from one insurance company to the other. Some insurance companies require you to have a clean driving record for at least ten years.
Vehicles that are eligible for a classic car policy include:
Street rods manufactured before 1949 and modified
Antique farm vehicles like tractors
Collector cars made before 1980
Vintage cars made between 1919 and 1930
Limited edition or collectible models
Classic military vehicles
Classic motorbikes
How do I find the best auto insurance policy for a classic car?
Getting the best classic car insurance policy depends on the kind of classic car you have and the coverage you need. A vintage Fiat, for example, might need higher spare parts coverage. But a rare Porsche that only goes out to classic car shows might benefit from annual mileage limits and inflation guard. Common features include:
Flexible deductible: Companies such as American Modern have deductibles as high as $10,000, which saves on your premiums. No-deductible policies mean you won't pay out-of-pocket costs, but the premiums are higher.
Replacement parts coverage: This coverage protects you from theft or damage to replacement parts. It's ideal car insurance for rare car models with hard-to-find parts. Most insurance companies offer $500 or less, but Hagerty's offers as much as $750 or $2,000 through American Modern for classic car insurance coverage.
Best Classic and Collector Car Insurance Companies
There aren't as many specialist insurance companies as for standard car insurance. Some national brands, such as USAA, Progressive, and GEICO, insure classic cars. Below are some insurers and what they offer for rates and coverage.
Best overall insurance
American Modern classic car insurance offers $2,000 in standard spare parts coverage. They offer four times as much coverage as the standard $500 offered by most companies. It provides coverage for damage to spare parts and theft. They offer an inflation guard, which protects you from your coverage amount going up if your car increases in value.
Best for daily drivers
Safeco is one of the best insurances for classic cars. They have two mileage options: regular use, driving up to 10,000 miles a year, or limited use, which allows you to drive up to 5,000 miles a year. One downside to Safeco is the restrictions. The vehicles must be at least ten years old and don't cover racing, kit, or unrestored vehicles.
Best for restoration
Hagerty Insurance is one company that offers coverage for restoration cars at any stage. They offer high coverage for spare parts at $750 with no fixed mileage. Hagerty also underwrites Progressive insurance, so you can get a bundling discount through Progressive.
FAQs
Is a classic car cheaper to insure?
Collector car insurance is much cheaper than regular car insurance. It roughly costs between $200-$600 yearly. It might cost more if you have an expensive car, such as an antique one.
What year is considered a classic car for insurance?
A car must be at least 25-30 years old to be considered a classic car.
Is a 20-year-old car a classic?
Yes, it's considered a classic; however, some insurers require the vehicle to be at least 25 years old to insure it.
Why is Hagerty insurance so cheap?
Premiums are low with Hagerty because vehicles are used infrequently. Collector cars are rarely seen on the road, so they don't need to pay much for insurance.
How old does a car have to be for classic car insurance?
Most insurers require a vehicle to be at least 25-30 years old to insure it.
What is the best type of insurance for a classic car?
Making sure you have coverage for damaged spare parts and theft is the essential coverage that you should have for a classic car.
How much does classic car insurance cost?
Classic car insurance costs roughly $200 to $600 yearly, depending on the insurer and car type.
What is the difference between classic car insurance and regular car insurance?
This type of insurance is cheaper than standard auto insurance because you're not using it as a daily vehicle. Regular auto insurance, on average, costs $1,000 yearly compared to $600 for collector car insurance.
What is the definition of a classic car?
A classic vehicle is older, typically 25 years or older, in good condition, and accurate to the original design.
What is the difference between a classic car and a collector car?
Hagerty states that a classic car dates from 1900 to 1979 and may or may not be an antique. A collector car was manufactured in 1980 or later.
What are the top three classic car insurance companies in the United States?
The top classic car insurance companies in the United States are Grundy insurance, Hagerty insurance, and American Collector. They have fair rates for classic auto insurance policies and a ton of experience in the industry, giving you the peace of mind you need.
How to Find Classic Car Insurance
Obtaining classic car insurance has never been easier. Get an online quote and have all your questions answered.