UPDATED: SEPTEMBER 14, 2023 | 2 MIN READ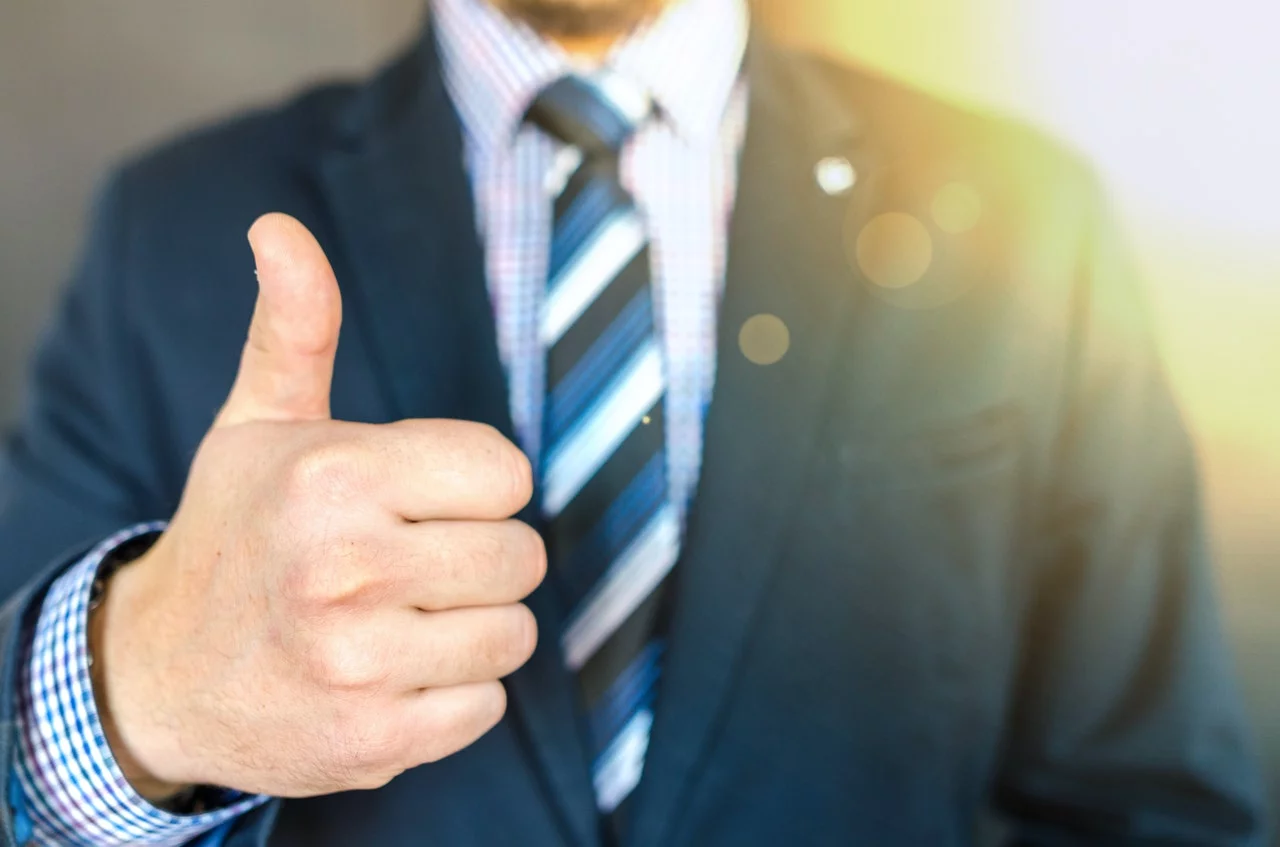 Finding the right kind of coverage at an affordable price can be challenging when looking for auto insurance.
But one thing that can help in your search is finding a good insurance agent who will be in your corner and doing the necessary research to find you the best deals for quality auto insurance. Having a good insurance agent comes with a range of benefits.
They can break down dissertation-length insurance contracts into understandable language, identify potential snags and surprises, and advise you on provisions that affect your premiums, coverage, and overall costs.
This can help you find the best plan options, assist you in filing claims, and help lower your overall monthly premiums.
How to pick an auto insurance agent key takeaways
Insurance agents can be found and vetted using friend and family networks, the internet, and personal interviews.
There are many benefits to choosing a local insurance agent, including increased responsiveness, familiarity with local insurance concerns, and personal accountability.
Buying directly from an insurance company instead of an insurance agent can also have benefits, as you will be insured faster and may pay less in premiums. However, there are downsides, as you will be left on your own to navigate the complex language of your insurance policy.
Research options in your area
Auto insurance expertise doesn't come easily; you're unlikely to master it overnight. There's no standard wording for auto insurance nationwide, and coverages vary drastically between companies and locations.
A good deal of education and experience is needed to navigate the world of auto insurance confidently. To find an insurance agent that best advocates for your needs, you'll need to do some research first.
Ask friends and family
When searching for insurance, it can help to get candid reviews from people you trust. If you have friends or family who can give you referrals, it's worth checking out those insurance agents further.
You can ask friends and family in-depth questions about aspects of an auto insurance agent that are important to you, like their knowledge, responsiveness, or bias towards or against certain providers.
The people close to you may also know your preferences and help you search by vetting their insurance agents based on your needs. Remember that an agent's friendliness or " likability " doesn't necessarily mean they're the best quality!
Search online for customer/company reviews
The internet can also be a good source of information if you're looking for a range of perspectives on a prospective insurance agent.
To start, you can look at the testimonials on the agent's website, but to get more unbiased information, you can also look at third-party review websites.
For sites such as Yelp, you should beware of bots and fake reviews – which can make up to 20% of the review content on the site. Reviews from Google and Facebook while some of the most common platforms where customers post reviews are subject to abuse.
For instance, there's an industry for "buying" Google reviews, which can increase the online visibility of a company if the company's activity goes undetected. When searching through online reviews, looking through the most negative ratings first can be helpful – to see if there are any commonalities or red flags – before looking at positive reviews for details.
You can also find if a customer has filed formal complaints against an insurance agent through the National Association of Insurance Commissioners. Simply visit their website or call their main office to inquire.
Interview prospective agents
Even if an insurance agent looks good on paper and your family raves about them – that doesn't always mean they're a good fit for you. Only you can decide that; an excellent way to come to that decision is by reaching out and contacting them directly.
Here are some questions you should consider asking a potential insurance agent before buying a policy from them:
What area of insurance do you specialize in?
Are you licensed by the state?
Are you able to get me policy discounts?
How long does it take to get start a policy?
How does the claims process work?
Do you work with more than one insurance company?
Verify their credentials
Reliability and professionalism aren't all that marks a good insurance agent – they also need to be an expert in their field, someone with the requisite knowledge and experience to help you navigate purchasing insurance and making claims.
An excellent way to verify an agent's expertise is by looking at their credentials. These should be easily accessible to you, and a trustworthy insurance agent should be able to provide them if asked for readily. First, your agent should have an up-to-date license – you can ask your agent to give you a copy.
Additional qualifications that demonstrate a more comprehensive understanding of the insurance field can take the form of acronyms you can find beside their name on a business card.
Among the most common credentials for agents working in auto insurance are:
CIC (Certified Insurance Counselor)
CPCU (Chartered Property Casualty Underwriter)
AAI (Accredited Advisor in Insurance)
Benefits of choosing a local insurance agent
When choosing an insurance agent, should you go local? This is often one of the best choices you can make – not only will you be able to efficiently conduct a face-to-face interview with ease when using a local agent, but there are many other benefits.
Responsiveness
A local agent, especially with whom you have a personal relationship, can quickly advise on everyday insurance concerns like consumables coverage for break oil or minor fender benders.
They can become more acquainted with your personal needs in the insurance market and quickly find policies for you that a more distant agency, unfamiliar with you, would need several hours and many steps to find.
Local knowledge
Local insurance agents can be more informed of insurance laws within your region and insurance concerns unique to your community. While an agent in Alaska might concern themselves more with damages from snow and earthquakes.
For example, the insurance needs of someone in Louisiana pertain more to floods and mudslides. An insurance agent facing the same kind of insurance environment as you can be better equipped to help you navigate it successfully.
Local accountability and references
If your local agent garners most of its customer base from the community, it can be motivated to provide better service to gain customers through word-of-mouth recommendations. To a local insurance agent, a customer can be more than a number.
A customer is a valuable individual upon which the business and its advertising depend. As with all agents, you can sue for malpractice if the insurance your agent provides does not meet your needs or match what was promised to you.
What if I don't want an insurance agent?
Cutting out the middleman of an insurance agent can also come with benefits. If you play your cards right, you can pay lower premiums, as insurance companies won't also need to pay a fee to your insurance agent.
Additionally, buying insurance directly online or over the phone is much quicker than going through an agent. Buying direct may be the better choice if you're pressed for time.
However, there are some downsides to buying your insurance directly from your provider. You'll likely need to become more familiar with the dense language of your insurance plan, and it may be difficult and time-consuming to research your options for a custom plan.
Also, needing to file an insurance claim can be a complex challenge for someone who isn't trained in the field as an insurance agent. If you're looking for an expert advocate for your auto insurance needs, it may be better to look for an auto insurance agent than to navigate the process independently.
FAQs
What factors should you consider when choosing an insurance agent?
When choosing an auto insurance agent, you should consider:
Does the agent work with one or multiple insurance companies?
What type of credentials does the agent have?
How are their past client reviews?
How is their online feedback and social media? Positive?
Is the agent local?
How long did it take them to respond to your inquiry?
Do they seem to communicate effectively? And are they knowledgeable?
What are 3 things we should consider when choosing auto insurance?
Before selecting a policy, assess the coverage required for both you and your vehicle, as well as what you can afford. Also, evaluate the customer service reputation of the insurance company, especially in terms of claim handling and responsiveness.
What is the difference between an insurer and an insurance agent?
In the insurance realm, an agent acts on behalf of one or multiple insurance companies, distributing their insurance policies. An agent can be affiliated with either a single or multiple insurers.
Get the insurance coverage you need quickly
Comparing rates from multiple companies takes time. But when you use our online quoting tool, you can compare coverages and rates from several companies in a matter of minutes. Get your quotes today.
Related content: