UPDATED: MAY 08, 2023 | 3 MIN READ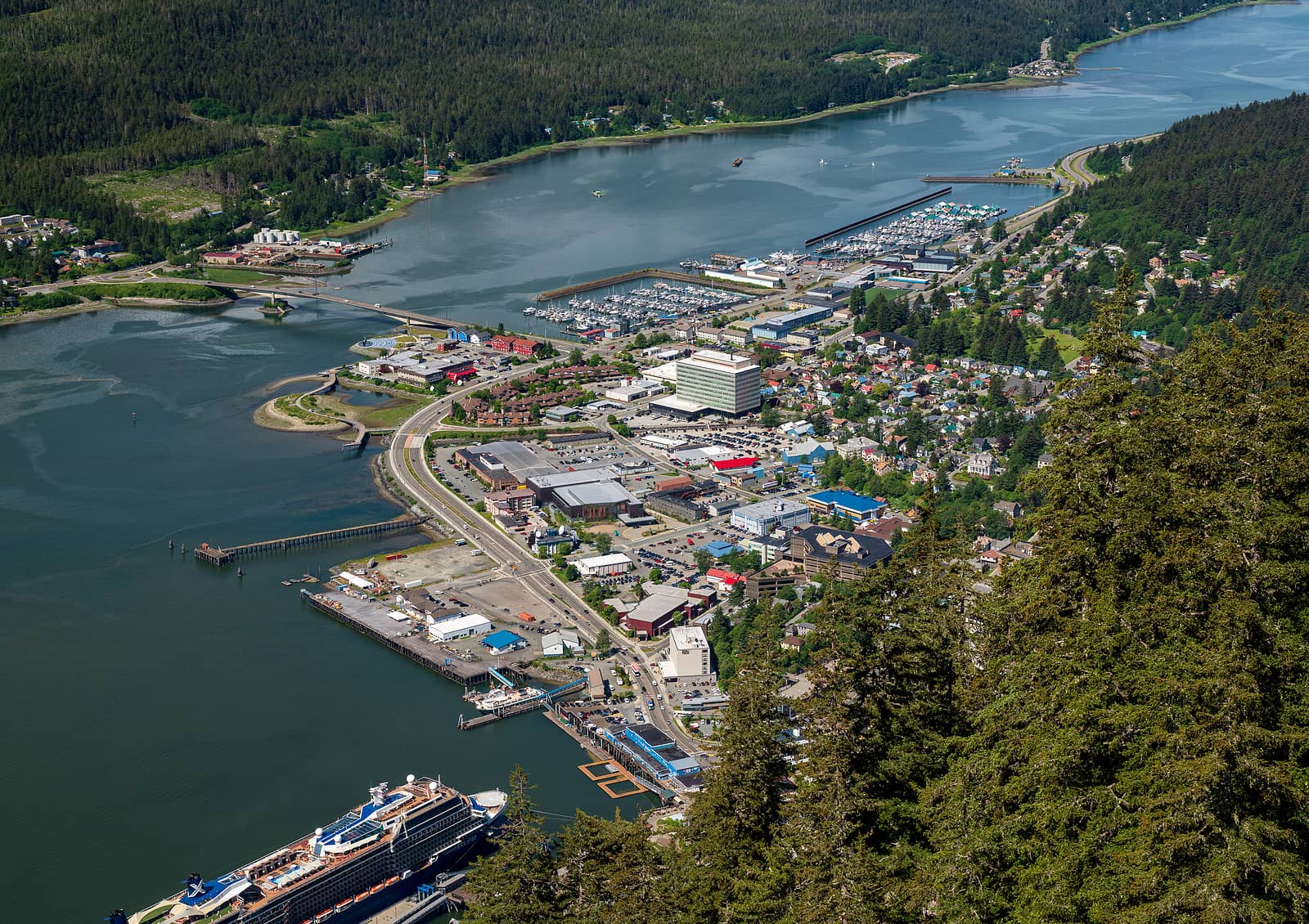 In 2022, the average annual rate for car insurance in Alaska is $1,559, about 14% less than the national average ($1,771). Your location, vehicle make/model, credit score, and other factors determine your rates. To get an idea of what to expect, learn more about Alaska auto insurance below.
Best Alaska Car Insurance Company
Though the average cost of car insurance in Alaska is less than the U.S. average, insurance companies will consider multiple factors to determine your actual rate. When comparing rates and customer scores, Alaska's best car insurance companies are State Farm and GEICO.
Cheapest Alaska Car Insurance Companies

Consider what kind of coverage suits your needs. Liability-only insurance coverage may be cheaper than full-coverage, but it only covers injuries to others and property damage.
In 2022, GEICO offers the cheapest rate for limited coverage with an average annual rate of $282. For full-coverage, State Farm offers the cheapest car insurance in Alaska for $1,190 per year.
Company With the Best Discounts

Rates will vary from company to company, and so will discounts. If you're looking for a company that offers a lot of discounts, consider Progressive. It offers Alaskans the chance to save with these common discounts:
Online discounts (online quote and sign online)
Safe driver and Snapshot program discounts
Continuous insurance discounts
Payment/billing discounts (Automatic payment, pay in full, and paperless billing)
Homeowner discounts
Student discounts (Distant student, good student, and teen driver)
Multi-policy and multi-car discounts
Company With the Best Customer Service

If outstanding customer service is important to you, check into Allstate. The company has an excellent J.D. Power rating for customer service (834 out of a possible 1,000). Additionally, Allstate also received an 870 out of 1,000 for its claims process so if you have to file a claim, you can expect a fairly smooth process.
Local and Regional Car Insurance Carriers In Alaska
Western National Insurance
Western National Insurance has affordable and flexible automobile coverage for Alaska drivers. With the company's "Penalty-Free Promise," drivers will not be charged a higher rate because of accidents or traffic violations.
The Personal Auto policy includes many benefits without additional costs, like its common loss deductible, pet insurance, temporary transportation reimbursement, car seat replacement, and customization to meet your needs.
Western National Insurance also has discounts for Alaska drivers who demonstrate good defensive driving skills, have multiple policies with the company, install anti-theft devices in their vehicles, drive corporate vehicles, or maintain a good student record.
Umialik Insurance
Alaska drivers can purchase automobile coverage from Umialik Insurance, a subsidiary of Western National Insurance. Umialik offers a variety of policies to suit every kind of driver. The company's Personal Auto program is tailored for Alaskan motorists and their families.
Umialik Insurance considers how people actually use their vehicles and makes adjustments when circumstances change, even offering discounts as you use your vehicle less. The company has agents statewide who can help you decide how much Alaska auto insurance coverage you need.
PURE Insurance
PURE Insurance stands for "Privilege Underwriters Reciprocal Exchange." The company specializes in high-net-worth insurance options. Individuals who own a lot of insurable assets have specific needs, so PURE's automobile coverage is designed for Alaska residents who own luxury vehicles.
PURE's policies include all the standard options like liability, comprehensive, and collision coverage. PURE Insurance also insures car collections, antique cars, and sports cars with high coverage limits, so you protect your investment.
Alaska Insurance Demographics
Your rates depend on your driving history, vehicle make/model, and other factors. Alaska's demographics below may also contribute to its auto insurance rates:
Average Car Value: The average used car value in Alaska is $37,714. When figuring your rates, your car's age and current value are taken into consideration.
Crime Rates: In Alaska, the chances of becoming a violent crime victim is 1 in 120. The state reported 6,126 acts of violent crime and 16,528 instances of property crime.
Median Household Income: The state's median household income is $77,790. This is about 20% more than the U.S. median income of $64,994.
Median Age Range: The median age range in Alaska is 55-64 years old, making up 12.7% of the state's population. The largest age group is 35-54 years old at 24.9%.
Education: Around 93% of Alaskans are high school graduates. The percentage of those that graduated college is a solid 30%, and almost 5% are students.
Common Risk Factors In Alaska
Freezing temperatures and earthquakes are the most common risk factors in the state. While those might slightly affect your car insurance rates, it's more likely things like local crime and the number of people driving without insurance cause car insurance rates to go up.
Auto Insurance Laws In Alaska
You must have proof of motor vehicle liability insurance in certain areas of Alaska. But the state law doesn't specify that everyone in the state has to have insurance.
Because of Alaska's size and location, some areas of the state do not require registration or insurance.
What are the minimum car insurance requirements in Alaska?
Alaska requires liability car insurance that covers a minimum amount of $50,000/$100,000 for bodily injury or death and $25,000 for property damage.
Am I required to carry uninsured motorist coverage in Alaska?
Uninsured motorist coverage is optional in Alaska.
Alaska SR-22 policies
SR-22 is a form that your insurance carrier files to show that your coverage meets the state minimum liability requirements. Alaska drivers who commit a severe driving violation, such as DUI or reckless driving, must file SR-22 insurance in the state.
What happens if my vehicle isn't insured in Alaska?
In Alaska, you could lose your license and registration if you don't have proper coverage.
Does Alaska accept digital insurance cards?
In Alaska, you may show digital proof of insurance. If you don't have a digital version, you should keep a printed ID card or your policy's declaration page in your vehicle.
How Much Does Car Insurance In Alaska Cost?
Alaskans pay an average of $1,559 each year for car insurance. Where you live and the cost of medical care will be among the determining factors of your actual rate.
Average Cost of Car Insurance In Alaska By City
Alaska's capital, Juneau, offers the cheapest car insurance. Anchorage is among the priciest cities for car insurance. Badger and Fairbanks are consistent with the state's average.
| City | Average Alaska Car Insurance Cost | Difference From Alaska Average |
| --- | --- | --- |
| Anchorage | $1,777 | 14% |
| Badger | $1,584 | 2% |
| Fairbanks | $1,594 | 2% |
| Juneau | $1,264 | -19% |
| Knik-Fairview | $1,670 | 7% |
Average Cost of Car Insurance In Alaska By Company
The cheapest car insurance option in the state is State Farm, with a low full-coverage premium of $1,215. Allstate offers the priciest insurance at $3,420. Both GEICO and Progressive are higher than the state's average full-coverage premium.
| Car Insurance Company | Average Full-Coverage Premium (Annually) |
| --- | --- |
| Allstate | $3,420 |
| GEICO | $1,985 |
| Progressive | $1,900 |
| State Farm | $1,215 |
Average Cost of Car Insurance In Alaska By Age
In Alaska, 60-year-olds enjoy the lowest average premium for auto insurance. Younger drivers carry the highest full-coverage premiums because they're typically new drivers. Generally, 50-year-olds carry a rate consistent with the state's average in 2022.
| Age | Average Full-Coverage Premium (Annually) |
| --- | --- |
| Age 16 | $2,245 |
| Age 18 | $4,751 |
| Age 20 | $3,549 |
| Age 25 | $2,050 |
| Age 30 | $1,731 |
| Age 40 | $1,674 |
| Age 50 | $1,521 |
| Age 60 | $1,491 |
| Age 70 | $1,658 |
Cheapest Car Insurance In Alaska For Drivers With Bad Credit
Insurance companies correlate credit scores with the likelihood of filing a claim. The average cost of car insurance for drivers with bad credit varies in Alaska. USAA offers the cheapest annual rate at $1,990, but membership restrictions apply. Allstate and Progressive offer the most expensive rates.
If you have bad credit, you can try to find insurance without a credit check.
| Company | Average Premium (Annually) |
| --- | --- |
| Allstate | $3,705 |
| GEICO | $2,280 |
| Progressive | $2,845 |
| State Farm | $2,320 |
| USAA | $1,990 |
Average Cost of Car Insurance In Alaska By Driving Record
Alaska drivers with a speeding ticket experience an average 19% premium increase. An accident in Alaska will send your rates skyrocketing with a 40% increase. A DUI/DWI will lead to a large premium increase as with other states.
Driving Incident
Average Full-Coverage
Premium (Annually)
% Increase In Average
Full-Coverage Premium
Clean Driving Record
$1,599
0%
Speeding Ticket
$1,863
19%
Accident
$2,190
40%
DUI/DWI
$2,416
55%
What Optional Alaska Auto Insurance Coverages Should You Consider?
If you're aiming for more comprehensive coverage in Alaska, consider the below car insurance add-ons:
Roadside help
Collision
Medical payments
Comprehensive
Uninsured motorist coverage
What Auto Insurance Discounts To Look For In Alaska
As you're shopping for car insurance in Alaska, consider which companies offer discounts. You may be able to save money by enrolling in paperless billing or bundling your home and auto insurance.
Alaska Car Insurance FAQs
Is car insurance in Alaska expensive?
Car insurance rates in Alaska trend less than the national average.
Is car insurance required in Alaska?
Most areas of Alaska require minimum coverage.
How much is car insurance in Alaska?
In Alaska, the average annual rate for auto insurance is $1,559.
How much is car insurance in Fairbanks, Alaska?
Fairbanks, Alaska residents can expect to pay an annual average rate of $1,594.
Is uninsured motorist coverage required in Alaska?
No, uninsured motorist coverage is an optional add-on in Alaska.
How To Buy Alaska Car Insurance
To guarantee competitive pricing and coverage options, shop around and compare rates. It's best to get rates from at least three companies. If you're unsure of the coverage you need, get car insurance quotes online to guide you through the process.