UPDATED: APRIL 27, 2023 | 1 MIN READ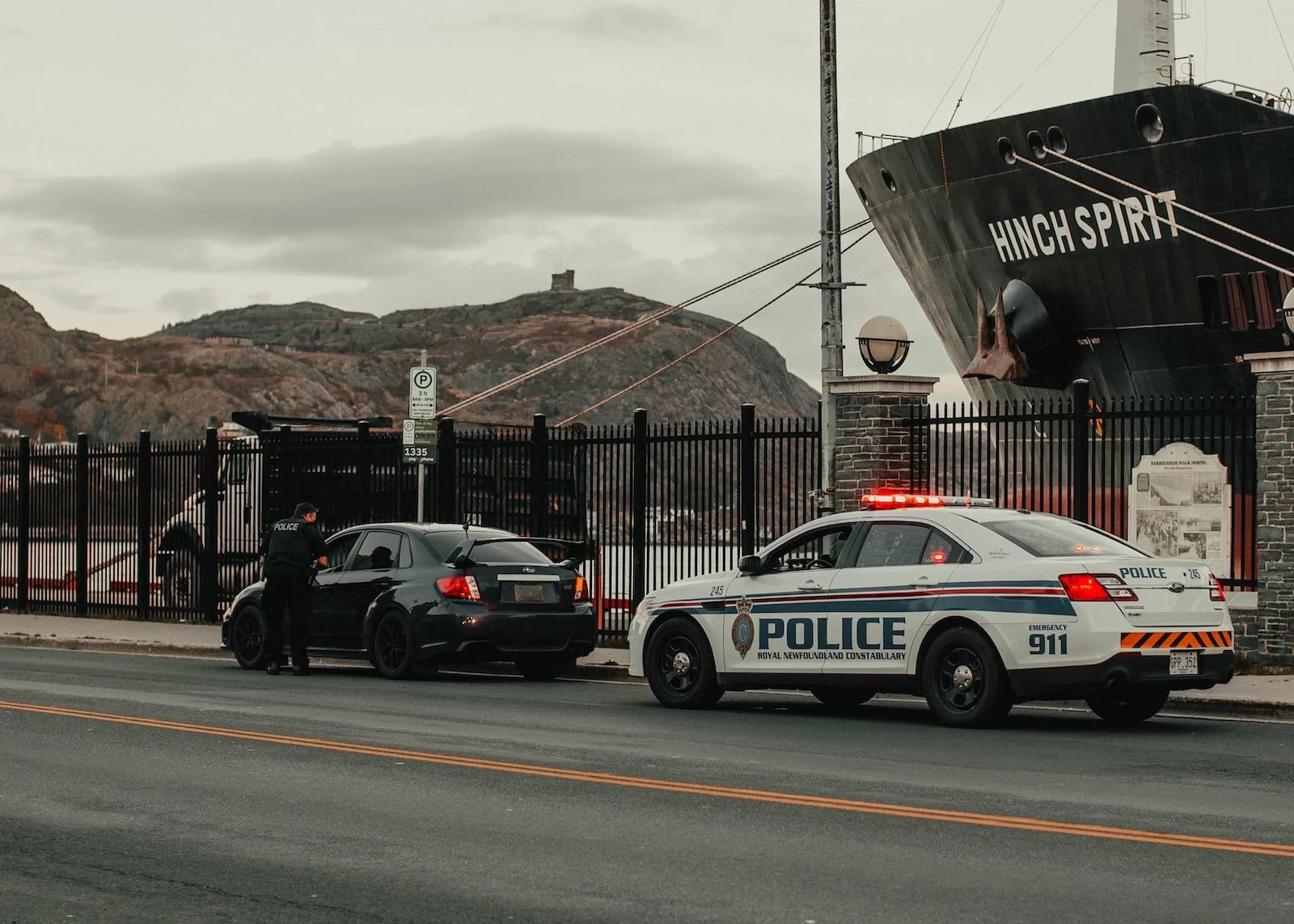 All traffic tickets can cause your car insurance policy premiums to increase; however, the top 20 tickets will increase your insurance premiums by a minimum of 20% on average. Most drivers think a DUI ticket would increase their auto insurance rates, but a hit-and-run traffic violation will increase your rates. You will be surprised by some of the top 20 violations on the list.
Why do insurance providers raise car insurance premiums for traffic tickets?
Car insurance companies base the insurance rates on risk. Once you have received a traffic violation or have had an accident, you're considered a higher risk. High-risk auto insurance customers mean that the insurance providers will likely have to pay more for insurance claims.
What traffic tickets will increase my car insurance rates by more than 70%?
These top 5 traffic tickets will cause a considerable insurance rate increase, and they will increase your rates from 70% or more. Hit-and-run, refusal to take a breathalyzer/chemical test, DUI, racing, and reckless driving. A Hit-and-run traffic ticket can increase your auto insurance costs by over 80%.
How much will a speeding ticket raise my insurance rates?
Simple speeding violations aren't even in the top 10 moving violations that will increase your auto insurance rates. How fast you're going over the speed limit will determine your increase.
For example, if you're speeding between 6-10 mph over the limit, the average annual rates could increase by around $250-$300. However, if you're doing more than 25 mph over the limit, it can increase as much as $400.
When speeding becomes more
There are different levels of speeding that can turn into more severe tickets. Depending on your speeding violation, you could also have additional tickets for racing, reckless driving, improper passing, following too close to other vehicles, and failure to yield. These will increase your fines and insurance costs as well.
Driving on a suspended license
Driving on a suspended license is one of the top traffic violations that will cause your auto insurance rates to increase tremendously. The rates can increase by 60% for this traffic ticket.
Impaired driving
Driving while intoxicated (DWI) and driving while under the influence (DUI) are considered the same in many states. However, in some states, DWI relates only to alcohol, while DUI can be regarded as impaired driving while on prescriptions, illicit drugs, alcohol, and more.
Certain traffic tickets can increase your auto insurance rates by up to 40%
The following traffic violations can increase your premiums by up to 40%.
At-fault accidents
Passing a school bus
Speeding in a school zone
Running a red light
Driving the wrong way or in the wrong lane
Driving too slow
Making an illegal turn
Distracted driving – using a cell phone or handheld device.
Minor traffic violations
Some minor traffic infractions can also increase your insurance premiums, but not to the extent of the traffic mentioned above.
These can include failure to wear your seat belt, use child safety restraints on the kids, drive with your lights out, drive with an expired registration, or show your documents (driver's license, proof of insurance, etc.). Being in a not-at-fault accident can also increase your auto insurance premiums.
Accidents
Car accidents can cause your car insurance to increase whether you're liable or not. Of course, the increased amount is quite different between the two. An at-fault accident can increase your auto insurance premium by around 40%, whereas a not-at-fault accident can cause an increase of about 6%.
How can I keep my car insurance premiums low if I have a driving violation or an accident?
Several ways a motorist can keep their car insurance premiums lower after having an accident or receiving a ticket. So many factors play into the methodology that sets your auto insurance premium besides your driving history.
The annual miles you drive, your age, your gender, your location, your credit score, limits you choose, discounts, and more are factors considered when setting your auto insurance premiums.
Discounts
Auto insurance policies have many applicable discounts besides the good driver or safe driver discount you will lose after being issued a traffic ticket. Even though you no longer have a clean driving record, depending on the violation, you may be able to save your good/safe driver discount by taking a defensive driving course online or at a traffic school.
Limited annual mileage
The average annual mileage for a vehicle owned by someone who regularly works or goes to school each week is around 14,000. You will not pay the higher rate if you don't drive your vehicle to and from work and have a significantly lower annual mileage than 14,000.
Bundle
Bundle your auto insurance policy with your homeowner's or renter's policy with the same insurance provider. You can save quite a bit each year by keeping your policies together. You could also increase your auto policy's deductible to lower the insurance costs.
FAQs
What eight factors can affect the price you pay for auto insurance?
There are many more than eight factors that affect auto insurance premiums. Still, some are age, location, driving record, claim history, type of vehicle, annual mileage, coverage limits, and discounts that apply to your auto policy.
How much do two points affect insurance?
Two points on your driver's license are usually the penalty for a minor offense. Depending on your state and your insurance provider, you could see an increase in your auto insurance policy between 20% to 180%.
How long do traffic tickets affect insurance?
Most traffic tickets can affect your auto insurance for a minimum of three years. If it's a significant infraction, it can affect your insurance for up to ten years.
Does a texting ticket raise insurance?
Texting while driving violations can raise your insurance costs by around 20%.
What is a moving violation?
A moving violation is any violation of the local law committed by the driver while the car is in motion.
How much does a speeding ticket raise insurance?
Tricky question! It depends on how fast you were going over the posted speed limit. The increase on your auto policy could be anywhere from $250 and higher.
What is the average insurance cost for a teen driver?
The average increase for adding a teen driver to your auto policy is about $4000.
What is the cost of a ticket for not wearing a seatbelt?
The average cost of receiving a ticket for not wearing a seatbelt is $60.00.
What is the difference between a DUI and a DWI?
A DWI is driving while intoxicated by alcohol. A DUI is driving under the influence of either drugs or alcohol, or both. Most states have just adopted the DUI charge to cover all of the above.
Safe Driving Is The Best Driving
You need auto insurance coverage in New York, Florida, Michigan, or Hawaii. Whether you use Progressive, GEICO, or State Farm, all the auto insurance providers weigh the risk of insuring you with their company.
You must have a good driving history, credit score, and few auto accidents to receive lower rates with an average car insurance company. Our online car insurance quotes can help you decide what coverage is best.