UPDATED: JULY 05, 2023 | 3 MIN READ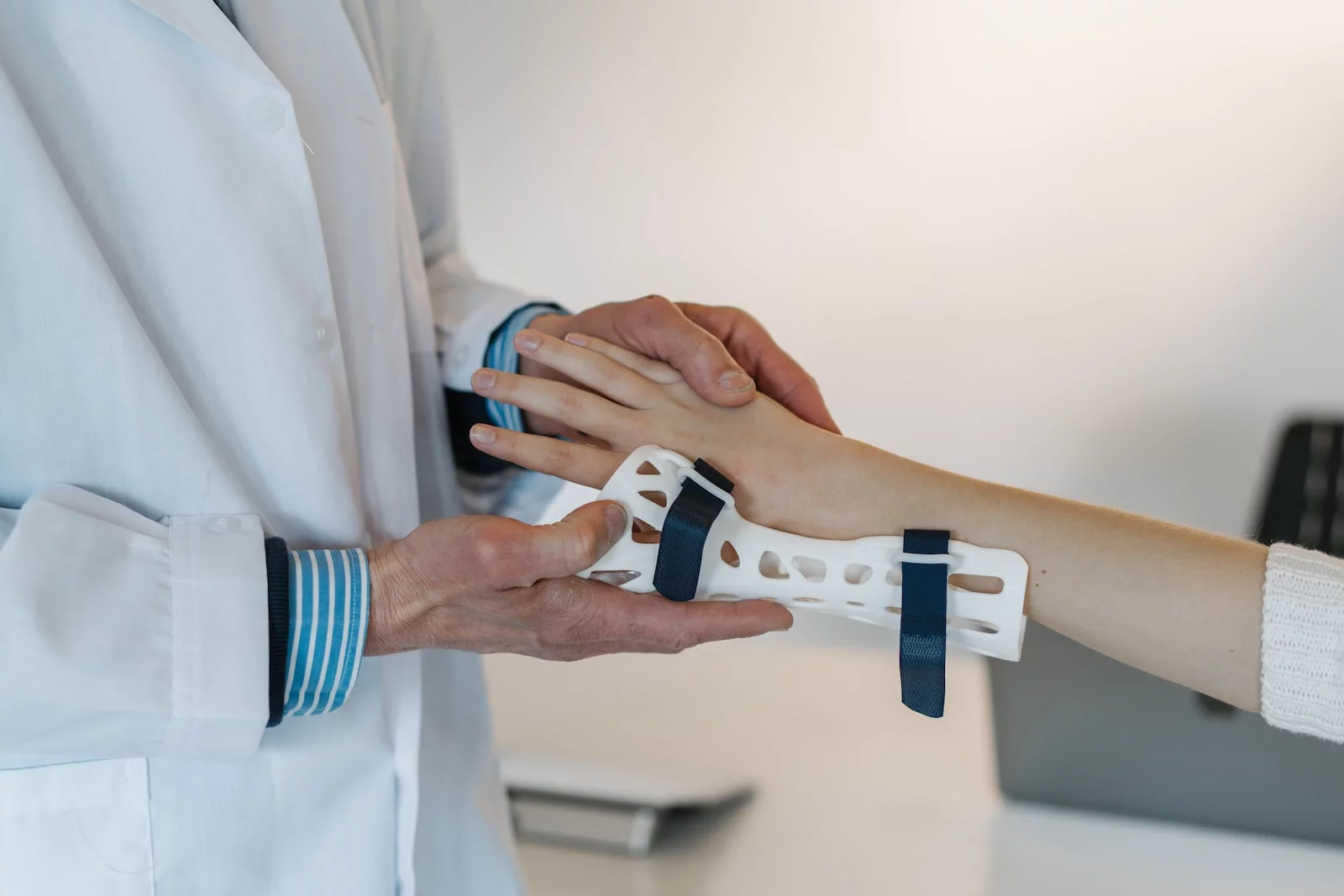 Even incredible health insurance has its share of out-of-pocket costs and is typically a form of coinsurance. These expenses come from different areas and can range significantly depending on your healthcare plan. The best way to avoid surprises and save money is to properly understand out-of-pocket health insurance costs. To give you a solid foundation, here is an overview of out-of-pocket expenses you should expect and how to navigate them.
Main origins of out-of-pocket health insurance costs
Before considering savings, you must understand where out-of-pocket medical costs come from. In health insurance, these expenses come from four main areas: copays, deductibles, medical care that isn't covered by your plan, and out-of-network appointments.
Co-pays
Copayments and coinsurance are costs that fall on you before your insurance steps in to pay for covered care and medical services. While these typically aren't high (most fall under $100 per copay), they are a frequently recurring medical cost since they apply to every instance of a medical appointment or filled prescription.
Deductibles
A health insurance plan's deductible will vary depending on your specific preferences. High-deductible health plans will have lower premiums and vice versa.
The average deductible for employee-based health coverage plans 2021 was $2,379 for smaller firms and $1,397 for larger firms. The average is much higher for individuals without cost-sharing reductions through employer-based plans. However, there are still options available for individual health insurance plans that may work for you.
Excluded care
Unfortunately, many health insurance companies detail areas not covered in their plans. Historically, this often included pre-existing conditions, though the Affordable Care Act (ACA) stopped allowing this in 2014.
Some standard exclusions in healthcare plans include:
Behavioral and personality disorders
Fertility treatment
Sleep disorders
Cosmetic surgery
Obesity
Organ acquisition
Out-of-network appointments
Finally, health insurance plans will detail which providers are considered in-network or out-of-network for your coverage. By booking care from in-network providers, you can be expected to pay standard copay amounts. However, if you need care from an out-of-network provider (often due to availability or preference), you can expect to pay higher copays, thus boosting your out-of-pocket costs.
Out-of-pocket maximums and limits
Fortunately, while out-of-pocket expenses can add up, there are ceilings to prevent you from suffering too much financial hardship. These maximums and federally imposed out-of-pocket limits are important to budgeting and determining your potential out-of-pocket costs.
Federal limits
While maximums will vary between healthcare providers and plans, there are federally imposed limits to keep them from getting too high.
Over the years, these limits have crept up. Between 2014 and 2023, limits will have raised a whopping 43%. Most areas that make up overall cost-of-living will experience this, but it's important to note trends and statistics so you can be ready for changes in pricing.
| Year | Maximum For Individuals | Maximum For Family |
| --- | --- | --- |
| 2014 | $6,350 | $12,700 |
| 2015 | $6,600 | $13,200 |
| 2016 | $6,850 | $13,700 |
| 2017 | $7,150 | $14,300 |
| 2018 | $7,350 | $14,700 |
| 2019 | $7,900 | $15,800 |
| 2020 | $8,150 | $16,300 |
| 2021 | $8,550 | $17,100 |
| 2022 | $8,700 | $17,400 |
| 2023 | $9,100 | $18,200 |
Medicare Advantage plans cap out-of-pocket medical costs at $7,550 as of 2021. This does not change as regularly as non-Medicare plans.
Saving on out-of-pocket health insurance costs
Now that you understand the basics of out-of-pocket costs in health insurance, you can start to work toward saving on these costs. Every insurance plan balances risk and finances, so your optimal savings may look different from someone else's depending on your health background and personal life.
Cost-sharing reductions
You may qualify for cost-sharing reductions to lower your expenses depending on your income level. Should you qualify, you must aim to enroll in a Silver health plan to get the deductions.
These savings on out-of-pocket costs come from:
Lower deductibles with savings appropriate to your income level (savings could cut $750 deductibles to around $300)
Lower copayments or coinsurance (savings could cut $30 copays to $15 depending on income)
Lower out-of-pocket maximums (savings could cut $5,000 maximums to around $3,000)
Since these reductions speak directly to out-of-pocket costs, they are the most impactful way for lower-income individuals and families to save in this area regardless of their plan's premium.
Accepting a higher premium
While it may hurt your wallet monthly, accepting a higher premium will lead to lower out-of-pocket costs. If you aren't opposed to a higher monthly premium, you might even consider a zero-deductible health insurance plan.
Given your unique circumstances, this decision is based on how much you expect to spend out-of-pocket. If you see the potential for higher-cost healthcare services being too high for comfort, you will want to avoid high deductibles and copays.
Being conservative with care
Before anything else, it's important to note that you should never compromise your health by avoiding care when you need it solely to save on out-of-pocket costs. That said, you can still be strategic and conservative with your appointments.
The best way to do this without putting yourself at risk is to be mindful of when you make regular appointments you need. This means booking things like dental cleanings or annual physicals when you know your plan will cover them.
Also, make the most of your appointments to avoid coming back several times. Since copays are the most frequent out-of-pocket cost you'll experience, it will save a great deal of money (and time) if you can efficiently address your needs in one visit rather than several.
FAQs
What are out-of-pocket health insurance costs?
The four main sources of out-of-pocket health insurance costs are copays, deductibles, uncovered care, and out-of-network costs.
What is a good out-of-pocket maximum?
This will vary based on your unique circumstances. The average out-of-pocket maximum for individuals with plans through their employers is around $4,039. The specifics of your plan will factor into the ultimate max. Still, a federal out-of-pocket maximum limit currently rests at $8,700 for individuals and $17,400 for families.
What is the difference between a copay and a deductible?
A copay is a fixed fee for covered care like appointments or prescription drugs. The price of your copay for different types of care is laid out in your health insurance plan. A deductible is the money you will pay for covered benefits before the insurance company covers the costs. This often applies to higher-cost care like in-patient visits. More often than not, your copay does not count toward the deductible.
What are the pros and cons of an out-of-pocket maximum?
The main benefit of an out-of-pocket maximum is that it protects you from financial catastrophe in the case of unforeseen emergencies and healthcare costs. The main fallback is that lower out-of-pocket maximums will often lead to a higher monthly premium, much like deductibles.
How do out-of-pocket health insurance costs impact monthly premiums?
Insurance companies weigh risk when determining your plan. By taking on the burden of higher out-of-pocket costs (copays, deductibles, etc.), you will have a lower monthly premium since the provider will note a lower risk of medical expenses. If you have a more in-depth plan that avoids high out-of-pocket costs, your insurance company will balance this risk with higher monthly premiums.
Finding a plan with reasonable out-of-pocket health insurance costs
While out-of-pocket costs will be unavoidable regarding your healthcare, you can still shop for plans that best suit your circumstances and keep you from paying more than necessary. Comparing rates between insurance companies is the only way to ensure you make the smartest choices and pay the lowest premiums for the care you need. Use our online quote tool to get started today.
---
Related Content
---