UPDATED: JULY 03, 2023 | 2 MIN READ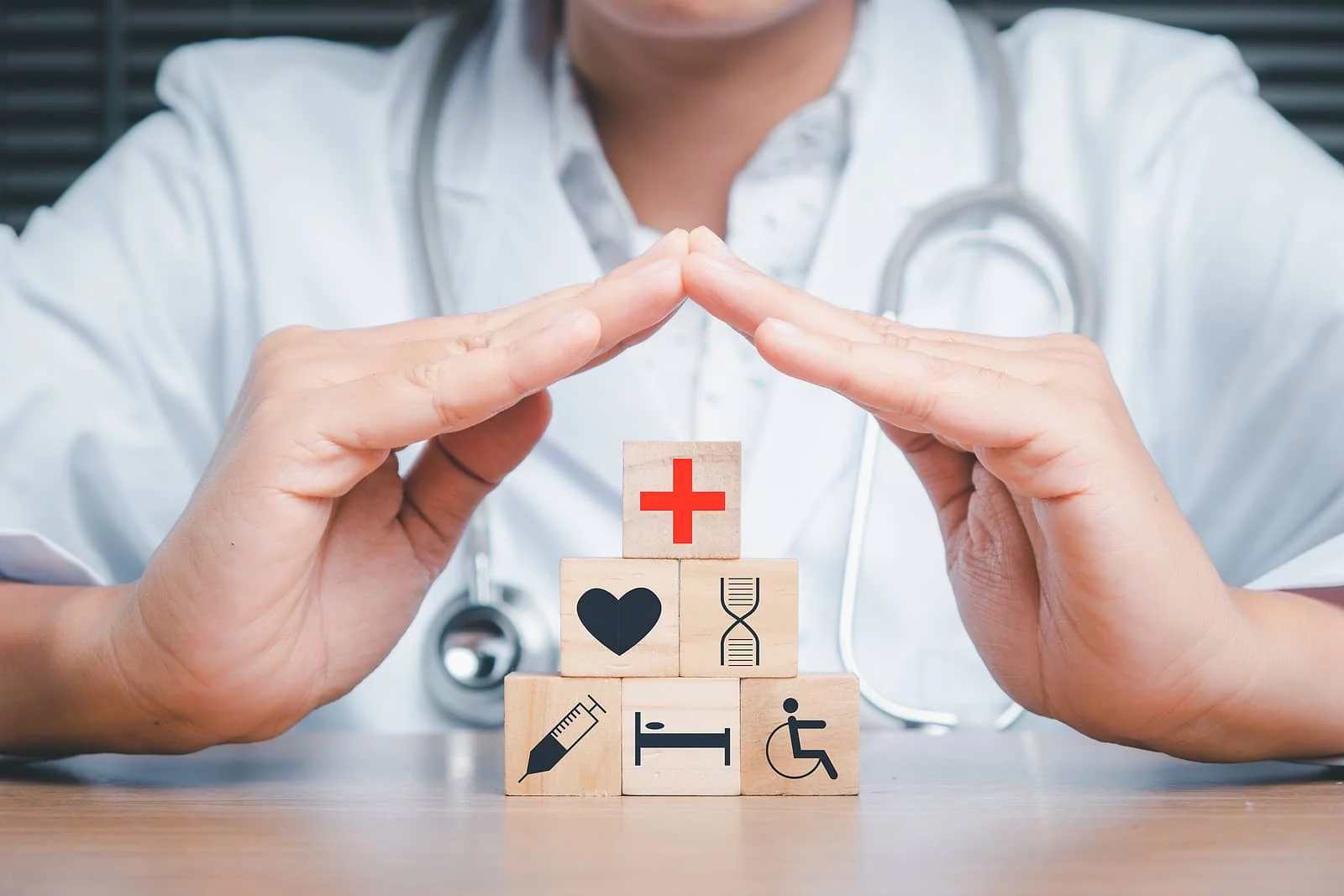 Short-term medical plans might be a good option if you have a gap in your health insurance coverage or are between jobs. Before shopping for short-term health insurance plans, weighing the pros and cons is essential. Keep reading for crucial information about this temporary coverage.
What Are Short-Term Medical Plans?
Short-term health insurance is temporary health insurance that offers lower premiums, higher out-of-pocket costs, and reduced coverage. They're available in most states for up to a year. Unlike regular health insurance, which has an annual renewal period, you can extend short-term coverage twice a year.
How Short-Term Health Insurance Plans Work
Short-term health insurance plans cover individuals for a limited amount of time. There's no Open Enrollment Period for short-term health insurance. Instead, you can enroll whenever you need coverage.
Unlike standard health insurance policies, short-term plans provide less coverage. They do not cover pre-existing conditions, maternity care, or routine medical needs.
What Short-Term Medical Insurance Covers
Short-term plans generally cover services and treatments related to unexpected illness or injury. Coverage might include:
Emergency room visits
Hospital stays
Surgeries required for illness or injury
Related x-rays and laboratory services
Outpatient doctor visits
Depending on the provider, some short-term policies might offer coverage for prescription drug medications for a higher monthly premium.
What Short-Term Plans Don't Cover
When shopping for temporary health plans, you should also find out what is not covered.
Each plan varies, but short-term plans generally don't cover:
Routine medical needs
Maternity care
Mental health care
Preventative, vision, and dental care
If you're pregnant and seeking healthcare coverage, look into ACA (Affordable Care Act) plans — they cover pregnancy and maternity care as essential health benefits.
Qualifications for Short-Term Insurance
To qualify for short-term insurance coverage, you will fill out a health questionnaire from the insurance company.
Many insurance companies will also automatically disqualify you for short-term insurance if you:
Are a man who weighs 300-plus pounds or a woman who weighs over 250 pounds
Qualify for Medicaid
Have been diagnosed with or treated for AIDS or HIV
Are pregnant
Are insured under another policy
Aren't a citizen or legal resident of the United States
You'll also have to disclose whether you have been diagnosed or treated for certain medical conditions and have shown signs of those illnesses within the past five years.
Pros and Cons of Short-Term Health Insurance
Short-term health insurance plans have advantages and setbacks, so it's essential to consider both when weighing your options. For example, short-term plans can help bridge a coverage gap between jobs. On the other hand, short-term health insurance doesn't cover pre-existing conditions and isn't available in every state.
Review the pros and cons of short-term health insurance before enrolling in a plan.
Pros
The advantages of a short-term health plan might include:
Term flexibility (from 3-12 months)
The ability to apply at any time of the year
Cost-effective, quick coverage if you're in-between health plans
Cons
Short-term medical plans aren't for everyone. Consider the following drawbacks before exploring short-term policies:
Limited coverage
It doesn't cover pre-existing conditions
Coverage doesn't last long
Large out-of-pocket costs if you need care
Short-term health plans also aren't available in every state. California, Colorado, Hawaii, Massachusetts, New York, New Jersey, Rhode Island, Vermont, Connecticut, and New Mexico don't offer this type of health coverage.
How much does a short-term health plan cost?
On average, short-term health insurance is about 80% cheaper than regular health insurance plans that comply with Obamacare's insurance policy regulations.
According to a Kaiser Family Foundation study, the cheapest short-term policies are priced at 20% or less of the premium for the lowest-cost ACA-compliant plan in the same area.
How to Choose the Best Short-Term Plan for You
Short-term medical plans can be more cost-effective than COBRA, but it's not for everyone. Before you enroll in a specific plan, consider the following:
The Deductible and Copay. ACA out-of-pocket caps don't apply to short-term plans, so consider whether you can pay both if something happens.
The Provider Network. Doctors and hospitals will charge you the total price if the plan doesn't include a network.
Prescription Drug Coverage. If a short-term plan doesn't offer drug coverage, will you be able to handle the out-of-pocket costs?
Plan Duration and Renewal Options. Short-term plan limits and renewal options vary by insurer, so double-check that the duration suits your coverage needs.
FAQs
What is considered a short-term plan?
Short-term plans offer temporary coverage during a lapse in regular coverage. These plans aren't ACA compliant, so they aren't required to provide the same coverage as Obamacare plans.
How long is a short-term care plan?
Short-term insurance is typically available anywhere from 30 to 90 days. Some companies offer short-term medical for up to a year.
What is the point of short-term health insurance?
Short-term medical insurance can provide a temporary coverage solution to help fill gaps if you're waiting for a new policy to begin or you're in-between jobs and not wanting to pay the higher costs of COBRA.
What are some of the benefits of short-term coverage?
Short-term coverage offers quick coverage with term flexibility. You can apply anytime, so you don't have to wait for open enrollment or a Special Enrollment Period.
What is the difference between a short-term plan and a long-term plan?
Short-term medical plans can last up to a year and can only be renewed twice. Due to their limited coverage, they're generally much cheaper than standard plans. Long-term healthcare plans can be renewed each year and offer much more coverage options, but they cost more depending on your plan's premiums and deductibles.
Who should consider a short-term health plan?
Short-term health insurance is perfect for people without insurance between jobs, traveling nurses, and spouses while waiting for group insurance or Medicare to start. This enables them to have coverage while waiting to access other insurance options.
How To Compare Short-Term Medical Plans
Short-term medical plans can be a cost-effective solution to fill employer-provided or ACA coverage gaps, but it's intended to be temporary. Due to its coverage limitations and state availability, it's not for everyone.
Consider the pros and cons of short-term healthcare and weigh the above factors to ensure it's the right choice for you and your dependents.
When you need quick short-term coverage to best fit your needs, our licensed insurance agents are here to help. Get started on your search for short-term insurance by utilizing our free online quote tool.