UPDATED: AUGUST 08, 2023 | 3 MIN READ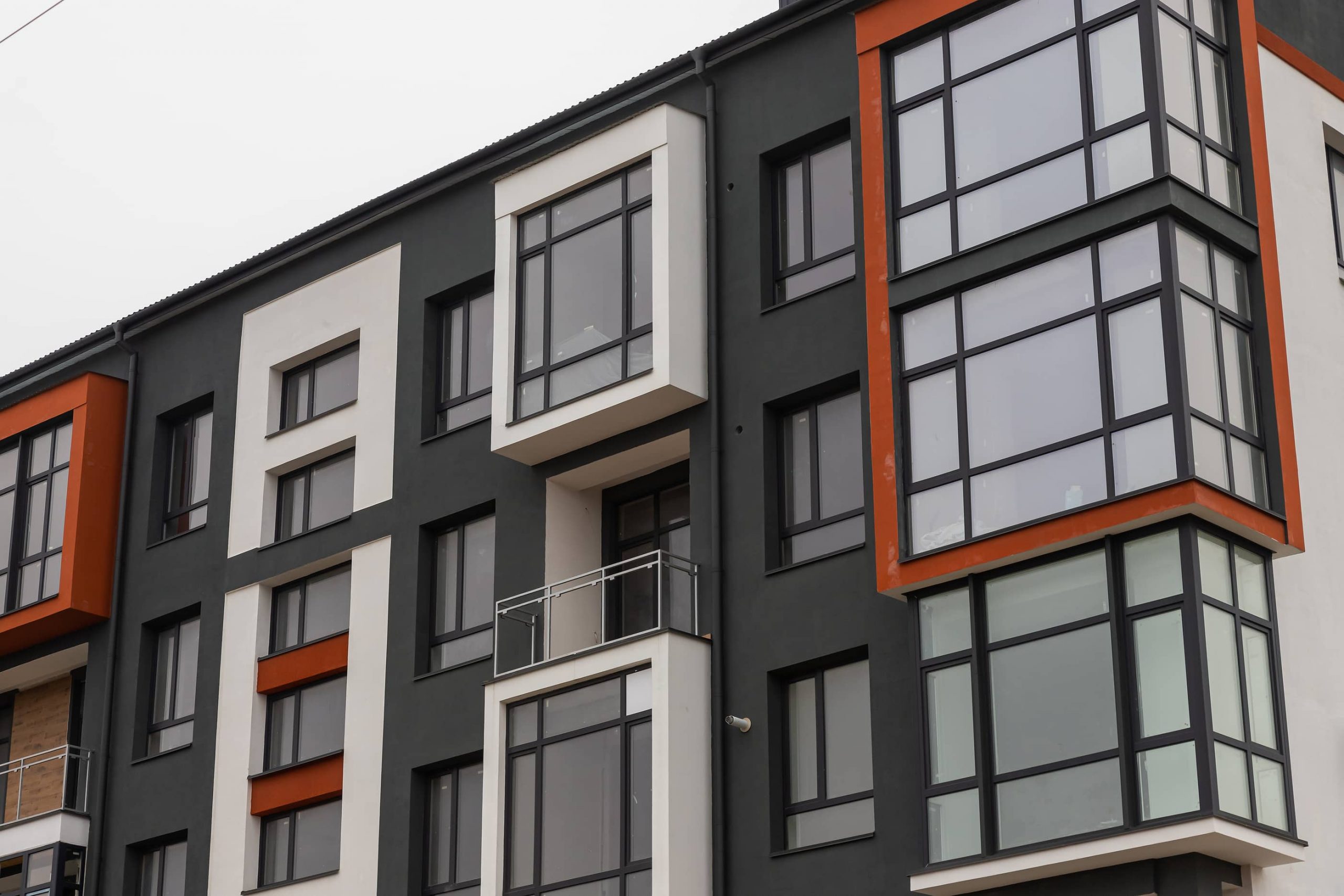 A condo can be a great investment if you're aiming for a smaller living space in a particular neighborhood or prefer not to deal with yard work. Let's review the differences between condos and single-family homes, the pros and cons of condo life, and five things to consider before purchasing a condo.
6 Things To Consider When Buying A Condo
#1 Your lifestyle & desired amenities
Homeowners are expensive, especially in upkeep, repairs, and maintenance. If the thought of yard work and surprise repairs gives you anxiety, condo life may be a great option.
On the other hand, living in a condo is similar to living in an apartment. This includes sharing walls, floors, and ceilings with neighbors in close quarters. So, buying a condo might not be a good option if you aren't a fan of apartment living.
Some condos also tend to have a wide variety of amenities, like gyms, outdoor grills, and dog parks. Others may have pretty barebones offerings. Check with your realtor to cover your amenity wishlist before you begin your search. It's also something to consider after you've purchased — condos that don't offer a lot of amenities may net a lower sales price.
#2 The property management
If you're paying higher dues, it's crucial to ensure that the condo has regular upkeep. Poor management can affect your property value or increase your HOA dues.
When you're touring potential condos, ask who is responsible for maintenance. You'll also want to research the company's reputation, find out if they own other properties, and even chat with board members to gauge how they feel about the services.
#3 Mortgage requirements
Mortgage rates for condos can be higher than interest rates on single-family home loans to buy single-family homes. This is because the condition of the building and the HOA's finances are also considered — not just your income and credit profile.
#4 Regulations and special assessments
If a condo association is looking to fund a big project, that's when special assessments come into play. These are extra charges that are usually voted on by the HOA board. While they are usually imposed for a limited time, it's still something to consider as it will affect your budget while active.
Find out if there are any current or upcoming special assessments before you purchase. Otherwise, you risk paying a down payment, closing costs, and a surprise payment for the assessment. 
#5 Homeowner's insurance for condos
Your condo association will carry a master insurance policy that covers what they're responsible for, such as the grounds, common areas, and the property's structures. This leaves your personal property and the condo's interior to your policy. Your condo insurance will cover things like countertops, cabinets, and flooring, as well as personal liability coverage and temporary living expenses in the event of a covered loss.
#6 Seek FHA-approved condos
Getting a mortgage for a condo versus a single-family house can be more involved. This is because the condo development itself will come under scrutiny (in addition to your profile) once the loan application is in.
The Federal Housing Administration (FHA), which insures FHA mortgages, has a list of FHA-approved condos on its website. Conventional lenders might have similar requirements, but If the condominium isn't FHA-approved, you may not be able to be approved for a conventional loan either.
Condos vs. Single-Family Homes
Purchasing and residing in a condo versus a single-family home can be vastly different experiences. While the sales price for a single-family home can be more expensive than a condo, the monthly HOA fees for a condominium can be very high, especially in major metro areas.
Another thing to consider is potentially restrictive HOA rules — especially if you enjoy renovations or decorating your patio to suit your tastes.
Pros and Cons of Buying a Condo
Considering condos, it's important to weigh the good and the bad. Here are some top issues to consider before making a purchase:
Pros of Condo Life
A condo might be less expensive. Depending on your location, purchasing a condo can be less expensive than a single-family property. This is ideal for first-time homebuyers or those that may not have a very large down payment available.
Condos are fairly low maintenance. A condo may be the more appealing if you prefer to leave the yard work and repairs to the professionals. The community HOA generally handles most exterior maintenance (lawn and shrub care, roofs, exterior siding) in condo communities.
You may have top-notch amenities. Depending on the community, you may have grilling areas, pools, dog parks, and more, all within reach.
Condo communities tend to be more social. If you're an extrovert or in a new city hoping to make friends, you'll get plenty of opportunities in a condo community. Many condo associations will organize social events like barbecues and pool parties.
Cons of Condo Life
HOA rules can be restrictive, and the fees can increase over time. This is a common complaint about living in a condo community. HOA rules can regulate everything from trash pickup to how many pets you can have. And unfortunately, breaking the rules can result in hefty fines.
It can be a risky investment. Because you and your neighbors collectively own the common property, the entire community could suffer if someone doesn't pay their dues. Even another unit going to foreclosure can affect property values.
There's typically less privacy. Condos share plenty of common areas and walls, ceilings, and floors. This may be an issue if you're sensitive to noise or prone to being a little noisy.
There's limited space. Lots of communities do not offer assigned parking, which can be annoying. Depending on the community, storage might be limited too.
FAQs
Yes. The lower price is an obvious perk, but if you've been renting and are familiar/comfortable with apartment life, you can continue that familiar experience while building equity. Remember, these aren't just for people with smaller budgets or plans to relocate in the future. Condos can be ideal long-term investments — they can serve as a rental for future tenants or even for short-term lodging with Airbnb or similar companies.
Ask the community about any house rules. Are they very strict (or too lenient) about noise after certain hours? How do they handle issues or complaints? Are they responsive on the weekends? Pay attention to how they respond and do your due diligence to ensure it will fit you well.
Not necessarily, but it does help to work with a realtor with condo experience. They'll be able to address any concerns and guide you through steps like reviewing the association documents.
How to Get Insurance Quotes When Buying a Condo
Learning the key differences and things to consider before buying a condo doesn't have to be overwhelming. Before seriously shopping for your first condo, educate yourself on the key differences and schedule time to view the potential communities.
Once you're prepared and have a budget in place, get several condo insurance quotes, and then you'll be prepared to make an informed purchase on the condo of your dreams.