UPDATED: MAY 08, 2023 | 3 MIN READ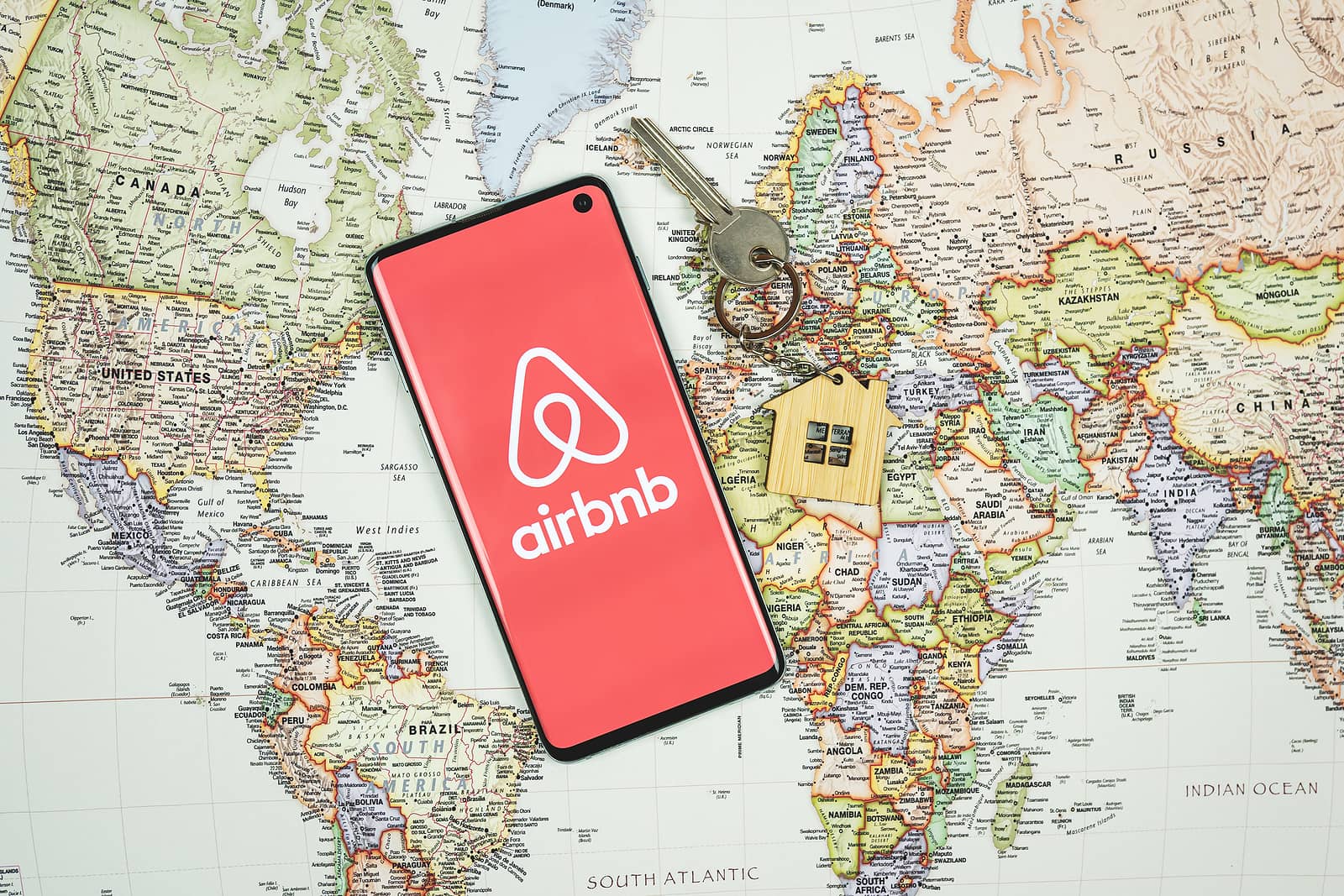 Airbnb is a popular site for people to rent their homes or apartments and make some extra cash. If you rent your home on Airbnb, it is essential to have temporary homeowners insurance. This type of coverage will cover any damages that could happen to your house while you are away.
What Is Temporary Home Insurance?
Temporary home insurance is a type of policy that covers the time when you are not occupying your home. This type of additional coverage is usually purchased by people who want to rent out their unoccupied homes for the time they are absent.
What does it cover?
A temporary homeowner's insurance policy is a form of property insurance. It provides coverage for the home for a limited time. Temporary home insurance typically covers losses from specified perils. This includes fire, vandalism, break-ins, theft, and natural disasters.
Homeowners away on vacation or business trips can use temporary home insurance. People between homes or waiting to move into new homes after construction may also choose this.
Does temporary home insurance cover contents?
Your insurance coverage may vary, so it's important to check what is and isn't covered. Speak to your insurance agent to find out what exclusions there are to your policy.
Do You Need Temporary Home Insurance For Your Airbnb or Other Vacation Rental?
Many homeowners are unaware of how to get short-term rental insurance for their Airbnb or other vacation rentals. They think their standard home insurance policy will cover renting out their home. Others may think that landlord insurance or renters insurance would be enough.
However, this is not the case. Many homeowners find themselves in a difficult situation when they realize this. They need temporary home insurance for their Airbnb or other short-term rental properties.
Does Airbnb provide insurance?
Airbnb's Host Liability Insurance is a valuable protection for hosts looking to share their homes with travelers. Liability insurance can protect your home, your guests, and yourself if something goes wrong.
Airbnb's Host Liability Insurance program gives you liability coverage for up to $1 million. This is against bodily injury or property damage claims.
What happens if an Airbnb guest damages property?
Host damage protection also provides Hosts with $1 million in coverage. This is for if your home or personal property is damaged by a guest during an Airbnb stay.
What happens if someone gets hurt on your property?
If someone gets hurt on your property, they have the right to sue you. The person may be entitled to compensation for medical bills and other damages.
Best Insurance Companies For Airbnb Properties
It would help to consider many factors when selecting the best insurance company for Airbnb properties. These include:
The type of insurance coverage you need
What can the company provide
The cost of the policy
Whether or not the company is available in your area
Allstate
Allstate is best for people wanting to share their homes with short-term renters. If you're planning on still living at your property, Allstate is your company. It's available in all 50 states and uses local agents to give you a personalized service.
Pros
Easy to add coverage to existing homeowners insurance policies
Excellent mobile and online customer experience
Cons
Average customer service ratings compared to other companies
Six-month home insurance policies only
Proper Insurance
Proper insurance is available in all 50 states. It offers specially designed house insurance for your short-term rental. When giving you a quote, they ask questions about vacation home rentals.
Pros
Insures against loss of income
No occupancy restrictions
Endorsed by Vrbo
Designed to fill a gap in the market for short-term rentals
Cons
No on-demand coverage
If the homeowner lives on the property, the price goes up
Liability insurance is bundled with commercial insurance
American Modern
American Modern offers a short-term rental option and an occasional rental insurance policy. They have convenient online options for making a payment, making changes to your policy, or filing a claim.
Pros
Offers bundling discounts
You don't need to already have home insurance with them
Super convenient online service
Cons
No online quote function
It does not cover furnishings as standard
'Other structures' are also not covered as standard
Nationwide
Nationwide has the broadest range of coverage options. You can even opt for add-ons for stolen items from vehicles you may leave at the property. Unfortunately, this means that their cost varies significantly from other companies. However, this depends on many factors, including the deductible you choose.
Pros
Offers bundling discounts
They offer an annual review of your insurance products
Additional valuables coverage is available
Cons
Limited customer service hours
Higher than average premiums
Below-average customer satisfaction reviews
Farmers
Farmers has an excellent mobile app, allowing customers to pay their bills, file a claim, or even access ID cards all through their phones. You can also tailor your coverage to include many different perils.
Pros
Discounts available for certain professions
Discounts available for bundling
Lower deductibles for those who don't make a claim
Cons
The online tool does not adequately explain claim limits
Specific coverage options are available as part of packages only
Temporary Home Insurance FAQs
How long can you leave a home vacant?
You can leave a home vacant as long as you want, but home insurance companies consider vacation homes or other vacant properties a higher risk. Most insurance providers won't cover you after a certain amount of time, typically 30 days. After that, you need some type of vacant home insurance.
Do you need special insurance to be an Airbnb host?
Although Airbnb offers its protections, they recommend getting additional coverage. That may be in the form of an endorsement or a stand-alone commercial policy.
Does Airbnb protect hosts from lawsuits?
Airbnb's policy covers you for the cost of lawsuits up to $1 million per occurrence per rental property. They suggest you take out your insurance product to protect anything after this. Additionally, different short-term rental providers may have different policies.
How much does it cost to insure an Airbnb property?
The average cost of insuring an Airbnb property varies depending on several factors. The typical cost of a short-term rental policy ranges from $1,500 to $3,500.
Who's liable for the renter's injuries at an Airbnb property?
The Airbnb host will likely be liable for injuries sustained by renters at their property. This is why getting as much coverage as you can afford is important.
Finding Temporary Home Insurance
Get a quote for temporary home insurance needs if you use Airbnb as a way to generate your income. This can be an excellent way to protect yourself from potential damages that might happen while you are away from your home.