UPDATED: APRIL 19, 2023 | 1 MIN READ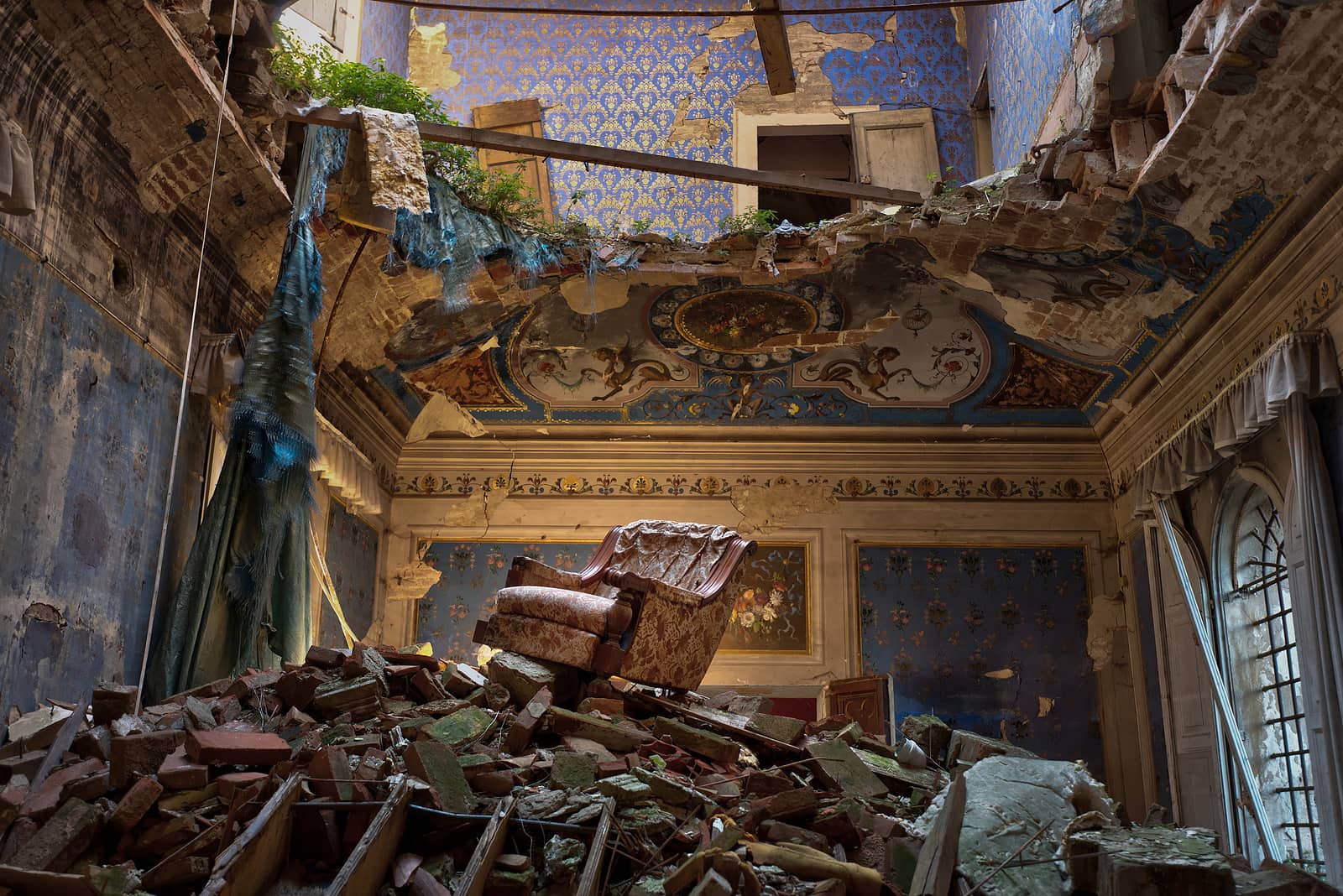 Earthquake insurance is an optional add-on to your existing home insurance to cover your home from damages caused by an earthquake. The law doesn't require earthquake coverage. So, you need to determine whether you need it. To determine if you should be considering earthquake insurance, continue reading below.
What is Earthquake Insurance?
Earthquake insurance is coverage you add to your existing homeowners or renter's insurance. It covers repairs or rebuilding costs post-earthquake. Not all earthquake insurance providers offer the same insurance, so it's always best to contact an agent with any questions.
What does earthquake insurance cover?
There are three main types of earthquake insurance coverage to consider. The coverage is only for damages caused by earthquakes – not wildfires, floods, or any other natural disaster resulting from an earthquake. Below is more information on each of these types of coverage:
What doesn't earthquake insurance cover?
Earthquake doesn't cover flood damage. You need separate insurance for flooding. It also doesn't cover fires, but your homeowners insurance likely covers that.
How do earthquake coverage deductibles work?
Deductibles must be paid before your insurance company starts paying for damages. It is paid out-of-pocket.
For example, if you have $1000,000 of dwelling coverage with a 15% deductible, you will need to pay 15% of the $100,000, which is $15,000, and your insurance provider covers the rest.
Who Needs Earthquake Coverage?
If you live in a high-risk area for earthquakes, it's best to have insurance.
These are factors that make your home a high-risk area or a high-risk home:
The home's proximity to a seismic zone
The home's age
The foundation and construction type
The deductible a homeowner chooses
The cost of rebuilding a home
Any additional coverage (such as secondary structures)
How Much Is Earthquake Insurance?
Earthquake insurance may be expensive, but it's worth it if you're in a high-risk area. Some factors come into play to determine your insurance rates, including how much coverage you need, the deductible, location, and the age of the home.
Insurance premiums range from $800 to $5,000, and deductibles are 10-20% of the coverage limit.
Earthquake Coverage Discount
Earthquake insurance is a costly addition that not everyone wants, but it's necessary. There are ways to reduce your premiums with discounts. Mitigation discounts are an excellent way to save money.
The CEA offers a discount if you live in an older, wood-framed home with raised or non-slab foundations. To qualify for the discount, your home must be seismically retrofitted.
Is Earthquake Insurance Worth It?
When considering whether purchasing earthquake insurance is worth it, you should consider:
The cost to insure your home
Your proximity to active faults
Frequency of earthquakes in your area
The value of your home and its contents
The amount of annual rainfall
How much time has passed since the last earthquake
Whether your home was built with earthquake preparedness in mind
Your home's construction type, the material used, layout, and quality
The type of land your home sits on, including the type of slope of the land and soil
Do I Need Earthquake Coverage As A Renter?
The landlord's insurance covers your home and external structures. It's up to your landlord to carry earthquake insurance. However, you need insurance that covers your personal belongings during an earthquake.
Earthquake Coverage FAQs
Does homeowner's insurance cover earthquakes?
Homeowner's insurance covers any fires from an earthquake but not specific earthquake damage.
Is earthquake coverage worth getting?
You might think earthquake insurance is costly, but it only takes one large earthquake to cause extensive structural damage to your home.
How much coverage do I need for earthquake insurance?
Ensure your insurance policy has enough coverage to rebuild your home in an earthquake. Also, the policy lists earthquakes as a covered peril.
How much does earthquake coverage cost?
Insurance premiums range from $800 to $5,000, and deductibles are 10-20% of the coverage limit.
What's the average deductible for earthquake insurance?
It's usually 10-20% of the coverage limit. If you have a home insured for $200,000 a 10% deductible would be $20,000.
Getting Earthquake Coverage
Earthquake insurance is important if you are living in a high-risk area. It's easy to acquire extra insurance by calling an agent. They will answer all your questions and get you the home insurance coverage you need.