UPDATED: APRIL 19, 2023 | 3 MIN READ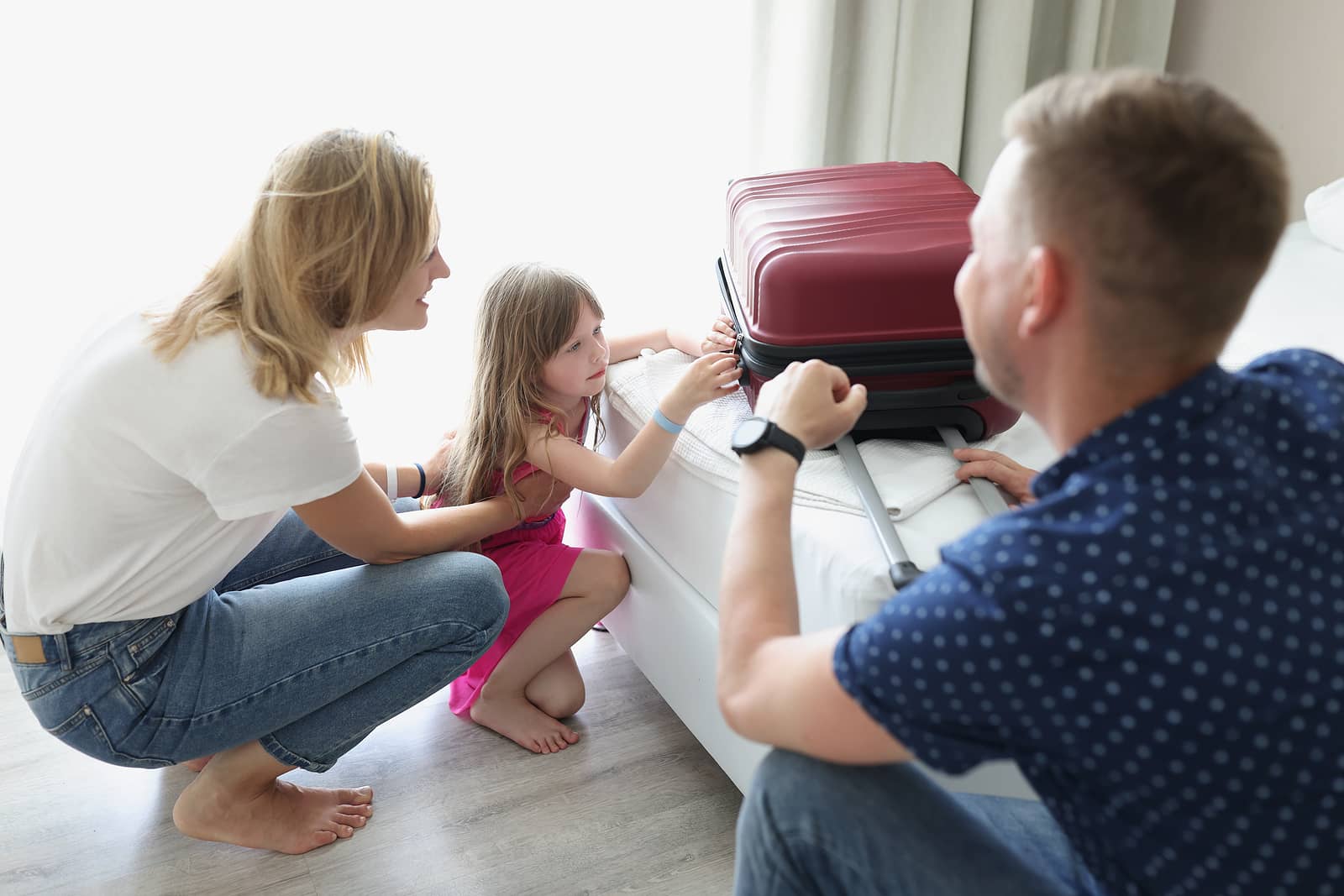 You can use additional living expenses coverage, a type of insurance if your home is damaged and you need to relocate. The coverage pays for certain expenses not covered by the standard homeowners insurance, such as hotel and restaurant bills, storage fees, and temporary housing.
This coverage is usually provided with standard homeowners insurance policies, and it will provide some peace of mind in case a disaster strikes.
When Would You Need ALE Coverage?
Unfortunately, you may find yourself in a situation where so much damage is done to your home that you can no longer live in it for a time. You may be having repairs done or looking for a replacement home.
Covered Losses
ALE coverage provides you with loss-of-use coverage should your home become uninhabitable due to the following:
vandalism
lightning, windstorms, and hail
explosions
What is considered a covered loss varies depending on your policy, so make sure you thoroughly read your policy documents when taking out a policy.
What Additional Living Expense Insurance Covers
A normal standard of living clause is a provision in a home insurance policy that covers the additional living expenses incurred by the insured party when they can't live in their home due to damage or destruction.
This provision pays for additional living expenses such as hotel, restaurant, and food costs. It also covers incidental costs such as dry cleaning and laundry service.
Examples of Covered Expenses
The policy usually defines additional living expenses. They can include housing, storage expenses, or other related costs.
Temporary Homes or Hotel Stays
If your home becomes unsuitable for living in, you'll still need somewhere to stay. ALE coverage will reimburse you for the cost of a rental home for a specified duration. Hotel stays are typically limited to 30 days, but this varies by policy, so read the fine print.
Storage
Sometimes, you may be able to recoup costs associated with storing your personal property in a facility, should you need to remove them from your home.
Pet Boarding
The service provides food, water, and animal shelter. In some cases, the facility may also provide access to veterinary care or dog walking services.
Veterinary Bills
If your pet was injured or got sick due to the covered loss, you may also be able to recover.
Laundry Costs
If you've been put up in a hotel, you may need to visit a laundromat to clean your clothing if you don't have access to washing facilities. ALE coverage will reimburse you for the amount you spend on laundromats.
Furnishing
Suppose you have to move into a rental property. In that case, your insurance company will usually work with a furniture rental company to provide you with furnishings to make your temporary home comparable to your original home.
Restaurant Meals
If you don't have kitchen access while waiting for your home to be repaired or replaced, ALE coverage will reimburse you for the difference you have to pay to eat out.
Mileage
If your temporary home is in a different neighborhood from your actual home, you may also be able to claim back fuel costs for any activities you need to carry out through the process of your claim. This could include getting to and from work or getting to and from your old home for meetings with contractors.
Fees
Reconnection fees for utilities at the repaired home may also be covered under ALE insurance.
Fair rental value
If the home you're claiming is a rental property you let out to other people, you may also be able to claim back the money you would lose out on for the time you can't have a tenant living there.
What Additional Living Expense Insurance Doesn't Cover
Your ALE policy will not cover everything you may want to claim. Know what is and isn't covered when thinking about this type of coverage before you begin the insurance claims process, not after.
It's important to note that it only covers amounts over and above what you normally spend. You would not receive ALE coverage for a laundromat that you already use.
If your temporary home contains a fully functional kitchen, you won't be able to claim restaurant meals. Don't go overboard, even when these meals are covered, as there's often a limit to how expensive they can be.
How to File a Claim for Additional Living Expenses
You need to file a claim to get reimbursed for additional living expenses.
Some things you should do when filing this claim include:
Document Everything: While it may seem like a lot of work, you must document all your expenses and be ready to provide receipts.
Provide Proof of Normal Expenses: Collect the information about your normal monthly expenses in a spreadsheet and bring it when you need to file a proof of loss for an insurance claim.
Acquire Approval: To prevent mishaps or misunderstandings, carefully contact the insurance company beforehand to get written approval for any special expenses.
FAQs
What does additional living expenses cover?
An insured or their dependents receive reimbursement for additional expenses through ALE insurance coverage if they can't live in their home due to a covered peril.
The most common type of additional living expense coverage is for temporary housing. In addition, some policies may cover meals, transportation, and other necessities.
How long does additional living expense last?
The additional living expense duration depends on the loss's severity. A milder loss recovers in a shorter period. Severe losses require more money, so they take longer to recover from.
Typically homeowners insurance policies will cover up to 12 months of additional living expenses. It's worth checking your insurance policy as some insurers will cover a more extended time.
What would ALE insurance typically cover if the homeowner is unable to live in the home while it's being repaired?
Covered costs include additional expenses you incur while unable to live in your home.
Some of the expenses that ALE covers includes:
Hotel bills
Restaurant meals
Storage fees
Pet boarding
Mileage
Laundry costs.
What are insurance additional expenses?
Additional living expenses are the costs you incur to maintain your standard of living while not at home. These include accommodation, food, and any other expenses that you may have incurred in the location where you are staying.
How does ALE work?
ALE coverage financially reimburses you if your home is damaged and uninhabitable. You can consider staying in a hotel or with relatives an "extra expense." The amount of reimbursement you receive is the difference between your normal living expenses and these additional costs.
What is a deductible?
A deductible is a specific dollar amount you must pay before your insurance company covers the damages. For example, if a fire damages your home, your deductible is $1000. Then you would be responsible for paying $1000 of the costs.
What are the limitations of additional living expenses coverage?
There are some limitations to ALE coverage. The policyholder must displace for at least 14 consecutive days in order to qualify. It doesn't cover all potential costs, such as medical bills or childcare. Another limitation is that it only covers necessary costs for living, such as rent, food, mortgage payments, etc.
What are some of the costs covered by additional living expense insurance?
Your standard homeowners insurance policy should cover repairing or replacing any of your damaged personal property; additional living expense coverage will not cover those costs. This insurance coverage covers additional expenses while you can't live at home.
Find Insurance With Additional Living Expenses Coverage
Additional living expense coverage is a standard part of most homeowners insurance policies. Using our helpful tool to compare insurance options means you can be sure you're covered when you need it.