UPDATED: JULY 18, 2023 | 1 MIN READ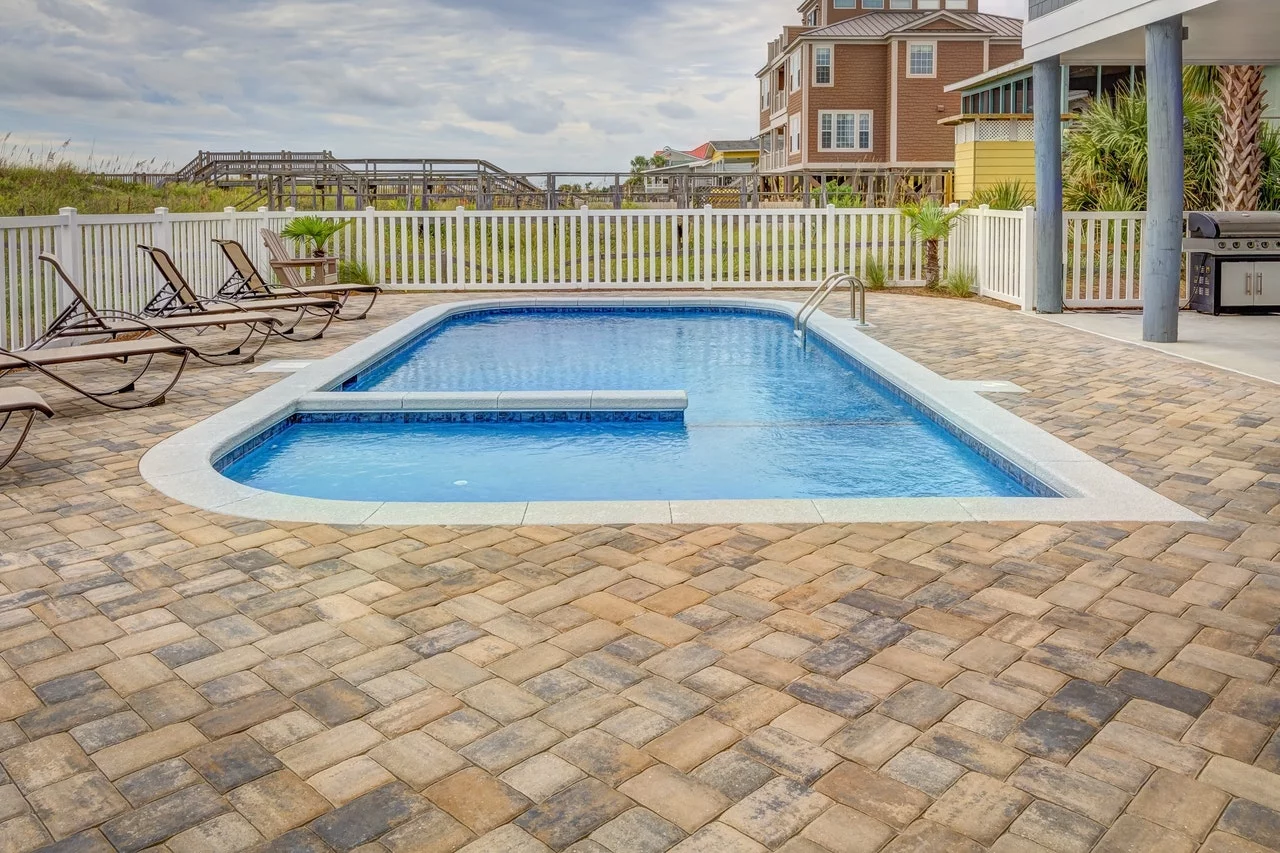 Swimming pools come with many liabilities – both in the risk of someone getting injured at your pool and damage happening to your pool. These costs can sometimes be expensive and often add to serious damages.
Luckily, swimming pools are covered under homeowners' insurance policies. This add-on to policies ranges in costs and in what is covered. Continue reading to learn more about what type of swimming pool coverage you need.
Swimming Pool Coverage: Key Takeaways
Damage to both above-ground and in-ground pools can be expensive to fix, so homeowners might want to invest in additional swimming pool insurance.
Your homeowner's liability coverage covers any costs associated with someone getting hurt in your pool, but only if they don't live in your residence.
Implementing safety features helps protect your pool and others from accidental injuries or drownings.
What Happens If Your Pool Is Damaged?
Various things can cause pool damage, but your insurance only covers the perils listed in your policy. If an excluded peril causes damage, your home insurance company won't pay your claim. Because of this, you need to know what type of damage is most likely to occur in your area.
Also, there are two types of coverage you can opt for depending on your pool type. You either have a pool that is considered part of your home's structure or one that is considered personal property. Your insurer decides which category your polls fall into. This determines your coverage and how the claims are paid out to you.
Typically, a swimming pool is considered part of your home's structure if it's an in-ground pool or an above-ground pool that's permanently attached. Above-ground pools that aren't permanent fixtures are considered personal property instead of an actual structure.
If you have a permanent in-ground or an above-ground pool, you might consider obtaining additional swimming pool coverage. In most cases, your standard home insurance policy only covers up to 10% of replacement costs on additional structures, such as these types of pools, so if you have a loss, you could be looking at a hefty out-of-pocket expense.
If you have an above-ground pool considered personal property, you should check with your insurer to see what's covered before purchasing additional swimming pool coverage. In most cases, home insurance policies cover up to 75% of replacement costs on personal property. If the pool is inexpensive, you might not need any additional coverage.
What Happens If Someone Gets Hurt While Swimming in Your Pool?
If someone gets hurt at your swimming pool or any worse circumstance occurs, the liability coverage associated with your homeowner's insurance policy pays out claims for the damages. Since the liability claims are typically already included in your policy, additional coverage is unnecessary.
However, if you want additional coverage because you have a lot of risks around your swimming pool for damage or injury, there is an option available to you. Purchasing a personal umbrella policy will provide extra liability coverage above your existing homeowner's policy limits.
The umbrella policy only pays out claims once you have exhausted all the coverage in your primary home insurance policy's liability coverage.
How to Reduce Your Risk and Keep Your Pool Safe
Keeping your risks low for damage and injury can help prevent additional costs and coverage in your homeowner's policy. Here are a few tips on how to keep your pool safe:
Keep your gate fenced to prevent people from accidentally falling into the pool.
Equip patio doors with an alarm system if a child or pet leaves the house without warning.
Place life-saving equipment near your pool so you can reach it anytime.
Keep electric equipment away from the pool.
Store chemicals away from the general pool area.
Place a pool guard over the pool in case of any falling objects.
Make Sure You Have the Swimming Pool Coverage You Need
Owning a home with a pool will always carry some level of risk, no matter how careful you are. But now that you know how to ensure your investment and protect against potential hazards, you can enjoy that dip in the pool with ease. Compare coverage and rates from various companies to ensure you get the best deal.
Related Content