UPDATED: APRIL 27, 2023 | 1 MIN READ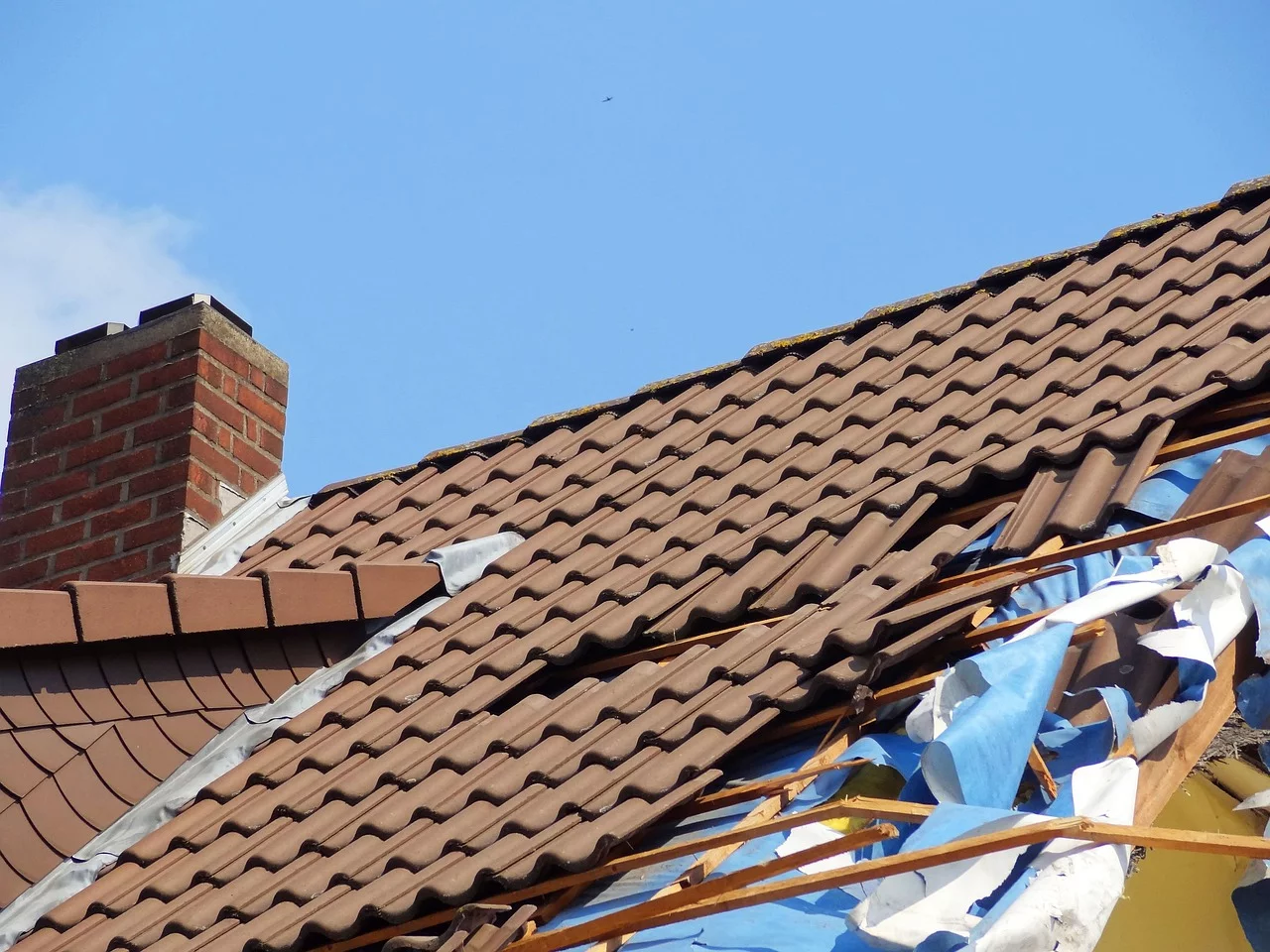 Windstorms wreak havoc in many different ways. In fact, one good storm can topple a once sturdy tree into your house. After the storm, you're wondering whether your home insurance policy will help pay for the cost of property damage if a tree fell on your home and the removal of the fallen branches. We'll walk you through the process of homeowners insurance coverage for damage from falling objects.
Does Homeowners Insurance Cover Falling Objects?
It depends. It's always best to check your policy to determine exclusions from your home insurance coverage. Typically, homeowners insurance protects your home and other structures, such as a barn, fence, or shed, against perils.
Covered perils include damage caused by wind. Suppose a tree damaged your home but was otherwise healthy beforehand. In that case, your insurance company helps pay to repair the damage to your home or any other structures.
Your insurer doesn't cover damages caused by negligence. So, the tree rotted before the storm. In that case, you're likely paying out-of-pocket costs as coverage isn't available through your insurer.
Which falling objects are covered by insurance?
You might be surprised by some of the items on the list as it's not just falling trees on the list of covered falling objects. There are fewer traditional falling objects covered, such as:
Planes
Meteors
Electricity poles
Satellites
Space debris
Asteroids
The odds of experiencing most things on the list are slim; it's certainly not zero.
What if something from your property falls on your neighbor's house?
It depends on the circumstance. If a tree on your property lands on your neighbor's home during a storm, that's not your fault. The wind is at fault; your neighbor can claim it through their insurance company.
If you're at fault, for example, if the tree is rotted out and falls during a storm, you would be legally responsible due to negligence.
What if the tree doesn't damage anything?
Suppose a tree on your property falls but doesn't damage anything. In that case, your home insurance policy typically doesn't cover tree debris removal.
Sometimes an insurance company covers the removal of a fallen tree if it's in the way of drivers, like blocking the driveway.
How much does homeowners insurance cover for tree removal?
If a tree falls on your property or damages a structure, home insurance covers the cost of removing the tree. It typically costs between $500 to $1,000, depending on the fallen tree's policy and size.
Am I Insured Against Asteroids, Meteors, and Falling Satellites?
You might not think that you're covered for something like an asteroid, but in most cases, you are. Suppose any falling object, such as a satellite, strikes your home or car or damages personal property. In that case, your policy covers it, and you can make a claim.
Your standard homeowners insurance policy covers your home, and an optional comprehensive portion of your car insurance covers you if a meteor hits your car. If falling debris causes an auto accident, your liability coverage covers medical expenses or lawsuits.
If you have significant damage to your home and must stay elsewhere, your policy covers additional living expenses.
Perils most standard insurance policies cover
There are many covered perils that you might not be aware of. Despite natural disasters, you might be surprised that your home insurance policy doesn't cover flooding and earth movement.
To protect your home against flooding, you must purchase separate flood insurance. These are some uncommon hazards that are covered:
Lightning damage: Lightning strikes homes and businesses more than you think. It causes damage to electrical and wiring appliances and starts fires.
Falling objects: The perils you're covered for under "falling objects" are trees, meteors, airplane debris, space debris, and other falling objects from the sky.
Volcanic eruptions: You're not likely to deal with this unless you live in Hawaii or Washington, but standard insurance policies cover property damage due to volcanic ash or lava.
Do renters insurance cover liability for falling objects?
Your liability coverage within your standard homeowners provides insurance coverage for damage from falling objects and protects you against liability claims. Even if you're out on your balcony and drop a book, liability defends you against the person injured by the book.
What Happens if Falling Sky Debris Damages My Garage?
It might seem unlikely that something could fall from the sky and smashes your garage, but it's not impossible. Objects sometimes do fall from the sky, and the impact of it causes significant damage to your property.
It would destroy your garage and a large portion of your home. Incidents such as this allow you to make insurance claims.
Thankfully, homeowners insurance provides coverage for damage from falling objects including asteroids and even your neighbor's kid's drone falling on your home. An insurance agent can answer your questions about any specific concerns.
How Much Does Homeowners Insurance Cost?
On average, the cost of homeowners insurance is $1,784 a year. Your rate might differ depending on where you live and what coverage you want. Sometimes your credit score is a factor in determining your home insurance rate.
If your premium seems high, there are ways to lower it to save on homeowners insurance. There are plenty of discounts, such as having safety features in your home that help reduce the cost of your insurance policy.
FAQs
What are two things not covered in homeowners insurance?
Standard home insurance policies don't include coverage for earthquakes or flooding.
What is covered under the falling object peril?
There are fewer traditional falling objects covered, such as:
Planes
Meteors
Electricity poles
Satellites
Space debris
Asteroids
What are three examples of coverage for homeowners insurance?
Most standard home insurance policies include repairs or replacements due to storms, vandalism, and theft.
What are the four things covered by homeowners insurance?
Almost all standard home insurance policies include four things:
Main dwelling coverage
Liability coverage
Additional living expenses
What are three things homeowners insurance would cover?
Home insurance policies cover damage and destruction to your home's interior and exterior, including theft of personal property and liability for harm to others. The three levels of coverage include replacement cost, actual cash value, and extended replacement cost.
What is an example of something not covered under homeowners insurance?
Things not covered by home insurance policies are termites, insect damage, rust, rot, rodent damage, mold, and wear and tear.
How to Purchase Cheap Homeowners Insurance
Buying cheap homeowners insurance is simple. Start with comparing rates as amounts vary by company. You can fill out our online rate form to get a home insurance quote or have questions answered about deductibles and premiums.